Last updated:
01 Dec 2020
15 Best Hidden Flasks (Review) In 2021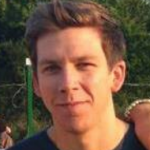 This product guide was written by Jordan Carter
Published
October 30, 2019
Are you sick of paying outrageous amounts of money for a warm gin and tonic at a music festival? Are you tired of waiting in mile-long queues to get to the bar and be ushered away with a tepid bottle of beer? You're not alone. In recent years, it's become increasingly difficult to enjoy a refreshing drink at events, which leads us to the creation of one of mankind's greatest inventions – the hidden flask. Now, you can sneak your favorite drink into any event without security suspecting a thing.
There are hundreds of different designs to choose from – everything from binoculars to bras. So, we thought we'd try and find the best-hidden flask. This was one of our favorite buying guides to research (for obvious reasons), but we must stress that you should drink responsibly.
The Best Hidden Flask
Hidden Flasks Buying Guide
How We Chose Our Selection Of Hidden Flasks
Brand - Because of the clandestine nature of hidden flasks, a lot of big brands won't mess with them. There's too much at stake encouraging people to sneak booze into events that famous brands don't want to get involved. That means that there are a lot of smaller brands making their way onto the market. Some of them are dedicated to just making hidden flasks, whereas some have whole product lines full of useful little gadgets. We've checked out every brand to make sure they're reputable and can back up their claims.
Price - The whole point of a hidden flask is to save you money. Instead of buying ridiculously overpriced drinks at festivals, concerts, on cruises, and elsewhere, you can sneak a small amount of your chosen poison in for free. With this in mind, these products mustn't cost the earth. The prices range from just over $5 to around $65, depending on the quality and how much liquid they will hold. Look out for our Best Value and Premium Product options for the cheapest and most expensive items on the list.
Reviews - Whenever we're reviewing products, the customer reviews are one of the first places we look. Companies can dress up a product with a fancy description and high definition photos, but that will all fall apart if their customers don't like it. Almost every product on earth will have a couple of bad reviews, so we don't get out off by that. Instead, we're looking at the whole picture and trying to answer questions like -Does the product live up to its claim? Is it a good value? How long will it last?

Features To Look For In Hidden Flasks
Capacity - One of the most important features to look out for on a hidden flask is the capacity. It's not convenient (or safe) to try and sneak gallons of your favorite drink into an event, but at the same time, you don't just want one sip. You will often pay more for larger capacity flasks but remember, they're harder to sneak in. To give you an idea of how much they hold - 1 shot of alcohol is about 1.5 Oz.
Design - The design of a hidden flask is crucial to its success. Some of them are novelty items that you will struggle to sneak into an event. However, all of the products we've included on this list are ingenious solutions. For example, the Wine Rack is a bra that can fit up to 25 ounces of liquid - no one is going to question it. When you're choosing the perfect hidden flask, you should pick something that will fit seamlessly into your luggage and makes sense for the event you're attending. For example, don't take a flask that looks like a book to a rock concert.
Material - The material on the inside of the flask is what is important. It should either be stainless steel or food-safe plastic. Basically, something that will safely hold your drink without changing the flavor or allowing it to become contaminated. All of the flasks on this list are made from suitable materials.
Leak Proof Cap - Without a leak-proof cap, you could end up having a disaster. You've gone to all the trouble to buy a hidden flask and conceal it in your bag, only for it to spill all over your belongings. The security might call it Karma but you're just going to find it plain annoying. Make sure the flask you choose has a leak-proof cap and test it with water before you set off.
The best!
Gear, gadgets & stuff for men
Straight to your inbox