Best Hidden Flasks In 2022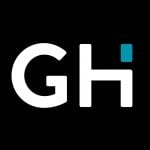 This product guide was written by GearHungry Staff
Last Updated
October 30, 2019
GearHungry Staff
GearHungry Staff posts are a compilation of work by various members of our editorial team. We update old articles regularly to provide you the most current information. You can learn more about our staff
here
.
GearHungry may earn a small commission from affiliate links in this article.
Learn more
Are you sick of paying outrageous amounts of money for a warm gin and tonic at a music festival? Are you tired of waiting in mile-long queues to get to the bar and be ushered away with a tepid bottle of beer? You're not alone. In recent years, it's become increasingly difficult to enjoy a refreshing drink at events, which leads us to the creation of one of mankind's greatest inventions – the hidden flask. Now, you can sneak your favorite drink into any event without security suspecting a thing.
There are hundreds of different designs to choose from – everything from binoculars to bras. So, we thought we'd try and find the best-hidden flask. This was one of our favorite buying guides to research (for obvious reasons), but we must stress that you should drink responsibly.
The Best Hidden Flask
GoPong Hidden Lotion Flask
The best-hidden flasks are the ones that security will never suspect. That's why we've chosen the GoPong Hidden Lotion Flasks as our Best Choice product. In this pack, you get three lotion bottles that hold 4 Oz. of alcohol each (that's about 8 shooters in total). The reason they are so perfectly hidden is because of how convincing the lotion bottles look. For a start, they're not known brands, so security won't be able to spot any inconsistencies in the design. They also have added information and ingredients on the bottles to make them totally convincing. The attention to detail is what makes these some of the most clandestine flasks available. They're made from food-safe plastic and even come with funnels, so you don't waste a drop.
Key Features:
Pack of 3 lotion bottles
Each holds 4 Oz.
Made from food-safe plastic
2 funnels included
Specification:
Brand

GoPong

Model

LF-03

Weight

1.6 Ounces
SneakyBooks Recycled Hollow Book Hidden Flask
The SneakyBooks Recycles Hollow Book is a strong contender to be the best-hidden flask on the market. It's also one of the simplest ideas – cut a flask-shaped hole in a book and put a flask inside. However, even though it's possible to make one of these yourself, it's much harder than you think. Cutting the perfect sized hole through hundreds of pages takes some precision tools. One of our favorite things about this hidden flask is the fact that the company used real recycled hardback books, to save them from being shredded. Not only does that make the product less conspicuous, but it also means you're doing a bit for the environment (sort of). And, because of the size of these hardback books, you can fit a 6oz stainless steel flask inside (which is included).
Key Features:
Real hardback books
6 Oz. stainless steel flask included
Comes gift-wrapped
Custom book title selection available
Specification:
Brand

SneakyBooks

Model

GFBOOKFLASK1

Weight

1.3 Pounds
Smuggle My Booze Tampon Hidden Flasks
One of the best ways to smuggle something past security guards is to hide it in something they aren't likely to check. What security guard is going to grab a tampon out of someone's bag and start messing around with it? That's why these tampon-shaped secret flasks work so well. They're slightly bigger than a normal tampon, so you might need to hide them with a couple more objects, otherwise, they could stand out. Each flask holds 1 Oz. (less than a shot), but there are ten of them so you should be able to hold plenty of booze. Smuggle Your Booze with 10 Tampon Flasks and 10 Sleeves don't have the highest-quality lids, so it's worth keeping them upright to stop them from leaking. An amazing gift for men who love to drink.
Key Features:
Pack of 10 tampon flasks
Each holds 1 Oz.
Need to keep upright
Slightly larger than a standard tampon
Specification:
Brand

Smuggle My Booze

Model

5M-UP6F-JO09

Weight

4.5 Ounces
Tipsy Tubes 3-pack 8 Oz. Hidden Alcohol Flask
The Tipsy Tubes 8 Oz. Hidden Alcohol Flasks are bigger versions of our Best Choice product. The fact that they're bigger means that they can hold twice the amount of alcohol (8 Oz. each, which is 16 shots in total) but it also means they're slightly more conspicuous in your bag. The designs are still great though – you get hair paste, liquid bronzer, and sunscreen – and they should get past security without any problems. They're made from food-safe plastic that's free from BPA and they even back up their products by offering a satisfaction guarantee, so if you're not happy, you can get your money back.
Key Features:
Pack of 3 tubes
Each holds 8 Oz.
Made from food-safe plastic
Satisfaction guarantee
Specification:
Brand

Tipsy Tubes

Model

741587490487

Weight

2.4 Ounces
The Original Binocktails Bev-Brush Paddle Brush Secret Flask
If you're looking for a secret flask that works, this is one of the best. The Original Binocktails Bev-Brush Paddle Brush Secret Flask looks exactly like a paddle hairbrush. You'd have to look close to tell this apart from an actual hairbrush. You can even use it as a hairbrush. It also feels authentic because the weight is about the same. Inside the flask, you can hold 6 Oz. of your favorite tipple, which works out at about 4 shots.
On the back of the hairbrush, there's even a mirror, which makes this the perfect 3-in-1 tool for a night out. It's got a screw cap that works in most cases, however, some customers have complained that it leaks. Unfortunately, that is the risk you take with most of these items. You can put plumbing tape around the seal to make it work better.
Key Features:
Functional paddle brush
Holds 6 Oz.
Mirror on the back of the brush
Screwcap
Specification:
Brand

Binocktails

Model

SYNCHKG124237

Weight

8.8 Ounces
BoozeBrella by Smuggle Mug
The BoozeBrella was one of the originally hidden flasks. Like the hairbrush hidden flask, it works perfectly because it looks and feels like the real things. Unfortunately, it doesn't work like an umbrella. But don't worry, because you'll be too drunk to care!
It holds 9 Oz. (6 shots) of alcohol, so there's plenty of capacity for one person. Like all of the flasks on this list, it's made from BPA-free food-grade plastics. It also comes with three leak-proof seals and a funnel that makes it easier to pour. We'd say this is one of the best-hidden flasks, except for the fact that they're quite well-known, so some security guards might be wise to it.
Key Features:
Authentic looking umbrella flask
Holds 9 Oz.
Food-grade plastic
Includes 3 leak-proof seals
Includes funnel
Specification:
Brand

Smuggle Mug

Model

Umbrella8

Weight

0.8 Ounces
Forum Novelties 52943 Double Sided Binocular Flask
The Forum Novelties Double Sided Binocular Flask is more of a joke flask than a serious smuggling tool. It's not crazy to take a pair of binoculars to a festival or on a cruise, but there's a chance it could raise some suspicion. Instead, they work as part of a fancy dress costume or just as a gag gift for someone. The cool thing about this flask is that it's two separate flasks in one. Each side of the binoculars holds an 8 Oz. flasks. The only problem is that they don't look like real binoculars up close, so an eagle-eyed security guard might catch you out.
Key Features:
Fake-looking binoculars
2 x 8 Oz. flasks
Funnel included
Great for a costume party
Specification:
Brand

Forum Novelties

Model

52943

Weight

11.2 Ounces
Bootleg Bottle Seal 20-Pack Accessory Kit
If you've been underwhelmed by the hidden flasks we've shown you so far, we've got one last product up to our sleeves that are bound to impress. Bootleg Bottle Seal 20-Pack Accessory Kit is the perfect tool to turn your own bottles into one-time-use hidden flasks. So, if you've got a ton of old dandruff shampoo, sunscreen, or other bottles left over, here's the perfect way to recycle them. You simply place the seal into the inside of the bottle lid and it will reseal the bottle. Make sure you've cleaned the bottle thoroughly first though, or you could end up with some off-tasting booze. There are a few complaints on Amazon about the sizing, but it could be down to people not reading the description correctly. It says they fit onto 8 Oz. and 16 Oz. bottles, but not all of them have the same size lids. If you're not sure, choose a bottle with a smaller lid.
Key Features:
20-pack of bottle seals
Fit onto 8 Oz. and 16 Oz. bottles
Fits into the lid of existing bottles
100% satisfaction guarantee
Specification:
Brand

Bootleg Bottle Seal Accessory Kit

Weight

0.16 Ounces
PortoVino Beach Wine Purse
The best hidden flasks are the ones you'd never see coming. If you walk into a festival with a tote bag full of everything you need for the day, security will never expect there to be a hidden compartment inside. That's exactly what the PortoVino Beach Wine Purse has. Open the zippered compartment and you'll find a fully-lined and insulated pocket that can hold up to 1.5L of your favorite beverage. That's about two bottles of wine that you can pour into a cup and enjoy anywhere. This is probably the most discreet way to sneak booze into a restricted area.
Key Features:
Working tote bag 
1.5L insulated compartment 
Integrated pourer 
Available in six colors 
Happiness guarantee
Specification:
Brand

Portovino

Model

PVB10005

Weight

1.41 Pounds
GoPong Sport Bottle Sunscreen Flask – 2 Pack
Everyone needs sunscreen, right? We're always being told to protect our skin from the harmful UV rays of the sun, so why not take advantage and hide your booze in these GoPong Sport Bottle Sunscreen Flasks. The convincing design is sure to help you get your booze past security, so you don't have to pay over the odds when you're inside the venue. Each bottle can take around 8oz, which means you can take a total of 10 shots with you. They're made from food-grade plastic and come with a mess-free funnel for easy pouring.
Key Features:
Two-pack 
Hold 8oz each 
10 shots total 
Unique and convincing designs 
Mess-free funnel and liquor spout included 
Made from food-grade plastic 
Specification:
Brand

GoPong

Model

SF-SPORT-02

Weight

2.4 Ounces
Cruise Runners – Fake Shampoo & Conditioner
If you've ever been on a cruise before, you'll know that alcohol can be prohibitively expensive. To save yourself hundreds of dollars, you need a way of sneaking your own booze on board. This four-pack of Cruise Runners Fake Shampoo and Conditioner bottles is the perfect way to hide it. They have a totally convincing design that contains no metal, so they won't show up on metal detectors. Plus, they even come with security seals to keep the contents extra hidden. Each bottle holds 16 fluid ounces, which is about eight ounces.
Key Features:
Four-pack 
16 ounces each 
Undetectable design 
Security seals included 
Funnel included
Specification:
Brand

Cruise Runners

Weight

5.6 Ounces
Hidden Flasks Buying Guide
How We Chose Our Selection Of Hidden Flasks
Brand - Because of the clandestine nature of hidden flasks, a lot of big brands won't mess with them. There's too much at stake encouraging people to sneak booze into events that famous brands don't want to get involved. That means that there are a lot of smaller brands making their way onto the market. Some of them are dedicated to just making hidden flasks, whereas some have whole product lines full of useful little gadgets. We've checked out every brand to make sure they're reputable and can back up their claims.
Price - The whole point of a hidden flask is to save you money. Instead of buying ridiculously overpriced drinks at festivals, concerts, on cruises, and elsewhere, you can sneak a small amount of your chosen poison in for free. With this in mind, these products mustn't cost the earth. The prices range from just over $5 to around $65, depending on the quality and how much liquid they will hold. Look out for our Best Value and Premium Product options for the cheapest and most expensive items on the list.
Reviews - Whenever we're reviewing products, the customer reviews are one of the first places we look. Companies can dress up a product with a fancy description and high definition photos, but that will all fall apart if their customers don't like it. Almost every product on earth will have a couple of bad reviews, so we don't get out off by that. Instead, we're looking at the whole picture and trying to answer questions like -Does the product live up to its claim? Is it a good value? How long will it last?
Features To Look For In Hidden Flasks
Capacity - One of the most important features to look out for on a hidden flask is the capacity. It's not convenient (or safe) to try and sneak gallons of your favorite drink into an event, but at the same time, you don't just want one sip. You will often pay more for larger capacity flasks but remember, they're harder to sneak in. To give you an idea of how much they hold - 1 shot of alcohol is about 1.5 Oz.
Design - The design of a hidden flask is crucial to its success. Some of them are novelty items that you will struggle to sneak into an event. However, all of the products we've included on this list are ingenious solutions. For example, the Wine Rack is a bra that can fit up to 25 ounces of liquid - no one is going to question it. When you're choosing the perfect hidden flask, you should pick something that will fit seamlessly into your luggage and makes sense for the event you're attending. For example, don't take a flask that looks like a book to a rock concert.
Material - The material on the inside of the flask is what is important. It should either be stainless steel or food-safe plastic. Basically, something that will safely hold your drink without changing the flavor or allowing it to become contaminated. All of the flasks on this list are made from suitable materials.
Leak Proof Cap - Without a leak-proof cap, you could end up having a disaster. You've gone to all the trouble to buy a hidden flask and conceal it in your bag, only for it to spill all over your belongings. The security might call it Karma but you're just going to find it plain annoying. Make sure the flask you choose has a leak-proof cap and test it with water before you set off.
Sign Up Now
GET THE VERY BEST OF GEARHUNGRY STRAIGHT TO YOUR INBOX