GearHungry may earn a small commission from affiliate links in this article.
Learn more
Skincare & Grooming Tips
Lots of guys are a bit uncomfortable talking about skincare and grooming – after all, that's more the sort of thing that girls talk about, isn't it? Let's face it, we're even a bit worried about looking unmanly if we admit that we care about how we look. However, keeping your skin healthy and looking great needn't be a chore – in fact it's super easy, so how about giving it a go?
Don't worry, you won't need to take out an enormous loan for expensive treatment, but neither do you have to concede defeat and put up with shaving rash and wrinkly skin. Want to know how to get started? Then read on.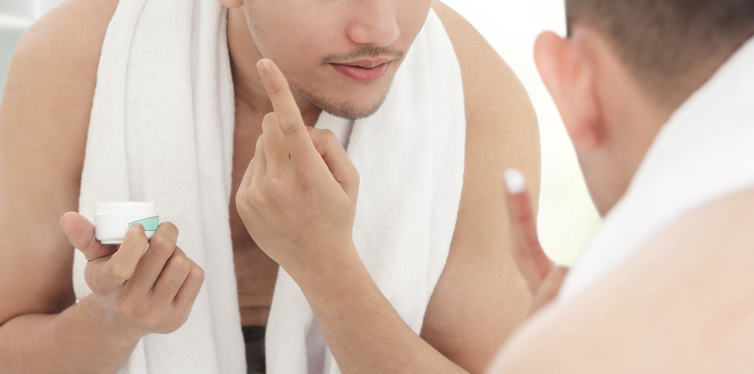 First – The Basics
Don't get too caught up in advertising for new products that claim to be the "must have" for any self-respecting well-groomed gentleman. Instead, let's look at the absolute basics that need to be in place before you even think about investing in toners, creams and treatments.
Wash – admit it, there've been days when you've skipped washing your face before bed, and maybe in the morning too if you weren't going anywhere special. Stop right there. Never skip a twice daily face washing routine. Ever. While we're talking about washing, let's talk about the soap & shaving soap you use too. Throw that cheap bar of soap away and switch to a natural face wash which has been designed for use on men's skin with gentle cleaners to remove impurities and oils without removing the natural oils and moisture from the skin.
Hydrate – did you think moisturiser was for girls? Think again. You need to apply moisturiser every day after you've followed step one. After you've removed all the excess oil and dirt from your skin, it's ready to absorb the moisturiser's hydrating ingredients so invest in a lightweight product that's quickly absorbed.
Make A Skin Care Routine – if you have a proper routine for caring for your skin, you're more likely to stick to it, so follow step one and step two above every day. It'll only take 5 minutes, but you'll look and feel much better.
Getting A Better Shave
Do you dread shaving? Do you grow designer stubble not because you want to, but because you can't bear the prospect of suffering the razor burn, ingrown hairs and irritation that comes along with getting out the razor? If that sounds familiar, here are some tips to help you improve your shaving experience.
Exfoliate – before you get out the razor, you should use a proper face scrub designed for men to exfoliate and remove the dead skin cells on your face. This will make the hair stand up, away from your skin helping you to get a close shave without irritation.
Don't use an aftershave that contains alcohol – hydration and soothing is essential after you've shaved, otherwise you're going to experience irritation. However an alcohol based aftershave is going to dry your skin out and tighten it up. Try an aftershave balm to restore moisture and remove irritation.
Try shaving less frequently – if you can, shave alternate days rather than every single day. If you shave daily, the short hairs will be more likely to start growing back under the skin, so you can reduce irritation by giving your skin a little more time so that it can heal before you shave again.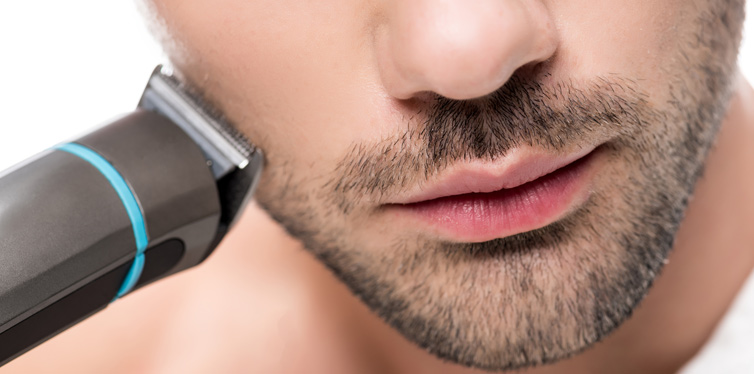 Feeling Old?
Do you look in the mirror and worry about the fine lines and wrinkles you've spotted? Anti-aging applies just as much to men as to women, so here are some secrets you can try to improve your appearance.
Protect yourself from the sun – always use sunscreen every time you stay outdoors for half an hour or more. We all know that the UV rays cause skin damage and make you look older more quickly, so do something about it! Apply SPF15 sun cream following your moisturiser and then reapply frequently if you're staying outside.
Eye cream – you probably don't relish the possibility of lying on the couch with cucumber over your eyes to remove eye bags, so try eye cream instead. Yes, men can use it too and it'll help to make your eyes look brighter. 
Don't be afraid of anti-aging creams – fine links and wrinkles are actually caused by muscle atrophy taking place under the skin, so try an anti-aging cream designed for men which contains DMAE as this will contract the muscles and tighten the skin. You'll notice your wrinkles disappearing and it'll stop more from forming.
What About Body Grooming?
You don't need to shave off every inch of hair on your body to look good, but you do need to keep on top of your grooming regime. Use the amount of facial hair you're wearing as a guide. If your face is smooth as a baby's bottom, but you have a thick mat of unruly chest hair, that isn't going to look great.
Conversely, if you have a beard that would rival Santa Claus, having an entirely smooth body might look a bit odd. Maintaining balance is best. As a few words of warning, if you're planning on shaving any sensitive areas, always prepare the skin in the same way as you'd prep your face. There's nothing more uncomfortable than itchiness, redness and ingrowing hairs where the sun don't shine.
Also, don't allow your grooming regime to lapse. You can't groom and then leave it for months on end. Remind yourself to trim your unruly hairs every couple of weeks so you look your best.