Best Gram Scales In 2022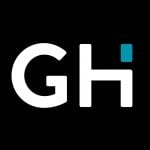 This product guide was written by GearHungry Staff
Last Updated
April 8, 2020
GearHungry Staff
GearHungry Staff posts are a compilation of work by various members of our editorial team. We update old articles regularly to provide you the most current information. You can learn more about our staff
here
.
GearHungry may earn a small commission from affiliate links in this article.
Learn more
There are many reasons why you might need a set of gram scales. Professional chefs, baristas, jewelers, and personal trainers are just some of the people that use gram scales on a daily basis. In these jobs, accuracy is super important and a good set of scales takes all of the guesswork out. Here are the best gram scales on the market.
The Best Gram Scale
AWS Series Digital Pocket Weight Gram Scale




In our opinion, the AWS Series Digital Pocket Weight Scale is the best choice if you're looking for gram scales. When we choose the Best Choice product, we take everything into consideration, including benefits, price, customer reviews, and more. Here's why we like it so much.
First of all, it's really simple to use. Just turn it on, choose your preferred weighing unit with the 'mode' button, and start weighing. It really couldn't be any easier to use. It says in the product information that you need to calibrate the machine before you use it, but some machines come pre-calibrated. All you have to do is find something you know the weight of (a nickel is exactly 5 grams) and see if your machine is working correctly.
On the scales, there is a small backlit LCD screen that is easily viewable, even in dimly-lit environments. The measurement capacity ranges from as little as 0.1g to 600g, which gives you plenty of scope for your weighing needs at home.
Of course, one of the big draws of this set of gram scales is the portability. You can easily fit them in a coat pocket or bag and take them wherever you need them. The plastic cover – which has user-instructions written on – keeps the stainless-steel plate and buttons safe from damage.
To power this pocket scale, you need 2 AA batteries. Thanks to the auto-off feature, this should power the scale for months, if not years. If you're looking for an easy-to-use and reliable set of gram scales, this is our pick of the bunch. Keep reading though, because we've got some other fantastic alternatives lined up. For more amazing products like this, check out our selection of the best body weight scales.
Key Features:
Capacity – 600g
Units – g/ oz/ ozt/ dwt
Backlit LCD screen
Protective plastic cover
10-year warranty
Specification:
Brand

AMERICAN WEIGH SCALES

Model

AWS-600-BLK

Weight

4 ounces
Simple to use
LCD screen is easy-to-read
Very portable
Long battery life
Machine needs calibrating
GreaterGoods Digital Gram Scale

The GreaterGoods Digital Pocket Scale was an obvious choice as our Best Value product. At just $8.95 (at the time of writing), it's the cheapest set of gram scales on this list. But, even at this budget price, it outperforms so many other, more expensive products on the market.
The first thing we want to mention is the design. We love the fact that it's so simple – they've managed to make it look super modern, without compromising on the functionality. It has three buttons – the T button removes the weight of whatever you've put on the scale, the U button lets you choose between different units of measurement, and the other button is on/off. That's it, nothing else to complicate the process.
The only slight drawback is the size. The small stainless-steel plate doesn't give you much room, so we'd recommend finding a cup or bowl that fits and use that as a weighing container. On the plus side, it has a weighing capacity range of 0.1g – 750g, which is one of the best in class.
Aside from the product benefits, Greater Goods provides plenty of great reasons to buy their products. For example, they donate a portion of every sale to Love146 fight trafficking & care for survivors. Who knew that buying gram scales could help the less fortunate?
Plus, they provide an impressive five-year warranty. When you buy these gram scales, you automatically get a one-year warranty, but if you go online and register your purchase, it extends to five years. This is one of the best warranties we could find for a set of gram scales, so it's a huge reason to buy from Greater Goods. You may also be interested in some of the best bathroom scales from our list, so check them out.
Key Features:
Capacity – 750g
Units – g/ oz/ ct/ gn/ ozt/ dwt
Reverse backlit LCD screen
Five-year warranty
Specification:
Brand

GreaterGoods

Model

0483

Weight

6.4 ounces
Cheapest on the list
Modern design
Large weight capacity range
Portion of sale donated to charity
Need a cup to fit anything on the plate
Weigh Gram Digital Pocket Gram Scale




Next up, we've got a more traditional set of gram scales. They're really similar in design to the AWS Series gram scales. In fact, if you put the two side-by-side, you'd be hard-pressed to find any difference. The major difference is that the weighing capacity range is much smaller on this set of scales – you can weigh anything from 0.1g to 100g. That means it's much better suited to weighing small, lightweight items like gold, silver, jewelry, and more.
By all accounts, Weigh Gram Digital Pocket Gram Scale is one of the more accurate scales in this price range. They don't advertise the degree to which it's accurate, but the Amazon review section is full of customers saying how much more accurate it is than other gram scales.
It has a similar button layout to the first two sets of gram scales we've featured – tare, mode, and on/off. It doesn't look quite as cool as the Greater Goods scale, but it's just as easy to use. Plus, it has an LCD backlit screen that's super easy to read.
Like the AWS Series gram scales, it has a plastic cover to keep the gram scales clean and protected. This makes it perfect as a portable scale or one that you keep in your home. It's also got an auto-off feature that turns the scale off after 60 seconds of not being used. The only slight difference is that this scale runs on AAA batteries, which are slightly cheaper. Over time, that should make up for the extra $2 it costs to buy these scales. Be sure to also check out our guide to the best smart scales for more quality products like this.
Key Features:
Capacity – 100g
Units – g/ oz/ ozt/ dwt
Backlit LCD screen
Protective plastic cover
Specification:
Brand

Weigh Gram

Model

8541976147

Weight

5.6 ounces
Very accurate
Easy-to-use
Durable
No warranty
Small weighing capacity range
GreaterGoods Nourish Digital Kitchen Food Scale

If you're looking for a scale to use in the kitchen, the GreaterGoods Nourish Digital Kitchen Food Scale is by far the best. It might be the most expensive product on this list, but that money is well spent if you're passionate about kitchen gadgets.
The scale has a built-in database of nutritional information for up to 2000 different foods. That means, when you put your ingredient on the scale, you can find out accurate nutritional information such as the number of calories, total fat, saturated fat, cholesterol, sodium, total carbs, protein, and more. That makes this tool invaluable for chefs, personal trainers, and anyone who cares about what they put in their bodies. In addition to the built-in foods, you can create up to 99 more custom entries. So, if you have a favorite ingredient that Greater Goods has missed, you can input it yourself.
Of course, all this extra functionality makes the GreaterGoods Nourish Digital Kitchen Food Scale more complicated than your average kitchen scale. It's well designed, but still takes a bit of getting used to. Fortunately, the scale comes with detailed instructions, and there are a few explainer videos on YouTube if you get stuck.
Another thing we like about this scale is the quality of craftsmanship. From the durable tempered glass on top to the non-slip, scratch-resistant feet, it feels like it's going to last a lifetime. The glass top can support up to 11lb/5kg, which gives this scale the biggest weight capacity range of all the products on this list. It's also one of the most accurate – the four precision weighing sensors give it accuracy to within 0.1oz.
Plus, as we mentioned earlier, a portion of your purchase of any GreaterGoods product goes to one of their charity partners. In this case, some of your money will go to the Global Orphan Project.
Key Features:
Capacity – 5kg
Units – g/ oz
Nutritional info database (2000 foods)
Add 99 custom entries
Two-year warranty
Specification:
Brand

GreaterGoods

Model

451

Weight

1.8 pounds
Provides detailed nutritional information
Add your own entries
Amazing weight capacity range
Very accurate
Fuzion Digital Pocket Scale

The Fuzion Digital Pocket Scale isn't the most exciting micro-scale on this list. They've clearly taken design inspiration from the AWS and Weigh Gram Scale products that we've featured earlier. This is a design that's been around for a few years and always sells well. In fact, this is one of the best selling small weight scales on Amazon.
The familiar design boasts a stainless-steel weighing plate that's both easy-to-clean and super durable. It's not the biggest weighing area though. If you have something large to weigh, you might need to place it in a vessel of some sort before weighing. The plate is situated to the left of the small backlit LCD display. There's nothing particularly impressive about the display itself but it's easy-to-read and does its job effectively.
One of the big advantages of a small weighing scale like this is the portability. It's small enough to fit into your pocket, so you can use it on the go. That makes it absolutely perfect for traveling chefs, salesmen, bartenders, and more. If your job involves weighing things and being on the go, this is the perfect gram scale for you.
One of the only downsides of this scale is the maximum weight of 200g. This shouldn't affect many customers, but there are similarly priced scales out there than have a much higher maximum weight. If that's important to you, don't bother with these.
On the plus side, you get a 30-day money-back guarantee, so you've got nearly a month to find out if this scale is up to the task. Then, after that, it's protected by a two-year limited warranty. That should give you peace of mind to give this gram scale a try.
Key Features:
Capacity – 200g
Units – g/ oz/ gn/ ct/ dwt/ ozt
Backlit LCD screen
Protective plastic cover
Two-years warranty
Specification:
Brand

Fuzion

Model

FZ-200

Weight

8 ounces
Easy-to-clean
Durable
Very portability
Impressive warranty
Can't handle big weights
Unimpressive design
Homgeek Digital Milligram Pocket Scale




The last product on our list is the Homgeek Digital Milligram Pocket Scale. Not much bigger than a credit card, this is the smallest set of gram scales on this list. They can easily fit in your pocket (even easier than the other micro scales we've featured), which makes them perfect for anyone who moves around a lot.
They have a slightly different design to most pocket scales. The buttons and LCD screen are situated at the bottom of the scale and it has a plastic case that just protects the weighing plate. The stainless-steel plate itself is pretty tiny but it can hold up to 50 grams. That might not be the most impressive maximum weight, but it's not bad considering the size. To help with the small weighing plate, it comes with a weighing pan to hold powder or anything else small.
The most impressive thing about the Homgeek Digital Milligram Pocket Scale is the accuracy. By pressing the PCS button, you can get a reading that's accurate to 0.001g. You won't find a more accurate pocket scale (and you probably won't need one).
In addition to the scale and weighing pan, you get a pair of tweezers and a 50g calibration weight in the pack. That means you've got everything you need to get started immediately. We wish every set of gram scales came with a pack of accessories like this! Our guide to the best luggage scales features some amazing products for frequent travelers, so check them out.
Key Features:
Capacity – 50g
Units – g / oz / ozt / dwt / ct/ gn
Backlit LCD screen
Tweezers, weighing pan, calibration weight included
Two-year warranty
Specification:
Brand

Homgeek

Model

CX-128

Weight

2.4 ounces
Smallest set of gram scales on this list
Comes with tweezers and weighing pan
Very accurate
Low weight capacity
Not very durable
Sign Up Now
GET THE VERY BEST OF GEARHUNGRY STRAIGHT TO YOUR INBOX