Best Tritium Watches In 2022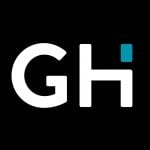 This product guide was written by GearHungry Staff
Last Updated
November 29, 2019
GearHungry Staff
GearHungry Staff posts are a compilation of work by various members of our editorial team. We update old articles regularly to provide you the most current information. You can learn more about our staff
here
.
GearHungry may earn a small commission from affiliate links in this article.
Learn more
There are all sorts of watches on the market these days packed with all sorts of features to dazzle the masses. Among the most popular these days are tritium watches and best believe they come with the most intriguing features. Their most distinctive qualities include the ability to autonomously glow in the dark. Thanks to the tritium component, they glow and have the ability to do so for a span of years. Seeing as their popularity is rising every day, there is no doubt that these watches are scattered all over the market. In order to ensure that only the best specimen is chosen, here is a compilation of some of the best tritium watches out there.
The Best Tritium Watch
Luminox Men's 3051 EVO Navy SEAL Colormark Tritium Watch
For people who often find themselves in low light or no light situations, this is a way forward. This particular watch is known to shine 100 times brighter than other luminous watches out there. The Luminox Men's 3051 EVO Navy Seal Colormark Watch is the ultimate way to achieve increased visibility. The watch itself is a versatile piece of engineering which is made with a 43.9-millimeter polyurethane case. Additionally, it has a matching polyurethane band which is accompanied by a buckle clasp. To complement this, it is fitted with standout Arabic numerals which happen to be white in order to provide some contrast against the classic black dial. It also has a smaller set of white numerals which mark the 24-hour clock.
This is all crowned with a nifty date calendar which is positioned close to the three o'clock mark. There is also a unidirectional textured bezel which is equipped with a little index for easy readability. All this is powered by analog-quartz movement and guarded by a sturdy mineral dial window. What makes this Luminox watch even better is the fact that it is water resistant up to 660 feet in depth. All this and more makes it a great option for US Navy Seal as well as US Air Force Pilots.
Key Features:
Comes with a 44 mm Polyurethane case equipped with mineral dial window
It is fitted with a Polyurethane band which comes with an embossed logo and buckle closure
The watch is water-resistant for up to 660 ft
Comes with a notched unidirectional bezel as well as contrast white markers
Specification:
Brand

Luminox

Model

3051

Weight

12 Ounces
Seiko Men's SNZG15 Seiko 5 Automatic Stainless Steel Tritium Watch
Aesthetics. Appeal. Quality. These are things that the Seiko brand offers up regardless of the product at hand. For that reason, it is beyond a reasonable doubt that the Seiko Men's SNZG15 Seiko 5 Automatic Stainless Steel Watch will resonate all that and more. With its cutting edge design, this tritium watch is the epitome of masculinity and sleekness. It is packed with a handful of stand out features that can only be found on a Seiko tritium timepiece. First, there is its dominant black analog dial which is aptly accompanied by a black canvas band. This is the background on which all the other nifty features are built on to create the perfect specimen out there.
In addition to this, it is donned with a logoed dial that happens to be embellished with Arabic numeral indices. There is also the luminous hands as well as the day/date window which can be found at the three o'clock position. This Seiko watch also offers up automatic self-winding movement alongside its analog display. For those who have an affinity for swimming and snorkeling, this is the watch to go for. It happens to be water resistant for up to 330 ft. So, while it is suitable for swimming and snorkeling going as far as scuba diving would not bode well with the timepiece. All this comes wrapped up in a nifty 42 mm stainless steel case with hardlex dial window.
Key Features:
It has a logoed dial with Arabic numeral indices as well as luminous hands
Fitted with a Nylon band with buckle closure
The watch is water-resistant for up to 330 ft
It is equipped with automatic-self-wind movement as well as an analog display
Specification:
Brand

Seiko

Model

SNZG15

Weight

13.6 Ounces
Luminox Atacama Field Day Black Leather Men's Tritium Watch
This Swiss-made beauty is perfect for anyone who actively seeks out style and functionality. All its features practically scream effectiveness and it helps that it is offered up in such an aesthetically pleasing manner. The Luminox Atacama Field Day Carbon Fiber Dial Leather Men's Watch is all the modern man needs to stand out. With its black PVD stainless steel case and brown leather strap, a statement has already been made. To complement this, it is fitted with luminous hands as well as Arabic numeral hour markers. Specifically, these markings happen to come in the form of 24-hour markings. In addition to these, the watch also has minute markers scattered around the outer rim. That truly trumps the theory that the fancier the timepiece, the harder it is to tell time with it.
That's not all this watch is equipped with though. It also happens to have luminescent hands and markers as well as night vision tubes. Like other watches, it has its date display conveniently perched at the 3 o'clock position. The unique part is that it also has the day of the week displayed and that is present at the 9 o'clock position. All this is encased in a solid black case which is as sturdy as can be. It happens to be donned with a scratch-resistant sapphire crystal. What's even better is the fact that it offers a double security gasket crown. With this, its durability knows no bounds. For more amazing timepieces like this, check out our guide to the best calculator watches.
Key Features:
It has a PVD stainless steel case with a brown leather strap
Fitted with luminescent hands and markers as well as night vision tubes
It is water-resistant for up to 660 feet
It has luminous hands and Arabic numeral hour markers
Specification:
Brand

Luminox

Model

XL.1925

Weight

13.6 Ounces
Marathon Watch WW194013 Pilot's Watch
This is the ultimate choice for the military man. With the type of features it has got, this tritium watch can easily brave through harsh conditions. With the Marathon Watch Navigator Swiss Made Military Watch users have no choice but to be up to code. With its strict military specifications, it is not surprising that it is suitable for people who lead structured lives. Anyone from pilots to parachutes to people in law enforcement could benefit greatly from this functional accessory. Best believe that this device was made to withstand a number of high-pressure situations. Its overall design is so well thought out that it almost seems too good to be true. Not only can it withstand changes in pressure and altitude, but it is also very easy to read.
The watch itself is made out of military-grade specialized fiber shell case which happens to be water-resistant. As long as this military watch is not taken further than 200 feet deep it is good to go. In addition to this, it happens to be sweat resistant, lightweight, and shock-resistant. It is bound to the wrist by a 20-millimeter width nylon strap. Also, it makes use of a special acrylic crystal which is the component that makes it resistant to changes in altitude and pressure. So, whether you have to be up in the air or in the depths of the sea, this is the most viable option.
Key Features:
Perfect for use by military personnel
Sweat resistant
Lightweight and shock-resistant
It has a lightweight high impact fiber shell case as well a domed acrylic crystal
Specification:
Brand

Marathon

Model

WW194013

Weight

3.2 Ounces
German Military Titanium Automatic Watch
Whether your job takes you to the air, land or sea, this watch is the perfect fit. Its entire design is built on the premise of being the watch of the Infantryman of the future. As a result, the German Military Titanium Automatic Watch is packed with features that make it durable and downright futuristic. It is encased in solid titanium, which is a worthy vessel for such a piece of machinery. In addition to this, it has a sapphire crystal surface which is almost as hard as a diamond. This makes it incredibly sturdy and nearly impossible to scratch. The bottom line is that it is a lot harder than your run of the mill mineral crystal.
It also happens to be fitted with analog hands and equipped with hour marking that is coated with luminous paint. This makes for a more accurate reading when in the dark. To make it even more efficient, this titanium watch happens to have its date display conveniently positioned at 3 o'clock. The truth of the matter is that there isn't a better watch in this price range. The features it has alone place it above a number of its competitors, yet is quite accessible. One wonderful standout feature that this device has is that it powers automatically once the wearer's arm moves. This totally eliminates the need for batteries as a power source.
Key Features:
It is a lightweight watch that comes without a strap
The watch itself functions without a battery; powers up after hand movement
It happens to be electromagnetic pulse resistant
It is water-resistant for up to 660 feet
Tissot PRS 516 Automatic Men's Watch
With features like the ones it has got, there's no doubt that this is a premium quality tritium watch. All desirable attributes and more can be found in the Tissot PRS 516 Automatic Men's Watch. So, what exactly would users be getting themselves into with a fine specimen like this? First, it has a 42mm wide and 12mm thick ion-plated stainless steel case. This sturdy encasement happens to be complemented with a fixed black ceramic bezel. It also has a textured push-pull crown. For that special Tissot touch, it is powered by Swiss-made powermatic 80.121 automatic movement which just so happens to have 23 jewels.
In addition to all this, it has a textured black carbon fiber dial. The dial is naturally accompanied by white accented silver-toned luminous hands. Also, it is equipped with index hour markers and a whopping 80-hour power reserve. Since it is increasingly functional, it also happens to have day-date display functions. On the front of its sturdiness, it is one of the best. It is fitted with a scratch-resistant sapphire crystal face and is equally water resistant up 100 meters. So, how is it worn? Thanks to a handy 20mm wide black rubber strap as well as its fold over push button clasp, users can comfortably don this Tissot watch.
Key Features:
Comes it an ion-plated solid stainless steel case
Equipped with a textured black carbon fiber dial
20mm wide black rubber strap
It is water-resistant for up to 100 meters
Specification:
Brand

Tissot

Model

T1004303720100

Weight

1.68 Pounds
Tritium Watch Buying Guide & FAQ
Apart from the fact that they do not come cheap, there are so many reasons one must be wary when buying a tritium watch. It is easy to chase after a flashy option, but there's a lot more to these watches than what meets the eye. In other words, there is a method to getting it right. For that reason, here are some pointers for anyone looking to score a great tritium watch.
How We Chose Our Selection Of Tritium Watches
Brand - Brand names go a long way to determine exactly how great a product is. That's a fact that no one can truly dispute. When it comes to watches, let alone the ones of the tritium variety, there are winners and losers. In order to find the leaders, you have to know where to look. So, the number one way to ensure that you get a quality tritium watch is to search for industry leaders.
Price - In general, these watches are not very much on the cheap side. Nevertheless, there really is a price range for everyone. Note that there is one rule of thumb that applies across all products. The more expensive the product, the higher the quality. So, if you can spring for it, a more costly option then, by all means, do so. The frequency of use and purpose for use also goes a long way in determining which price range to aim for.
Reviews - Reviews are a consumer's dream come true. If there's anything worth knowing about a product, it can be found in the reviews. It offers up an avenue for potential buyers to get to know intricate information. Especially when buying a tritium watch, it goes without saying that all grounds should be covered. For all potential buyers, the best way to make an informed decision is to read product reviews.
Features To Look For In Tritium Watches
Style - Tritium watches come in a number of styles. Since they usually come in military designs, users need to be creative when looking for some sleeker. For that reason, some choices need to be made. Some of them come with rubber clasps, others are made from silicone and even leather. All in all, potential buyers should lookout for something that blends with their personal style.
Features - Not all tritium watches have the same features. While some have stopwatches, others happen to be water-resistant. For this reason, users need to do some self-reflection. The most suitable watch will be one which reflects the activities they participate in the most. This also includes features that have to do with general style and taste. So, the first thing that users should consider is why the watch is needed in the first place. Then every other thing will begin to fall into place.

Tritium Watch FAQ
Q: What are tritium watches?
A: Though they look just like normal wristwatches, they are different in one significant way. These watches happen to be infused with a compound known as tritium. Primarily, they produce a fluorescent light which lasts up to 20 years. Secondarily, they make the watches more durable all-around.
Q: How long do tritium watches last?
A: When it comes to tritium watches, they are well-known for their durability. This is one of the reasons they are quite pricey. They have an average lifespan of 10-20 years.
Q: Are tritium watches safe to wear?
A: While the radiation from the tritium in the watches is unable to penetrate the skin, it can be harmful. Once the decayed tritium is absorbed by the case and crystal, it is pretty much neutral.
Nevertheless, when it is inhaled it ingested in its raw form it can wreak havoc.
Sign Up Now
GET THE VERY BEST OF GEARHUNGRY STRAIGHT TO YOUR INBOX