Best Floor Jacks In 2022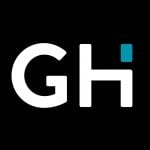 This product guide was written by GearHungry Staff
Last Updated
September 5, 2019
GearHungry Staff
GearHungry Staff posts are a compilation of work by various members of our editorial team. We update old articles regularly to provide you the most current information. You can learn more about our staff
here
.
GearHungry may earn a small commission from affiliate links in this article.
Learn more
Floor jacks are key equipment you just cannot do without. Whether you are a first-time vehicle owner or an auto shop professional, you sure need to have a reliable floor jack that is suitable for the vehicle or machine you intend to use it for. Just like many products, various floor jacks perform various roles and handle different weight classes. If you intend to purchase a floor jack, avoid the mistake of getting one that looks great but is not fit for purpose. When it comes to such a product, there is no one-size-fits-all and it can be quite frustrating buying a piece of equipment when you have little or no information on its features. Here we have shared a list of the best floor jacks you can trust to get the job done any day.
The Best Floor Jack
Torin Hydraulic Floor Jack
Imagine experiencing a flat tire in a middle of nowhere with a jack that cannot lift your vehicle to enable a swift change of tire. Nightmare right? That's why when looking to buy a reliable, multi-purpose floor jack for your vehicle or garage, the Torin hydraulic jack should be your best bet. Regardless of your vehicle size or type, you will find this floor jack very useful for all purposes; whether a routine oil or tire change. This floor jack is able to lift a considerable amount of weight and is ideal for personal use or for a professional garage – it certainly stands as one of the best in the market today, and our top pick for this article. Quite popular among garage owners and famed for its deliberate design, the Torin's Hydraulic Floor Jack is strong and has an extended height capacity for easy lifting. For more great tools like this, check out our guide to the best scissor lift tables.
Key Features:
Heavy-duty and easy to use, can support Sedans SUV's and Trucks
Can lift up to 8 inches high
Robust and durable, made of high-grade steel
Can support weight up to 3 tons
Specification:
Brand

Torin

Model

T83006

Weight

43.9 Pounds
Firm on the ground, safe for most vehicle types
Long neck measures about nine inches yet and has a stable base
Made of high-quality steel
Can be quite bulky and heavy to carry around
Requires lots of pumping to lift
Reported cases of oil leakage
Pittsburg 1.5 Ton Compact Aluminum Floor Jack
Meet yet another lightweight floor jack you can rely on any day. The Pittsburg's 1.5 Ton Floor Jack is an ideal, portable piece of equipment for your personal use as well as for an auto shop. It can lift many vehicles up to 1.5 tons in weight. It also has the capacity to lift vehicles as low as two inches and as high as 14It lifts weight smoothly and rapidly with less effort, made possible by its universal joint release mechanism. If you are an on-the-go person in need of an affordable, quick use floor jack for your sports vehicle, you can trust this product to be worth your every dollar. A useful gift for car lovers.
Key Features:
Weight capacity: 1.5 tons
Made of quality aircraft aluminum
Lifts weight easily with few pumps
Height capacity: 14 inches
Specification:
Brand

PITTSBURGH At The Neighborhood Corner Store

Model

ha68053

Weight

40 Pounds
Ideal for racing vehicles
Inexpensive and easy to use
Durable and portable
Can only lift up to 14 inches
Not ideal for very low profile cars
Cannot lift heavier weight
Hein-Werner HW93642 Hydraulic Service Jack
The Hein-Werner brand has over the years produced some great equipment and the Hein-Werner HW93642 Hydraulic Service Jack is no exception. Built with high-quality steel and made to USA standards, this floor jack's unique design and great features would ensure your ultimate safety while giving you enough room under your vehicle. It can lift relatively heavy loads with little effort due to its cast-iron lift arm, and it has a u-joint release system for easy, safe, and effortless lowering of your vehicle. This product boasts of the top quality from a trustworthy brand well known for producing premium quality for decades. If you are looking to buy a floor jack you can use for many years, then Hein-Werner's should be your number one choice. For more handy products for your garage, check out our top picks of the best welding helmets.
Key Features:
Can lift as low as 4 inches and as high as 20 plus inches
Made of quality steel, can hold up to 2 tons of weight
Has an efficient joint release mechanism for load control
Comes with a sealed Hydraulic pump
Specification:
Brand

Hein-Werner

Model

HW93642

Weight

99 Pounds
Effortless lifting
Has flagged plates on both sides for stability
Strong and firm
Not lightweight
Cannot fit in tight spaces
Has just one piece handle
Arcan ALJ3T 3 Ton Aluminum Floor Jack
For many jobs, such as changing tires from winter to summer tires, the car has to be raised. Whether you want to have a look under the vehicle, change the tires, work on the brakes – in many cases, it is necessary to lift the vehicle to a suitable position. In this context, maneuvering does not simply mean, using a jack to raise the car, but being able to easily move the jack to the correct position is just as important. Get the best out of a dependable floor jack with the Arcan ALJ3T 3 Ton Aluminum Floor Jack. Slide underneath your vehicles with ease and peace of mind with this floor jack holding your vehicle firm for as long as you work. Ideal for your auto shop or your private garage, this floor jack is one of the best on the market today and is highly recommended for various vehicle types. Able to lift up to three tons of weight, this floor jack is certified and compliant with the ASME PASE-2014 standards for safety and can lift even low profile vehicles. Our guide to the best wrench sets features more awesome handy tools.
Key Features:
Can lift up to 20 inches
Strong, made of top quality aluminum
Built to last, corrosion-resistant
The dual-piston pump allows for easy lifting with little effort
Lightweight, easy to carry around
Has piece handle for easy storage
Features a quick lock to ensure easy release and locking of handle valves
May not fit under really low vehicles
Quite expensive for floor jacks its range
Less sturdy compared to steel floor jacks
Arcan ALJ2T Aluminum Floor Jack
If you are looking for a quality, lightweight floor jack you can trust, Arcan's ALJ2T Aluminum Floor Jack is yet another best choice. Reputed for producing quality products that have been critically acclaimed, you can never go wrong with any Arcan product, especially this sturdily built floor jack! Weighing a little above fifty pounds yet highly effective, this car jack can easily lift a weight of about two tons. It is made of quality aluminum and complies to the latest safety standards (PALD, ASME/ANSI). Though relatively lightweight, it can also fit under low profile vehicles compared to other floor jacks within the range. Its two-step hydraulic lift system ensures a quick lifting of weight and is super durable. It has a two-piece handle which makes for easy storage and dismantling and comes with a rubber pad fitted on its saddle to protect your vehicle whilst lifted. You may also like some of the best cordless impact wrenches from our list.
Key Features:
Handy, small package, weighs 50 pounds
Can fit under relatively low cars
Can lift the weight as high as 19 inches
Can lift up to 2 tons of weight    
Specification:
Brand

Arcan

Model

ALJ3T

Weight

56 pounds
Easy to carry along
Has caster wheels for safety and stability
Made of light aluminum
Quite pricy compared to similar products
Though lightweight, it can be quite bulky to carry
Built for garage use
JEGS 80006 4000lb Low-Profile Aluminum Floor Jack
Here is another quality floor jack you definitely need for your auto shop or your personal garage. With its design built for easy lifting, this Jegs Floor Jack can easily fit under very low profile vehicles and can be trusted to get the job done any day. The JEGS 80006 4000lb Low-Profile Aluminum Floor Jack is relatively strong and made of quality non-corrosive aluminum. This hydraulic floor jack can lift up to 4,000 lbs in weight and can work with SUV's and trucks as well It is specially designed to ensure stability on all kinds of surfaces. Weighing just fifty pounds, this floor jack can lift heavy loads, meaning you can carry it easily yet get the best out of it. Its unique sleek design would add an extra touch to your garage. Another must-have tool in your garage is a hammer, so be sure to check out our selection of the best ones on the market.
Key Features:
Made of premium aluminum
Can lift up to 4,000 pounds of weight
Firm and stable on smooth or rough surfaces
Easy to handle and maneuver
Specification:
Brand

JEGS

Weight

50.2 Pounds
Sleek design, portable and weighs less
Can fit under low vehicles easily
Can be used for trucks
Excessive usage could result in faster damage
Quite expensive compared to other peer jacks
Construction not as solid compared to peer jacks
Liftmaster 3 Ton Heavy Duty Ultra Low Profile Steel Floor Jack with Quick Lift
Talk of a really cool floor jack for any vehicle out there. This next product from Liftmaster is portable, strong, and can lift up to three tons of weight despite its rather lightweight size. Made of steel and super firm on the ground, trust the Liftmaster 3 Ton Heavy Duty Ultra Low Profile Steel Floor Jack to hold your vehicle firm whilst you get underneath. It is very durable and rust-resistant and able to lift low profile cars and its dual pump system saves you time and effort and can lift a relatively fair amount of weight. This floor jack can be carried relatively easily, weighing just about fifteen pounds. If you love to work on your vehicle yourself, you would find this product absolutely reliable.
Key Features:
Has a low profile, can fit under low vehicles
Has a robust steel frame
Has a 360 degree swivel saddle
Lifts easily with Dual Pump Mechanism
Specification:
Brand

LiftMaster

Weight

72.8 Pounds
Made of a rust-resistant material
Strong rubber pad for enhanced protection
Can lift up to 3 tons of weight
Can get damaged easily with excessive use
May not fit under certain low profile vehicles
Relatively expensive compared to products with similar features
Blackhawk B6350 Black/Red Fast Lift Service Jack
The Blackhawk B6350 is a super popular floor jack for those quick fixes. If you don't have the time to get the car into a garage, this floor jack is a quick and safe way to get underneath or change a tire. It can lift a total weight of 7,000 lbs (3.5 tons), which means you can lift up most vehicles. It features fast-lift technology, a built-in safety valve, and a bypass device. It's made from heavy-duty steel and has a swivel saddle for easy maneuvering. To sum it up, there's a reason that this is one of the most popular floor jacks on the market.
Key Features:
3.5 ton / 7,000lb capacity 
Heavy-duty steel construction 
Built-in safety valve 
Fast-lifting technology 
Rugged universal joint
Specification:
Brand

Blackhawk

Model

B6350

Weight

85 Pounds
Fast-lifting 
High weight capacity 
Affordable 
Difficult-to-understand instructions
Floor Jack Buying Guide & FAQ
How We Chose Our Selection Of Floor Jacks
Brand - Our top picks for floor jacks are from trusted brands with years of experience and track record of producing high-quality car accessories for various vehicle weights, sizes, and brands. Our review methodology for these brands is rigorous and guarantees only the best brands, as well as the most innovative and long-lasting products, get featured in our blog. The brands we recommend are household names for floor jacks and can be trusted.
 Price - When looking to buy a floor jack, be sure to consider one that is worth your every dollar. While some floor jacks are relatively inexpensive as compared to others, some are not really durable and can cost you some extra dollars to fix. However, if you only need a floor jack for irregular use, it may just be worth your while to choose one that is inexpensive. If you run an auto shop and need a floor jack for various vehicle sizes and extra features, you are likely to spend a bit more to get a quality jack.
Reviews - With a jack, tire change is a breeze. Our team of experts has spotted various reviews and comparisons on the Internet and our best jack stands list was compiled from reviews from trusted shopping sites, blogs and mechanics the world over. Our approach to reviewing these brands encompasses various forms, ranging from interviews with leading garage professionals to individual users. You can trust our list to reflect the thoughts of many product users.
Features To Look For In Floor Jacks
Quality - A floor jack must be top quality and have great features for its intended use. Most floor jacks out there are made of various quality materials, ranging from heavy-duty steel or thick aluminum. Other jack types are made of lighter materials and have fewer functions. Another factor that makes a floor jack quality is the safety features it guarantees the user. Look out for jacks that are tried, tested and certified by originations like the PALD (Portable Automotive Lifting Devices ), the ASME (American Society of Mechanical Engineers)ANSI (American National Standards Institute) to ensure you are getting high-quality material.
Capacity of Lifting - Good knowledge of your vehicle weight is very important when looking to buy a floor jack. The capacity of a jack to lift your car or truck or whatever vehicle you intend to use the product on is key because various floor jacks handle various sizes and weights, and it will save you lots of time and money to choose one based on how much weight it can handle. Most floor jacks are able to lift between 1.5 and 4 tons of weight (between 2,000 and 4,000 pounds) and can be used to lift sports cars, sedans, SUV's and trucks. Be sure to have a fair knowledge of your vehicle's weight so you can choose a jack that works perfectly for you.
Height  - Another factor to consider when choosing a floor jack is its lifting height. The minimum lift height can be crucial for the jack to fit under the car sill and the necessary minimum lifting height determines the clearance between the sill and the floor. Some jacks can lift as between three to twenty plus inches high from the floor, depending on how much space you need underneath your car. SUV models need more lifting height than sports cars.
If yours is a sports car with a relatively low profile, you are likely to need a jack that can fit very low under your vehicle without much effort. If you intend to lift huge vehicles like trucks with your floor jack, you may want to consider jacks that can get your truck jacked up high off the ground to give you enough room to operate.
Floor Jack FAQ
Q: What is a floor jack?
A: A floor jack is a tool designed to lift and hold up weight (mostly vehicles) off the ground to create space underneath for repairs. Also referred to as service jacks or trolley jacks, floor jacks can be quite bulky to carry along and can mostly be found in auto shops and garages, though some portable ones can be found in a vehicle trunk. Most floor jacks come in various sizes and shapes, with various lifting capacities.
Sign Up Now
GET THE VERY BEST OF GEARHUNGRY STRAIGHT TO YOUR INBOX