Last updated:
16 Nov 2020
10 Best Floor Jacks (Review) In 2021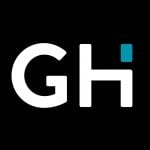 This product guide was written by GearHungry Staff
Published
September 5, 2019
Floor jacks are key equipment you just cannot do without. Whether you are a first-time vehicle owner or an auto shop professional, you sure need to have a reliable floor jack that is suitable for the vehicle or machine you intend to use it for. Just like many products, various floor jacks perform various roles and handle different weight classes. If you intend to purchase a floor jack, avoid the mistake of getting one that looks great but is not fit for purpose. When it comes to such a product, there is no one-size-fits-all and it can be quite frustrating buying a piece of equipment when you have little or no information on its features. Here we have shared a list of the best floor jacks you can trust to get the job done any day.
The Best Floor Jack
Floor Jack Buying Guide & FAQ
How We Chose Our Selection Of Floor Jacks
Brand - Our top picks for floor jacks are from trusted brands with years of experience and track record of producing high-quality car accessories for various vehicle weights, sizes, and brands. Our review methodology for these brands is rigorous and guarantees only the best brands, as well as the most innovative and long-lasting products, get featured in our blog. The brands we recommend are household names for floor jacks and can be trusted.
 Price - When looking to buy a floor jack, be sure to consider one that is worth your every dollar. While some floor jacks are relatively inexpensive as compared to others, some are not really durable and can cost you some extra dollars to fix. However, if you only need a floor jack for irregular use, it may just be worth your while to choose one that is inexpensive. If you run an auto shop and need a floor jack for various vehicle sizes and extra features, you are likely to spend a bit more to get a quality jack.
Reviews - With a jack, tire change is a breeze. Our team of experts has spotted various reviews and comparisons on the Internet and our best jack stands list was compiled from reviews from trusted shopping sites, blogs and mechanics the world over. Our approach to reviewing these brands encompasses various forms, ranging from interviews with leading garage professionals to individual users. You can trust our list to reflect the thoughts of many product users.

Features To Look For In Floor Jacks
Quality - A floor jack must be top quality and have great features for its intended use. Most floor jacks out there are made of various quality materials, ranging from heavy-duty steel or thick aluminum. Other jack types are made of lighter materials and have fewer functions. Another factor that makes a floor jack quality is the safety features it guarantees the user. Look out for jacks that are tried, tested and certified by originations like the PALD (Portable Automotive Lifting Devices ), the ASME (American Society of Mechanical Engineers)ANSI (American National Standards Institute) to ensure you are getting high-quality material.
Capacity of Lifting - Good knowledge of your vehicle weight is very important when looking to buy a floor jack. The capacity of a jack to lift your car or truck or whatever vehicle you intend to use the product on is key because various floor jacks handle various sizes and weights, and it will save you lots of time and money to choose one based on how much weight it can handle. Most floor jacks are able to lift between 1.5 and 4 tons of weight (between 2,000 and 4,000 pounds) and can be used to lift sports cars, sedans, SUV's and trucks. Be sure to have a fair knowledge of your vehicle's weight so you can choose a jack that works perfectly for you.
Height  - Another factor to consider when choosing a floor jack is its lifting height. The minimum lift height can be crucial for the jack to fit under the car sill and the necessary minimum lifting height determines the clearance between the sill and the floor. Some jacks can lift as between three to twenty plus inches high from the floor, depending on how much space you need underneath your car. SUV models need more lifting height than sports cars.
If yours is a sports car with a relatively low profile, you are likely to need a jack that can fit very low under your vehicle without much effort. If you intend to lift huge vehicles like trucks with your floor jack, you may want to consider jacks that can get your truck jacked up high off the ground to give you enough room to operate.

Floor Jack FAQ
Q: What is a floor jack?
A: A floor jack is a tool designed to lift and hold up weight (mostly vehicles) off the ground to create space underneath for repairs. Also referred to as service jacks or trolley jacks, floor jacks can be quite bulky to carry along and can mostly be found in auto shops and garages, though some portable ones can be found in a vehicle trunk. Most floor jacks come in various sizes and shapes, with various lifting capacities.
The best!
Gear, gadgets & stuff for men
Straight to your inbox