Best Waterproof Watches for Men in 2022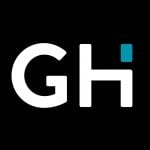 This product guide was written by GearHungry Staff
Last Updated
July 27, 2018
GearHungry Staff
GearHungry Staff posts are a compilation of work by various members of our editorial team. We update old articles regularly to provide you the most current information. You can learn more about our staff
here
.
GearHungry may earn a small commission from affiliate links in this article.
Learn more
We've covered various watch types and styles to high heaven and back, and now, we're finally giving waterproof watches their big debut. Stylish, above all else functional, and from a wide assortment of brands you know and love. It's not just about the watches; you have to know how to use and maintain them. We've covered all of that in our buying guide below, as well as answers to your burning questions. Today, you wanted to find the perfect waterproof watch for you. By the time you finish reading this, you'll be an aficionado, educating your friends on the subject. Let's hop into it, and discuss the difference between an underwater watch, water resistant watch, dive watch, and the whole bit.
Waterproof Watch For Men
Timex Men's Expedition Field Waterproof Watch
Timex is a classic, and nowhere near as expensive as your brain is telling you it's going to be. This Expedition Field Watch did its best to blend waterproofing features with an outdoorsman look. The only downside to that, is that leather straps don't fare so well when you're talking about total submersion. You do get access to a useful chronograph feature, however, it's cut-down to only thirty minutes instead of the standard sixty, halving its duration.
Specific design elements give this a prominent look, from the strong triple dial crown, right on down to all three bold subdials, and everything in between. One favored feature is the scratch-resistant mineral dial window, keeping it inexpensive and sturdy as all holy hell. For that classic outdoor look, the hybrid functionality between hiking and swimming, Timex has you covered. To add to it, you get a one-year warranty straight from Timex; you're protected, front and back. For more amazing options, check out our field watches review.
Key Features:
330 ft water resistance
Light-up watch dial
Quartz movement w/ analog display
Specification:
Brand

Timex

Model

T49905

Weight

5 ounces
Triple subdial feature makes this a solid choice for a hiking watch
Scratch-resistant mineral dial window
Genuine leather watch deteriorates if you actually use this for swimming/diving
Chronograph only measures up to 30 minutes
Orient Men's Ray II Stainless Steel Waterproof Watch
Orient comes in with an inexpensive and high-quality watch, made entirely of stainless steel. From the case to each bracelet link, you're cloaked in durability. 660 ft of water resistance makes Ray II Stainless Steel Diving Watch a viable selection for watersports, but due to the build, you won't be able to dive with it. Orient is known as an excellent brand, but there were a few issues with this series. For one, calibration tends to fall out of sorts about four months in, on average. Apart from that, the crown may come off-center and not flush with the enclosure. Ours was perfectly fine, but multiple users reported this issue.
Orient strictly uses Japanese quartz movement, and adds a layer of protection with the anti-scratch mineral window, giving you a non-glaring look into the beautiful watch face. Simple markings and a date window make this a complete joy to use, while your ability to select carbon fiber, steel, or even a blue watch face give you command over your style. Slip down through the ocean blue, or simply be protected from life's unexpected turns. Either way, you'll look dapper as hell.
Key Features:
41mm stainless steel case w/ 660 ft water resistance
Interlinking stainless steel bracelet
Protected and prominent crown
Specification:
Brand

Orient

Model

FA002004B9

Weight

7.2 ounces
Sturdy anti-scratch mineral window
Japanese quartz movement
Loses calibration within four months; needs adjustments three times per year
Issues reported with crown being off-center (ours way fine, but multiple users encountered this issue)
Timex Ironman Classic 30 Full-Size 38mm Waterproof Watch
The Timex Ironman Classic 30 Full-Size 38mm Watch is inspired by the Ironman Triathlon, an event that consists of a 2.4-mile swim, a 112-mile bicycle ride, and a 26.22-mile run. Safe to say, it's a pretty extreme event. So Timex has designed an extreme watch to meet the challenge. When you're competing in a long-distance event like that, you need to keep track of time, distance, and speed. This 100-hour chronograph has a 30-lap memory, a 24-hour countdown timer, and multiple different alarms. It's also waterproof up to 100m (330-feet), making it suitable for swimming, snorkeling, and shallow diving. As you'd expect from a watch like this, it's designed to be super tough – it has a shockproof 40mm resin case that can withstand a serious beating. 
Key Features:
Adjustable black 18mm strap 
100-hour chronograph 
30-lap memory & 24-hour countdown timer
40mm resin case 
Waterproof to 100m (330ft) 
Light-up watch dial 
Specification:
Brand

Timex

Model

TW5M24200

Weight

1.6 ounces
Extremely durable design 
Lightweight
Water-resistant 
Designed for triathlons 
The strap isn't that strong 
Numbers are too small if you're hard of sight
TAG Heuer Formula 1 Stainless Steel Waterproof Watch
It's off to the races with this Formula 1-inspired watch. From the black-and-steel coloring, right on down to the racetrack-styled markings and touch of red in their logo, TAG shows where their heads are at in the design team. While Formula 1 is aesthetic, there's one function that falls through the cracks: the rubber band has a few holes throughout it, but instead of being appealing, they'll catch your arm hair and tug on it a bit. Rubber bands go well with synthetic sapphire dial windows; true markers of a dive watch.
Then of course, you've got a durable stainless steel case, where problem number two comes into play. Your crown is a bit crooked, if you catch my drift: you'll have a lot more maintenance dates throughout the year since it's a bit loose. This sticker shock might rattle your bones a bit, but TAG Heuer didn't spare any expenses: Swiss quartz movement, 660 ft of water resistance, and a sturdy buckle closure. You've got everything you need, all in a stylistic one-of-a-kind look.
Key Features:
Rubber band w/ buckle closure
660 ft of water resistance
Stainless stainless 41mm case w/ Swiss quartz movement
Specification:
Brand

TAG Heuer

Model

WAZ1110.FT8023

Weight

2 pounds
Synthetic sapphire dial window is ultra durable
Luminous hour markers come in handy underwater
Holes in the rubber band catch arm hair fairly bad
Loose-fitting crown; more maintenance dates per year
Invicta Pro Diver Collection Watch
Built for divers, equipped for the everyday man. Invicta has a special connection with waterproof and dive watches, and we came into this expecting them to rank right on top. The bracelet is a stainless steel, but horribly hollow, making the watch case weigh far more and unbalancing the watch. Apart from that, you lose about five seconds per day, even if it's properly wound. With all that, we couldn't rank Invicta Pro Diver Collection Watch higher, but it still proves itself as a completely viable and delightful watch.
For one, there's a smaller price tag than you would imagine for an all stainless steel Invicta, especially one with an anti-scratch mineral dial window. The price is right, and doesn't sacrifice a bit of the water resistance: you get up to 660 ft (fairly standard for our list), making this a great lightweight dive watch. A few added features include the luminous hands and date window, complimenting the watch face design. Low-cost with a few flaws. Don't forget to check the rest of our Invicta watches reviews.
Key Features:
660 ft of water resistance
Stainless steel case and bracelet
Japanese automatic movement
Specification:
Brand

Invicta

Model

INVICTA-8926

Weight

13.6 ounces
Date window and luminous hands make for a wonderful user experience
Sturdy anti-scratch mineral dial window
Bracelet has a very lightweight, hollow feel to it; watch feels unbalanced
Loses five seconds per day, even when kept wound
Casio G-Shock Frogman Solar Quartz Watch
Casio is one of our favorite median-priced watches, and they always find a way to crawl out of the woodwork with another stellar series to razzle and dazzle us. Casio G-Shock series is by far the most recognizable, and the Frogman model comes at you with everything it's got. For one, you get unique features like a tide chart, moon data, and sturdy stainless steel bezel. It's all well and good, but there's a lot going on for the case size/watch face area to be so small.
You're good to dive for up to 660 ft underwater, and put this to the test. Atomic timekeeping and a solar charger feature keep you in perfect sync, and when you resurface, you're already recharging your watch. When it comes time for maintenance or repairs, be warned: there are proprietary parts, mostly being the screws you see in the photo. Those are a pain to get shipped out, and could take some time. On that note, maintenance dates are few and far between with this hidden gem. You may also like our survival watches review, so check it out!
Key Features:
Digital watch w/ solar charger
660 ft of water resistance
Atomic timekeeping function
Specification:
Brand

Casio

Model

GWF1000-1CR

Weight

10.4 ounces
Added diver features: tide and moon data
Solid stainless steel case and bezel; waterproof as can be
Case is small for all the features; difficult to read when underwater
Very specific proprietary parts make this time-consuming to repair
Garmin makes one mean digital watch, sticking first and foremost to the waterproofing feature. This bad boy is rated for up to 330 ft, and while it's not as much as we wanted to see, it gets the job done. As with any waterproof smartwatch, there's a bunch of issues that come into play with the additional functions. For one, slow data transfer, and second, you need the app to actually view half of the data you collect. We're still years out from bug-free smartwatch software, but it's still a bummer either way. It does have a simple to ready display, making up for a few of the lost points.
There's an included three-axis compass (which is viewable on the watch), following through on Garmin's silent multifunctional promise. You could take this hiking, so long as you don't need an altimeter. As one of the best mens watch brands on the market, they give you a fair price on this high-quality timepiece, but fall short on maintenance. You'll be going in once every three to six months, if you use this regularly. Ending on a high note, you get a one-year warranty to rebuke your Fenix 3 Watch on any major manufacturer defects. You can find more compass watches reviews in pur handy guide.
Key Features:
330 ft of water resistance
Wireless Wi-Fi connectivity for data syncing with Garmin Connect
Three-axis compass function
Specification:
Brand

Garmin

Model

010-01338-70

Weight

3.2 ounces
Easy-to-read large display
Comfortable, breathable silicone bracelet
Many features, but you need the app to access most of them
Requires maintenance every three to six months
Luminox Evo Navy Seal Blackout Watch
Now Luminox Evo Navy Seal Blackout is a killer sports watch, but not the very best for diving. While you do get a 660 ft water resistance rating, it's a plastic case, which we're not crazy about. They peddle the PC carbon-reinforced card, but that's just on the bezel. About that bezel, it's unidirectional, and can get a bit stuck when trying to move. This is still an excellent analog watch at a beyond attractive price, redeemed by the high-quality Swiss quartz movement, among other factors.
The anti-scratch coating on the mineral dial window keeps this looking fresh out of the box, and the rubber band is actually quite comfortable. On most watches with a dive-oriented marketing system, they tend to fall short on the band comfort, but this is one area where Luminox picks up the slack. Last but not least, this watch barely weighs over one ounce, keeping everything nice and lightweight on your wrist, so you can focus on the task at hand.
Key Features:
Swiss quartz movement
PC Carbon-reinforced bezel
660 ft of water resistance
Specification:
Brand

Luminox

Model

XS.3051.BO.1

Weight

6.4 ounces
Sturdy mineral dial window with anti-scratch coating
Added date window
Plastic case
Unidirectional bezel gets stuck when turning
Hamilton Khaki Field Black Dial Watch
An automatic watch powered by Swiss engineering is something we can get behind, any day of the week. Hamilton is known for a higher price tag, but we believe you get what you pay for: Khaki Field Black Dial Watch is the prime example. You're graced with a durable anti-scratch sapphire crystal dial window, which is the quintessential dive watch dream come true. That being said, you only have 330 ft of water resistance, so diving will have to be kept to a minimum.
Your band is terribly uncomfortable, which we were not expecting. It's a lot stiffer than the photos make it look, and kind of springs on you like a surprise. Hope isn't lost; there's a sturdy titanium bezel, perfectly framing this analog watch face, as well as clear markings from top to bottom. A viable water sports watch, but not suited for diving. If you like black, you can check the rest of all-black watches in our guide.
Key Features:
330 ft of water resistance
Swiss automatic movement
Analog display
Specification:
Brand

Hamilton

Model

HML-H70575733

Weight

1.45 pounds
Scratch resistant sapphire crystal dial window
Titanium bezel; strong and durable
Glare is a bit of a killer here
Stiff, uncomfortable band
Fossil Men's Machine Quartz Watch
Fossil is an analog watch giant, made apparent by their Machine Quartz watch. We would classify this as a swim watch, but certainly not a dive watch: the waterproofing is a bit lacking at only 165 ft of immersion. Overall, some of the aspects were a bit underwhelming, which is what happens when we dip into the bottom tier of our lists. The silicone band is a bit of rubbish, and you'll need to replace it within six months after purchasing this watch.
It's not all grim: you're rocking a bottom dollar price, while still reaping the benefits of high-quality quartz movement, and an added chronograph function. One thing about this watch that even high-end models fail on, is the perfect weight balance. In total, it's a little over three ounces, and just feels like it fits perfectly on your wrist. Not too heavy, not clunky, just right. Fossil could have stepped up the water resistance, but you're still looking at a viable, quality watch.
Key Features:
Chronograph function
Quartz movement
Added date window feature
Specification:
Brand

Fossil

Model

FS4487

Weight

3.52 ounces
Perfect blend between sturdy and weighted
Rock bottom price for a fantastic case
Only have 165 ft of water resistance
Silicone band has a short lifespan on it
Fossil Men's Nate Blacktone Watch
We're winding down, but Fossil is gearing up to slap on a few added bonuses to this low-cost watch. First and foremost, Nate Blacktone Watch is waterproof, but only so much: you get 165 ft of water resistance, making it a suitable swim watch, but definitely not good for diving. Quartz movement powers this magnificent timepiece, which also takes a very minimalist approach, and we totally dig that. Even though they kept the costs low, they still slapped on a mineral crystal dial window for some amped-up protection.
Your case is black-plated stainless steel, and while that's all fine and dandy, it's ultra heavy. They made this case fairly thick, putting just under eleven ounces of weight into this bad boy. As one of our favorite analog watch models, it comes with a few added perks, like the deployment-style buckle, date window, and chronograph feature. Altogether, it's a solid purchase for the budget-conscious gent. You may also like to check our top Tissot watches guide for more top picks.
Key Features:
Quartz movement
Black-plated stainless steel case and bezel
Sturdy mineral crystal dial window
Specification:
Brand

Fossil

Model

JR1401

Weight

1.54 pounds
Comfortable band on this minimalist design approach
Includes a calendar date function
Only good for 165 ft of water resistance
Heavier watch at nearly 11 oz
Casio Men's Sport Analog Dive Watch
Last but not least, we have Casio coming in with a Sport Analog Dive Watch, featuring some pretty good aspects for a low-ball price. You get a high-durability mineral dial window, and up to 330 ft of water resistance from your dive. They wanted to jam as much into this as possible, so you get a 12/24 hour timekeeper, all powered by Japanese quartz. Side note: it's going to lose time every day, about ten seconds, and it's a pain to re-sync your watch.
You get what you pay for, and with Casio, they still output a considerable quality for their budget-friendly prices. If you're still not certain which watch is for you, head on down to the buying guide, find your information, and circle your way back. We'll break down all your waterproofing questions, and keep it simple like we always do on Gear Hungry.
Key Features:
330 ft of water resistance
12/24 hour timekeeping function
Japanese quartz movement
Specification:
Brand

Casio

Model

EAW-MRW-200H-1BV

Weight

4 ounces
Mineral dial window adds amplified protection
Super affordable low-cost (w/ over 4,000 user reviews and counting)
Low-quality resin band needs to be replaced after four to six months
Loses about ten seconds per day
Waterproof Watch Buying Guide
How We Chose Our Selection of Waterproof Watches
Quality - You can't fake quality; sooner or later, the truth comes out. We took an aim at high-quality brands with solid performance levels, warranties, and high-quality components, from the movement to the lens material, and so on.
Performance - There are far too many factors that blend into the performance category, which is why we've done our best to compile our own rating system on these watches, and only pass those who meet or exceed our high level of expectations.
Brand - We love watches here on Gear Hungry (we've nearly lost count of how many watch buying guides we have), so the brand is a huge factor for us. In the world of ordering nearly everything online, you need to rest assured that there's a brand dedicated to providing consistent, high-quality results.
Price - We can all pretend that quality comes first, but it's a very gray line next to price. We've done our best to include a varying degree of costs for most of these products, so even if you can't lend a larger budget to your new waterproof watch, you'll still be able to walk away with an excellent pick.
Features to Look for in Waterproof Watches
Water resistant (Feet) - We'll talk more about what this means later, but the more feet/meters on your water resistance, the more durable your watch is going to be against submersion.
Shock resistance - Shock resistance isn't the most prominent feature in a waterproof watch, but important nonetheless.
Battery life - You'll see a lot of these with certain hours per power reserve. That means you're dealing with an automatic watch that requires manual rewinding, or the use of a watch winder. Longer battery life is very obviously preferred; you'll see a range of 48 to 96-hour reserves, on average.
Display - Your display might come with varied features, from a date display window to intricate markings to time diving and snorkeling runs. Personally, we enjoy a more minimalist watch look when it comes to waterproof watch brands.
Band material - If they're intended for diving, you're going to see a lot of high-quality rubber. Watches with stainless steel bracelet-style links or leather bands are more water-resistant or repellant than they are waterproof.
Band size - This refers to the overall diameter for your wrist to fit in, as well as how wide the band actually is. Most waterproof watches have a relatively thin band.
Type of bezel - Rotating or stationary is what it comes down to. Whether or not there's a compass or GMT feature, the fixture is what matters. Most waterproof watches prefer fixed bezel types, leaving less areas for water to enter from.
Features - Waterproof watches put focus on staying dry on the inside, even when plunged into the deep blue. As a result, additional features mean extra work for maintenance, so it's usually better to go with a minimalist approach if you can't foresee a yearly maintenance budget.
Waterproof Watch FAQ
Q: Are these watches completely waterproof?
A: Nobody, even the manufacturer, can guarantee 100% waterproofing. We wish that were the case. In a few moments, we're going to break down what all these different terms mean, but just know this: if something is waterproof, it's been tested in a controlled environment, not in actual scenarios. Under lab testing, there are virtually no variables associated with real-world experiences.
These sixteen watches we've selected are labeled as waterproof by their manufacturers. We've also scanned reviews and testimonials, and crawled through online forums to determine how well these hold up (as well as our own testing). These are waterproof, but since there are no industry standard or approval ratings for waterproofing, you're left at the mercy of the brand and its credibility.
Q: What does the "Water Resistant" stamp mean?
A: Your watch is going through the motions of the day with you, and that means being subjected to numerous temperature and humidity differences. A water-resistant stamp simply indicates that it's an airtight build, so moisture won't build up inside the watch case.
This doesn't mean you should push your luck. While standard water resistance is a good thing to have in terms of protecting your watch from day-to-day harm, it's only a very minor bump-up in protection.
Q: What is the water resistance rating?
A: It's completely different from proper waterproofing. There are basically three tiers of water protection for any and all gadgets, including watches. You have water-resistant, water repellent, and waterproof.
Water-resistant simply means that your watch is made with a solid build, and isn't designed to allow water in. It's a very simple way to dress up a product, and here, we like to burst through all those marketing ploy barriers. Water resistance is going to prevent damage in a very minuscule way, but if you submerge it in the pool or even in the sink, it's going to get severely damaged. Rain will roll-off, but don't expect much else.
Water repellent usually involves a chemical coating, which can very easily fade with age. The only step up is if there's a thin film on it, but when that has one chink in the armor, it's useless. This helps water bead up and roll off your watch, but doesn't do much else. As with water-resistant watches, you're expected to avoid submersion.
Waterproof is where the glory is at. In the shower, the pool (not recommended, but won't break it), the ocean: you're right as rain. This means there's a very airtight construction, solid lens and plate backing, and ready to accompany you into anything. There are water resistance ratings (IP ratings, primarily for gadgets), but there's no real industry standard on waterproofing. That's why we have controlled lab tests and classifications of depth resistance, which is what we'll be rolling into next: ATM, and what it means for your watch.
Q: What is ATM?
A: If you've ever spun your watch around and looked at the back plate, you may have seen 3 ATM, 5 ATM, etcetera. These are clear indications of the waterproof rating on your watch, so you can simply check before diving into the ocean. Here's what you need to know:
3 ATM: Thirty meters, or one hundred feet; everyday use
5 ATM: Fifty meters, or one-hundred sixty-five feet; swimming
10 ATM: One-Hundred meters, or three-hundred thirty feet; light diving
20 ATM: Two-hundred meters, or six-hundred sixty feet; light diving
50 ATM: Five-hundred meters, or sixteen-hundred fifty feet; watersports, deep diving
If you can't find this on the case, then it isn't truly waterproof. These ratings are created through controlled lab testing, pushing the boundaries of what your watch can handle, and what it should handle.
Q: How to clean and maintain a waterproof watch?
A: There's a bit more to your cleaning ritual as opposed to your standard wristwatches. We'll cover what your watch is exposed to, how to deal with it, and the best defense against unseen issues. To clean your watch properly:
Use a simple cotton cloth to clean around the bezel. Don't use microfiber here; strands of fiber can often catch, and get stuck in the bezel, potentially damaging the waterproof seal.
Detach your band to clean and grime out from the outward fixtures. These don't impede on the waterproof feature but will cause an eventual light odor if not taken care of properly.
Use an eyeglass cloth on the lens to remove fingerprints and dust, while also checking for scratches or divots in the glass.
Give a thorough inspection to the entire case, being sure to wipe away grime from the outline of the case plate. Over time, that grime can sneak its way into the watch, and mess with certain functions. If you have a dive watch, this is far more common.
Maintenance is a different story. The more function a watch has, the more maintenance it requires. With waterproof watches, you've got a few specifics that need to be taken care of.
Immediately wipe off your watch after existing saltwater. Immediate sun exposure and allowing the watch to air dry will eventually lead to damage, and potential rusting, given enough incidents.
Pay special attention to the crown, and how secure it is. This can be remedied by your local watch repair service, and is far too often mistaken for a minor issue by waterproof watch owners. This is one of the first areas to break down and allow water into the internal mechanisms.
Stay away from intense magnetism. This may only be applicable depending on your career, but it can greatly damage the function of your watch.
Use a watch winder to keep everything in tip-top shape.
Don't wear it while you're sleeping. Some of us just kick back and nod off, but twists and turns in your sleep can put unnecessary stress on your links and case, expediting the need for certain part replacements.
Stay out of pools. Chlorine is a very harsh chemical. While we're not 100% sure of how much it speeds up the process of water deterioration, it isn't good for your watch to be exposed to on a constant basis. Leave it back in the hotel room for the time being.
Q: How often should waterproof watches be tested?
A: Your waterproofing isn't going to last forever. Time passes, metal and materials warp, and you're left with a waterproof watch that, well, doesn't keep your internal components safe from water damage. Even if you grabbed a dive watch or a swim watch with amazing ratings, they will fade in time.
Your watch should be tested at least once per year, but more often if you plan on actually using it in the water. Some guys just like to grab these so that when their mate throws them in the pool or an unexpected rainstorm strikes, they're covered.
If your weekend consists of diving, hitting the lake by the hiking spot, or just being out on the boat enjoying the bay, chances are you're going to submerge that watch on a fairly regular basis. Preventative maintenance is the only way to go; finding out after the fact will just leave you with a busted watch.
Find a local watch repair specialist, and contact them to ensure they provide waterproof testing services. Even if you can find that information on their site or GMB listing, you should still call and ask if they service your specific brand of watch. Depending on who you go with, there are specific care instructions that need to be taken, and if your local watch repair service singles out that brand for their intricate construction, you don't want to make the drive for nothing.
You'll also get a diagnostics report from them, regarding the entire state of your watch, and if there are any foreseeable issues in the future. In some cases, they may recommend getting a new backing plate or newer parts from the manufacturer, though those issues only pop up after you've owned the watch for a few years.
Sources:
Sign Up Now
GET THE VERY BEST OF GEARHUNGRY STRAIGHT TO YOUR INBOX