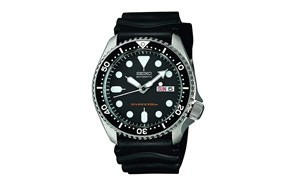 Seiko Diver's Automatic Waterproof Watch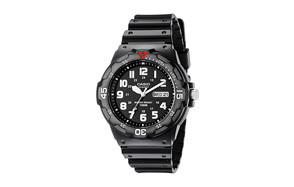 Casio Men's Sport Analog Dive Waterproof Watch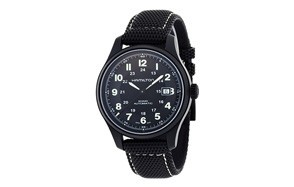 Hamilton Khaki Field Black Dial Waterproof Watch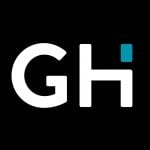 We've covered various watch types and styles to high heaven and back, and now, we're finally giving waterproof watches their big debut. Stylish, above all else functional, and from a wide assortment of brands you know and love. It's not just about the watches; you have to know how to use and maintain them. We've covered all of that in our buying guide below, as well as answers to your burning questions. Today, you wanted to find the perfect waterproof watch for you. By the time you finish reading this, you'll be an aficionado, educating your friends on the subject. Let's hop into it, and discuss the difference between an underwater watch, water resistant watch, dive watch, and the whole bit.
Waterproof Watch For Men
Best Waterproof Watch For Men - Buying Guide and FAQ
How We Chose Our Selection of Waterproof Watches
Quality - You can't fake quality; sooner or later, the truth comes out. We took an aim at high-quality brands with solid performance levels, warranties, and high-quality components, from the movement to the lens material, and so on.
Performance - There's far too many factors that blend into the performance category, which is why we've done the best to compile our own rating system on these watches, and only pass those who meet or exceed our high level of expectations.
Brand - We love watches here on Gear Hungry (we've nearly lost count of how many watch buying guides we have), so brand is a huge factor for us. In the world of ordering nearly everything online, you need to rest assured that there's a brand dedicated to providing consistent, high-quality results.
Price - We can all pretend that quality comes first, but it's a very gray line next to price. We've done our best to include a varying degree of costs for most of these products, so even if you can't lend a larger budget to your new waterproof watch, you'll still be able to walk away with an excellent pick.

Features to Look for in Waterproof Watches
Water Resistant (Feet) - We'll talk more about what this means later, but the more feet/meters on your water resistance, the more durable your watch is going to be against submersion.
Shock Resistance - Shock resistance isn't the most prominent feature in a waterproof watch, but important nonetheless.
Battery Life - You'll see a lot of these with certain hours per power reserve. That means you're dealing with an automatic watch that requires  manual rewinding, or the use of a watch winder. Longer battery life is very obviously preferred; you'll see a range of 48 to 96 hour reserves, on average.
Display - Your display might come with varied features, from a date display window to intricate markings to time diving and snorkeling runs. Personally, we enjoy a more minimalist watch look when it comes to waterproof watch brands.
Band Material - If they're intended for diving, you're going to see a lot of high-quality rubber. Watches with stainless steel bracelet-style links or leather bands are more water resistant or repellant than they are waterproof.
Band Size - This refers to the overall diameter for your wrist to fit in, as well as how wide the band actually is. Most waterproof watches have a relatively thin band.
Type of Bezel - Rotating or stationary is what it comes down to. Whether or not there's a compass or GMT feature, the fixture is what matters. Most waterproof watches prefer fixed bezel types, leaving less areas for water to enter from.
Features - Waterproof watches put the focus on staying dry on the inside, even when plunged into the deep blue. As a result, additional features mean extra work for maintenance, so it's usually better to go with a minimalist approach if you can't foresee a yearly maintenance budget.
Waterproof Watch FAQ
Q: Are These Watches Completely Waterproof?
A: Nobody, even the manufacturer, can guarantee 100% waterproofing. We wish that were the case. In a few moments, we're going to break down what all these different terms mean, but just know this: if something is waterproof, it's been tested in a controlled environment, not in actual scenarios. Under lab testing, there's virtually no variables associated with real-world experiences.
These sixteen watches we've selected are labeled as waterproof by their manufacturers. We've also scanned reviews, testimonials, and crawled through online forums to determine how well these hold up (as well as our own testing). These are waterproof, but since there's no industry standard or approval ratings for waterproofing, you're left at the mercy of the brand and their credibility.

Q: What Does the "Water Resistant" Stamp Mean?
A: Your watch is going through the motions of the day with you, and that means being subjected to numerous temperature and humidity differences. A water resistant stamp simply indicates that it's an airtight build, so moisture won't build-up inside the watch case.
This doesn't mean you should push your luck. While standard water resistance is a good thing to have in terms of protecting your watch from day-to-day harm, it's only a very minor bump-up in protection.
Q: What is the Water Resistance Rating?
A: It's completely different from proper waterproofing. There are basically three tiers of water protection for any and all gadgets, including watches. You have water resistant, water repellent, and waterproof.
Water resistant simply means that your watch is made with a solid build, and isn't designed to allow water in. It's a very simply way to dress-up a product, and here, we like to burst through all those marketing ploy barriers. Water resistance is going to prevent damages in a very miniscule way, but if you submerge it in the pool or even in the sink, it's going to get severely damaged. Rain will roll off, but don't expect much else.
Water repellent usually involves a chemical coating, which can very easily fade with age. The only step up is if there's a thin film on it, but when that has one chink in the armor, it's useless. This helps water bead up and roll off your watch, but doesn't do much else. As with water resistant watches, you're expected to avoid submersion.
Waterproof is where the glory is at. In the shower, the pool (not recommended, but won't break it), the ocean: you're right as rain. This means there's a very airtight construction, solid lens and plate backing, and ready to accompany you into anything. There are water resistance ratings (IP ratings, primarily for gadgets), but there's no real industry standard on waterproofing. That's why we have controlled lab tests and classifications of depth resistance, which is what we'll be rolling into next: ATM, and what it means for your watch.
Q: What is ATM?
A: If you've ever spun your watch around and looked at the back plate, you may have seen 3 ATM, 5 ATM, etcetera. These are clear indications of the waterproof rating on your watch, so you can simply check before diving into the ocean. Here's what you need to know:
3 ATM: Thirty meters, or one-hundred feet; everyday use
5 ATM: Fifty meters, or one-hundred sixty-five feet; swimming
10 ATM: One-Hundred meters, or three-hundred thirty feet; light diving
20 ATM: Two-hundred meters, or six-hundred sixty feet; light diving
50 ATM: Five-hundred meters, or sixteen-hundred fifty feet; watersports, deep diving
If you can't find this on the case, then it isn't truly waterproof. These ratings are created through controlled lab testing, pushing the boundaries of what your watch can handle, and what it should handle.
Q: How to Clean and Maintain a Waterproof Watch?
A: There's a bit more to your cleaning ritual as opposed to your standard wristwatches. We'll cover what your watch is exposed to, how to deal with it, and the best defense against unseen issues. To clean your watch properly:
Use a simple cotton cloth to clean around the bezel. Don't use microfiber here; strands of fiber can often catch, and get stuck in the bezel, potentially damaging the waterproof seal.
Detach your band to clean and grime out from the outward fixtures. These don't impede on the waterproof feature, but will cause an eventual light odor if not taken care of properly.
Use an eyeglass cloth on the lens to remove fingerprints and dust, while also checking for scratches or divots in the glass.
Give a thorough inspection to the entire case, being sure to wipe away grime from the outline of the case plate. Over time, that grime can sneak its way into the watch, and mess with certain functions. If you have a dive watch, this is far more common.
Maintenance is a different story. The more function a watch has, the more maintaining it requires. With waterproof watches, you've got a few specifics that need to be taken care of.
Immediately wipe off your watch after existing saltwater. Immediate sun exposure and allowing the watch to air dry will eventually lead to damage, and potential rusting, given enough incidents.
Pay special attention to the crown, and how secure it is. This can be remedied by your local watch repair service, and is far too often mistaken for a minor issue by waterproof watch owners. This is one of the first areas to break down and allow water into the internal mechanisms.
Stay away from intense magnetism. This may only be applicable depending on your career, but it can greatly damage the function of your watch.
Use a watch winder to keep everything in tip-top shape.
Don't wear it while you're sleeping. Some of us just kick back and nod off, but twists and turns in your sleep can put unnecessary stress on your links and case, expediting the need for certain part replacements.
Stay out of pools. Chlorine is a very harsh chemical. While we're not 100% sure of how much it speeds up the process of water deterioration, it isn't good for your watch to be exposed to on a constant basis. Leave it back in the hotel room for the time being.

Q: How Often Should Waterproof Watches be Tested?
A: Your waterproofing isn't going to last forever. Time passes, metal and materials warp, and you're left with a waterproof watch that, well, doesn't keep your internal components safe from water damage. Even if you grabbed a dive watch or a swim watch with amazing ratings, they will fade in time.
Your watch should be tested at least once per year, but more often if you plan on actually using it in the water. Some guys just like to grab these so that when their mate throws them in the pool or an unexpected rainstorm strikes, they're covered.
If your weekend consists of diving, hitting the lake by the hiking spot, or just being out on the boat enjoying the bay, chances are you're going to submerge that watch on a fairly regular basis. Preventative maintenance is the only way to go; finding out after the fact will just leave you with a busted watch.
Find a local watch repair specialist, and contact them to ensure they provide waterproof testing services. Even if you can find that information on their site or GMB listing, you should still call and ask if they service your specific brand of watch. Depending on who you go with, there are specific care instructions that need to be taken, and if your local watch repair service singles out that brand for their intricate construction, you don't want to make the drive for nothing.
You'll also get a diagnostics report from them, regarding the entire state of your watch, and if there are any foreseeable issues in the future. In some cases, they may recommend getting a new backing plate or newer parts from the manufacturer, though those issues only pop-up after you've owned the watch for a few years.
Sources: