Best Fidget Spinners in 2022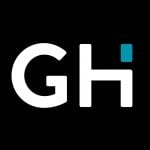 This product guide was written by GearHungry Staff
Last Updated
February 23, 2018
GearHungry Staff
GearHungry Staff posts are a compilation of work by various members of our editorial team. We update old articles regularly to provide you the most current information. You can learn more about our staff
here
.
GearHungry may earn a small commission from affiliate links in this article.
Learn more
The trend is still alive! Fidget spinners had their fifteen minutes of fame, but despite being thrown out of the limelight, they're still fantastic little gadgets that actually have a few surprising benefits that you may not be aware of. They're not just toys for kids, they're the perfect cure to alleviate boredom, and keep your hands busy when you're out on the road. Here are the best fidget spinners from the four corners of the internet, and why they're awesome.
The Best Fidget Spinner
A lot of the appeal that people feel from fidget spinners is in consideration of their design, which is very attractive and symmetrical. The symmetry makes it a very cool toy to play with, and it is quite popular amongst people who have nervous energy; so, instead of reverting to bad habits like nail-biting and so on, they can instead turn to their fidget spinner. The INNÔPLUS Fidget Spinner is a fantastic product for several reasons, but one of the most striking is the design, which seems to take inspiration from the equally popular Beyblade (or the Triforce from the Legend of Zelda).
The design is beautiful and encourages owners to play with it as often as possible; this is enhanced by its' glow in the dark' properties, which means it will always come in handy, regardless of the time of day. To do this, INNÔPLUS Fidget Spinners needs to be exposed to a light source for about 60 seconds. It firsts absorbs the light and can then releases it in the dark. In addition to this, the spin time for the INNÔPLUS Fidget Spinners is about five minutes, which is mightily impressive, and at less than 15 decibels, it makes very little noise. Furthermore, this is a great gift idea as the fidget spinner can be purchased for a friend, family member, or loved one.
Key Features:
Over 5-minute rotation time
Can release absorbed light in the dark
Symmetrical design
Excellent gift idea for family and friends
Specification:
Brand

INNÔPLUS

Weight

4.8 ounces
Duomishu Updated Version Anti-Anxiety Fidget Spinner
A common criticism of fidget spinners is their childish design, which makes it a much less attractive toy for adults. Therefore, it is more common to find regular fidget spinners at creative leaning workspaces than at corporate ones. However, the Updated Version Anti-Anxiety Fidget Spinner seeks to change all that with its mature design and workspace compatibility. This updated version is incredibly designed with a sophisticated look that isn't out of place in the most white-collared of environments. Additionally, the toy is made of stainless steel, which lends itself to the durability of the product as it can easily handle a few bumps and scrapes. Furthermore, the Updated Version Anti-Anxiety Fidget Spinner spins almost ceaselessly and is a great tool to help enhance concentration, which could, in turn, make you more productive at work.
Adding to its appeal as a workplace toy, the Updated Version Anti-Anxiety Fidget Spinner is incredibly quiet, an attribute that allows you to play with it wherever you are without having to worry about bothering anyone else. This is a unique toy that is based on the theory of the double pendulum and chaos theory, which means that the spinner moves in a unique way that other products on the market can't replicate. Besides, it makes an excellent gift for adults and will certainly be appreciated by the receiver. As the name implies, this fidget spinner is an excellent tool for those who are looking for a way to reduce stress and tackle anxiety. According to some doctors, flicking a fidget spinner is considered a rapid stress management technique (RSMT), and it could be used to help those with stress-induced anxiety and ADHD. So, if you are considering purchasing a fidget spinner, there are very few on the market that we would recommend more than the Updated Version Anti-Anxiety Fidget Spinner.
Key Features:
Noiseless toy that doesn't bother anyone
Sleek design that fits into a corporate environment
Portable and easy to carry
Stainless steel construction makes it very durable
Specification:
Brand

Duomishu

Model

180125

Weight

3.2 ounces
The ATESSON Fidget Spinner grabs your attention with its deep blue color that has a calming effect just by looking at it. This sense of calmness is intensified when it is spinned; in addition to the fact that it omits a blue blur that is very therapeutic. The ATESSON Fidget Spinner shows itself as a product that cares about its owner, and it is made with the highest quality materials to ensure that it can serve you well. In terms of construction, this fidget spinner is made with stainless steel and also features hugely impressive SLA and laser molding technology. In addition, the stainless steel bearing allows the toy to be handled comfortably.
The ATESSON Fidget Spinner has also proven to be effective in centering focus, and its noiseless nature means that it doesn't provide a distraction when concentration is necessary. On top of that, it is also highly useful for those looking for a means to relieve stress and those with fidgety hands. Each spin lasts between four to ten minutes, at a satisfying speed, without interruption. On top of this, this fidget spinner is really portable and very easy to carry about. With so many great features, the ATESSON Fidget Spinner is an excellent purchase for yourself, and it also works as a fantastic gift to give to a loved one. Besides, it comes along in a metal case for easy storage.
Key Features:
Sleek design with rounded edges that is attractive to the user
Useful for battling ADHD, anxiety, and stress
Low noise enables the user to play with it anywhere
Makes use of SLA technology and laser molding technology
Specification:
Brand

ATESSON

Model

spin gold

Weight

3.2 ounces
D-FantiX Fidget Spinner Cube
The D-FantiX Fidget Spinner Cube looks like some kind of futuristic Rubik's cube. And that description is actually pretty close to the truth. Each of the sections can be rotated to create different shapes and patterns, which makes it pretty similar to a Rubik's cube in design. There are two possible ways to play – you can either hold the center with your thumb and forefinger and spin it in your hand or allow it to spin freely on the table. Thanks to the clever design, it will spin for ages before slowing down. In each corner piece, there are ten steel balls, which gives the fidget spinner extra momentum. Whether you're looking to take this spinner to battle or you just want something to relieve your anxiety, the D-FantiX Fidget Spinner Cube is a great choice.
Key Features:
Made from ABS plastic
1 x 3 x 3 cube
Two ways to play
10 steel balls in each corner
Carry bag included
Specification:
Brand

D-FantiX

Model

AM-TG510

Weight

3.32 ounces
SCIONE Metal Fidget Spinner
Here's something that the cool kids who love robots and machines will love. SCIONE Metal Fidget Spinner comes with different pieces in one pack, each sporting its own shape and unique design.
Holistically speaking, each of these fidget spinners is a solid choice on its own. They all feature rainbow color patterns – not unlike the option above. Unlike the option above, however, each of these bad boys is capable of spinning for up to 5 minutes with enough force. Now, that's some optimal performance for sure. The spinners come with high-speed R188 bearings in the centers, which ensures seamless rotation and consistency as they spin. The bearings also optimize the centripetal force and improve spin time.
The manufacturers put quite a lot of thought into building these fidget spinners, as they incorporated round corners and smooth surfaces to ensure that your fingers won't get any scratches.
The fidget spinners are made of stainless steel, so you can rest assured that they will be able to last for long. They're durable and compact, and the manufacturers have also claimed that they can help to provide a break and fight issues such as stress, boredom, and even autism.
Xstar Rainwbow Snitch Fidget Spinners
If you're looking for an expansive option of fidget spinners available, you might want to consider the Xstar Rainwbow Snitch Fidget Spinners. Here, you get a pack of five separate fidget spinners, each with its unique design and a lovely blend of the same rainbow colors. There's one that looks like a ship's steering wheel, another that looks like a spider, and even one that looks like a flower – for the more feminine fidget spinner aficionado.
Moving on, you'll find that there's now much of a difference between these fidget spinners and the option above. They also come with R188 bearings, which will improve centripetal force and elongate the spin time for as long as possible. However, while those are made of stainless steel, these ones come with metal alloy coatings. Several customers have complained about the durability of these – or rather, a lack thereof.
In terms of safety, you can also rest assured that you're covered. The spinners' manufacturers have confirmed that they comply with all CPSC and ASTM F963-17 US Safety Standards, so they're more than appropriate for children to play with – as long as the children are no less than three years old.
As long as your child doesn't spin carelessly, you should have no problem with these fidget spinners.
Rainbow Angel Fidget Hand Spinners
For Harry Potter fans who would like to feel like a Seeker in a game of Quidditch, the Anzmtosn Rainbow Angel Fidget Spinner could very well be your snitch. This spinner has a lovely color mix, with a long spinning time that will give you lots of fun when you play.
The manufacturers of this one have gone a bit different from the trend, swapping out stainless steel materials – or even the coatings – with CNC aluminum. The choice appears to have worked out for them, as they were able to make a fidget spinner that is durable, strong, and even corrosion-resistant. Rest assured that you'll be able to make use of the fidget spinner for long without fear of it breaking off. The products work pretty well, combining optimal product quality with a detailed design. However, like many fidget spinners, some users have torched it for several reasons, chief of which is build. Some of the spinners in the frame are often faulty. They don't work as they should.
SCIONE Fidget Spinner (5-Pack)
Fidget spinners are addictive. There's no getting around it. That's why they suddenly got so popular a couple of years ago and it's why they're still selling in huge numbers today. It's also the reason we're featuring this five-pack of SCIONE Fidget Spinners. Either keep all five for yourself or hand them out to your family and friends. Soon everyone will be playing with them. You get five colors in the pack – red, green, white, blue, and black – so everyone can pick their favorite. 
To ensure the smoothest possible rotation, these fidget spinners feature a high-speed ceramic ball in the middle. They also have three steel 608 counterweight bearing weights, designed to increase centripetal force and spin time. You can remove these bearings and replace them with different ones, if you're looking to upgrade the fidget spinner over time. It's worth mentioning that they should spin for about two minutes, if you exude a normal amount of force. 
Key Features:
Pack of five 
Five colors 
High-speed ceramic ball 
Three steel 308 counterweight bearing weights 
Upgradeable 
Specification:
Brand

Scione

Weight

12 ounces
FIGROL LED Light Fidget Spinner
If you're going to buy a fidget spinner, you might as well buy one with LED lights built in. When you spin the FIGROL LED Light Fidget Spinner, it lights up and creates an amazing effect on your tabletop or flow. Available in four colors – blue, green, red, and white – you can choose your favorite and impress your friends. They're made from ABS plastic, making them durable and safe for kids. Plus, they have a built-in cell battery that is designed not to be replaced. Basically, once it has run out, it's time to buy a new fidget spinner. Some customers have got over a year of use out of this one battery. 
Key Features:
Made from ABS plastic 
Built-in LED lights 
Available in four colors 
Built-in cell battery 
Specification:
Brand

FIGROL

Weight

1.58 ounces
Fidget Spinner Buying Guide & FAQ
There aren't a whole lot to the physical build of fidget spinners, but there are some benefits and tips on how to use them that you may not be aware of (take it from a guy who has two in his desk at all times). Let's get into it.
Q: What is a Fidget Spinner?
A: These devices spin to perform tricks, entertain, and even start conversation. Fidget spinners were marketed as toys for kids, but they're so much more than that. Essentially, you have three soft points that operate on ball bearings to spin, giving your hands something to do while you're between tasks, or just plain bored. They have psychological benefits, which we'll get into in just a second.
Benefits of a Fidget Spinner
Greater Focus: Fidget spinners give you something to focus on, which can actually increase your concentration. What quickly began as a marketing tactic on children and their toys evolved into a little device to help you focus, and it's been proven to work. In some instances, it's able to increase your creativity. Focus and creativity rely on each other.
Anxiety Relief: One issue with anxiety is the constant dread. There's constant panic, there's constant worry, but then, you get one more constant thing in your life - a fidget spinner. Focusing on the movement and colors (some models come with lights embedded in the spokes) allows your mind to rest, relax, and focus on one constant item that doesn't come with negative attributes.
ADHD: Attention deficit hyperactive disorder affects hundreds of thousands of school-aged children, but that's where the conversation usually stops. Nobody talks about the fact that adults also suffer from ADHD, and that they require solutions as well, besides medication. Utilizing a fidget spinner when you notice your attention drifting can lead to better concentration, work performance, and can be used as a coping mechanism.
Autism Coping Mechanism: When your children or relatives are suffering from autism, there are number difficulties they face on a normal day, things that we know nothing about. Focus and consistency are able to help them calm down in difficult situations, and focus their energy on something exciting.
Types of Fidget Spinners
They all serve a similar purpose, but there are different types of fidget spinners that come with varying reasons for purchase. We've boiled them down to three main categories:
Decorative: There are some really cool fidget spinners that make excellent decorations. Many of them showcase your favorite designs from television, movies, and iconic book series, and make excellent miniature decorations for your desk, that you can actually use when you're feeling bored.
Light Up: Some spinners come with LED lights throughout (and some of them are programmable through micro USB connection to make your own designs). These are the spinners people usually use to start a conversation or draw attention, and while they provide function, they're mainly meant to be flashy.
Pure Function: These are simple, basic, and that usually reflects in the cost of these models. They don't come with licensing for popular brands, so you can get them for relatively cheap. These spin, are comfortable, and it ends there.
Tips When Using a Fidget Spinner
There are a couple of tricks you can master with a little bit of time, and a whole lot of effort. These make fidget spinners a lot more fun, and give you or your children the opportunity to challenge one another, and show off some exceptional dexterity.
Hand Transfer Trick - This one looks like you're a real master of fidget spinning. You spin as normal, and keep your eyes on the spinner. All you're going to do is focus on the ball of your thumb (which should be on the bottom of the spinner) and gently toss the spinner from one hand to the other. By focusing on your thumbs, you're able to create a beginning and ending point, which really sums up the entire trick without making a spectacle of it. Over time, increase the distance between your hands, and, for an added trick, lower the receiving hand to create a multi-directional throw.
FInger Transfer Trick - Similar to the hand transfer trick, except you're not going from hand to hand. Follow the golden rule of fidget spinning - focus on the starting point, and the ending point. Separate your fingers after you begin spinning, and gently toss the spinner into the air, (about 3-4 inches above your hand), and have it land on your neighboring fingertip. If you get good at this method, you can do it rapidly.
Pro Toss - This one is a lot of fun, because it requires greater motion. Spin, and turn your spinner vertical - this trick has to be done quickly before momentum dies down. While it's spinning and between your fingers vertically, raise your hand up as high as you can, and drop it - quickly bend your knees and squat down, using your other hand to capture it without ruining the spin.
Fidget Spinners aren't Going Anywhere
Have you spotted some ultra awesome spinners you want us to review, or that you've personally bought? Let us know on Twitter, and be certain to sign up for our email newsletter to get updates on the best gadgets, exclusively on Gear Hungry.
Sign Up Now
GET THE VERY BEST OF GEARHUNGRY STRAIGHT TO YOUR INBOX