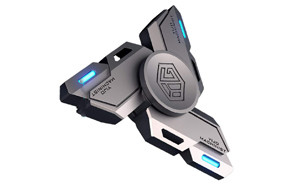 INNÔPLUS Fidget Spinner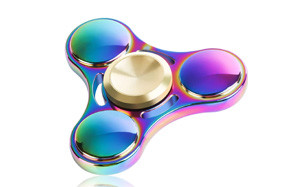 ATESSON Fidget Spinner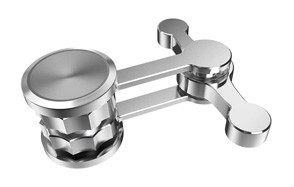 Duomishu Updated Version Anti-Anxiety Fidget Spinner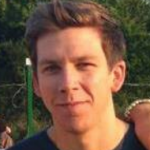 The trend is still alive! Fidget spinners had their fifteen minutes of fame, but despite being thrown out of the limelight, they're still fantastic little gadgets that actually have a few surprising benefits that you may not be aware of. They're not just toys for kids, they're the perfect cure to alleviate boredom, and keep your hands busy when you're out on the road. Here are the best fidget spinners from the four corners of the internet, and why they're awesome.
The Best Fidget Spinner
Fidget Spinner Buying Guide & FAQ
There aren't a whole lot to the physical build of fidget spinners, but there are some benefits and tips on how to use them that you may not be aware of (take it from a guy who has two in his desk at all times). Let's get into it.

Q: What is a Fidget Spinner?
A: These devices spin to perform tricks, entertain, and even start conversation. Fidget spinners were marketed as toys for kids, but they're so much more than that. Essentially, you have three soft points that operate on ball bearings to spin, giving your hands something to do while you're between tasks, or just plain bored. They have psychological benefits, which we'll get into in just a second.
Benefits of a Fidget Spinner
Greater Focus: Fidget spinners give you something to focus on, which can actually increase your concentration. What quickly began as a marketing tactic on children and their toys evolved into a little device to help you focus, and it's been proven to work. In some instances, it's able to increase your creativity. Focus and creativity rely on each other.
Anxiety Relief: One issue with anxiety is the constant dread. There's constant panic, there's constant worry, but then, you get one more constant thing in your life - a fidget spinner. Focusing on the movement and colors (some models come with lights embedded in the spokes) allows your mind to rest, relax, and focus on one constant item that doesn't come with negative attributes.
ADHD: Attention deficit hyperactive disorder affects hundreds of thousands of school-aged children, but that's where the conversation usually stops. Nobody talks about the fact that adults also suffer from ADHD, and that they require solutions as well, besides medication. Utilizing a fidget spinner when you notice your attention drifting can lead to better concentration, work performance, and can be used as a coping mechanism.
Autism Coping Mechanism: When your children or relatives are suffering from autism, there are number difficulties they face on a normal day, things that we know nothing about. Focus and consistency are able to help them calm down in difficult situations, and focus their energy on something exciting.
Types of Fidget Spinners
They all serve a similar purpose, but there are different types of fidget spinners that come with varying reasons for purchase. We've boiled them down to three main categories:
Decorative: There are some really cool fidget spinners that make excellent decorations. Many of them showcase your favorite designs from television, movies, and iconic book series, and make excellent miniature decorations for your desk, that you can actually use when you're feeling bored.
Light Up: Some spinners come with LED lights throughout (and some of them are programmable through micro USB connection to make your own designs). These are the spinners people usually use to start a conversation or draw attention, and while they provide function, they're mainly meant to be flashy.
Pure Function: These are simple, basic, and that usually reflects in the cost of these models. They don't come with licensing for popular brands, so you can get them for relatively cheap. These spin, are comfortable, and it ends there.
Tips When Using a Fidget Spinner
There are a couple of tricks you can master with a little bit of time, and a whole lot of effort. These make fidget spinners a lot more fun, and give you or your children the opportunity to challenge one another, and show off some exceptional dexterity.
Hand Transfer Trick - This one looks like you're a real master of fidget spinning. You spin as normal, and keep your eyes on the spinner. All you're going to do is focus on the ball of your thumb (which should be on the bottom of the spinner) and gently toss the spinner from one hand to the other. By focusing on your thumbs, you're able to create a beginning and ending point, which really sums up the entire trick without making a spectacle of it. Over time, increase the distance between your hands, and, for an added trick, lower the receiving hand to create a multi-directional throw.
FInger Transfer Trick - Similar to the hand transfer trick, except you're not going from hand to hand. Follow the golden rule of fidget spinning - focus on the starting point, and the ending point. Separate your fingers after you begin spinning, and gently toss the spinner into the air, (about 3-4 inches above your hand), and have it land on your neighboring fingertip. If you get good at this method, you can do it rapidly.
Pro Toss - This one is a lot of fun, because it requires greater motion. Spin, and turn your spinner vertical - this trick has to be done quickly before momentum dies down. While it's spinning and between your fingers vertically, raise your hand up as high as you can, and drop it - quickly bend your knees and squat down, using your other hand to capture it without ruining the spin.

Fidget Spinners aren't Going Anywhere
Have you spotted some ultra awesome spinners you want us to review, or that you've personally bought? Let us know on Twitter, and be certain to sign up for our email newsletter to get updates on the best gadgets, exclusively on Gear Hungry.