Best Executive Desk Toys In 2022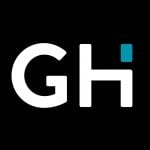 This product guide was written by GearHungry Staff
Last Updated
February 4, 2020
GearHungry Staff
GearHungry Staff posts are a compilation of work by various members of our editorial team. We update old articles regularly to provide you the most current information. You can learn more about our staff
here
.
GearHungry may earn a small commission from affiliate links in this article.
Learn more
We've already discussed the best desk toys for you to decorate your workstation with and add a little pizzazz to the drabness of an everyday office, but if you want to take a few leaps forward, the best executive desk toys are where it's at. If you want to show off your personality but also work on improving creativity and focus here are some options.
The Best Executive Desk Toy
ScienceGeek Kinetic Art Asteroid Executive Desk Toy
The ScienceGeek Kinetic Art Asteroid is perfect for, ahem, science geeks and would make a perfect addition to your workspace, which is why we've selected it as our top choice for the best executive desk toy.
It's both versatile and educational, while the combination of metal and plastic in its construction ensuring durability. The perpetual motion design keeps you engaged, and is perfect for thinking of the bigger picture when taking a break, too. For more cool toys to keep you busy, check out our guide to the best magnetic toys.
Key Features:
Versatile
Educational
Metal and plastic construction
Perpetual motion design
Battery operated
Specification:
Brand

ScienceGeek

Model

B01LENM5TK

Weight

8 Ounces
Be Good Company Executive Sandbox – A Day at the Beach
For those who spend their days at the office wishing that could be on a tropical beach, the Be Good Company Executive Sandbox – A Day at the Beach is an absolute remedy for what ails you.
Included, you get fun accessories such as a deck chair, beach umbrella, seashells and starfish, while the fine sand is calm, mimicking the design of a miniature zen garden. It's compact and well-made, so while you might have to wait a little longer for your vacation, this could be a decent substitute for now.
Key Features:
Includes fun accessories
Calming, zen design
Ultra-fine sand
Compact
Well made
Specification:
Brand

Be Good Company

Model

21010

Weight

1.7 Pounds
Coitak Liquid Motion Bubbler
If you've got the cravings for some classic 90s nostalgia to get you through the dreariest of days, this Coitak Liquid Motion Bubbler will transport you straight back to skateboarding and melting ice creams before getting home in time for dinner.
The mesmerizing visual effects are soothing and relaxing to ease stress while at work, and as a pack of 3, you won't get bored with looking at the same one all day long. Your childhood may be long gone, but this might help reach out and grab it back for a few minutes every day. For some amazing toys to keep your hands busy, check out our guide to the best fidget spinners.
Key Features:
Mesmerizing visual effects
Soothing and relaxing
Eases stress during work
Pack of 3
60 day money-back guarantee
Specification:
Brand

Coitak

Model

B07TVMXBYM

Weight

1.25 Pounds
Robotime 3D Wooden Mechanical Brain Teaser Puzzle
Our premium choice of the finest executive desk toys is the complex but rewarding Robotime 3D Wooden Mechanical Brain Teaser Puzzle. It offers a high-quality design with intricate construction and precise laser cutting to give your brain a workout and provide a sophisticated end product.
It's challenging but also fun, and the non-toxic materials make it safe for kids as much as adults. The pieces work perfectly together, so if you ever need a break, feel free to wind away and watch it in action. It also makes an ideal gift for coworkers from your office.
Key Features:
High-quality design
Intricate construction
Precise laser cutting
Challenging and fun
Safe and non-toxic
Specification:
Brand

Robotime

Model

B07BFSNN8F

Weight

2.07 Pounds
Yue Motion Liquid Motion Bubble Timer
If you're looking for a cheap and simple solution to your everyday boredom, consider the Yue Motion Liquid Motion Bubble Timer, which is our pick for the best value executive desk toy around.
Perfect for animal lovers, there are 4 styles to choose from, including penguins and dolphins and all of these stimulate your visual senses. The timer lasts around 3 minutes, but this also varies, so it's not ideal for actual timing. What it is good for is calming and relaxing, which is definitely what you need during a long day. It would also make a nice secret Santa gift this year for somebody you love.
Key Features:
4 styles to choose from
Stimulates visual senses
BPA-free plastic
Around 3-minute timer
Calming and relaxing
Specification:
Brand

Yue Motion

Model

B07FNTG2LS

Weight

4.2 Ounces
Sometimes, when you've been sitting at your desk for hours, you need something to take your mind off work. The Toysmith Euler's Disk is the perfect desk toy to keep you amused in those quiet moments. It brings together a perfect mix of science and art and will dazzle anyone that looks at it. All you have to do is give the disk a quick spin and gravity takes care of the rest. It will steadily get faster and louder until it eventually comes to a stop.
Key Features:
3" diameter chrome-plated steel disk 
Gets louder and faster
Comes with multiple designs 
9" concave mirror base
Specification:
Brand

Toysmith

Model

60140000

Weight

1.16 Pounds
Dammit Doll – Classic Random Color
Stress balls are out of fashion. Nowadays, if you want to release your built-up tension on an inanimate object, it's got to be a Dammit Doll. This 12-inch doll is designed to take all the punishment you can muster, so you don't have to start beating on your coworkers. Plus, it brings a bit of color to your office desk. This might not be the most sophisticated desk toy, but we can guarantee that you and your colleagues will love it. Just grab it by the legs, smash the hell out of it, and don't forget to yell 'Dammit!' while you're doing it. 
Key Features:
12-inch tall 
Handmade 
High-quality, durable material 
Funny poem on the front
Specification:
Brand

Dammit Doll

Weight

1.58 Ounces
Fortune Products Inc. The Swinging Sticks Kinetic Energy Sculpture
If you want to spend a bit more money on an executive desk toy, why not go for The Swinging Sticks Kinetic Energy Sculpture? This amazing piece of technological art is the perfect way to bring some intrigue to your otherwise boring desk. The two metal bars swing around in a perpetual motion causing an amazing and hypnotic effect. You can watch this thing for hours and struggle to see a pattern in the way it moves. It also moves completely silently, so you won't even notice it's there. Plus, if that doesn't convince you, it was also featured in Iron Man 2 on Pepper Pott's desk – so you can show off to your friends about your piece of Hollywood memorabilia.
Key Features:
Swinging perpetual motion 
Made from aluminum 
Powered by four AA batteries 
Completely silent 
Featured in Iron Man 2
Specification:
Brand

Fortune Products Inc.

Weight

1.1 Pounds
DjuiinoStar Low-Temperature Stirling Engine
Here's one for all those budding engineers out there. No matter how technical your job is, sometimes it's a good idea to remind yourself of the basic principles. That's why we've included this amazing desktop Stirling engine. All you have to do is place it on top of a mug of hot water and the engine will start to turn the wheel. It might be simple but it's a great conversation starter. Everyone that sits down at your desk will have to ask about it. It's also amazing quality for the price. The materials and craftsmanship seem out of place on a desktop toy that's this affordable.
Key Features:
Place on a mug of hot water 
Made from metal and glass 
Safe for kids 
Risk-free service
Specification:
Brand

DjuiinoStar

Weight

8.8 Ounces
Leonardo da Vinci Catapult Kit
Leonardo da Vinci designed a lot of things in his life. From parachutes and helicopters to calculators and barrel-organs, he was way ahead of his time. The catapult was actually invented in Ancient Greek and Roman times, but Leonardo redesigned the catapult around 1485, years after they were being made. Leonardo da Vinci Catapult Kit is the perfect way to remind yourself of the spirit of design and invention. Plus, it's a fun way to fire stuff at your coworkers. All of the pieces come pre-cut but you have to assemble the thing yourself.
Key Features:
Pre-cut and ready to assemble
Fully-functioning catapult 
Glue included 
Easy-to-understand instructions
Specification:
Brand

Pathfinders

Weight

15.2 Ounces
Sign Up Now
GET THE VERY BEST OF GEARHUNGRY STRAIGHT TO YOUR INBOX