Best Hover Shoes In 2022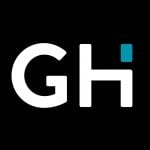 This product guide was written by GearHungry Staff
Last Updated
June 3, 2019
GearHungry Staff
GearHungry Staff posts are a compilation of work by various members of our editorial team. We update old articles regularly to provide you the most current information. You can learn more about our staff
here
.
GearHungry may earn a small commission from affiliate links in this article.
Learn more
Hover shoes are essentially battery powered roller skates with one large roller and a typically large, flat mounting platform for each foot on which a rider stands. They're a direct descendant of the hoverboard which was such an item a few years ago. But many consider them to be safer because you retain independent control of each foot, rather than having your feet glued together in an unnatural manner as they are on the hoverboard. Hover shoes run the gamut from sleek, fairly powerful models that feature LED lighting and can reach 12-13 mph, to stripped down models that have one powered "shoe" and one freewheeling shoe that is pulled along at around 6-8 mph. Below are the best hover shoes for 2019.
The Best Hover Shoe
Segway Drift W1 Hover Shoes
While Segway's plans to make cars obsolete never came to pass (much to the dismay of their original investors) they nonetheless retained several important patents related to self-balancing technology. After being sold to the Chinese company Ninebot in 2015 the new owners looked for ways to leverage those various patents and the Drift W1 is their most successful venture to date.
The Drift W1 is sleek and powerful with top speeds of 12 mph and a weight limit of 220 pounds. That puts these particular hover shoes squarely in the adult category. Each shoe weighs a fairly substantial 7.7 pounds and features a non-slip platform on which to stand. There's no way to strap yourself in, which is probably a good thing since doing so could make it difficult to control your fall in the event of a wipeout.
The Drift W1 features a 10 mm rubber bumper in front and back to protect the shoes and soften the blow in the event you run into something while operating them. They also feature IP54 waterproof protection. Which means they won't be negatively affected if you get caught in a light rain or you splash through a few puddles. Maybe most importantly they carry the UL 2272 certification which has been created for electric powered mobility devices and indicates they're safe. And after all the incidents that occurred with hoverboards that's good to have.
We found the learning curve on the Drift W1 to be not as steep as it is on some other hover shoes. We would however, recommend some good wrist and knee pad protections and perhaps a helmet when you're first learning how to use them. Because you're going to wind up on your butt quite a few times until you get the hang of it. The top speed of 12 mph may also be a bit optimistic, particularly if you weigh anywhere close to 200 pounds. 8-10 mph is more like it for big boys and girls.
All that said the Drift W1 can potentially provide lots of freewheeling fun and should hold up well over the long haul. Although the company is now the property of a large Chinese conglomerate the Segway division has been allowed a certain amount of autonomy and has kept their focus on quality and safety. Just keep in mind that they may be a bit too heavy and too fast for young kids. For more cool ride options, check out our guide to the best electric skateboards.
Key Features:
Up to 45 minutes on a full charge
Top speeds of up to 12 mph
3 custom LED lighting modes
Magnesium alloy frame
One or two foot capability
IP54 waterproof rating
Maximum load capacity 220 pounds
Specification:
Brand

Segway

Model

30.01.0000.60

Weight

15.5 Pounds
Razor Turbo Jetts Electric Heel Wheels
The final item on our list of best hover shoes are the Turbo Jett Electric Heel Wheels from Razor. Although they're a modestly sized company Razor may have the greatest brand recognition in the personal e-craft industry. Simply because so many people are familiar with their dozens of different electric scooters for kids and adults. But name recognition doesn't always translate to market share and that's particularly true in the relatively new niche of hover shoes, where Koowheel currently rules the sales roost.
That said there is another obvious reason why the Razor Turbo Jetts haven't exactly dominated hover shoe sales: they're ugly. Now that's not an indictment of their performance, which for the price is outstanding. But when people buy a product like this most of them want to look cool riding it. That's just not going to happen with the Turbo Jetts Heel Wheels. They have an awkward unbalanced look with only one shoe being motorized and there is no platform to speak of onto which you place your feet. Instead you slide your heel into a slot and secure it via a nylon strap with your forefoot protruding out the front unguarded.
But now that we've had our say about the look and feel of the Heel Wheels let's talk a bit about performance. Because, at the end of the day that's what really matters. And for the most part performance here is very good. Once you get used to them you can really zip along at a legit 10-11 mph. And while they're not as nimble as the other hover shoes on our list they're not exactly stuck in the mud either.
These are the lightest of our best hover shoes with the pair tipping the scale at just over 5.5 pounds. They're also by far the easiest ones to stop in. All you have to do is lower the front of the foot that is in the powered shoe. The motor is a modest 80 watts but is dependable, responsive and reasonably quiet. The maximum weight capacity is 176 pounds, although the adjustable heel slots will accommodate shoes up to adult size 12. Because only one shoe is motorized they're best when you use them with your feet in line with the powered foot out front. While it's not impossible to ride them with your feet side by side it can get tricky. Keep in mind too that the small hard wheels mean you're going to feel even small bumps in the pavement.
Finally, the battery recharges in about an hour and pops out of its slot in the back of the shoe for easy transport. Overall we found the Heel Wheels by Razor required less of a learning curve than most other hover shoes. They're also easier to transport and are among the most affordable hover shoes on the market. And if you are looking for more ride options for your children, check out our guide to the best stepper scooters.
Key Features:
80 watt electric motor
12 volt rechargeable lithium-ion battery
Fits up to adult size 12
Battery charger included
Up to 30 minutes of continuous use
Top speed of 10 mph
Secure hook and loop strap restraint system
Specification:
Brand

Razor

Model

25156199

Weight

5 Pounds
Jetson Motokicks Electric Self-Balancing Hover-Shoes
It doesn't matter which hover shoes you buy, there's a steep learning curve if you want to master them. Having said that, the Jetson Motokicks is probably the most intuitive hover shoes that aren't made in the Segway factory. If you're looking for a more affordable alternative to the Segway Drift W1 Hover Shoes, this is the product you should go for. After a couple of hours of practice, you should be able to fly around on these effortlessly. People will think you're roller skating until they take a close look. 
The powerful 250-watt hub motor can power the hover shoes to 7 mph, which doesn't sound like much but it feels super fast on these. It has a 29.4V / 1.9Ah Lithium-ion battery that lasts for up to three hours. That means you could travel over 20 miles at top speed.
It uses the same Active Balance Technology that's found in hoverboards, which offers a smooth and responsive ride. To balance and steer, you just need to lean forward or backward. This might not be the best pair of hover shoes on the market but you are guaranteed to bring you joy.
Key Features:
Active Balance Technology 
29.4V / 1.9Ah Lithium-ion battery 
250-watt motor 
Max speed – 7mph 
Estimated charge time – three hours 
Maximum weight limit – 220lbs
Specification:
Brand

Jetson

Model

Motokicks

Weight

6.6 Pounds
Hover Shoe Buying Guide
How We Chose Our Selection Of Hover Shoes
Reviews - While we always put our finger to the critical wind to see what is being said about this product or that in this case our product reviewers couldn't wait to step on board some hover shoes and see for themselves what all the fuss was about. We tested dozens of different models from a range of manufacturers, putting them through their paces over several days on as many different surfaces as we could find. We then weighed our conclusions against what was being said by customers and third party reviewers to see if perhaps we missed something during our assessment. If it seemed like we did then we went back and took a second look. Otherwise our conclusions are entirely our own.
Brand - It's not likely that you could find one person who could name you two hover shoe manufacturers. They're such a relatively new product and occupy such a specialized niche you're simply not going to find big recognizable Western brand names vying for position in the hover shoe marketplace (Segway no longer counts since it was bought in 2015 by the Chinese company Ninebot). Perhaps the closest you'll get to a dominant brand in the hover shoes industry is Koowheel, otherwise known as the Shenzhen Jomo Technology Company of Shenzhen, China.
Price - The price of hoverboard shoes tends to vary widely from around $60 to upwards of $400 for the Segway Drift. The difference in cost is usually reflected in the look and feel of the product, with the Drift being sleek and substantial feeling and downmarket entries like the Razor Turbo Jetts being fairly bare bones affairs that work just fine but aren't going to take home any design awards. That said, while we took note of the prices of various hover shoes on our list we did not exclude or include any based solely on price.
Features To Look For In Hover Shoes
Battery Power - Hover shoes use rechargeable lithium-ion batteries that recharge from spent to full in 2-4 hours, (depending on the battery) and provide from about 6 to maybe 12 miles of range under optimal conditions. After the numerous battery fires that plagued hoverboards and seemed to seal their market fate manufacturers of hover shoes have worked overtime to avoid a repeat performance. And by all accounts hover shoe batteries seem a step up in performance and reliability.
Grip - Of course once you are mounted on your trusty hover shoes you'll need to be reasonably certain that you're going to stay there. And that's where the grip of the platform comes in. Most hover shoes leave you to your own devices when riding. That is, you stand on the "shoe" and it's up to you to make sure you stay on it. This might seem like a cruel, 1950s way of dealing with potential spills but consider this: If you are not locked in you are better able to control yourself physically during a spill. Others however take a more proactive approach to keeping you on their hover shoes. The Electric Heel Wheels from Razor for instance, strap you in so there is no chance of you slipping off the platform while riding. The downside of this design is that you are strapped in. So even if you fall you the hover shoes remain powered up.
Speed - Hover shoes typically have a top speed of anywhere from 6 to 12 mph, depending on the model. Any faster than that would represent a significant risk to the user should they have an accident. For younger kids it is definitely recommended that you choose hover shoes that perform at the low end of the speed range. Though in truth, these are not really intended for young kids. But rather for adolescents and young adults.
Lights - Not everyone cares about having LED lights on their hoverboard shoes because, after all, few are the kids who are going to be riding these things outside after dark. Still, some colored LED lights look cool and owning and riding a pair of hover shoes is at least partially about looking cool. If ramping up the LED cool is important to you or your child try the Segway Drift or the Koowheel Electric Roller Skate hover shoes profiled above.
Range - Different hover shoes have different ranges. Some measure range in distance, with 6 to 12 miles being the range most fall into. Others express their range in run time and typically offer anywhere from 30 to 45 minutes of run time on a full charge. How far and for how long you ultimately go will depend in large part on how hard you run your hover shoes. Push them flat out from the start and you'll be lucky to get a half hour from them. In the case of the Razor Heel Wheels because they have a restraining strap you can lift the powered shoe off the ground and glide on the other foot as a way to increase the range of the shoes.
Waterproofing - The best hover shoes are designed to be used outdoors. Which means there's always a chance you'll get caught in the rain or encounter puddles or get sprayed by the neighbor's lawn sprinkler. So some level of waterproofing is certainly desirable. Most (not all) hover shoes feature either IP54 or IP65 waterproofing certification. This means they'll either stand up to incidental contact with water (IP54) or they'll be able to withstand a steady stream of water for up to 15 minutes (IP65).
Max Weight - The hover shoes on this list have a maximum carrying capacity ranging from 175 pounds to 280 pounds (+/-). This type of weight limit surprises many people who consider this a toy for kids or maybe adolescents. But in fact, most manufacturers have their sights set squarely on the adult recreational market and are counting on those who enjoy roller blades, skateboards and such to migrate to hover shoes.
Material - Hover shoes need to be well-built in order to withstand the forces generated by having a full-size adult riding them. As we say above most have a weight limit of anywhere from about 175 pounds to as much as 280 pounds. So the notion that hoverboard shoes need to be well-built should go without saying. Perhaps not surprisingly there are some discount hover shoes out there that seem like they're made of cardboard and held together with tape. When making our selections for the best hover shoes list we put a premium on build quality, since quality goes hand in hand with safety on a device like this. Each one of our final selections was put through its paces and tested on an array of different surfaces in different conditions. They feature impact resistant plastics, aluminum and in some cases, steel or magnesium components designed to withstand maximum stress.
Sign Up Now
GET THE VERY BEST OF GEARHUNGRY STRAIGHT TO YOUR INBOX