Best Paintball Masks In 2022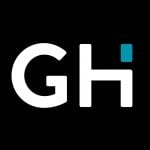 This product guide was written by GearHungry Staff
GearHungry Staff
GearHungry Staff posts are a compilation of work by various members of our editorial team. We update old articles regularly to provide you the most current information. You can learn more about our staff
here
.
GearHungry may earn a small commission from affiliate links in this article.
Learn more
The notion that to get the best paintball mask, one has to invest a lot of money into purchasing is false. The choice for the perfect paintball mask is mostly dependent on your specific needs and preferences. You may require a lightweight mask or something that offers you ultra-safety. There are even other mask models that allow you to breathe with ease without creating a fog that can distract your vision. If you are after the best paintball masks, the team here at Gearhungry have created a comprehensive list of all the perfect paintball masks currently being sold on the market. These masks are made from quality materials and promise to offer the best in function and durability for your next paintball session with family or friends. If you're searching for your next mask, be sure to keep scrolling!
The Best Paintball Mask
Dye Precision I4 Thermal Paintball Mask




Our best choice mask is the Dye Precision I4 Thermal Paintball Goggle. This paintball mask is a unit constructed with extra care and attention to ensure that all users experience maximum levels of comfort, no matter where or when they play. It features an antifog thermal lens, an anatomic fit, and function, as well as a compression, formed earpiece, making it a multifunctional unit. The Dye Precision unit has a lens changing system that is swift and simple to undertake. It also offers all users with a horizontal peripheral vision to make the game more exciting and accurate.
The I4 paintball goggle represents the Dye brands highest design achievement concerning goggle engineering. It is a product built by a team of seasoned personnel with a focus on visibility and durability, not forgetting beauty and style. It is exceptionally light in weight, and it comes with a face foam that dispels all moisture and sweat from your face in seconds. The technology backing this product makes it one of the best in modern times and one of the most innovative. Make sure you also check out our guide to the best snorkel masks.
Key Features:
Compression formed earpiece
Horizontal peripheral vision
Rapid lens change
Scream multi-directional venting
Specification:
Brand

Dye

Model

40090101

Weight

10.7 ounces
Virtue VIO Paintball Masks

Another brand we have come to love dearly is Virtue, and they have paintball masks that are recommended by several players of the game. They mention its high level of durability and also appreciate its use of cutting edge technology for vision improvement and comfort enhancement. This mask is both functional and stylish, with the form being streamlined and semi-flexible, with a reinforced type that has rigid color accents. The Virtue Mask offers high-end comfort for a low price. It features a lightweight structure with an increased level of acoustics and a replaceable multi-layer eye foam.
Some extra features associated with this product include its innovative and versatile design, 100% UV protection, fog resistance and the ability to change lenses swiftly. Enjoy the extra grip, and comfort offered by this unit whenever you take your paintball gun and go out to play. 
Key Features:
Fog resistant
100% UV protection
Innovative design
Rigid color accents
Specification:
Brand

Virtue Paintball

Weight

1.4 pounds
Virtue VIO Ascend Thermal Paintball Masks




Another paintball equipment made by a leading manufacturer is the Virtue VIO Ascend. An upgrade to its VIO predecessor, this is a product that offers design solutions to all the issues experienced before by paintball players around the globe. It is a unit that has a flexible yet rigid protection zone thanks to its efficient single-piece design, and its increased coverage. When it comes to visibility, the Ascend goggle offers maximum UV protection, a large peripheral view and optical clarity that comes second to none.
Our team of experts has fallen in love with this product for various reasons. One such right includes its affordability and its well-molded design that makes use of two unique materials. Additional features of this unit include an upgradeable strap, quick changing of lenses, a fog resistant thermal, and a replacement foam. 
Key Features:
Large peripheral view
Clear optical view
A thermal lens with 100% UV protection
Maximum airflow
Specification:
Brand

Virtue Paintball

Weight

1.2 pounds
JT Spectra Flex Thermal Paintball Mask

The JT Spectra Flex 8 paintball Goggles are exclusive products built with you in mind. With a stunning 260-degree field of vision offered to users, this mask comes with a dual fusion co-molding technology that develops an excellent venting system to keep you breathing at all points of your game. It covers your full head and comes with a removable visor for easy detaching. This mask is a member of a more prominent family and as such, possesses some of the significant features that tend to run through the models. Some of such similar features include soft ear protection, molded vents for maximum deflection and an increased venting to enhance your hearing. It is going to be your next best paintball mask and the only one you'll recommend to friends and family.
Key Features:
Spectra lens
Dual Fusion co-molding technology
Full head coverage
Includes removable visor
Specification:
Brand

JT

Model

23012

Weight

2.15 pounds

The next paintball mask reviewed in this article is the Dye i5 Paintball Goggle. This product is one of the most spectacular creations ever to be made and sold. It is a product that features electronic elements that provide it with a value as compared to its competition. With this mask, you enjoy maximum comfort, precise tension control and an unmatched safety made possible by the even distribution of force all around your head while you run around. The Dye i5 Paintball Goggles feature a patented blade angling, multi-directional venting, and an improved vent design that helps dissipate moisture quickly while dealing with the heat and communication between you and other players.
When compared to many other models on the market, the Dye i5 Paintball Goggles feature the most significant peripheral vision. It has a Dyetanium lens which performs its role by protecting your eyes against UV rays through its hard-coat dip. The combination of the goggle's robust and optically correct design keeps both eyes well protected while offering an excellent level of optical clarity. Don't forget to also check our guide to the best respirator masks.
Key Features:
Scratch resistant lens
Anti-fog lens
100% UV protection
Anti-reflective coating
Specification:
Brand

Dye

Model

40152501

Weight

12.6 ounces
VForce Profiler Thermal Paintball Goggle Mask




We take a look at another great brand that has several years of expertise to its name. It is the v-force brand, and they have created a paintball mask with a difference. It is the V-Force Profiler Goggle Mask for paintball. This product is a thermal mask manufactured to offer users with up to 270 degrees' peripheral vision at all times, no matter where they play. The maximum level of peripheral vision paired with its hard target design ensures that this unit possesses a relatively low profile that is loved by many across the globe. The v-force goggle mask is designed with a low profile for the target zone to be reduced.
This best paintball mask has several positive reviews from customers all over the world. They mention its lightness in weight, that aids in their unrestricted movement and its breathable face foam, which manufacturers have referred to as a fast-drying super soft foam meant to deliver on their promise of comfort. There's no other mask you'll love to try after having a feel of this beauty from V-Force.
Key Features:
Maximum peripheral vision
Hard target design
Featherweight comfort
Fast-drying Super soft dual density foam
Specification:
Brand

GI Sportz

Model

23179

Weight

1 pounds

The Base Paintball Goggles are the best paintball masks on the market, due to their level of affordability. These units come with a high-quality built-in visor that cuts out all glare no matter the kind of weather condition. The screen is also responsible for the protection of your lens to prevent the occurrence of visual distortion during your game sessions. Professionals with safety in mind design the Base Paintball mask; thus, it is a product that has met and exceeded all ASTM paintball safety standards, making it extremely safe to wear and use.
The Base paintball goggles have a tool-free modular system, and it features a goggle foam that protects your eye from any potential injury. We recommend this unit for everyone who needs optimum optical clarity, a functional fit, strength, and ultimate comfort. The Base paintball goggles offer no slip and have a well-contoured profile for total coverage. It is a unit that speaks volumes about a brand that has been in the manufacturing business for over two decades. Base is a company that focuses no only on beauty but also on breathability, fit and protection.
Key Features:
The perfect combination of breathability, and protection
Exceeds all ASTM Paintball safety standards.
Wide angle mask
Contoured profile
Empire E-Flex Paintball Goggle System



Empire is a household brand in the paintball equipment industry. They are known by countless customers across the globe and are trusted by many to provide the best equipment that can withstand constant pressures and regular usage. The Empire brand has introduced the Empire E-Flex Paintball Goggle System, their best paintball masks on the market and one of the most durable units you'll ever come across. This is a mask that acts as much more than a cover. It is an entire goggle system. The E-Flex mask is an imported unit made to be as lightweight as possible. It features materials that enhance breathability and also has the best vent system for easy and swift lens exchange.
The face portion of this mask is made from a super comfortable and hypo-allergenic face foam material that makes it extremely convenient for all users. You can wear this unit without any visibility issues, thanks to its antifog transparent lens system. This is a system that offers a zero optical distortion at all times, even after regular use of your mask.
Key Features:
Vents system
Thermal, anti fog clear lens
Ultra soft and flexible face skirt
Hypoallergenic super-comfortable ProFlex face foam
Specification:
Brand

Empire Paintball

Model

21630

Weight

3 pounds
Empire EVS Paintball Mask/Thermal Goggles

Our team of paintball enthusiasts has recommended the Empire EVS Paintball Mask for players who want to make use of a designed pair of thermal goggles for their paintball activities. These paintball masks feature a tool-free lens replacement and also come with a scratch resistant and anti-reflective lens that ensures that 100% of all harmful radiation is blocked. They offer a 270-degree field of vision to users thanks to their spherical shape and also possesses an ASTM approval to provide maximum eye protection. The Empire EVS mask is exceptionally comfortable on the face and fits perfectly without feeling too tight.
This is a particular unit manufactured for the everyday player. It considers all the essential factors that ensure that each game you play is more enjoyable than the last. It features a non-slip fit comfortable 'soft ear' coverage that enhances your hearing and also provides you with maximum comfort at all times. Our team recommends this anti-reflective and scratch-resistant unit for everyone interested in the beautiful game of paintball. It is very durable and flexible enough to wear with ease.
Key Features:
Quick tool-free lens replacement
Distortion free spherical lens
ASTM approved mask
Scratch-resistant glass
Specification:
Brand

Empire

Weight

2.09 pounds
V-Force Grill Paintball Mask/Goggles

The V-Force Grill Paintball Mask is our final product but one of the most purchased products around the world. These masks are made using only the finest, cutting edge lenses that are manufactured to have anti-scratch and thermo cured antifog properties to offer you an obstruction free playing time. They also come with an unbeatable distortion-free optics that make it stand out significantly from other competing brands on the market. It is designed with an aggressive low profile and sleek spherical lenses. The shape of the lens is inspired by regular sunglasses, and this provides all users with an unrestricted peripheral vision.
The V-Force paintball masks have a maximized bounce factor that is made possible via its center face soft rubber area. It also exhibits a maximum bounce, due to its full-flex pro grill feature included by professionals during the manufacturing process. Experience the new intense look of pure attitude by getting this mask for yourself, friends or family. Some additional features of the V-Force Grill Paintball include the interchangeable nature of the lens, a quick-change strap and its ability to adapt to any light condition with ease. With the V-Force mask, you experience the best level of stability which in turn ensures that you enjoy a faster game.
Key Features:
Anti Fog and anti-scratch lenses
Sleek spherical lenses, with an aggressive low-profile.
Hard target design for an Ultra-low profile
Maximum bounce
Specification:
Brand

GI Sportz

Model

23174

Weight

1 pounds
Paintball Mask Buying Guide & FAQ
Things To Consider When Buying Paintball Masks
Reviews - When searching for a paintball mask to complement your face and also to provide you with all the comfort you deserve, you must make good use of existing user feedback. Customer reviews are an easy way to know if a product is excellent or not. They provide you with all the pros and cons of an item after regular use while some customers offer maintenance tips and tricks that can help you extend the durability of your unit. Always make sure you check our internet review platforms for paintball masks to know whether a specific brand is ideal for you or not.

Brand - The brand or company from which you make your purchase must be trustworthy and must be known to produce quality. We recommend that potential buyers opt for well-known brands which have established themselves as leading manufacturers in the industry. There are however several newer brands that also produce a quality product, and these brands have been included in our list to offer readers with many choices.
Price - The price of a paintball mask is essential to your purchase. Be sure to opt for models that are within your financial means. We recommend that you contrast and compare the functions and specification of several quality masks and choose one that offers you great value for money. It is very imperative that you pay for a product and not just its brand.
Paintball Mask Features
When picking out the ideal paintball mask for yourself, some considerations need to be made to ensure that you experience all the comfort you deserve. These considerations have been listed below, and they comprise fog resistance, the mask profile, and sturdiness, amongst others.
Scratch Resistance - If you seek longevity of your paintball mask, it is best to opt for a scratch resistant cover. These are masks that can withstand constant contact with other hard surfaces without being defaced. They are the best investment one can make even though, they may be high priced.
Sturdiness - Sturdiness refers to the ability of your mask to withstand the force that comes with the impact of a paintball. When a paintball strikes at high speed, there is a risk of your cover getting damaged. It is imperative thus that you opt for a model made from durable materials that will prevent any form of damage.

Fog Resistant - With the changing seasons, there is one major thing that disturbs the manner of play in paintball; fog. Fog tends to disrupt your play and distort your vision, making the game less exciting that its meant to be.
Mask Profile - You can have either a large or small mask profile, depending on the type of game you prefer to partake in. Generally, speedball makes use of a lower mask profile whereas other kinds of games don't have specific preferences.
Sign Up Now
GET THE VERY BEST OF GEARHUNGRY STRAIGHT TO YOUR INBOX