Best Glow In The Dark Paints In 2022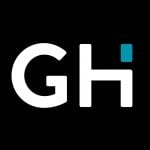 This product guide was written by GearHungry Staff
Last Updated
October 1, 2018
GearHungry Staff
GearHungry Staff posts are a compilation of work by various members of our editorial team. We update old articles regularly to provide you the most current information. You can learn more about our staff
here
.
GearHungry may earn a small commission from affiliate links in this article.
Learn more
Glow in the dark parties are currently the trend for both young and old and with some luminous paint at hand, setting up the décor for your night of entertainment will be so much easier and tons of fun as you splurge on bringing out your creative side! Get ready to impress your mates with one (or all!) of these quality paint brands which will provide you with the creative tool that you need to light up the night with innovative designs and a touch of magic.
With glow in the dark wall paint you can create murals or add signage to dark and gloomy hallways, use your neon acrylics to spookify your home for Halloween or accessorise and upcycle an old outfit with fabric paint that illuminates your nightlife – whatever has brought you to this page and no matter what your artistic intentions are, we have listed the best glow in the dark paints on the market – for your convenience – of course!
The Best Glow In The Dark Paint
UV Neon Face & Body Glow In The Dark Paint Kit
Non-toxic and 100% safe for use on skin, this UV Neon Face & Body set of 7 vibrant neon fluorescent colours is perfect for dress-up parties, photo shoots or to add a touch of luminescent colour to a night of clubbing. Free from nasty chemicals and intoxicating fumes, each colour is applied with a gentle stroke and once it has done its job, simply wash it off with a soft cloth and warm water. To add to the convenience, this brightly-coloured body paint also dries up super-fast, which helps to prevent smudging as you carry on with your day. The colours include pink, red, orange, yellow, green, blue and white and come tightly sealed in 0.75 individual bottles.
Ideal for face painting activities, this set is not only for adults but would be a hit at a kid's party too! When we look at this radiating set of phosphorescent paint then sleepovers, midnight adventures and trick or treating comes to mind – in actual fact, however, the sky's the limit when it comes to ideas for the use of this nifty craft set.
Key Features:
Premium quality fluorescent paints
7 vibrant colours
Certified non-toxic
Contains no nasty fumes
Makes a perfect gift
Specification:
Brand

Midnight Glo

Weight

8 ounces
Aurora Bright Green Glow In The Dark Paint
Aurora Glow in the Dark Paint by SpaceBeams is a non-toxic water-based paint. The fluorescent glow of the tinted mixture that sits nestled in its little tub is enough to entice anyone to make the purchase and inspires an eagerness to get messy and creative with the contents! The bright green colour is all the rage but what's really impressive about this product is its ability to glow all night long, with just a 10 second light charge!
Perfectly suitable for use by older kids, young and old can paint their way through a variety of surfaces, materials and fabrics and create innovative pieces of art that look good during the day but magnificent at night! For best results, common to all glow in the dark paints, it is best to apply the Aurora bright green paste thickly onto its surface and the colour radiates even more when brushed onto white backgrounds. And, there's more! Purchase this tiny tub and receive a lifetime of access to exclusive and free stencils! Indulge yourself a little and add a touch of light to your life!
Key Features:
0.68 fl. oz. water-based paint
A vivid bright green fluorescent colour
Suitable for indoor and outdoor use
Glows all night after exposure to UV light
Non-toxic and non-flammable
Specification:
Brand

SpaceBeams

Model

SBAURORA01

Weight

1.44 ounces
Set Of 10 Neon Rave Glow In The Dark Paint
While these are not exactly "the real deal" authentic glow in the dark paints, the neon colours certainly do make a statement during the day and come night time, they brighten up beautifully with the help of a UV blacklight. The Neon Rave Set is perfect for those who enjoy clubbing, bringing the dull to life or simply to make a statement with a brush of colourful "pop". These are acrylic water-based paints and come in tiny tubs full of glee which will appeal to young and old alike. With a super smooth application, this quality creative paint set is perfect for wall-décor, Halloween paraphernalia or to simply brighten up a page with images that jump right out at you. And, while the paints are not intended for body use, they are safe enough to be applied lightly onto skin.
Each set comes with ten striking colours, so there is no limit to the creativity that can transpire when one gets their hands on these fluorescent tubs filled to the brim with fun! Perfect for both indoor and outdoor use, the paint hardens smoothly and is long-lasting. this instance, you might, in fact, take pleasure from watching the paint dry! Note: wash paint before it dries if you wish to remove it from a surface. 
Key Features:
Each pot contains 5oz of paint
Fluoresce brightly under Black Light UV
Dries to a hard, durable glossy finish
Acrylic water-based paints
Semi translucent
Specification:
Brand

GloMania

Model

3405108

Weight

9.3 ounces
Glo-Away Washable Acrylic Glow In The Dark Paint
Let the kids loose with Plaid Enterprise's Glo-Away washable paints! Perfect for parties and sleepovers, kids (and adults) can get as creative and messy as they like with this tub of versatile paint that glows until you wash it off! Suitable for use on fabric, wood, glass, plastic and ceramics – there is no limit to the creative ideas that this luminescent substance can be used for. Reassuringly safe to use, this certified non-toxic product has been made from high-quality ingredients and can be applied as a paint, glue, sealant or a simple finishing touch. Tip: Glo-Away Washable Acrylic Paint is ideal for use on Halloween pumpkins and will add an eerie touch to your Jack-O-Lantern masterpiece.
If you are looking for an authentic glowing substance that can be used for a variety of projects and don't expect to the paint to remain permanent, then this washable acrylic is a highly recommended product. While it can be suitably used as outdoor glow in the dark paint, please remember that come rain, it will wash away!
Key Features:
Easily washes off with soap and water
Includes non-toxic ingredients
Can be used as a glue or sealant
Perfect for crafting activities
Flexible and versatile
Specification:
Brand

Plaid Enterprises Inc.
Lukas Cryl Studio's High Pigment Concentration Glow In The Dark Paint
This studio-quality acrylic paint is perfect for large-scale professional use but at the same time, it is also affordable enough for casual home projects. A quality paint that has a pleasant consistency and excellent color saturation, the Lukas Cry paint is nothing less than a paint that dries well and lasts long. This is a durable paint that works well on all surfaces including paper and canvas to board and plastics – and if need be, it is safe to use lightly on skin too! If you are looking for a thinner consistency for more detailed artwork, you can mix a little water with the paint and it will still dry smoothly without cracking or crumbling.
Conveniently stored in a 125 ml tube, the luminescent paint will retain its liquid state for months if not years if the tube remains slightly sealed and is stored in a cool place. The paint dries to an elastic, non-shrinking or cracking film and can be used for a variety of innovative projects.  Brighten up stages, create quirky photo shoots or simply use this tube of radiating colour to accentuate your costume come Halloween – quality and a perfect finish are assured!
Key Features:
Durable 125 ml tube of acrylic paint
Excellent colour saturation and consistency
Clean with soap and water before drying
Exceptional coverage and colour permanence
A medium viscosity texture
Specification:
Brand

Lukas Cry Studio

Model

4607

Weight

12.3 ounces
Arteza Kids Tempera Glow In The Dark Paint Set With Glitter
Turn boredom into utter flamboyance with this massive glowing Arteza Kids Tempera neon set that comes with an assortment of fluorescent paints and glitter glues. A perfect gift for kid aged 4 and up, these paints are ACMI-certified and are made from quality ingredients. While only one of the bottles is actual glow in the dark paint, the remaining colours are bright and luminescent enough to brighten up projects and give a subtle shine when dark. Kids can go crazy with these Tempera paints and even indulge in some creative messy play – simply pop the kids in the bath and the clothes in the wash and everything (and everyone) will be cleaned up in no time!
Use the metallic colours to touch up some old toys or to rustle up a few good old home-made Christmas decorations – add subtle hints of glitter and you'll have a tree that sparkles with creativity come the festive season! This bulk set of paints are ideal for school stock rooms and can be used for a variety of art projects, classroom murals or even to squish in between hands for some crazy colourful messy and sensory play!
Key Features:
24 Individual easy squeeze tubes
Includes neon, metallic and glitter colours
Paints are machine washable
Adhere to strict quality standards
Perfect for schools or large art activities
Specification:
Brand

Arteza

Weight

4.18 pounds
Martha Stewart Glow-In-The-Dark Paint
You can never go wrong with a Martha Stewart product and this Glow in the Dark Paint has been made from the highest quality ingredients that are not only formulated to use on all surfaces but also add a premium touch to the project you are working on. Once you have made your purchase you will not want to put your brushes down as you try and think of what else you can add a luminescent touch too!
With this innovative green and neon-coloured paint, the ideas are endless. You could create a glow in the dark galaxy, add way-finding elements to dark hallways or add features to bring a garden to life during the night. And when your painted surfaces start to lose their "pop", simply recharge the paint by exposing it to a strong UV light.
Key Features:
Non-toxic water-based paint
Patented premium acrylic
Proper yellow glow in the dark paint
Recharge by exposing to light
Long lasting and quality paint
Specification:
Brand

Martha Stewart Crafts by Plaid Craft
Sign Up Now
GET THE VERY BEST OF GEARHUNGRY STRAIGHT TO YOUR INBOX