Last updated:
27 Aug 2020
12 Best Inflatable Kayaks (Review) In 2021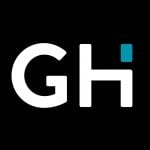 This product guide was written by GearHungry Staff
Published
August 25, 2020
In our humble opinion, inflatable kayaks don't receive the attention they deserve. Some of the best inflatable kayaks incorporate modern technology into their designs, giving hardshell options a run for their money. And while they may not cut through white water with the dexterity of a hardshell, their portability, ease of use, versatility, and affordability set them apart from other watercraft.
No longer will your watery adventures depend on a costly roof rack; a little cargo room is all that these packable vessels require.
In this guide, we've outlined some of the best inflatable kayaks on the market. So dive in and get carried away by these remarkable little yaks.
The Best Inflatable Kayak
Inflatable Kayak Buying Guide & FAQ
Features to Look for in Inflatable Kayaks
Materials – An inflatable kayak should have the right stuff to prevent punctures and tears. The quality of materials used in their construction can vary greatly, so be vigilant when choosing your yak. The baseline objective should be to find one that's strong enough to keep abrasions and leaks at bay, yet svelt enough to manage with ease.
Variability – Some inflatable kayaks boast speed. Others offer superior stability, excellent for fishing, long trips, canoeing, and playing in the surf. You want a kayak that can accommodate your objectives on the water.
Portability – While all inflatable kayaks are portable, some are more portable than others. Look for a kayak that you can carry on your own, is easy to fold, fits in the trunk of your car comfortably, and takes up minimal storage space.
Durability – There's no overstating the significance of durability when searching for an inflatable kayak. The perfect inflatable kayak should be sturdy enough to withstand colliding with and scraping against rocks and other abrasive objects.
Ease of Setup – You don't want to spend hours setting up your kayak. A kayak that is easy to inflate and deflate would save you time and get you on the water in short order.
Inflatable Kayak FAQ
Q: Are inflatable kayaks durable?
A: Inflatable kayaks come with special modifications to ensure durability. Some of them have welded aluminum and PVC materials in their sterns and bows, which give them some protection from rough surfaces.
Q: Are they stable and safe?
A: Inflatable kayaks are safe and more stable than hardshell yaks. The kayaks in our list feature reinforced PVC materials that are puncture-resistant and long-lasting.
Q: Are inflatable kayaks good for fishing?
A: It depends on the model of kayak, but there are plenty of options that are quite suitable for fishing. While they can't offer swivel seats, trolling motor mounts, or other angler-specific attributes, they are an affordable and convenient alternative to expensive fishing boats.
Q: How long do inflatable kayaks last?
A: There's no generic answer to this. Inflatable kayaks come with varying levels of durability, although, with proper use, the average kayak should last for years.
Sources:
Can You Fish In An Inflatable Kayak? —  Paddling Away
The best!
Gear, gadgets & stuff for men
Straight to your inbox