Best Inflatable Kayaks In 2022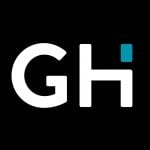 This product guide was written by GearHungry Staff
Last Updated
August 25, 2020
GearHungry Staff
GearHungry Staff posts are a compilation of work by various members of our editorial team. We update old articles regularly to provide you the most current information. You can learn more about our staff
here
.
GearHungry may earn a small commission from affiliate links in this article.
Learn more
In our humble opinion, inflatable kayaks don't receive the attention they deserve. Some of the best inflatable kayaks incorporate modern technology into their designs, giving hardshell options a run for their money. And while they may not cut through white water with the dexterity of a hardshell, their portability, ease of use, versatility, and affordability set them apart from other watercraft.
No longer will your watery adventures depend on a costly roof rack; a little cargo room is all that these packable vessels require.
In this guide, we've outlined some of the best inflatable kayaks on the market. So dive in and get carried away by these remarkable little yaks.
The Best Inflatable Kayak
Intex Explorer K2 Inflatable Kayak

The Intex Explorer K2 is a two-person inflatable kayak. It has a design that prioritizes comfort and security without compromising on control and maneuverability. The Explorer features a heavy-duty, puncture-resistant vinyl material. The kayak also includes an inflatable I-beam floor that improves stability on the water. With three separate air chambers, one minor puncture isn't going to sink you. It holds two people, provides optimal control, and is very comfortable.
Another notable feature of this kayak is the adjustable seat. The seats can accommodate anyone, although people with long legs might find this boat a little cramped. 
The kayak features a bright yellow color for maximum visibility even at night. While Intex has complemented the product's strength, customers on Amazon torched it for allegedly weak, non-sturdy construction, so be careful when loading it up. The product is also on the heftier side and won't be the easiest to transport. For people who love to travel light, this might pose a challenge. The K2 weighs 30.60 pounds, with a maximum load capacity of up to 440 pounds.
If you want a larger vessel, here are some quality inflatable boats you might also like.
Key Features:
Two-person design
Inflatable I-beam floor
Vinyl material
Specification:
Brand

Intex

Model

68307EP

Weight

35 pounds
Holds up to 400 lbs
Puncture-resistant material
Easy inflation and deflation
Hefty build
Warranty doesn't cover air pump
Intex Challenger Inflatable Kayak Series




The Intex Challenger Kayak Series is the right choice for Intex fans who would prefer to kayak solo. Unlike the Intex Explorer K2 Kayak, this kayak accommodates just one person. This kayak is incredibly agile on water. Durability is another unique selling point for this boat. Besides the regular puncture-resistant vinyl, Intex also incorporated a sturdy, welded aluminum material into its build.
This kayak comes with two air chambers and the inflatable I-beam floor to provide optimal water stability. Its 220-pound weight capacity is smaller than the Explorer K2, but it makes up for this reduction with a more compact build. It weighs 23.9 pounds, so it's a little easier to carry around as well.
Key Features:
Accommodates one person
I-beam floor
Cargo net
Specification:
Brand

Intex

Model

68306EP

Weight

25 pounds
Decent storage capacity 
Nimble operation
Lightweight
Holds less weight than some larger boats
Intex Excursion Pro Inflatable Kayak

The Intex Excursion Pro takes us back to two-person kayaks. Instead of using the usual vinyl, Intex opts for a laminate PVC material with a polyester core for the Excursion Pro. This change results in a heavier boat, with the kayak clocking 39.01 pounds. However, it's much more durable than the other two and has a load-bearing capacity of 400 pounds.
Other exciting features make the Excursion an attractive option. For instance, it comes with two removable skews that improve paddling, depending on the water's depth. For anglers, the Excursion Pro comes with adjustable mounting brackets that can accommodate the likes of fishing rod holders and GPS systems.
The bow and stern include dedicated storage spaces, while stainless steel D-rings help you secure your gear and dry bags in the kayak. However, customers have pointed out that these storage spaces hold minimal accessories. So, if you have long fishing rods or some other heavy gear, you might find it hard to bring them along. Customers have also criticized the valve interface for its limitations. As they explained, the valve only accommodates the pump that came with the set. So, if you lose your pump, it becomes rather difficult to inflate the kayak.
Key Features:
PVC material
Two removable skews
High-pressure, spring-loaded valves
Specification:
Brand

Intex

Model

68309EP

Weight

43.6 pounds
Sturdy build
Versatile paddling
Optimal weight capacity
Limited valve interface
Small storage space
Sevylor Coleman Colorado 2-Person Fishing Inflatable Kayak

Next on our list of the best inflatable kayaks is the Coleman Colorado Kayak from Sevylor – a product that looks like gear out of a Navy training camp. Buoyancy is Coleman's primary selling point. Sevylor threw in several features to keep you afloat, including a rugged, 18-gauge PVC material, a 1000D tarpaulin bottom, and an 840D nylon cover. 
This two-person kayak comes with an Airtight System designed to prevent leaks. In cases where you run into underwater rocks, the raft includes multiple air chambers to keep you afloat long enough till help arrives.
The Coleman Colorado weighs a hefty 40.5 pounds, which could present storage and transportation issues for some families. On the other hand, the kayak comes with Berkley Quick Set Rod Holders and trolling motor fittings. The motor fittings are stacked into the kayak for quiet operation through the water without alerting the fishes. This two-person inflatable kayak has the famous Boston Valve, which speeds up the inflation process. Lastly, mesh storage pockets will help you store a few accessories as you kayak along the river.
Key Features:
18-gauge PVC construction
1000D tarpaulin bottom
Airtight System
Specification:
Brand

Sevylor

Model

2000014133
Sturdy construction
Multiple leak-protection features
Accessories for easier fishing
Heavy kayak
Minuscule storage space
Sevylor Quikpak K1 1-Person Inflatable Kayak




Sevylor makes a second entry on our list with the Quikpak Kayak. This single-person kayak effortlessly glides over the water. The entire boat fits into an easy-to-carry backpack, making it easy to store and transport. Using a double-lock valve system, you can set it up in less than five minutes. Sevylor has put some thought into the paddler's comfort. The Quikpak comes with a backrest on the seat and a multi-position footrest.
This raft also features a 21-gauge PVC material, a tarpaulin bottom, and multiple air chambers to protect you from punctures. The Quikpak is only suitable for still and calm lakes.
If you want to try some other exciting water sports, here are some awesome wake surf boards you might also like.
Key Features:
Easy-to-carry backpack
Double-lock valves
Multi-position footrest
Specification:
Brand

Sevylor

Model

2000014137

Weight

18 pounds
Convenient to work with
Easy and quick setup
Optimal storage

There's a lot to unpack about the CO-Z Inflatable Kayak. You can use it as a fishing kayak, a raft, or even a lifeboat. Unlike most products on our list, this kayak features a full, square-like frame that conveniently sits two fishermen side-by-side. Kayakers will find the aluminum floorboard and seat convenient for increased stability and comfort.
You can mount a motor on the reinforced transom board. The board accommodates motors with a maximum power output of three horsepower. Once it's motorized, the CO-Z can achieve speeds up to 37 miles-per-hour with ease. Water-resistance is another area where this touring kayak shines thanks to its sturdy 1000 Denier PVC fabric. The floorboard of the kayak is aluminum. While this material improves comfort and stability, it also gets hot on sunny days. 
Key Features:
V-shaped hull
Aluminum floorboard
PVC military-grade fabric
Specification:
Brand

CO-Z

Weight

54.6 pounds
Large load capacity
Abrasion and wear-resistant
Ample storage space
Very heavy
Aluminum floorboards can get hot
ADVANCED ELEMENTS Ultralite Inflatable Kayak

The Ultralite Inflatable Kayak from ADVANCED ELEMENTS is a simple and elegant boat. This one-person kayak weighs just 17 pounds, which is a lot lighter than any kayak we've reviewed in our guide so far. The compact structure also means you won't need a roof rack to transport the kayak. This kayak can easily fit into your trunk. Despite its light frame, the Ultralite Inflatable Kayak still manages to have some durability. ADVANCED ELEMENTS incorporated three layers of material to ensure optimal puncture-resistance. Aluminum ribs help define the bow and stern for optimal movement on the water.
Fair warning, the compact design makes for minimal storage space onboard, and relatively little leg-room.
If you are up for something a bit more challenging, make sure to check out our reviews of the top kneeboards.
Key Features:
Aluminum ribs in bow and stern
One-person capacity
Weighs 17 pounds
Specification:
Brand

ADVANCED ELEMENTS

Model

AE3022-G

Weight

17.5 pounds
Very light
Easy to transport
Puncture-resistant
Minimal storage space
Insufficient comfort
Aquaglide McKenzie 105 Inflatable Kayak




The McKenzie 105 focuses on preventing water entry, and minimizing damage when it happens. This inflatable kayak comes with a Duratex material that prevents water from getting in. Aquaglide also threw in EvoBeam technology and four mesh layers to help improve water evacuation. The Aquaglide McKenzie 105 Inflatable Kayak holds as much as 300 pounds in weight. The velcro seat is quite comfortable. It features a rest mechanism to relieve back pain should it occur.
Another delightful break from the norm is the Halkey-Roberts type valve, which Aquaglide has claimed will be super-easy to inflate and deflate when the time comes. This boat is attractive, custom-made for water sports, and suitable for rapid waters and touring.
You'll have to purchase the paddles and pump separately, which may be a deal-breaker for some. For a one-person unit, it also seems a bit pricey.
Key Features:
EvoBeam technology
Duratex material
Halkey-Roberts type valve
Specification:
Brand

AQUAGLIDE

Model

20222

Weight

36.9 pounds
Sufficient weight capacity
Comfortable Velcro seat
Mesh layers improve water evacuation
Unbran 10ft Inflatable Boat Series Kayak

Unurban has come up with the Boat Series Kayak for avid water lovers. It's large, durable, and can withstand rapids and rough waves. Despite only weighing 17 pounds, the Unbran 10ft Inflatable Boat Series Kayak holds up to 700 pounds in weight. What's more? This dinghy can seat about four people. The valve system makes it quick and straightforward to set up and to deflate. The kayak comes with three-layer PVC material that's resistant to sunshine, corrosion, and aging. A 1100D PVC fabric and three independent air tubes provide safety, while thermal bonding seams ensures optimal air retention. Make sure to wear a reliable
life jacket
, of course.
Key Features:
3x layer PVC material
700 pounds weight capacity
1100D PVC fabric
Resistant to aging, water, and sunshine
Accommodates up to four people
Easy storage
No accessories for fishing

The NoxwB Inflatable Kayak is every kayaker's dream. If you need an inflatable boat to move across lakes, bays, or moving rivers, this kayak should do the trick. This two-person kayak boasts enough space for a third. The total weight capacity is 440 pounds. The kayak's design is functional, and NoxwB seems to have prioritized safety and convenience with this build. 
Thanks to a two-way valve, you can control the flow of air. The valve also includes an air security flap that prevents air leakage as soon as you detach the pump. With this system, you can inflate the kayak and set it up in a couple of minutes.
Key Features:
440 pounds weight capacity
Two-person inflatable kayak
PVC material
Specification:
Brand

NoxwB

Weight

9.5 pounds
Easy to set up
Ample storage space
Comfortable seating
DAmeng 8ft Inflatable Touring Kayak
Our penultimate product is the DAmeng 8ft Inflatable Touring Kayak, a fun raft that takes care of your most basic kayaking needs. What makes this kayak unique is its operating mechanism. This unit comes with rowing, sailing, and motor-mount compatibility similar to the CO-Z mentioned above. The Touring Kayak also has three independent tubes, each made of 1100D PVC fabric for optimal safety. Thermal bonding seams ensure superior air retention, and a foldable design makes for secure storage.
Besides that, the Touring is pretty standard and made from a three-layer PVC material, resistant to sun damage and corrosion.
The inflatable raft holds three adults comfortably and has a load-bearing capacity of 700 pounds. The package includes two rowing paddles, an air pump, one boat rope, a repair pack, and a waterproof bag for storage.
If only the kayak came with an easy-to-carry bag.
If you're looking for a real adrenaline rush, don't miss to try any of these fantastic stand-up paddleboards.
Key Features:
Thermal bonding seams
3x durable PVC material
700 pound load capacity
Specification:
Brand

DAmeng

Weight

14.5 pounds
Lightweight
Foldable design improves storage
Support for motor and sailing
Only two paddles
No cushion for the third person
Ordes 3-Person Inflatable Kayak

Last on our list of the best inflatable kayaks is the Ordes 3-Person Kayak, a high-quality, sturdy kayak that is easy to set up and use. This kayak is available in Standard and Deluxe options. The Standard Edition comes with a PVC paddle, while the Deluxe boasts aluminum alloy paddles. Besides these two factors and a few fishing accessories, both options are similar.
This rubber boat comes with a super tough PVC and polymer material that's thickened and resistant to both wear and water. Ordes threw in some welded materials for improved durability and agile operation. Five Boston valves speed up inflation and deflation, and three air chambers protect you from punctures.
Despite being marketed as a three-person kayak, we feel the load-bearing capacity of 507 pounds could be higher. According to the manufacturer, this raft can only accommodate two adults and a child.
Key Features:
Three air chambers
Five Boston valves
PVC and polymer material
Accommodates three people
Very lightweight
Aesthetically pleasing
Inflatable Kayak Buying Guide & FAQ
Features to Look for in Inflatable Kayaks
Materials – An inflatable kayak should have the right stuff to prevent punctures and tears. The quality of materials used in their construction can vary greatly, so be vigilant when choosing your yak. The baseline objective should be to find one that's strong enough to keep abrasions and leaks at bay, yet svelt enough to manage with ease.
Variability – Some inflatable kayaks boast speed. Others offer superior stability, excellent for fishing, long trips, canoeing, and playing in the surf. You want a kayak that can accommodate your objectives on the water.
Portability – While all inflatable kayaks are portable, some are more portable than others. Look for a kayak that you can carry on your own, is easy to fold, fits in the trunk of your car comfortably, and takes up minimal storage space.
Durability – There's no overstating the significance of durability when searching for an inflatable kayak. The perfect inflatable kayak should be sturdy enough to withstand colliding with and scraping against rocks and other abrasive objects.
Ease of Setup – You don't want to spend hours setting up your kayak. A kayak that is easy to inflate and deflate would save you time and get you on the water in short order.
Inflatable Kayak FAQ
Q: Are inflatable kayaks durable?
A: Inflatable kayaks come with special modifications to ensure durability. Some of them have welded aluminum and PVC materials in their sterns and bows, which give them some protection from rough surfaces.
Q: Are they stable and safe?
A: Inflatable kayaks are safe and more stable than hardshell yaks. The kayaks in our list feature reinforced PVC materials that are puncture-resistant and long-lasting.
Q: Are inflatable kayaks good for fishing?
A: It depends on the model of kayak, but there are plenty of options that are quite suitable for fishing. While they can't offer swivel seats, trolling motor mounts, or other angler-specific attributes, they are an affordable and convenient alternative to expensive fishing boats.
Q: How long do inflatable kayaks last?
A: There's no generic answer to this. Inflatable kayaks come with varying levels of durability, although, with proper use, the average kayak should last for years.
Sources:
Can You Fish In An Inflatable Kayak? —  Paddling Away
Sign Up Now
GET THE VERY BEST OF GEARHUNGRY STRAIGHT TO YOUR INBOX