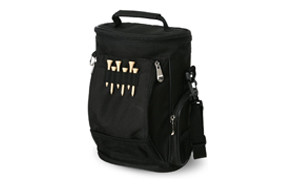 Intech USA Golf Cooler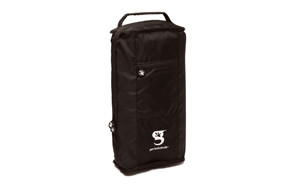 Geckobrands 9-Can Hideaway Golf Cooler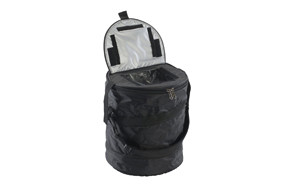 Callaway Golf Cart Cooler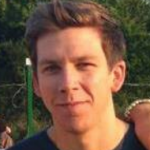 If you've always wanted to enjoy a fresh, ice cold beer out on the golf course, you've been met with the same problem as the rest of us—there's no way to get a cold drink out that far. There are Igloo and YETI coolers, but those are far too clunky. Your caddy is already stuck with your clubs, and those carts aren't made like Abrams tanks. The solution is in the ever-portable, lightweight and reactive golf cooler bag. You can even place these by your feet while driving without an issue. If you're going out on the course and you don't want to do it sober (we get it; your father-in-law can be rude sometimes), you'll need a golf cooler buddy. We've got you covered.
The Best Golf Cooler
Golf Coolers Buyers Guide and FAQs
Everyone wants to enjoy a cold one out on the course of any golf destination you visit. You're handling your stress-free activity by adding a bit of liquid courage. If you ask us, that's the perfect Sunday afternoon. When you're going to hit the course and enjoy your time, you need the optimum atmosphere. Half the time, that means a nice cold one.

Golf Coolers FAQs
Q: Can I Drive A Golf Cart If I Have My Cooler With Me?
A: To save you all the worry of looking this up separately—no, you can't. You're still operating a motor vehicle. If you have your cooler with you, one would assume that you're going to enjoy a drink—they'll have their eyes on you. Make sure that your buddy or your caddy will be totally dry, and have them whisk you from spot to spot.
Q: Is It Legal To Bring Your Own Beer To A Public Golf Course?
A: As time goes on, less and less golf courses are permitted to sell alcohol, or even have attendees bring their own bags. This is proving to be a major issue for the beer industry, as a lot of these on-course restaurants have lost large amounts of their revenue stream. It depends on which golf course, and which state. A lot of local regulations apply, so it's best to check your state government website before heading onto the course.
Another option is to phone the course ahead. Most of these golf courses are taking advantage of this issue and renting coolers to guests once they've come inside of the golf course. Phone ahead, and be weary. When you head into a private golf course, you're paying for a membership—there's something for the course and those running it to lose. Check with them, but nine times out of ten, private ones will allow your own coolers out there, so long as you aren't driving your golf cart.
Q: Can I Put Ice In Golf Cooler Bags?
A: You can, but it's not the best idea. The whole point of these bags is to chill them in your freezer at home and let them do their magic out on the course. You're not looking to have a small river flood out when you unzip the bag or reach in for a watery can—you want a crisp, refreshing beer with minimal can sweat.
Putting ice into your golf cooler bag is basically like filling your gas grill with hot coals—it makes no sense. It's actually not going to keep your beer that much colder. Your ice is now taking up all of the insulation instead of the beer, so your ice is going to melt quickly, and heat up your beer faster. If you want to pack this thing tight with crushed ice (snow), you may have a different story. It may work better that way, but the point still remains: nobody wants a can that gets their glove wet.