Last updated:
01 Oct 2020
9 Best Body Fat Monitors (Review) In 2021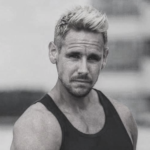 This product guide was written by Ben Coleman
Published
January 31, 2020
Do you stand on the bathroom scales every morning and shake your head in disbelief, or worse, despair? Your weight simply doesn't show all the effort you've been putting in with diet and exercise. You keep standing on the scales every morning and, although your body looks different, the scales just aren't reflecting those changes.
The fact is that muscle weighs than fat. With regular diet and exercise, the fat will melt away and be replaced with lean muscle. Ordinary bathroom scales can't show these changes which is why you need to measure your body's fat composition. In a healthy male, the percentage of body fat should be between 8 – 14%. For a healthy female, that percentage is between 20 – 25%. There are a number of ways to measure your body fat percentage. The most dreaded is with calipers, those nasty things that are used to pinch the excesses around your mid-section to be used in a complicated equation. A simpler method is to use a body fat monitor. These marvelous electronic devices use Bioelectrical Impedance Analysis (BIA) to estimate your body's composition.
The best body fat monitors calculate your body's fat content and with regular monitoring and recording of your results, you will better understand how your body is changing during your diet and exercise regimen and keep you more motivated to stick to your guns.
The Best Body Fat Monitor
Body Fat Monitor FAQ
Q: What is a body fat monitor?
A: A body fat monitor is a device that measures your body fat against the fat-free parts of your body and your body's water composition. It does this using Bioelectrical Impedance Analysis or BIA. This method analyzes your body composition to give you a clearer picture of your weight.
Q: Why should I use a body fat monitor?
A: Even the most diligent fitness buffs may have excess fat. Ordinary bathroom scales can only show you total body weight but even if you are relatively thin, you could have an unhealthy percentage of body fat. A body fat monitor will show you how much fat you need to eliminate from your body to bring it to an optimal level of health. The other thing to keep in mind is that muscle mass will show a higher weight on an ordinary scale than body fat. This is another reason to use a body fat monitor. Simply looking at your weight on a scale may be uninspiring. Your weight may stagnate or even increase when you engage in regular physical activity. You'll have lost inches and fat, but those ordinary scales won't show this.

Q: Which is the best body fat monitor type to use?
A: There are a number of different types of body fat monitors but there are 3 main types you can use at home. Use the one that you feel the most comfortable with.
Calipers – These are those nasty pinchers that measure the flab around our abdomen, upper arm and thigh. These measurements are then used to calculate the percentage of body fat you have. Calipers are relatively inexpensive but very difficult for you to measure your body fat percentage unassisted. If you're not comfortable sharing your current weight and measurements, this method isn't for you.
Body Fat Scales – These are really easy to use. All you need to do is enter some data such as your age, height, etc. You then simply stand on the scales and the monitor uses BIA to give you an estimate of your body fat percentage.
The best!
Gear, gadgets & stuff for men
Straight to your inbox