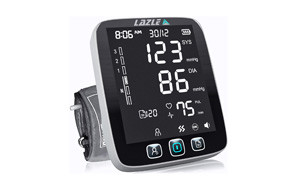 LAZLE Blood Pressure Monitor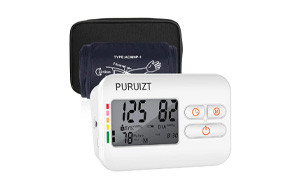 Puruizt Blood Pressure Monitor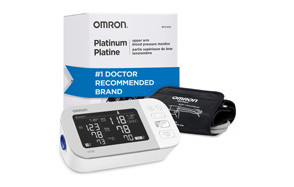 Omron Platinum Blood Pressure Monitor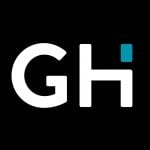 You can now check your blood pressure from the comfort of your own home. It's still worth visiting the doctors regularly for a health check-up, but blood pressure monitors are a great way of keeping yourself informed about your health. They come in a range of different styles and vary dramatically in price. The most important things you should look for are accuracy, comfort, and ease-of-use. With that in mind, we've selected the best blood pressure monitors on the market. There's also a Buying Guide & FAQ section at the bottom of this article.
The Best Blood Pressure Monitor
Best Blood Pressure Monitor Buying Guide & FAQ
How We Chose Our Selection Of The Best Blood Pressure Monitors
Price – Blood pressure monitors vary in price. You can get budget options for less than $20 and high-end models that cost hundreds of dollars. Your choice really depends on how accurate you need it to be and what features you require. For example, if you want a blood pressure monitor with built-in memory, you will have to fork out more. We've selected a range of blood pressure monitors from across the price range. Check out our Best Value and Premium Product options for the cheapest and most expensive options respectively.
Brand – Unless you're into medical equipment, you probably won't recognize a lot of the brands on here (except for Panasonic). However, we can assure you that they're trusted brands in the industry.

Reviews – We always read product reviews when we're creating these Buying Guides. First, we check out the customer reviews to see what the products are like to live with. You can never truly know about a product until you've lived with it and used it regularly. That's why customer reviews are such a valuable source of information. Then, we read expert reviews, especially with technical products like blood pressure monitors. This gives us an opportunity to see if there's anything we've missed before we publish the article.
Features To Look For In Blood Pressure Monitors
Accuracy – Not all blood pressure monitors are created equally. Some are far more accurate than others. Generally, the more money you're willing to spend, the more accurate your blood pressure machine will be. You also need to make sure the cuff is the right size for your arm. If in doubt, ask your doctor for advice.
Ability to store readings – You might be asked by your doctor to measure your blood pressure over time. Sure, you could just make a physical note of your reading every day, or you could buy a blood pressure monitor with built-in memory.
Size – Some blood pressure monitors are clearly designed for use in the home, whereas some are more portable. You should choose one based on your needs. If you're going to be moving around regularly, buy one that you can take with you.
Readability – Most blood pressure monitors have a digital display that will show you your reading. If you have a hard time seeing well, you should choose a monitor with a large, well-lit display.
Comfortable cuffs – If you're planning to use your blood pressure monitor regularly, choose one with comfortable cuffs. Otherwise, you might start to resent the idea of taking your blood pressure.

Types Of Blood Pressure Monitors
Upper arm – Upper arm blood pressure monitors are generally more accurate than wrist monitors. You can get them in lots of different styles, with different features.
Wrist – Wrist blood pressure monitors aren't as accurate, but they are often more portable, and make it quicker to take a reading.
Fingertip – Fingertip monitors are about as accurate as wrist monitors. They aren't a match for upper arm monitors, but some people find them more comfortable.
Manual – Manual blood pressure monitors are becoming less and less common. They are accurate but more difficult to use.
Digital – All (except one) of the blood pressure monitors in this list are digital. They are easy to use, accurate, and more portable than manual blood pressure monitors.
Blood Pressure Monitor FAQ
Q: What is the most accurate blood pressure monitor for home use?
A: The most accurate blood pressure monitor on this list is the Panasonic EW3109W Portable Upper Arm Blood Pressure Monitor. It has a digital filter sensor that detects and isolates the pulse oscillation and doesn't pick up other noise factors. That means you get consistent reliable readings.

Q: How accurate are blood pressure monitors?
A: Blood pressure monitors vary in accuracy. The more expensive and technical they are, the more accurate they are likely to be. If you want to know how accurate your device is, the best way is to take it to the doctors and compare it against a professional-standard blood pressure monitor.
Q: How long do blood pressure monitors last?
A: Most blood pressure monitors last around two to three years. After that, they may need to be recalibrated and regularly checked to see if they're accurate. Some blood pressure monitor manufacturers. will give a more definite timeline, and we'll include that in the reviews above.
Q: How to care for a blood pressure monitor?
A: You don't have to do anything specific to care for your blood pressure monitor. Just make sure it doesn't get wet and is out of reach of children.