GearHungry may earn a small commission from affiliate links in this article.
Learn more
Fitness Apps
You might think that modern gadgets can only help you gain weight, not lose it, but the truth is actually the opposite. You can turn your smartphone into your loyal fitness partner, who will help you achieve your fitness goals without too much hassle. You can use some of these fitness apps to make working-up easier and much more fun!
1. MyFitnessPal (Free both for Android & iOS)
Here's an app you got to install. It really doesn't matter what your fitness goal is, this app will help you achieve it. First of all, it comes with all kinds of features that help you keep track of your workouts, but the thing that really makes it stand out is that it has a database of more than 5 million foods, together with their nutritional values.
The good things about this app don't end there. MyFitnessPal also has an integrated barcode scanner that will give you the nutritive info of the food you're buying. There's also an option that allows you to import recipes, thus helping you count your daily calories easily.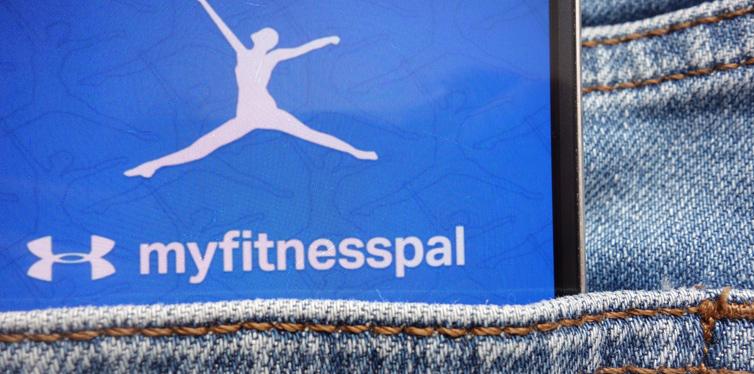 2. Sworkit (Free both for Android & iOS)
This is an app that will help you plan your workout regimen and set up fitness goals. How it works is that you enter the info about your current fitness level and pick your future goals. The app will then work its magic and provide you with a 6-week fitness plan for achieving those goals.
The best thing is that all the exercises the application suggests are those you can do in the comfort of your home. There's no need to spend any money on the gym subscription or go out and exercise when it's bad weather.
3. JEFIT (Free both for Android & iOS)
The previous app on the list is ideal for those who aren't too keen about going to the gym. But, if you're a proper gym rat, here's an app you gotta install. JEFIT comes with nearly 1,500 different gym exercises, each of which is very well explained.
Apart from getting an exercise description, the app will also provide you with an image or video showing how it's done. Using JEFIT on your smartphone means that you won't get bored in the gym!
4. Keelo (Free both for Android & iOS)
Keelo is a great choice both for those who want to lose weight and for those looking to bulk up in the gym. The thing about this application is that it's designed to help out those people who are doing the so-called HIIT workout.
If you're not familiar with it, the High-Intensity Interval Workout is a calorie-burning muscle-building activity that usually lasts only 15-20 minutes. But, because it's fast-paced, keeping track of HIIT exercises isn't easy. That's why you could definitely do with some help from Keelo!
5. Nike+ Run Club (Free both for Android & iOS)
Not only is Nike a leader in the manufacture of fitness apparel, but this American company has also ventured into the virtual world. One of their most successful projects is the development of the app called Nike+ Run Club.
When it comes to this application, the clue is in the name really. Nike+ Run Club is designed for runners and those who want to lose weight by jogging. It will help you keep track of your cardio workouts, while also providing you the motivation to do your workouts the right way.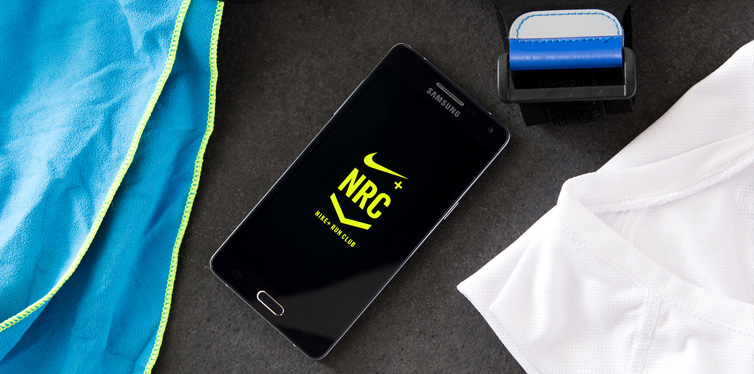 6. FIT Radio (Free both for Android & iOS)
If you're having a problem to keep yourself going while in the gym or doing cardio, this application is one of the best you can download for free. This is basically a radio app that plays the music designed for workouts. You just need to choose the right type of workout and the app will start playing the music that has a beat that will keep you going.
7. Endomondo (Free both for Android & iOS)
Although this app allows you to plan your workouts and keep track of them, the thing that really makes it stand out is the fact that it allows you to create fitness challenges and share them via social media. This way, your friends and family can help you stay motivated, as well as congratulate you if you manage to achieve your goals.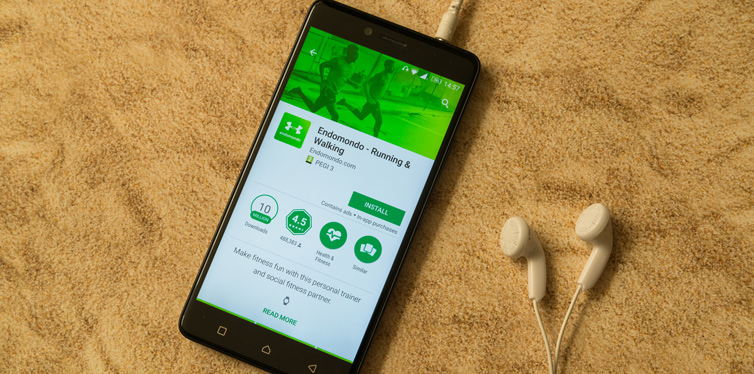 8. Charity Miles (Free both for Android & iOS)
Here's another app that will help you with your fitness motivation. If your activity of choice is running, Charity Miles is the one for you. The whole point of this app is that it gives away money to charity each time you run. And the more you run, the more money will go for charitable purposes.
Of course, apart from donating money to charity, this app also helps you with technical stuff. It helps you track time, running distance, and so on.
9. MapMyRun (Free both for Android & iOS)
The reason why MapMyRun is on our list is that this is a very convenient app for those who like exploring new areas. The same goes for those living in big cities and might not be familiar with every part of it. This app will prevent you from getting lost while jogging. It will also warn you if you go too far away from your starting position.
On top of everything, the application will pick the best course based on GPS. It will choose the best route for running, that is, the one with the least traffic, so you will be able to have your run completely uninterrupted.
10. Runkeeper (Free both for Android & iOS)
Similarly to MapMyRun, this application also uses GPS to help you with your jogging sessions. But, its main goal isn't to find the right route for you. Instead, the app focuses on providing you with all kinds of details about your runs, including your pace, your calorie burning stats, etc.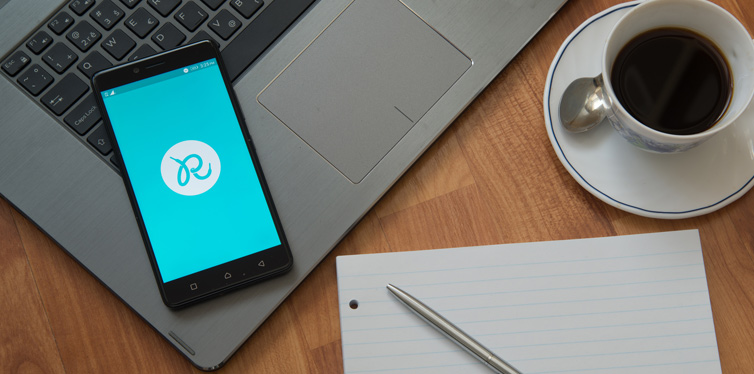 11. Runmeter (Free for iOS)
Here's an application that can be used only on Apple iPhones. So, if you own such a smartphone, you definitely need to take a closer look at this app. What makes it worthy of your attention is that it comes with all kinds of features that will make you more motivated to run. It also has a number of different options that will help you keep track of your running performances.
12. Zombies, Run! (Free both for Android & iOS)
Running doesn't have to be boring; actually, it can be quite exciting. If you're into zombie movies and series, this app is perfect for you. Zombies, Run! is what they call an exergame. Basically, in order to progress in the game, you got to run! Otherwise, the undead will get you.
And as the game progresses, your running tasks get more and more difficult. This makes the game more exciting, while also making you more fit. The best thing about this exergame is that uses GPS to customize your running routes, so you're guaranteed to feel like zombies have taken over your hometown.
13. Ingress (Free both for Android & iOS)
Here's another exergame that's guaranteed to make you obsess over it. Same as the previous one, Ingress is also an app that has a horror premise. It also uses GPS to create maps, but the best thing about it is that you can play it against your friends. This way, you can get many people involved in the game, making it more exciting for everyone.
14. Geocaching (Free both for Android & iOS)
Similarly to the previous two entries on our list, this is also a fun application that makes you stay active. Geocaching might not be as fast-paced as the two exergames previously described, but no one can deny that it's exciting.
How it works is that you need to use your phone's GPS in order to find hidden containers, the so-called geocaches that other users have left all over the planet. Usually, the geocaches are placed in parks, forests, beaches, and other places where they're not easy to spot by random passersby.
15. Pokémon Go (Free both for Android & iOS)
In 2016, we saw the release of an augmented reality application called Pokémon Go, which literally took the world by storm. It was the biggest craze of the year, with more than 500 million downloads in only a couple months. What made this app so popular is not only the fact that the gameplay is interesting (your goal is to catch funny-looking monsters called Pokémon) but also the fact that it promotes physical activity.
Actually, the latter is the reason why we included it in our list. This game will make you walk or run over great distances. You will have to go across your entire hometown in order to find and catch as many Pokémon as possible. And because the game is interesting, you won't even notice that you've covered a really big distance. Actually, the app allows you to keep track of the mileage you've covered during your Pokémon hunts and the experience has shown that a regular user covers about 3-4 miles a day on average.