Best BMI Scales In 2022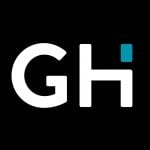 This product guide was written by GearHungry Staff
Last Updated
May 27, 2020
GearHungry Staff
GearHungry Staff posts are a compilation of work by various members of our editorial team. We update old articles regularly to provide you the most current information. You can learn more about our staff
here
.
GearHungry may earn a small commission from affiliate links in this article.
Learn more
We're all trying to get in shape. But getting into shape, watching our weight, and eating healthy can be a challenge, no matter how motivated you feel every day, well, every other day, anyway. However, it's not impossible, especially not when you use the best BMI scales to keep track of everything.
Because it's not just about what you eat, but about everything you consume. Issues including water weight as well as your height can all impact your BMI, and while it's not always a significant mark of being in shape (just look at rugby or football players), it still gives you a decent idea. These BMI scales provide thorough, clear, and easy-to-track metrics, including overall body weight that can help you enhance your fitness, have a healthy BMI, and shoot for the stars.
The Best BMI Scale
RENPHO Smart Bluetooth Body Fat BMI Scale
Our top pick for the best BMI scales is the RENPHO Smart Bluetooth Body Fat Scale which brings with it easy synchronization with your favorite fitness app for men, including Fitbit and Samsung Health for seamless integration and no need to migrate your existing data from one place to another.
It provides 13 essential measurements, including your weight, BMI, and body fat percentage. While your smartphone is useful to have when weighing yourself, you don't need it every time, so you can keep close track of your data with ease, especially with such precise measurements. The Bluetooth connection is secure, while the Goal and Progress tracking can help push you to the next level.
Key Features:
User-friendly
Tracks 13 body composition metrics over time
One BMI scale can serve unlimited users
RENPHO app syncs with your fitness app
Specification:
Brand

RENPHO

Model

ES-CS20M-B

Weight

2.86 Pounds
FITINDEX Bluetooth BMI Scale
The FITINDEX Bluetooth Body Fat Scale also provides a range of body metrics to help you work out exactly what – if anything – you need to change about your lifestyle. It is compatible with a broad variety of fitness apps, and with Bluetooth 4.0 connectivity, you can ensure dependable connections when using it.
The multifunctional app helps you set goals, monitor trends, and functions as a fitness tracker, giving you an all-in-one option for your fitness needs. The scale itself is also easy to set up and provides both kilogram and pound units so you can set it to whichever you prefer. The scale itself is durable tempered glass and provides precise measurements and auto-calibration to give you the good news immediately.
Key Features:
Smart app fitness sync
Calculates 13 key body composition metrics
Fitness progress tracker
Unlimited users
Specification:
Brand

FITINDEX

Model

ES-26M

Weight

2.43 Pounds
Etekcity Digital Weight BMI Scale
If you're looking for the best value from these BMI scales, the Etekcity Digital Weight Scale should certainly catch your attention. It provides 13 measurements for thorough information regarding your fitness and health levels, while the unlimited users means it's a brilliant choice for gyms or shared accommodation.
It provides high accuracy with 4 sensors that deliver precise measurements every single time, and the extra-large design means you can feel even more confident that the numbers on the east-tread LCD screen are correct. Besides this, there is also progress tracking to help you adjust your lifestyle, and with wide app synchronization, you can do this anywhere you are. If you like this product, check out these top heart rate monitors as well.
Key Features:
Unlimited user access
Calculates 13 key body composition metrics
Syncs perfectly with fitness apps
Large platform for enhanced strength and safety
Specification:
Brand

Etekcity

Model

ESF24

Weight

3.65 Pounds
Withings Body+ Digital BMI Scale
Conversely, the Withings Body+ Digital Scale is our premium choice for the best BMI scales on the market. It gives you immediate and automatic syncing to ensure clear readings and results that you can trust. This high-accuracy is essential to making the right changes to your life, and it can also provide weight trends besides the BMI data. 
It doesn't offer the versatility of other options, and there is only space for 8 users, but the scale will automatically recognize who is who, which could be wonderful news or terrible news, depending on who you are. It's compatible with Alexa, and will record a range of metrics, including muscle and bone mass, which is not something you see everywhere. It is also suitable for the entire family, meaning your family health kick can get going immediately. Make sure to also browse our list of the best body weight scales for your home.
Key Features:
Automatic fitness app sync
Allows up to 8 users
Calculates weight trends and BMI
Alexa compatible
Specification:
Brand

Withings

Model

WBS05-Black-All-Inter

Weight

4.4 Pounds
Loftilla BMI Bathroom BMI Scale
The Loftilla BMI Bathroom Scale provides both kilogram and pound units for easy reading no matter which side of the Atlantic you're from, while the 400-pound maximum weight is plenty for those who want to kick their bad habits and embrace the sweaty, no pain no gain lifestyle that everyone's raving about.
It is constructed using durable tempered glass that will ensure longevity as well as sturdiness when in transit, especially if you move house sometime soon. The high-precision sensors deliver to-the-point readings, too, while automatic calibration, on, and off functions mean you can save time whenever you use it. It is compatible with a wide range of fitness apps, including Google Fit Android and iOS supported Loftilla app is easy to navigate itself. Don't forget to think about the whole family and consider one of the best bathroom scales as well.
Key Features:
Fitness App sync
Auto KG/LB recognition
Tempered glass platform
Wide fitness app compatibility
Specification:
Brand

Loftilla

Model

B07WK8JMK8

Weight

2.2 Pounds
Arboleaf Digital Smart BMI Scale
The Arboleaf Digital Smart Scale doesn't offer as many overall metrics as we've seen so far, but it's still a useful option if you're looking for a straightforward BMI scale. You still get access to 10 body composition measurements, and it connects seamlessly to fitness apps to make fitness tracking as easy as it has ever been.
The scale is fully automatic, so you never need to waste precious energy bending down to switch it on, and the accuracy is one of the most reliable we've come across. You can also provide an unlimited number of users for it, and this means there are plenty of options for the family or your student house to start a fitness journey together. Working both with or without your smartphone for maximum convenience, this scale is also easy to use, and with the trend and measurement tracking, you've got a comprehensive option at your feet. Make sure to check out our reviews of the best smart scales as well.
Key Features:
Fitness app sync
10 body composition metrics
Fully automatic and accurate
Unlimited users
Works with or without a smartphone
Easy to use
Trends and measurements
Specification:
Brand

Arboleaf

Model

8541791640

Weight

2.2 Pounds
ABYON Bluetooth Smart Bathroom Scales
The ABYON Bluetooth Smart Bathroom Scales provides quick and accurate readings that will ensure you can track your fitness and health level with consistent precision and make adjustments as they need. It comes with information about 13 in-depth metrics and works with Google Fit and similar apps, while the 400-pound maximum weight will give you plenty of room.
You can take your readings with both kilograms and pounds, which rise in easy-to-read increments that give you the clearest and most accurate information you need. The backlit LED screen is also easy to read, while unlimited users allow everyone to take advantage of its benefits. Whether you use it for workout tracking, diet plans, or just like to monitor your weight, this is a superb choice for any household old or young as a perfect fitness gift for men who love to work out.
Key Features:
13 in-depth metrics
Compatible with fitness apps
400 lbs max weight
Quick and accurate readings
KG / Lb units
Backlit LED screen
Unlimited users
Specification:
Brand

ABYON

Model

8541791595

Weight

4 Pounds
FitTrack Dara Smart BMI Digital Scale
The FitTrack Dara Smart BMI Digital Scale is another premium-level option suitable for anyone who wants to get the very most from their BMI scale and take their fitness levels and lifestyle to another level. It is one of the most comprehensive options around, with 17 body composition measurements that include your BMI, muscle mass, and obesity levels.
There are 8 users allowed per device, and each user will have their own independent profile that is automatically recognized to save time and ensure consistency weight management assistance for everybody. The integrated app works with both Apple and Android products, while the 400-pound maximum weight level is more than sufficient. It's easy to set up, but the precise weighing mechanisms are still some of the best around. Another great option for people who want a versatile choice, Dara should appeal to everybody. If you are a true fitness fanatic, you will want to check out these handy protein shakers as well.
Key Features:
17 body composition measurements
8 users per device
Weight management assistance
Integrated Android / iOS app
400 lbs max weight
Easy to set up
Precise weighing mechanisms
Specification:
Brand

FitTrack

Model

Dara

Weight

3 Pounds
Arboleaf Smart Weight Scale
Sleek and stylish, the Arboleaf Smart Weight Scale would make as good of a household ornament as it would a BMI scale. You can expect all the standard additions and features, including fitness app syncing and a variety of body composition metrics, with 10 contained in this to provide a decent range of information regarding your fitness.
It's fully automatic and highly accurate. The sensors and electrodes work perfectly together to give you an honest reading for you so you can ensure that you understand exactly where you are when it comes to BMI and other health measures. There is unlimited user potential, and it is suitable for plenty of different fitness lifestyles, but we think it's best for workout and weight tracking and your BMI besides anything else. If you are serious about achieving tour fitness goals, make sure to browse our list of the best tasting protein powders.
Key Features:
Fitness app syncing
10 body composition metrics
Fully automatic
Highly accurate
Unlimited users
396 lbs max weight
Workout and weight tracking
Specification:
Brand

Arboleaf

Model

CS20N-black

Weight

2.2 Pounds
Omron Body Composition Monitor with Scale
Our final pick for the BMI weight scales is a little different to others. The Omron Body Composition Monitor with Scale is available in 2 styles, 90-day and 180-day memory depending on your preference. Both options come with 7 fitness indicators measurements, and this includes accurate body fat measurements for you to see.
There are 4 profile storage options, so smaller households will find plenty to love about it, and the fast and accurate readings mean that you can hop on and hop off within seconds. The retractable cord is a useful feature, and it contributes even further to the overall quality and accuracy of this option. It may not be as flash as others, but for no-nonsense and trust, this is a superb choice. In case you get hungry after your workout, don't forget to have a tasty protein bar at hand.
Key Features:
2 styles
7 fitness indicator measurements
Accurate body fat measurement
4 individual profile storage
Fast and accurate reading
330 lbs max weight
Retractable cord up to 6'6" ¾
Specification:
Brand

Omron

Model

HBF-514C

Weight

4.87 Pounds
BMI Scale Buying Guide & FAQ
Features To Look For In BMI Scales
Before deciding which of the best scales for BMI are the right option for you, make sure you check out these essential key features, you may find that you need to look for something you didn't consider before.
Features - Most people may be satisfied with a set of scales that gives them their BMI reading and that's it. However, if you want to be serious about weight management, fitness tracking, and more, then it's always worth considering the range of features that you can explore.
Aside from simple readings, you can also look into the range of body metrics provided. Most BMI scales will provide metrics anywhere from 8 to 17, and while you may not need all of them, the more metrics you have, the more thorough the overall data, which will allow you to make lifestyle adjustments with greater confidence.
Accuracy - We go into greater detail about the actual accuracy of BMI scales a little further down, but it's no surprise that you would expect a scale to provide precise readings. Otherwise, what's the point? Thankfully, all the products we have selected deliver excellent accuracy thanks to the unique sensors that come with every model.
Through these sensors, you can expect at most a minute discrepancy regarding the weight and other readings, and at most, you'll find the reading off by 0.2 lbs or 0.05kg, which is nothing.
Capacity - Scales are not indestructible, but with every single one of our options boasting at least 330 lbs max capacity, most people can feel confident stepping onto them. The maximum weight of these scales is 400 lbs, which is even better, and staying under this weight will ensure that your BMI scale continues to work just like you want it to.
While the maximum weight is important to remember, so too is the minimum weight. Most BMI scales are not suitable for children, as it cannot recognize the weight correctly. However, there are some scales that can recognize as little as 9 lbs. This could be useful if you're trying to get the whole family fit and in shape.
Connectivity - Most smart scales use Bluetooth connectivity, but others will be compatible with wifi. The Bluetooth options appear more common, and they also seem more affordable from what we found during our research.
You should also consider compatibility with fitness apps. Most scales will be suitable for any fitness app, including Google Fit and Samsung Health, while others may only work with their dedicated brand app. This isn't a major problem, but it can be inconvenient if you're used to using a single app to record all of your fitness data and now need to migrate it elsewhere.
Use - Unlimited users is an excellent feature to have for these scales, and while you won't find it in every option, it's still prominent enough to give you a decent amount of options. This is related to the connectivity, and you'll find it in the Bluetooth models most frequently. Conversely, wifi options will only be able to store 8 user profiles.
We don't think it's too likely that you live in a house with more than 8 people, but you might. Unlimited users are great for homes, but also gyms for sports centers. The other option is a short-term (around 90 days minimum) memory system that you find with another option.
BMI Scale FAQ
Q: What is a BMI Scale?
A: Let's start off by getting something cleared up. A BMI scale and the BMI Scale are two distinct things. One, which we have discussed today, is a bathroom scale that measures your BMI and provides accurate readings. It connects to Bluetooth or Wifi, tracks a variety of household users, and sits on the floor waiting for you to morosely step onto after you got a little too ambitious at the Chinese buffet. Conversely, the BMI scale is the visual scale which you check whether your Body Mass Index is within 'recommended' guidelines. It is not physical, it is not something you can step on. Unless, of course, you print it off.
More to the point, Body Mass Index scales are a tool that allows you to measure your body composition. As we've already mentioned, they work a lot like standard weight scales, only rather than just provide your weight in Kilograms or Pounds, they offer a wide variety of information regarding your current health.
BMI scales are simple to use. All you need to do is step on them, wait a few seconds and you get your results. From there, you can cycle through the app (as 90% of them connect to a Bluetooth or Wifi app), and check different metrics, including water weight, and other factors.
They are, however, slightly more complex than your traditional bathroom scale, and that's where there's a marked difference in them when you consider purchasing one. While bathroom weight scales merely provide a weight reading, found by you stepping on the platform, BMI scales send an electrical current up through your legs to your pelvis. The amount of resistance this current meets along the way helps the scale determine your body mass index.
Q: Are BMI scales accurate?
A: These scales are not wholly accurate, but they are still accurate enough that you can get a relatively precise idea of your current health level. Because BMI can be a tricky thing depending on your build and profession, a scale is more accurate at determining a decent health level compared to The Scale.
There are variables that will impact how accurate the scales are. These are:
Gender - women carry more body fat compared to men
Where you store the fat in your body
Whether you are pregnant - unlikely as we are a male-targeting website
Age - the scales are not always suitable for children, but some modern models are
Height and stature
Endurance and resistance training
Despite these factors, you can get a close-enough idea about your current BMI and make lifestyle changes to improve it if you consider it necessary, especially if you are under- or overweight.
Q: What are the best body composition scales?
A: As with all of our buying guides, we don't believe there is any one Best. There are the products we think will appeal to the broadest number of people, which is where we get our Best Choice from. Likewise, we also consider the products that give you the best bang for your buck, the Best Value, while Premium Choices are always something for people who are looking to upgrade their existing model, but aren't always essential for first-time buyers.
With this in mind, it's important to understand that what someone considers the best for them may not be the best for you. You should contemplate each option that we recommend and decide whether that's right for you. While most of these products come with smartphone compatibility, this isn't a lot of use if you've rejected societal norms and don't use a smartphone.
The best body composition scales are the one you like best. We've done everything we can to give you an idea of the benefits that each product brings, so now it's up to you to decide.
Sources:
Body Fat Scale Accuracy - Healthline
Sign Up Now
GET THE VERY BEST OF GEARHUNGRY STRAIGHT TO YOUR INBOX