Best Exercise Trampolines In 2022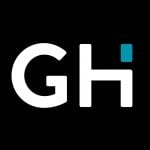 This product guide was written by GearHungry Staff
Last Updated
April 15, 2019
GearHungry Staff
GearHungry Staff posts are a compilation of work by various members of our editorial team. We update old articles regularly to provide you the most current information. You can learn more about our staff
here
.
GearHungry may earn a small commission from affiliate links in this article.
Learn more
Keeping fit is almost a herculean task these days. While a lot of us desire to stay in good shape and work out, the task of going to the gym, signing up, and spending hours on end there just seems too arduous.
This is why trampolines were created. They focus on building your cardio, providing just as much exercise as you can get from a gym from the comfort of your home, and they eliminate toxins from the body. A lot of exercises can also be modified to be done on a trampoline, with activities such as jumping jacks and squats, as examples suitable for the trampoline. There are way more benefits that you stand to gain from owning one of these fantastic exercise tools in your home.
So, here's a quick roundup of the fitness trampolines that would give you the best bang for your buck in today's market.
The Best Exercise Trampoline
Stamina 36-Inch Folding Exercise Trampoline

The Stamina Folding Trampoline focuses on the importance of rebounding and how it helps to improve cardiovascular health. What's impressive about this product is the number of features pumped into it to boost your bounce, thereby giving you an immersive exercise experience.
The mini-trampoline has a heavy-duty surface, which can support weights up to 250 lbs. There are also thirty tension bands that ensure safety upon each bounce.
In addition to this, the trampoline comes with a border safety skirt, which is quite handy when you jump, protecting both your fingers and feet.
When you look at the total makeup, it's safe to say that the manufacturers put a premium on safety while designing this trampoline. The 36-inch folding trampoline has a sturdy steel frame, as well as six detachable rubber-tipped legs that offer a reliable foundation for your rebounding exercises. It also makes a perfect fitness gift for your loved ones.
Key Features:
Heavy-duty rebounding surface
Rubber-tipped legs
Border safety pad
Specification:
Brand

Stamina

Model

35-1625

Weight

10.9 pounds
JumpSport 250 Fitness Trampoline

The JumpSport 250 Fitness Trampoline comes almost fully assembled. Setting up is as easy as it gets, and you will be jumping within a few minutes after unboxing it. The trampoline also makes use of bungee cords as opposed to steel springs, providing a much safer alternative with the same level of efficiency when bouncing.
With the JumpSport 250, the manufacturers chose a different type of design specification with this one. As opposed to using the conventional leg design, this trampoline has an arched leg build for added durability. The tip here is absent, while everything is balanced, allowing you to engage in a painless workout.
The jumping surface of this product is made from a padded metal mat, and it measures 1030 square inches. There are also 30 EldoroLast cords on the trampoline, which improve bouncing ease.
Sadly, this trampoline weighs an incredible 22 pounds. While its features are all premium, we're not a big fan of the increase in weight. Our handy guide to the best agility ladder features more great products like this.
Key Features:
Complete silent build
Arched base with flat tip
Easy to assemble
Specification:
Brand

JumpSport

Model

250

Weight

22 pounds
Pure Fun Mini Rebounder Trampoline

This Pure Fun trampoline is unique and targeted for outdoor use. It has a standard weight limit of 250 lbs., which is by no means a unique feat.
However, the springs on this baby are a big deal. By all standards, the spring is heavy-duty. Then, you get a jumping surface on it that measures 28 inches in diameter. It provides the right amount of space for you to jump and bounce, but it comes short of some of the other options we've reviewed here that had 38-inches. The spring pad on this trampoline is cushioned, which is a good thing. Beyond aesthetic and how comfortable it would be, the pads will also protect your feet from coming in contact with the springs on the trampoline.
Moving on, the trampoline provides 32 8.5-inch springs, all of which are made from solid galvanized steel. They, as well as the polypropylene jumping mat, make the bounce much enjoyable for that effective workout that we all crave. The primary issue with the Pure Fun Mini is that its size doesn't make it suitable for indoor use. Be sure to also check out our list of the best stepper machines for more great items like this.
Key Features:
Jumping surface measures 38 inches
32 galvanized steel springs
Maximum weight capacity is 250 lbs.
Specification:
Brand

Pure Fun

Model

9002MT

Weight

14.6 pounds
Marcy Trampoline Cardio Trainer

The Marcy Trampoline Cardio Trainer is sleek and portable. It measures about 21 pounds in weight, which is way more than the average trampoline. Moving it around might be a problem, but once you get it settled, you'll find it interesting to use.
Perhaps, the most innovative feature in the Marcy Cardio Trainer is the inclusion of a handlebar. With this, you can get more flexibility, balance, and coordination while you work out your routine.
The durability of the trampoline is also quite admirable. Its surface is strong enough to hold up to 250 lbs. in weight, and the complete construction of the trampoline looks neat and durable.
The trampoline comes with six separate legs—similar to the Stamina 36-Inch— and continuous rebound bands. However, while it does look compact enough to be put anywhere, you might not be able to fit it into your room because of the handlebar. 
You also need to be careful with the folding mechanism on the trampoline. It could get rusty with time, and it can close accidentally in  a snap and injure your fingers. This also makes a perfect gym equipment for your home.
Key Features:
The exercise trampoline with a handlebar for flexibility
Max load capacity of 250 lbs.
Six supporting legs
Specification:
Brand

Marcy

Model

ASG40

Weight

21 pounds
Urban Rebounder Exercise Trampoline

The makers tout the Urban Rebounder Trampoline as a fun workout that can improve muscle growth and sculpt lean muscles. The trampoline can be set up in two positions; elevated and flat. However, you don't need to worry about either one, as both the positions make for an effective workout.
The Urban Rebounder Trampoline has eight legs, providing even more safety and stability than the option above and it's heavy-duty—with the ability to hold up to a whopping 300 lbs. in weight. When you purchase a trampoline, you want to be sure you can get it off the box and set it up in some few minutes. The Urban Rebounder ticks this box perfectly. You won't find any need of joining numerous parts together or to read through copious manuals. You can get it up and ready to go under 10 minutes.
Some customers have, however, complained about the stability of the trampoline. It's said to have an unstable frame, while others have knocked it for its durability.
Also, the plastic bags covering the entire unit tends to make the product give off a plastic smell when you unbox it. However, after a few days, you'll no longer have this issue. If you love working out, check out our guide to the best ab machines as well.
Key Features:
Load capacity of 300 lbs.
Comes with an instructional DVD and a stabilizing bar
Soft jumping surface
Specification:
Brand

1245868

Model

1245868

Weight

Urban Rebounder
JumpSport Fitness Trampoline Model 220




JumpSport gets a second nod on our list with the Fitness Trampoline Model 220. The Model 20 might is not a high-end option from the manufacturer, but its aesthetic appeal of this trampoline makes it an eye turner on our list. Add this to the 250 lbs. weight capacity limit, and we have an average trampoline that you might want to check out. At 39 inches in diameter, this adult trampoline isn't the smallest of the bunch. That magic middle seems to work pretty well for it. However, it's not the largest as well. The design of this trampoline's legs is similar to the JumpSport 250; which is arched with flat tips that help improve stability and safety while you bounce away. You also get free instructional DVDs for both beginners and professional workouts in the package.
Sadly, there's a significant downside to this trampoline. Its bounce cords are not known to be durable, and this could prove a bit dangerous for you. You sure don't want the cords to fail on you mid-bounce. Barring that, this product is a solid option nonetheless. Love this product? Check out our review of the best exercise bikes for our top picks.
Key Features:
Arched legs with blunt tips
Comes with instructional DVDs
Max weight of 250 lbs.
Specification:
Brand

JumpSport

Model

RBJ-S-20158-00

Weight

RBJ-S-20158-00
PLENY 2-in-1 Dip Station and Trampoline

PLENY 2-in-1 Dip Station and Trampoline is a versatile trampoline that can be used by the whole family. It also doubles as a dip bar fitness station, which makes a strong case for why this product should be on this list.
This product works for both kids and adults. As a standalone trampoline, this equipment is not a bad option to have around. It measures 40 inches in its diameter, although you'll be impressed by its 300 lbs. weight capacity for trampoline and 500 lbs. for the dip bar use. Your kids can use it to have fun; adults can perform tricep dips and back rows on it and more.
Sadly, that's about all of the benefits that you get from this fitness trampoline. Taking this product apart after use isn't particularly comfortable, and the materials tend to crank under pressure (not even up to the max weight limit, that is)
Key Features:
2-in-1 exercise machine
Max. weight capacity of 300 lbs.
Helps with various types of workouts
Specification:
Brand

PLENY

Weight

35 pounds
BCAN 40-inch Foldable Mini Trampoline


The BCAN 40" Foldable Mini Trampoline is currently one of the best-selling trampolines on Amazon. In a time where everyone wants to get fit from the comfort of their own home, products like this one are invaluable. Whoever said that exercising was dull? And, who claimed that trampolines were for kids? This mini trampoline can handle weights of up to 330 pounds, which means pretty much any adult can use it. 
One of the best features on the BCAN 40" Foldable Mini Trampoline is the adjustable foam handle. You can adjust it from 32" to 42" to find the perfect height for you to hold on. Not all exercise trampolines come with a handle like this, so it's a big benefit to users. You can fold the trampoline up to a quarter of its original size, it's completely waterproof, and it's covered in anti-slip rubber so you don't fall and hurt yourself. We reckon this is one of the best exercise trampolines on the market right now, so what are you waiting for? Buy it and bounce your way to your fitness goals.
Key Features:
Load capacity of 330lbs
Adjustable foam handle
Anti-slip rubber
Waterproof design
Lifetime after-sale service
BCAN 38-inch Foldable Mini Trampoline


If you liked the first BCAN trampoline but want to save yourself a bit of money, the BCAN 38" Foldable Mini Trampoline is the perfect product for you. It has a slightly smaller surface but you still have plenty of room to perform basic trampoline exercises. It also has a slightly smaller load capacity of 300 pounds but that should cover pretty much everyone looking to buy exercise trampolines. 
The other noticeable missing feature is an adjustable handle. This is a basic exercise trampoline that doesn't offer you any support. On the plus side, it is made out of the same high-quality ingredients as the BCAN 40" Foldable Mini Trampoline so it's still one of the best products in this category.
Key Features:
Load capacity – 300lbs 
38" surface 
Extended 360º pad
Waterproof 
Anti-slip design
Specification:
Brand

BCAN

Weight

16.2 pounds
Balanu 40 Inch Mini Exercise Trampoline

This exercise trampoline from Balanu is one of the best-selling products on Amazon in this category. It's not been on Amazon that long, which is why it doesn't have a whole lot of reviews, but it's quickly becoming recognized as one of the best. As far as exercise trampolines go, it has a simple design. It doesn't have a handrail bar to steady yourself on or any other premium features. Instead, the manufacturer has focused on improving the quality of the product. 
The heavy-duty construction of the Balanu Exercise Trampoline is one of its biggest assets. It has six durable stainless-steel legs, a rugged frame, and a tough rebounding surface that can hold a maximum of 220lbs. The steel springs are covered by a foam PVC safety pad, which protects you if you miss the surface. It's also available in four different colors and two sizes, so you can find the perfect trampoline to suit your needs.
Key Features:
40-inch surface 
Foam PVC safety pad
Available in four different colors 
Stainless steel legs 
Max load capacity of 220lbs
Specification:
Brand

Balanu

Weight

17 pounds
Sportplus Silent Fitness Mini Trampoline




Sportplus Silent Fitness Trampoline is a mini trampoline is smaller than other options reviewed in this guide. The jumping mat measures 33 inches in diameter, but it still makes up for this medium size (in case you don't like that) by providing 286 lbs. in maximum load capacity. Compared to a lot of other options on here, this is a solid fitness trampoline by all standards.
It comes with 36 bungee ropes and bungee net cover, offering protection for adults and kids as they jump around. The fitness trampoline is quiet during use, so you can train without waking up your households or neighbors.
The Sportplus trampoline provides the classic adjustable handrail that ensures effective rebounder exercises. The handrail can be extended from 33 to 47 inches. Once you're done, you can detach the handle and fold it along with the trampoline for quick storage.
Sadly though, for all of these features, you might have to put in some work when setting it up. Also, the rubber feet might be on the wrong side of the leg tube, so you will need to spend some time reading the instructional manual before you can begin making use of the trampoline. Find more great products like this by checking out our guide to the best elliptical machines.
Key Features:
Adjustable handrail
Max load capacity of 286 lbs.
Silent exercise trampoline
Specification:
Brand

Sportplus

Model

SP-T-110

Weight

30 pounds
Exercise Trampoline Buying Guide & FAQ
Exercise Trampoline Benefits
Exercise trampolines are fitness tools that provide many benefits to your body. They keep you fit on a holistic level, and the fact that they're both affordable and are easily set up means that they can help you develop a fitness regime right in the comfort of your home.
So, let's take a quick look at the product's fitness benefits.

Weight Loss And Fitness Maintenance - Rebounding exercise is much more exciting and effective than other forms of cardio like jogging. You tend to burn more fats, and the exercise, in general, is much more rewarding to the body as a whole. Also, moderate rebounding will help you breathe comfortably and it gets you moving without stressing your metabolism.
Increasing Bodily Lymphatic Flow - The lymphatic system helps the body to be rid of toxins. However, unlike other systems, this one relies on the movement of the body as a means of pumping itself. This is why rebounding is so crucial to its development. Trampoline rebounding works on the entire body, and engaging in it regularly would improve the efficiency of the lymphatic system.
Help To Cleanse The Body - Rebounding exercises can detoxify the body. Rebounding helps you to achieve a weightless state on each jump, and this change in gravity helps every cell and muscle that works within the body.
Boosts The Immune System - The lymphatic system is actually an essential part of the body's immune system. By promoting the lymphatic system's functionality, trampoline exercises ensure that the immune system functions properly.
Gets Rid Of Cellulite - Cellulite is developed when the body has a slower flow of lymph throughout the body and accumulation of dangerous toxins. When you engage in jumping exercises, your body enhances the flow of lymph and improves blood circulation around the body.
Strengthens The Bones And Improves Bone Mass - When you rebound, you increase the G force on your bones which improves their strength. Trampoline exercise will also go a long way in strengthening bone density, which is critical for preventing diseases such as osteoporosis.
Sign Up Now
GET THE VERY BEST OF GEARHUNGRY STRAIGHT TO YOUR INBOX