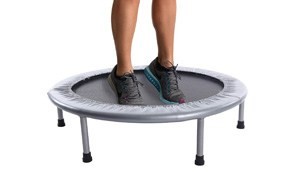 Stamina 36-Inch Folding Exercise Trampoline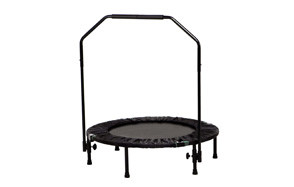 Marcy Trampoline Cardio Trainer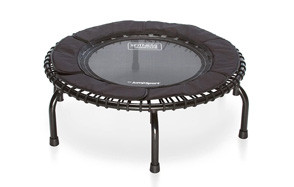 JumpSport 250 Fitness Trampoline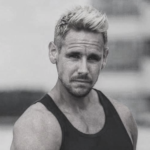 Keeping fit is almost a herculean task these days. While a lot of us desire to stay in good shape and work out, the task of going to the gym, signing up, and spending hours on end there just seems too arduous.
This is why trampolines were created. They focus on building your cardio, providing just as much exercise as you can get from a gym from the comfort of your home, and they eliminate toxins from the body. A lot of exercises can also be modified to be done on a trampoline, with activities such as jumping jacks and squats, as examples suitable for the trampoline. There are way more benefits that you stand to gain from owning one of these fantastic exercise tools in your home.
So, here's a quick roundup of the fitness trampolines that would give you the best bang for your buck in today's market.
The Best Exercise Trampoline
Exercise Trampoline Buying Guide & FAQ
Exercise Trampoline Benefits
Exercise trampolines are fitness tools that provide many benefits to your body. They keep you fit on a holistic level, and the fact that they're both affordable and are easily set up means that they can help you develop a fitness regime right in the comfort of your home.
So, let's take a quick look at the product's fitness benefits.

Weight Loss And Fitness Maintenance - Rebounding exercise is much more exciting and effective than other forms of cardio like jogging. You tend to burn more fats, and the exercise, in general, is much more rewarding to the body as a whole. Also, moderate rebounding will help you breathe comfortably and it gets you moving without stressing your metabolism.
Increasing Bodily Lymphatic Flow - The lymphatic system helps the body to be rid of toxins. However, unlike other systems, this one relies on the movement of the body as a means of pumping itself. This is why rebounding is so crucial to its development. Trampoline rebounding works on the entire body, and engaging in it regularly would improve the efficiency of the lymphatic system.
Help To Cleanse The Body - Rebounding exercises can detoxify the body. Rebounding helps you to achieve a weightless state on each jump, and this change in gravity helps every cell and muscle that works within the body.
Boosts The Immune System - The lymphatic system is actually an essential part of the body's immune system. By promoting the lymphatic system's functionality, trampoline exercises ensure that the immune system functions properly.
Gets Rid Of Cellulite - Cellulite is developed when the body has a slower flow of lymph throughout the body and accumulation of dangerous toxins. When you engage in jumping exercises, your body enhances the flow of lymph and improves blood circulation around the body.
Strengthens The Bones And Improves Bone Mass - When you rebound, you increase the G force on your bones which improves their strength. Trampoline exercise will also go a long way in strengthening bone density, which is critical for preventing diseases such as osteoporosis.