Best Activity Trackers In 2022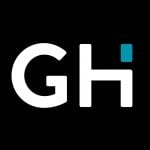 This product guide was written by GearHungry Staff
Last Updated
January 24, 2020
GearHungry Staff
GearHungry Staff posts are a compilation of work by various members of our editorial team. We update old articles regularly to provide you the most current information. You can learn more about our staff
here
.
GearHungry may earn a small commission from affiliate links in this article.
Learn more
These days (and all the days before that if we're being honest), it is important to monitor your health in general. Since it's not exactly realistic to see a healthcare practitioner every day to check your vitals, the next best thing is to find yourself a good activity tracker. It's not only an easy means of checking your vitals, but it also helps users who are trying to get fit. There's an array of options out there for you to pick from which is both a blessing and a curse. Rather than taking a headless chicken approach to finding your first or next activity tracker, here are some of the most viable options on the market.
The Best Activity Tracker
Fitbit Versa Activity Tracker
Not to be mistaken with the Lite version of the same brand, here is a highly viable activity tracker watch for anyone looking to track their fitness and health. With its lightweight and comfortable design, the Fitbit Versa Smart Watch is like a companion you can't really tell is there. Best believe that you can wear it all day and night without it feeling out of place.
But, it's not all about comfort here, this activity tracker can equally keep tabs on your heart rate, sleep pattern and all-around fitness. With a battery that can last for more than 4 days, there's no way you can miss all the information and features that it offers up.  Even better is the fact that you can sync it with your Android phone and have all have your information closer to you than ever before.
Key Features:
Can store and play up to 300 songs
Long battery life
Tracks a wide range of activities
Equipped with 15+ exercise modes
Specification:
Brand

Fitbit

Model

FB504GMBK

Weight

0.64 ounces
Accurate step tracking without GPS
Easy to view
Lightweight design
Continuous exposure to water isn't advisable
Hand motion logs in as steps
Subpar battery life
Prepare to have all your expectations exceeded with this unique activity tracker. Not only is it a high-performance device altogether, but it is also packed with features that make it the best wrist bound companion out there. The Letsfit Smart Watch is first and foremost fitted with a large touch screen which makes reading and interacting with information even more accessible. Even better is the fact that it satisfies the IP68 water standards, so users can don't need to take it off to swim or when caught in the rain. All this can only be topped by the fact that it does not only monitor the health and physical activity but also has features like stress training and music control. So, it really is not your run of the mill activity tracker, it's so much more. For more useful products like this, check out our guide to the best blood pressure monitors.
Key Features:
Compatible with smartphones
Tracks a wide range of activities
Strong battery
Great interface
Specification:
Brand

Letsfit

Model

ID205L

Weight

2.08 Ounces
Easy to use and set up
Long battery life
Great value for money
Text is quite small
Inaccurate output
Weak vibration
Fitbit Versa Lite Smartwatch
Although you spend practically every waking moment with yourself, you'd be surprised at how much you don't know. The device that will bring all that information to light is none other than the Fitbit Versa Lite Smartwatch. With this activity tracker, it becomes increasingly easy to keep tabs on your days and your nights. With it's strong and durable battery, there is no doubt that this model is up to the task. It is packed with features that ensure that users are up to date on… well, themselves. Using more than 15 exercise modes, fitness tracking has never been so accessible. This device also has GPS capabilities which make for more a more accurate recollection of pace and distance covered. With this comfortable contraption on your wrist, all the information you need has never been closer. Our guide to the best heart rate monitors features more amazing products to help you keep track of your health, so be sure to check them out.
Key Features:
Slim and lightweight design
More than 15 exercise modes
GPS capabilities
Tracks a wide range of daily activities
Specification:
Brand

Fitbit

Model

FB415SRGY

Weight

0.16 Ounces
It is easy to switch bands
It is waterproof
Easy to set up
Screen scratches easily
Accuracy is a concern
Subpar battery life
321OU Touch Screen Bluetooth Smart Watch
For that perfect blend of 'smartwatch' and 'activity tracker', the best option to go for is this one. The 321OU Touch Screen Bluetooth Smart Watch is all you need to keep track of your day and stay on top of everything. With a design like no other, it is ready to have you on top of your game 24/7. Connectivity is no issue here, it happens to be Bluetooth enabled so it can adequately access texts, electronic mail and all sorts of alerts without you having to check your actual phone. Even better is the fact that you can actually place and answer calls with this device.
Though it's great as a smart device, it does quite well as an activity tracker too. This handy contraption can count steps, count calories among an array of other things. It also comes at a steal, so that's a major plus. You may also like some of the best stopwatches from our list, so be sure to check them out.
Key Features:
Comes in an ergonomic convex design
Works with either Bluetooth or a SIM card
Compatible with both iOS and Android
Tracks a wide range of activities
Specification:
Brand

321OU

Model

321OU190810NB

Weight

3.84 Ounces
Great value for money
Easy to set up
It is water-resistant
Low camera and audio quality
The screen scratches easily
Hard to text
Everything has some sort of force that powers it, for most machines, batteries will suffice. For this particular device, body warmth and solar energy will do the trick. Best believe that the PowerWatch 2 is the answer to all your battery-related issues. With that out of the way, users can concentrate on tracking their activities properly. With even better sensors than before, this device is more than ready to offer up accurate information when it comes to steps taken, calories burned, heart rate among other daily activities. Just do what you need to do, this nifty device will be sure to do the rest. Kicking it all up a notch, this device is not only waterproof but equally water-resistant fit up to 656 feet. So, whether it's a full-on dip in the pool or a go at the dishes, this activity tracker does not need to leave your wrist. It would make an amazing fitness gift for any active man in your life.
Key Features:
Powered by body heat and solar energy
GPS enabled
Waterproof and resistant
Constructed using aircraft-grade aluminum and sapphire glass
Specification:
Brand

PowerWatch

Model

PW07

Weight

5 Ounces
No charging needed
Accurate GPS
Fitted with a comfortable silicone band
Not too easy to set up
It is quite pricey
The backlight is not automatic
Michael Kors Women's Access Runway Touchscreen Watch
The brand name alone is a clear indicator of class, style, and quality. Add functionality to that mix and you have the Michael Kors Women's Access Runway touchscreen Watch. It contains a whole array of features that are specifically designed to enrich the quality of life. Once your watch is connected to Wi-Fi, the constant updates will keep you at the top of your game. When it comes to the actual tracking, this fine device does not just monitor vitals and activity it tracks it overtime to produce data that can be analyzed for the user's benefit. It also features some other features that make life a whole lot easier. For instance, it can connect to streaming services to deliver your favorite playlists on the go. There's also the Google Pay function which ensures that paying those bills is no hassle at all. This Michael Kors watch isn't just an activity tracker, it's a complete experience.
Key Features:
Tracks a wide range of activities
Makes use of a rapid charger
Long-lasting battery life
Water-resistant for up to 50m
Specification:
Brand

Michael Kors

Model

MKT5046

Weight

3.36 Ounces
Aesthetically pleasing
Easy to resize
Easy to set up
Durability is a concern
Needs constant charging
Subpar touch functionality
Activity Trackers Buying Guide & FAQ
Being able to track your daily activities is a feat that has become quite easy thanks to this handy device. There's a whole lot of information available through this medium that can help improve your quality of life through and through. With activity trackers flooding the market at every turn, finding the right one can be a serious challenge. It's not just about quality but also personal preference and compatibility. In order to ensure that you get the best activity tracker for you, here's some much-needed guidance.
Features To Look For In Activity Trackers
Display  - Since this is essentially how you will be viewing your data, it is important to know the lay of the land when it comes to displaying. People have become accustomed to the idea of all their information present on the watch-like screen of a tracker. Nevertheless, this is not always the case, sometimes that information can only be viewed as a mere LED light display or using an app. Keep this in mind while you are on the lookout for the option that best suits your lifestyle.
The App - A fitness tracker is really only as good as the app that accompanies it. You see, once the data from your activity tracker is synced onto any of your devices, the app does not just act as a conduit but also helps to analyze the information. So, it's advisable to check out the app your future tracker works hand-in-hand with. You don't need to go far, check your Apple App Store or Google Play to size it up beforehand. The information and reviews on there should be enough to guide you well.
Accuracy  - This is a pretty big deal when it comes to finding the best activity tracker. You'd be surprised at how many of the options out there malfunction when it comes to accuracy. But remember, they depend solely on the combined effort of sensors and algorithms to record your steps, the hours you sleep and so on. So, there's a tad bit wiggle room when it comes to the information collected. Nevertheless, there are a handful of brands that are known for being as spot-on as can be for the most part of it. Despite this, be sure to cross-check the information now and then.
Waterproof Capabilities - The idea of a waterproof or resistant anything is not only great but quite functional. Since these devices are called activity trackers, for the most part of it, you should be able to wear them anywhere. In the shower, while swimming or even when you're caught in the rain. If you know this sounds the least bit like your lifestyle, then look for a device that can handle getting wet from time to time without glitching. Once that is settled, you can really get the most out of your activity tracker.
Types of Activity Trackers
Fitness Tracker - This model basically tracks your day to day activity using an array of features you may be familiar with. There's calorie counting, step tracking, sleep pattern, stairs climbed and others. Using this information, it can help users monitor their health status and equally work towards any fitness goals they might have set out for themselves. It's a great companion for anyone who is not meticulous when it comes to keeping track of these things on their own. This is pretty much a blanket description of what these devices can do.
Performance Tracker - This is for people who really want to take their active life to the next level. You could be looking to switch up your exercise routine or preparing to run the marathon. Either way, this device will help you achieve set goals. It still does what a basic fitness tracker does, but includes more features like a speedometer, heart rate monitor, GPS and an array of other multisport functions. With data like this at your fingertips, it will be increasingly easy to monitor yourself a bit closer in order to achieve set goals.
Health Tracker - While the best way to keep tabs on your vitals is to check them using blood pressure monitors, finger pulse oximeters and the rest, with a health tracker, it becomes a lot more accessible. Yes, you can get a summary of this on a tracker with a wristband, but you can equally track your health on devices you don't have to wear. There are scales that can help you track your BMI and muscle mass as well as blood pressure monitors that can sync with your smart device to give you extensive recordings.
Sign Up Now
GET THE VERY BEST OF GEARHUNGRY STRAIGHT TO YOUR INBOX