Best Snap Backs In 2022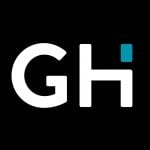 This product guide was written by GearHungry Staff
Last Updated
June 3, 2019
GearHungry Staff
GearHungry Staff posts are a compilation of work by various members of our editorial team. We update old articles regularly to provide you the most current information. You can learn more about our staff
here
.
GearHungry may earn a small commission from affiliate links in this article.
Learn more
You want to look your best all the time, but when summer comes around and you know you'll be outside in perfect photo opportunities at every occasion, great style is a must. Looking good doesn't always mean you have to fix up and look smart, though, and for more casual occasions rocking up in your favorite jeans, tee, and one of the best snap backs for you find is more than acceptable.
Unless you're a celebrity who transcends the laws of fashion, you can't pull off the snap back at weddings. However, if you're just meeting your buddies for a drink in the beer garden, heading off to a festival, or just taking an easy walk in the countryside, it can be both a fashion statement and, when combined with the best sunglasses something practical so you can shield your eyes and neck from the sun.
The versatility of snap back sets them apart from other hats around, and if you want one for as many occasions as possible while maintaining a style that others can only dream of, then look no further.
The Best Snap Back
Adidas Originals Snap Back Flatbrim Cap

Our top choice is an undisputed classic you've seen around schools, colleges, basketball games, on the subway, and pretty much anywhere. The Adidas Originals Snapback Flatbrim Cap is available in a variety of colors and designs to suit your style, so if you want to be bold and stand out, you're in good hands, and if you just need a simple hat to complete the look, they've got you covered, too.
The adjustable closure is reliable and will suit all head sizes, while the internal moisture wicking headband keeps your head cool in the sun. While breathable, it's also made from thick and durable material to ensure longevity. The contrasting underbrim proves its authenticity and allows you to step out with confidence every time.
For those who love all thing Adidas, it's the perfect way to complete your look and match with your Adidas shoes and other apparel, we just hope Adidas recognizes the free advertising you're giving them and sends more merch or even a job offer your way.
New Era MLB Snap Back Cap



Another classic choice and the go-to for baseball fans all over the US, the New Era MLB Snapback Cap allows you to look good and represent your team at the same time. It's more lightweight than the Adidas Originals, but you won't get the variety of styles and colors, with a consistent heather graphite hat with varying brim colors with the team logo placed proudly on the front.
This isn't a bad thing, though, and it may actually benefit it, making it ideal for anyone who needs a hat without wanting to attract too much attention to themselves. The adjustable design is great for those who thought they can't wear hats at all, and the perforated vent holes around the top keep your head cool at the bottom of the ninth.
Authentic and high quality, it's a great gift for fans of baseball, even if that fan is you, and would also make an excellent present for guests and relatives visiting from overseas they can take home as a souvenir.
Puma Golf P Snap Back Hat

If you've ever played golf in your life, you'll immediately understand how useful the Puma Golf P Snapback Hat can be. While other hats we've chosen fit a purely aesthetic purpose, this goes above and beyond that, looking great while still maintaining the spirit of the game but also being practical for easy visibility.
Unlike other snaps, the pre-curved bill protects your eyes better from the sun, and the ergonomic fabrics ensure complete comfort from the first tee to the 18th hole. It's breathable, and the moisture-wicking sweatband keeps your focus on the pin and not the trickling of sweat down your forehead, while the adjustable back means it can fit everybody. 
Like any decent hat, it comes in a variety of colors to suit your golfing look and the large, 3D-embroidered 'P' is a signal of quality and authenticity. For golfers, or even just those who spend a lot of time in open fields under the baking sun, this is a fantastic option to choose. If you love the brand, make sure you also check our guide to the best Puma shoes.

If you're not interested in snap backs that show off your favorite sports team, the Brixton JOLT Snapback is one of the best snap backs you can focus your money towards. While the style remains the same, it gives those not-so-interested in hitting balls and making runs a chance to get themselves a hat they won't feel like a fraud wearing.
With a variety of modest colors, it's great for chilling in the park, taking a stroll, or  attending gigs (just don't lose it in the mosh pit). The structured crown helps it fit comfortably on your head, while adjustable closure gives you the ability to personalize it to suit your head size or even your hairstyle.
The clean but slightly rugged look is perhaps our favorite feature, though, further pushing the idea this is made for more than just sitting on the sidelines cheering. Instead, it gives you the feeling you can get out there and do it, and with the clear and well-stitched Brixton JOLT logo on the front, you'll feel electrifying.
Columbia Mesh Snap Back Hat

For something with better breathability, the Columbia Mesh Snap Back Hat is the perfect summer hat for unrivaled comfort all day long. The mesh back gives your head some respite from the beating sun while you make your way along the trail.
The Flex-Fit performance is ergonomic and ensures superb comfort throughout the day and the closure gives you the chance to adjust the size as needed. There are also a variety of colors so you can pick and choose which one best suits your trail style, especially if you need to blend in to your surroundings. It's designed to take a beating, too, with study construction and materials to give you a hat you can rely on through the most arduous trails around.
While it is designed for trails, it's stylish enough you'd be able to wear it to family BBQs, festivals, and other events, and if the weather's hotter than you expected, you're already prepared to keep cool as everyone else around you complains about being too hot.
New Era Troy Lee Designs KTM Team Snapback

If you are or if you know someone who loves all things mountain biking, the New Era Troy Lee Designs KTM Team Snapback is a perfect gift. It's lightweight, and the construction is great quality so you know you can trust it to survive high climbs and steep slopes, along with more uneven terrain. Of course, we'll hope you wear this under your helmet.
The mesh back delivers excellent breathability and comfort, which is excellent for more intense mountain trails, but there's not as much variety color-wise, with only black or gray available. However, there are so many patches that this isn't an issue, and these add a splash of personality and lets everyone know what you love and how much you love it.
It might be a little too loud for some people, but we'll assume those are the same ones who aren't looking for a mountain biking snap back in the first place, so this shouldn't be a problem. 
Coal The Hauler Mesh Trucker Snapback

The Coal The Hauler Mesh Trucker Snapback is a classic all-American option that is just as suitable for the backyard relaxing with a drink as it would be hurtling down the highway with just the sun and the horizon for company.
Available in a variety of colors there's something for everybody, and the eye-catching styles pop like few other options on our list. It fits well too, and it neither too loose nor too tight even on the lowest closure, making it ideal for those with buzz cuts or thicker hairstyles without messing up your hair too much.
It's a little stiff when you first buy it, but after a short breaking-in period you'll have no trouble throwing it on and getting all the compliments and curiosities you know you deserve. This hat boasts excellent quality and superb construction that can survive all-day wear, all-week wear and you know what? All-year wear, too.

For something a little simpler but no less fantastic, the Nike AeroBill is a classic design that goes with pretty much anything. The soft snap back closure is secure and provides a comfortable and easily adjustable fit suitable for all head sizes.
The lightweight construction boasts special AeroBill technology that provides moisture wicking properties to keep your head cool and dry, and while the laser perforated holes around the side panels ensure a breathable experience ideal for all-day wear.
And in case you were concerned nobody can tell you're wearing a Nike cap, the classic and iconic Swoosh logo is easily visible on both the front and the back, so there'll be no doubts you know how good you look. Along with general weekday wear, it's also great for the gym and for golf, offering a versatile functionality to something that at first seems very simple. For more Nike products check out our guide to the best Nike sneakers.




Much like our MLB pick is an excellent choice for baseball fans, the New Era NFL Snapback is perfect for those who live, breathe, sleep, and eat football. With this, there's the chance to pick your favorite color regardless of your team, with options including black, green, and blue available for most teams.
The authentic design ensures high quality construction to provide durability and longevity, and the adjustable closure provides optimal comfort. The colors are bold, but be aware they may not entirely match the pictures because of photo quality and other differences. This is a minor issue though, and shouldn't take much away from what is a spectacular hat perfect for football lovers.
Whether you're a fan of the Steelers, the Patriots, or the Falcons, you can find the hat to show off your love for your team. They say that football is not life and death, and those passionate about the game know it is in fact much more than that.
Alpinestars Amigo Trucker Hat

If you need a snap back hat but are on a slight budget, the Alpinestars Amigo Trucker Hat is the product for you. You can take your pick from 3 colors: black, navy blue, and red, and the Alpinestars logo remains vivid and clear front and center.
As for the back, the mesh trucker style ensures excellent breathability to keep you cool throughout the day, and cementing it as a great choice for your summer-wear. It fits well, and many consider it one of the best fitting snap backs around, ensuring great comfort for whoever wants to rock it to the next big event or just to run to the store.
The lining is secure, and the high crown design means the inside is a little more spacious, so your hair won't mess up your hair. As a casual hat or one that offers more functionality than your standard snap backs, this Alpinestars Amigo is an excellent choice at a great price, friend. You may also like to check our guide to the best trucker caps.
Adidas Originals Trefoil AW Snapback

Our second Adidas choice is the Adidas Originals Trefoil AW Snapback ideal for those who prefer a more classic, retro style for their attire. At just 4 ounces, it's super-lightweight for easy all-day wear, while the multiple colors and available styles means that whoever you are you can find something to love about it.
There's a slightly pre-curved brim that offers better protection from the sun and makes it more than a mere fashion statement. You can also wear it with confidence on the golf course, at the stadium, and in the car to shield your eyes from the sun and keep you visibility as high as possible. 
The six-panel construction is standard, but the stitching is secure and reliable with excellent quality to guarantee longevity. This also ensures the crown is spacious but not too large it looks weird, while the green-under brim adds a pop of color and guarantees you're getting the real deal. If you're a collector of snap backs, there is always room in your collection for an Adidas classic, and this more than fits the bill.
Vans Off The Wall The Pinpoint Snapback

The effortlessly cool Vans Off The Wall The Pinpoint Snapback is an excellent choice for those who was never seen without a skateboard in their youth and might be looking to reclaim a bit of your youth. It comes in a plethora of designs suitable for anyone whether you like to look bold and brash or prefer something more reserved but nonetheless awesome.
Along with different colors, there's also a variety of alternative logos for you to pick from and find the right one for you, and if you can't decide, there are enough options (which are cheap enough) to start your own little collection of Vans snap backs.
The adjustable closure means it fits all head shapes and is suitable for all ages, so if you're buying for yourself or for a younger relative you can guarantee it'll go down a storm. The stitching is secure and reliable but it doesn't keep its shape as well as other options do. Still, it's a great every day hat to enhance your look and have everyone on the street looking back over their shoulder as you pass. You may also like to check our guide to the best 5 panel hats.

Our final and premium pick of the best snap backs is the Fox INSTILL Snapback which comes available in a variety of colors that are as iconic as they come. The large fox head logo is easily visible and contrasts superbly against the single-color background and also comes in different colors depending on which hat you choose for extra personality.
The high profile design offers ample room when worn while the adjustable snap closure means it's suitable for everybody to wear with comfort and confidence. This allows you to find the perfect fit for you that won't cause headaches or feel too tight around the temples. Likewise, it also won't be too loose you lose it when bending down or when a big gust of wind blows through.
It's an unmistakable style that will enhance and accentuate your daily look like never before whether you're heading to the ball game, to the gym, or want to enjoy some time in the sun with your friends and family while also keeping yourself in the shade, because that's really what hats are meant to do, right?
Sign Up Now
GET THE VERY BEST OF GEARHUNGRY STRAIGHT TO YOUR INBOX