Best Fishing Hats In 2022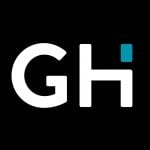 This product guide was written by GearHungry Staff
Last Updated
January 9, 2019
GearHungry Staff
GearHungry Staff posts are a compilation of work by various members of our editorial team. We update old articles regularly to provide you the most current information. You can learn more about our staff
here
.
GearHungry may earn a small commission from affiliate links in this article.
Learn more
It's a refreshing thing to be outdoors. With many activities at our disposal that helps us explore our surroundings, we can get in touch with nature all over again, and this provides us with s form of rejuvenation we can never get anywhere else. Fishing is one sport that provides us with an excellent opportunity to get out of the four walls we call home, and into the water. It is a great activity that exposes us to many elements we hardly take notice of in nature, which is why many people love it. However, it is important to also stay protected when spending long hours outdoors. That's why we're providing you with some of the best fishing hats currently being sold. All products listed have been reviewed according to their materials, functionality, durability and affordability.
The Best Fishing Hat
Columbia Sportswear Bora Bora Booney II Sun Fishing Hat
While you fish, you don't only get to relax, and you are also able to evaluate your life, be it your relationships, job, family, or education. There's nothing more exciting than hauling in a catch right after setting some realistic goals for the rest of your year; you feel like a winner all around. That winning attitude can only be accompanied by the Colombia Bora Bora Booney hat, yet another magnificent creation and addition to the collection of fishing hats found on the market today. The name is catchy, and the design is an exciting one, causing it to gain an immense following of customers all around the world. Made with textured nylon poplin which is 100% pure, this is one of the imported fishing hats designs that has changed the fishing hat game with all its exciting features and stylish frame. It is a stylish hat that ensures that modern technology is fused effortlessly with the traditional fishing hat design to create an innovative unit for all your fishing exploits.
The Omni-Wick fabric used for the Colombia Bora Bora Booney fisherman's hat is one of the advanced technology features included in its design. This material features strong sweat-wicking capabilities that soak up all moisture, leaving you extremely refreshed. Also, you're protected from harmful UVB and UVA rays often emitted by the sun, and this is all thanks to the use of an Omni-Shade UPF 50 technology within the hat's fabric. There is a mesh breeze-inducing vent featured in this high-performing fishing hat's design, ensuring that you are protected and kept cool during all those long hours spent outside.
For a comfortable and snug fit, the Bora Bora men's fishing hat comes with adjustable features such as a toggle at the back and an adjustable drawcord. This hat fits comfortably and securely on your head and is suitable for all your active days spent with friends and family out on the water. It is more than your average fishing hat, the Bora Bora Booney, as it carries the Skin Cancer Foundation's seal of recommendation. If you're to take a dunk with your hat, its quick-drying abilities will ensure that in no time, it's dry and ready for use again.
Make the Bora Bora Booney hat your trusted companion now and always for all your fishing trips and experience maximum face neck and ear coverage no matter what part of the world you find yourself. With its simple yet elegant features, the Bora Booney is one of our best Boonie hat picks in today's article. It does away with harmful rays and unwanted moisture and is also able to dry quickly whenever it comes into contact with water. You can wear it with your sunglasses for fishing as well.
Key Features:
100% Textured Nylon Poplin
Imported
Advanced technology
Adjustable features
Specification:
Brand

Columbia

Model

1447091

Weight

1 pounds
Rapiddominance Boonies Fishing Hat
Another boonie pick we recommend for lovers of fishing is the Rapiddominance Boonies Cap. This is one uniquely designed fishing hat that is recognized globally for its features and overall design. Regarded by many as functional and comfortable headwear, the Rapiddominance boonies cap promises to protect you from the sun's harmful rays while ensuring that you're provided with all the cool shade you deserve. Featuring a cotton and polyester construction, this fishing headwear helps get rid of beads of sweat that may form, through its metal side mesh vents.
The military specs this boonie features include its leather cord lock and chin strap, which are added to ensure that your fishing hat remains on your head securely as you move from one fishing location to the next. For easy storage and transportation, the Rapiddominance boonies hat comes with a floppy brim and a flat top, two notable features that help with easy folding and carrying of your favourite fishing hat from place to place. If you've been searching for a specific colour of fishing hat to complement your personality or style, this brand is the best option for you.
This is because you are provided with a wide range of colours to choose from, be it camo, mossy oak or desert, black or universal digital. The crushable style of this fishing hat, combined with its lightweight nature, makes it one favourite among fishers in different parts of the world. It's been built with high resistance to ripping and tearing, thanks to its cotton ripstop fabric that features a unique reinforcing technique. The military styled, flat top, crushable style and floppy brim Rapiddominance cap is a worthy investment. You can purchase this fishing hat for friends or family who love going outdoors for fishing activities or kayaking. For more fishing apparel check out our guide to the best fishing vests.
Key Features:
100% cotton ripstop
Chin strap with cord lock
Military specs
Imported item
Specification:
Brand

Rapid Dominance

Model

R70-PL-URB-02-P
LETHMIK Boonie Waterproof UV Protection Fishing Hat
If you're seeking to relax intensively over the weekend, we will recommend that you go fishing. It is one of the few outdoor activities that don't require a lot of energy. Sometimes, the sun can get extremely irritating during your fishing trips, and this may affect your efficiency and even cause sunburns; which don't look good, by the way. Luckily, with the LETHMIK Boonie Waterproof UV Protection Fishing Hat, you are guaranteed the needed protection. Constructed from 100% polyester fiber cotton, this tactical fishing hat is the perfect UV protection that will help keep the sun's damaging rays away from your face. The durable material also works well for active resistance to all kinds of forces and stresses appearing much stiffer than many boonies currently on the market.
This is one fishing bucket hat which boldly defines the phrase 'one size fits all'. It comes with an adjustable drawstring to keep the hat in place and ensure that no matter your head size, your hat fits securely and comfortably for as long as you please. Not only is this fishing hat lightweight and durable, but it is also extremely fashionable, and blends easily into any fishing style you're looking to pull off.
It is safe to say that the brilliance of this tactical bucket hat doesn't lie in its style but rather, in the practicality it offers. It can be worn on the beach or poolside, for a walk in the park, when you are out gardening, for a day out camping, hiking, or any outdoor sports and activities. You can make a purchase or five for you and your entire family, as you eagerly prepare for your next fishing adventure or outdoor camping experience. Feel comfortable and be protected from the elements, all at the same time with this magnificently designed fishing hat from LETHMIK. Our handy guide to the best fishing shoes features more great products like this.
Key Features:
100% polyester
UV protection
Lightweight fabric
Adjustable drawstring
Specification:
Brand

LETHMIK

Model

SH0010BG

Weight

3.2 ounces
KastKing Sol Armis Boonie Hat
When you're out fishing all day, you need to be protected from the elements. It's not enough to pop any old cap on and hope that it keeps the sun (or rain) off your face. You need a dedicated fishing hat. In our opinion, the KastKing Sol Armis Boonie Hat is one of the best. If it's protection you're looking for (and it should be) this is the hat for you. As you can probably tell from the product pictures, the outside of the cap has a camo-style print, which looks almost reflective at first. It might not be made from tin foil but it will certainly keep the sun off your head, face, and neck. In fact, it provides UPF 50+ protection, making it more protective than sunscreen. You won't even have to wear a gaiter around your neck because the wide brim provides shade right down to your shoulders. 
Another reason to love the KastKing Sol Armis Boonie Hat is that it's breathable. Around the top of the hat, there's a mesh section that lets air reach the back of your head and circulate around. This will keep your head cool in even the hottest sun. Of course, if you don't have hair at the back of your head, you will need to apply sunscreen or you could get burnt. The hat is made from lightweight materials and is available in a bunch of different colors, so you can choose one that matches the rest of your fishing gear. What more could you want? 
Key Features:
Breathable mesh and PE fabric 
UPF 50+ protection 
Mesh strip for breathability 
Drawstring 
Available in nine colors 
Specification:
Brand

KastKing

Weight

0.311 pounds
If you've ever got sunburn on a fishing trip, you'll want this hat. The ELLEWIN Fishing Hat is the ultimate protection from the sun. It's basically a standard cap with a mesh face cover and neck cover, which allows you to fish in the blazing sun without putting your skin at risk. The face and neck covers are both made from a breathable mesh material that lets air circulate around your face, keeping you cool throughout the day. It might seem counterintuitive but you'll actually be cooler with everything on. 
The covers attach to the hat with simple buttons that hold them in place. Of course, this protection would be useless if the materials didn't provide protection against the sun. Fortunately, they've chosen materials that provide UPF 50+ protection, making them more effective than most sunscreens. We also like the fact that the ELLEWIN Fishing Hat is available in four different colors. 
Key Features:
Separate cap with mesh vents
Breathable mesh face cover 
Breathable mesh neck cover
Available in four colors 
Quick-drying 
Adjustable 
Specification:
Brand

ELLEWIN

Weight

0.3 pounds
Fishing Hat Buying Guide & FAQs
Elements To Consider Before Buying Your Fishing Hat
Below, we provide you with some of the essential factors to be considered before opting for any fishing hat. These features are significant, as they ensure that you experience nothing but comfort while wearing your hat whenever you please. They include features such as water resistance, ventilation and sizing to help us present the best hat reviews to you.
Hat Size - There are no two human beings with the same head shape and size. We all have different head sizes, and this will define the kind of fishing hat we will need to purchase. Many brands have realised this; thus, they have offered us various sizes and shapes of caps, even though it may be a single model. The hat sizes are many and generally range from small to medium and ultimately large sizes. The different sizes offer many options for all kinds of people and all ages as well.
It is essential that when selecting a fishing hat, you know your heads measurement before making a purchase. Caps are meant to hold your head securely, not tightly. If a cap is too tight, it causes discomfort, and when it's too loose, it doesn't offer you much protection. If possible, opt for brands with drawcords, as they will ensure a perfectly fitting hat always.
Waterproof - When selecting the perfect fishing hat, we mostly look out for one that offers us the most comfort, and this is entirely acceptable. With support being a necessity, we must select hats that protect us in different weather conditions, be it extreme sunlight or intense rainfall. The fishing hat you decide to purchase must be made with water-resistant fabric to ensure that excess moisture is gotten rid off every time. It must be able to keep your head protected during rainfall, without compromising on the flow of air to your head.
Ventilation - Ventilation is an essential benefit we all require from hats. Therefore, it is critical that we pick fishing hats that provide your head with fresh air, to help prevent a lot of heat and sweating. Some caps feature vents or ventilation holes, and these elements help allow air to flow freely around your head, maintain its original temperature.
Fishing Hat FAQs
Q: What Size Guide Should I use to choose my fishing hat?
The various brands of fishing hats make different size guides available, depending on the model of a cap being displayed. This means that before you make any purchase, you must be aware of your head size for easy conversion or comparison. Measuring your head is not a difficult task, as it only requires you to measure the circumference of your head, at the area where you usually wear your hat. This is often a few inches above our eyebrows. After weighing this area, you can then compare your measurement to the available size guide to make a choice. Pick a more substantial sized hat, if your head size falls between two hat sizes, for optimum comfort.
Sources
Nylon - Wikipedia
Polyester - Wikipedia
Skin Cancer Foundation - Wikipedia
Sign Up Now
GET THE VERY BEST OF GEARHUNGRY STRAIGHT TO YOUR INBOX