Last updated:
25 Dec 2020
5 Best Fishing Hats (Review) in 2021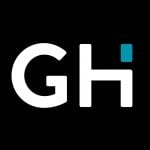 This product guide was written by GearHungry Staff
Published
January 9, 2019
It's a refreshing thing to be outdoors. With many activities at our disposal that helps us explore our surroundings, we can get in touch with nature all over again, and this provides us with s form of rejuvenation we can never get anywhere else. Fishing is one sport that provides us with an excellent opportunity to get out of the four walls we call home, and into the water. It is a great activity that exposes us to many elements we hardly take notice of in nature, which is why many people love it. However, it is important to also stay protected when spending long hours outdoors. That's why we're providing you with some of the best fishing hats currently being sold. All products listed have been reviewed according to their materials, functionality, durability and affordability.
The Best Fishing Hat
Fishing Hat Buying Guide & FAQs
Elements To Consider Before Buying Your Fishing Hat
Below, we provide you with some of the essential factors to be considered before opting for any fishing hat. These features are significant, as they ensure that you experience nothing but comfort while wearing your hat whenever you please. They include features such as water resistance, ventilation and sizing to help us present the best hat reviews to you.
Hat Size - There are no two human beings with the same head shape and size. We all have different head sizes, and this will define the kind of fishing hat we will need to purchase. Many brands have realised this; thus, they have offered us various sizes and shapes of caps, even though it may be a single model. The hat sizes are many and generally range from small to medium and ultimately large sizes. The different sizes offer many options for all kinds of people and all ages as well.
It is essential that when selecting a fishing hat, you know your heads measurement before making a purchase. Caps are meant to hold your head securely, not tightly. If a cap is too tight, it causes discomfort, and when it's too loose, it doesn't offer you much protection. If possible, opt for brands with drawcords, as they will ensure a perfectly fitting hat always.
Waterproof - When selecting the perfect fishing hat, we mostly look out for one that offers us the most comfort, and this is entirely acceptable. With support being a necessity, we must select hats that protect us in different weather conditions, be it extreme sunlight or intense rainfall. The fishing hat you decide to purchase must be made with water-resistant fabric to ensure that excess moisture is gotten rid off every time. It must be able to keep your head protected during rainfall, without compromising on the flow of air to your head.
Ventilation - Ventilation is an essential benefit we all require from hats. Therefore, it is critical that we pick fishing hats that provide your head with fresh air, to help prevent a lot of heat and sweating. Some caps feature vents or ventilation holes, and these elements help allow air to flow freely around your head, maintain its original temperature.

Fishing Hat FAQs
Q: What Size Guide Should I use to choose my fishing hat?
The various brands of fishing hats make different size guides available, depending on the model of a cap being displayed. This means that before you make any purchase, you must be aware of your head size for easy conversion or comparison. Measuring your head is not a difficult task, as it only requires you to measure the circumference of your head, at the area where you usually wear your hat. This is often a few inches above our eyebrows. After weighing this area, you can then compare your measurement to the available size guide to make a choice. Pick a more substantial sized hat, if your head size falls between two hat sizes, for optimum comfort.
Sources
Nylon - Wikipedia
Polyester - Wikipedia
Skin Cancer Foundation - Wikipedia
The best!
Gear, gadgets & stuff for men
Straight to your inbox