Last updated:
03 Nov 2020
10 Best Balaclavas (Review) In 2021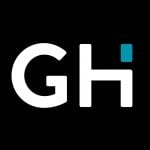 This product guide was written by GearHungry Staff
Published
November 22, 2019
Support us! GearHungry may earn a small commission from affiliate links in this article.
Learn more
If you're a fan of winter snow sports, ride a motorbike, or enjoy running and cycling outdoors in the winter, then you will no doubt be familiar with the balaclava, also known as a ski mask. It's an essential accessory, providing excellent protection from the elements. Unlike a neck gaiter, which generally covers the lower part of your face and neck only, the best balaclavas cover pretty much the entire face, leaving just the eyes and mouth exposed. They're typically constructed from a knitted fabric and are used to block out wind and insulate the head, face as well as the neck. Suitable for a host of sporting activities from hiking, skiing, snowboarding and mountaineering to providing protection from fire and heat for special services and armed forces, the balaclava also does an excellent job of keeping your identity anonymous. We assume you're looking for the best balaclava not because you want to rob a bank but because you're keen to hit the slopes! Read on to discover our top product picks in this category.
The Best Balaclava
Balaclava Buying Guide & FAQ
How We Chose Our Selection Of Balaclavas
Brand - There's lots of competition these days from both recognized brands as well as lesser-known entrants into the market. We try to pull together a cross-section of product recommendations from both leading brands as well as any notable new kids on the block. You never know what hidden gems you might otherwise overlook if you only stick to what and who you already know.
Price - Balaclavas aren't an expensive purchase but there is still plenty of choice depending upon whether you go for something with a cheaper synthetic construction or prefer a mask made from high quality, premium Merino wool. As always, we gather together a cross-section of price points designed to appeal to all budgets.
Reviews - We had no shortage of offers from the team, desperate to hit the slopes and try out all of the balaclavas for themselves and report back on their effectiveness. However, we made them do their research thoroughly, referencing consumer reviews to get a well-rounded opinion of all the positives and negatives that previous purchasers have already experienced and reported. Reviews form an important backbone of our final product selection process.

Features To Look For In Balaclavas
Choosing the best balaclava for you will be based on your individual needs. You might prefer a thinner merino wool one for running and thicker, thermal windproof design for a wet and windy day out on the slopes. Let's quickly review some of the main features to be aware of.
Size - The size, shape and design of your balaclava is essential to get right. Decide whether you'd prefer a full face with just eye slits, or you'd prefer a design with eye, nose as well as mouth openings. You might also prefer to go for a version with an extended, longer neck panel that can be tucked into your jacket to form a protective layer against the elements. Whether you prefer a loose-fitting or tighter style balaclava is also something you should think about. A snug fit is highly effective as a protective base layer and could also be used in conjunction with an additional beanie hat or rain hood.
Material - The material used in the construction of your balaclava is probably going to be your primary concern. You have quite a few different options available, each with their relative merits and associated costs. With everything from Polyester to Nylon, Merino Wool to Neoprene on offer. Let's do a quick run through the key advantages of each so that you can make a better-informed decision about which material type is most appropriate for you.
Polyester - Excellent at wicking moisture as well as being fast-drying, Polyester is a lightweight and inexpensive choice but it is prone to building up a bit of a stink, especially when worn regularly.
Nylon - A popular and versatile choice, nylon is protective but breathable and let's moisture out. It's also durable and relatively inexpensive and can be used in combination with other fabrics to provide a durable blend. It also offers high levels of windproof protection.
Merino Wool - Wool is warm, soft and offers a plush sensation against the skin as long as you go for premium Merino wool and not something that's scratchy. It's naturally moisture-wicking and odor resistant and can be used in a variety of applications.
Neoprene - This is a durable synthetic fabric that provides excellent levels of warmth, water-resistance as well as windproof properties but it doesn't allow the breath to escape very well so you could end up working quite a sweat.
Maintenance - Always refer to your maintenance instructions to ensure that you correctly look after your chosen balaclava. Depending upon what the principle material construction will determine the washing and care procedures. Many can be removed and simply popped into the washing machine on a regular cycle.

Balaclava FAQ
Q: What is balaclava?
A: A balaclava isn't a delicious honey and pistachio confectionery hailing from Greece but rather a knitted face and neck mask designed to protect the head from wind and extreme weather conditions. Providing warmth and insulation, balaclava's are popular with snow sports enthusiasts as well as motorcyclists, racing car drivers, special armed forces and yes, bank robbers! Originally designed for use by soldiers battling severe weather conditions in the Crimean War back in 1854, what was a knitted woolen cap has since been transformed into what we today call the balaclava.
Q: What's the difference between a ski mask and a balaclava?
A: Ski mask and balaclava are basically interchangeable names for the same style garment. Both differentiate from what is referred to as Beanie or a Neck Warmer. The ski mask or balaclava completely covers the head, neck and most of the face, providing not just wind and cold weather protection but also flexible insulation, warmth as well as protection from debris, dust, sand and flying bugs! Beanies are similarly made from knitted wool or thermal fabric but designed like a skullcap to tightly fit the top of the head and be pulled down to keep the ears warm. Neck warmers differ again in that they are generally a tubular design, slipped over the head, covering the bottom half of the face and leaving the top exposed.