Best Bear Sprays In 2022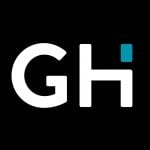 This product guide was written by GearHungry Staff
Last Updated
November 26, 2018
GearHungry Staff
GearHungry Staff posts are a compilation of work by various members of our editorial team. We update old articles regularly to provide you the most current information. You can learn more about our staff
here
.
GearHungry may earn a small commission from affiliate links in this article.
Learn more
Depending upon where in the world you live and how remote the regions are that you venture into for your weekend camping or backpacking trips, you might be unfortunate enough to come across a bear. While it's highly unlikely that they will attack as they actually don't really like us, humans, that much, especially if we are especially noisy ones, forearmed is always best! Bear spray is a modern and safe, non-toxic deterrent that could offer some much-needed protection for humans but without physically harming the bear. Choosing the right bear spray is important, and there are various important features that you need to consider, not least the effective range and potency of the formula. So we're here to guide you through our top tips and recommendation for choosing a good formula with our Best Bear Spray review.
The Best Bear Spray
Frontiersman continues to rank as one of the most popular, cost-effective and respected bear sprays currently available. It consistently receives great reviews and delivers good results. You get to choose from either a holster for your chest or your belt which means you can wear your bear spray close to you, along with your tactical knife, precisely for when you need it the most. This accessible fit is essential and having the choice of both options isn't something that many other manufacturers offer. On top of that, it also has a formulation that features the highest level of capsaicin content legally permissible at 2% plus delivers an effective 30-foot range, so you're not having to get too up close and personal with that bear! All in all, this is a reliable and proven bear deterrent with a good range and a potent concentration of active ingredients. It's been proven effective in the field by Elmendorf Air Base who have run tests on Black, Brown as well as Polar bears.
Key Features:
Comes with your choice of belt or chest holster
Maximum strength formula at 2%
Safe, protective range of 30 foot
Delivers a rapid heavy fog of spray for your added defense
Accurate, reliable and highly efficient
Specification:
Brand

FRONTIERSMAN

Model

FBAD-04

Weight

0.96 ounces
This powerful bear spray developed by the well-respected company, UDAP, disperses its active ingredients quickly and efficiently. Their Pepper Power Fogger has an enhanced range and is a broad patterned spray, creating a particle size that makes it easy for the bear to inhale. It also comes with an exclusive Griz Guard Holder which means that it is easy to transport and is conveniently on hand for when you need it most. No panicking trying to locate in your survival backpack as that grizzly bear makes its way towards your camp. Users rate that Udap Bear Spray has a range and distance of 30 feet and it has one of the highest quantities of capsaicin at 2%. We say bear's beware!
Key Features:
Comes with a convenient carry holster 
Easy portability, storage, and quick retrieval when required
Powerful bear spray fog style formulation
Developed by a bear attack survivor
Hottest bear spray allowed by Law
Specification:
Brand

Udap

Weight

13.93 ounces
If you come face-to-face with a giant grizzly bear, you need the right protection and you need it quickly. The Griz Guard Bear Spray is the perfect bear deterrent for this situation. It contains the most powerful formula allowed by the EPA, so you can be sure that no one will have a more powerful bear spray. When you press the button, it rapidly deploys a heavy fog up to 30 feet away. This will disorientate the bear and cause it irritation and discomfort for up to two hours. We also like the fact that it comes with a plastic holster, so you can fit it to your belt or bag – just make sure it's somewhere you can access immediately. 
Key Features:
7.9oz / 225g
30-foot fog 
Most powerful formula allowed by EPA 
Field-tested 
Plastic holster included 
Specification:
Brand

Griz Guard

Weight

7.9 ounces
Counter Assault 8.1oz Bear Deterrent Spray
The Counter Assault Bear Deterrent Spray was developed in conjunction with the University of Montana. If you live in Montana, you've always got to be on alert because it has a huge population of black bears and some grizzlies too. We wouldn't be surprised if everyone on campus had a bottle of bear spray clipped to their belts. This bear deterrent has the 'hottest formula allowed by law', which contains 2% capsaicin & related capsaicinoids. It's also one of the more environmentally-friendly bear sprays on the market, so you can spray with zero guilt. 
Key Features:
8.1 oz
7 seconds spray time 
Hottest formula allowed by law 
Holster included 
Environmentally-friendly
Works on all eight bear species
Specification:
Brand

Counter Assault

Weight

8.1 ounces
UDAP is dedicated as a company to providing quality, professional products for the outdoors, camping and hunting enthusiasts among you. Udap 12HP Bear Spray is a high performing formulation coming in at a 2% concentration and offering a 30-foot spray range. You know that you are in safe and reliable hands when the product has been developed by a bear attack survivor. Included with your purchase is also a handy 32-page bear safety tips booklet as, after all, keeping yourself safe is every bit as important as being able to defend your camp. It also comes with a glow in the dark safety clip so don't have to worry about scrabbling around the camp trying to locate your bear spray only to realize that it's too late! Our guide to the best survival knives features more great products like this.
Key Features:
Comprehensive safety booklet provided
Developed by a bear attack survivor
Hot pepper spray with a 2% active concentrate
Delivers a 30-foot effective range
Features a glow in the dark safety clip and chain
Specification:
Brand

Udap

Model

#12HP

Weight

13.6 ounces
Bear Spray Buying Guide
How We Chose Our Selection of Bear Sprays
There may only be a few products on this recommended guide, but you can rest assured that they come from reputable brands and have all garnered plenty of positive consumer reviews. We've included a range of price points with both a best and premium choice recommendation and of course, they all must be easy to use, with clear instructions that are straightforward enough to be successfully executed in a crisis situation with dangerous animals.
Features To Look For In Bear Spray
There are a couple of crucial things to be on the lookout for when you are purchasing a Bear Spray, not least their active ingredient content. We've listed out a few of what we think are the most important feature for you below.
Range & Coverage - Perhaps the most important consideration when it comes to choosing a bear spray is understanding its effective range, distance, and coverage. The spray is measured in feet, and you will find the ranges vary from 15 – 40 feet with most coming in at around the 20-30 foot rage. That final performance will of course also be affected by wind conditions too so be aware of that before you spray off into entirely the opposite direction to the one that the bear is headed towards you from!
Duration & Capacity - Bear spray canisters might be packed with a powerful active ingredient, but they can practically only hold so much fluid. The contents are dispersed in a highly pressurized way which means that the fluid will get quickly used up too. Most sprays will provide a performance time of 3-5 seconds only which might not seem like a lot, but it's definitely ample time to stop a bear firmly in its tracks while you make a measured (no running please!) retreat to safer ground.
Convenience - There's no point whatsoever being armed and dangerous if it's packed at the bottom of your backpacking backpack so picking a bear spray that also comes with its own holster is a smart choice. You need a holster that is positioned in an accessible location, has versatile attachment options so that you can wear it how is most comfortable and convenient for you and it needs to be easy to open and release in an emergency too!
Effectiveness & Formula - Most bear sprays are heavily biased towards just the one active ingredient which is a derivative of the chili pepper. While this has a debilitating effect on a bear temporarily, it won't cause any long-lasting distress or harm. The higher the concentration, the more acute the side effects which can include pain, sneezing, watering eyes and of course, lots of growling! The effective and recommended dose for bears is between 1-2% only.
Bear Spray Tips - Here are our top tips on who to deploy your bear spray effectively should the need ever arise. First up though, we do highly recommend that you carry it with you in a holster or attached to your belt. If you do happen to be in an area where you might surprise a bear, you need to be able to respond quickly and have both hands free. These are our top tips:
Aim your spray canister towards the approaching bear, adjusting your angle for any wind direction
Keep your arm steady and sure and depress the trigger with your thumb
Aim slightly above the bear's head to account for gravity
Don't be tempted to spray all the contents at once in a panic as re-application might be needed
If the bear is still on the advance, spray towards the face
Once the bear is on the retreat, quickly but calmly leave the area and don't run! If necessary, take refuge in a vehicle
Bear Spray FAQ
Q: How does bear spray work?
A: Bear spray is essentially highly pressurized hot pepper that has been ground up and then forced into a container. Sprayed into the air, if a bear walks into the mist, it burns their eyes and nose acting as a deterrent. In most circumstances, a bear spray will be effective with a range of 18-30 feet depending of course upon the brand of spray that you've purchased.
Generally speaking, the most effective range is going to be half of the maximum quoted manufacturer's distance and let's face it, really you want to be as far away as possible but in reality, that bear is actually getting reasonably up close and personal! Hence why you are using the spray in the first place. Also, keep in mind that adverse weather conditions such as wind and rain can also affect the distance so judge wisely and be careful.
Sprays themselves do vary in effectiveness, especially out in the wild but overall, when following the instructions correctly bear sprays have been documented and proven to work. Just the mere fact that you have access to a bear spray will probably give you some peace of mind to make sure that you have it in close proximity in case you do need to quickly access and even more importantly, best to ensure that you know who to administer it! When a big bear is approaching is too late to take out the instructions and read how to use your spray! Your bear spray is totally useless if it's backed at the bottom of your backpack to ensure that you carry it in a holster or have it attached to one of the external straps of your pack ready to grab if you are unfortunate enough to need it.
Q: When should I spray?
A: Bears will typically do their very best to avoid humans so you will be very unlucky if you do encounter one. The best strategy you can employ to avoid bears is to make as much noise as possible, always try and camp in groups and be vigilant and aware of the signs of recent bear activity – tracks, overturned logs, diggings, etc. In the rare instance then that you do encounter an aggressive bear, that's when your spray will be required.
There are a couple of things to be aware of when using bear spray. Never spray it on or near your camping gear, backpacks or blow up tents thinking that this will act in itself as a deterrent. Quite the contrary. Once the volatile active ingredients in the spray have physically broken down, the remaining pepper residue could actually attract and encourage bears into camp!
The most intense effects of a bear spray are within 30-45 minutes of spraying. The bear spray really should be used only as your last form of defense. As already mentioned, your best strategy is to avoid an encounter altogether, be vigilant for signs of recent activity and if in doubt, make plenty of noise!
Q: What is a shelf life of bear spray?
A: Bear spray in the wild is proven to be more effective deterrent than firearms and while there is plenty of marketing spiel about the potency of sprays, not all manufacturer's make such explicit claims about it longevity and shelf life so make sure that you are vigilant and check on the expiration date. Generally speaking, the best by date will be stamped on the bottom of the canister and expect it to have a 3-4 year shelf life. It's not that the contents of the spray degrade and become ineffective but more so that the product starts to lose its ability to spray effectively. Bear spray will usually comprise of an active ingredient (such as a capsaicinoid) along with a carrier (propylene glycol) and a physical propellant (a popular one being nitrogen). With the passage of time and especially if the product remains unused, the pressure inside the canister is reduced, and it is this that compromises the spray's effectiveness, and in particular, it's useful range.
Q: What is the difference between bear spray and pepper spray?
A: A pepper spray is designed for civilian self-defense and contains the same chemical that is found in chili peppers, known as oleoresin capsicum. As anyone knows who's inadvertently chopped a chili then rubbed their eyes afterward, boy does it sting! Worse than that though, when used in a targeted spray it can cause intense burning pain, swelling of the eyelids, temporary blindness and difficulty breathing. The effects can last for over 20 minutes, and it's used by military and the police globally as a deterrent against threatening behavior.
A bear spray is similar but not the same as it delivers a significantly lower l concentration of the active chili based ingredient. For human use, a pepper spray can contain 10%, and the higher concentration of oleoresin capsicum whereas a bear spray will only contain 1-2% of the same active. The point is to cause the bear to back off rather than to do any real harm.
Q: Do I have to use all bear spray at once?
A: Ideally, you should use just enough bear spray to deter the bear from approaching any closer towards you and your camp, providing you with adequate time to make your own getaway. The aim is to spray slightly above the bears ahead as gravity will cause the spray to fall down towards the eye area. Deploy in 2-3 second bursts from an effective but safe distance. If the bear is still on the approach, try again but aiming more directly into the face.
On the basis that you may well encounter another bear, possibly even the same one, it's best to have some spray still left in your canister for any further close encounter. The most important thing if you are in the bear territory is to ensure that you always have your spray on hand.
Q: Will the bear spray harm the bear permanently?
A: Bear spray won't cause any permanent damage or injury. It merely acts as temporary and uncomfortable deterrent providing you with a bit of breathing space to take action yourself. It's designed to be a non-toxic and non-lethal means of repelling an attacking grizzly or black bear.
Q: How do you treat a bear spay if it gets on your skin?
A: Bear spray is potent enough to cause a severe amount of discomfort although it's unlikely to cause any permanent damage. It could however definitely affect your eyes if it's accidentally released at close range. If it does come into contact with your skin, you should immediately flush the area with water and be prepared to feel uncomfortable for anywhere from 15-60 minutes.
Sign Up Now
GET THE VERY BEST OF GEARHUNGRY STRAIGHT TO YOUR INBOX