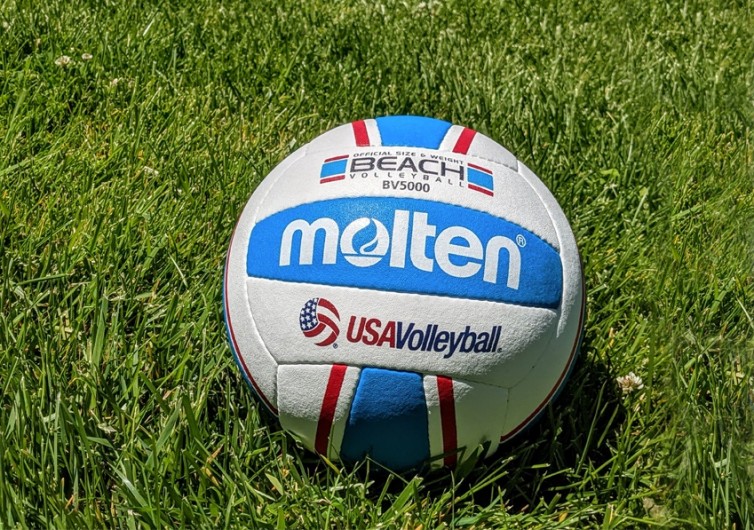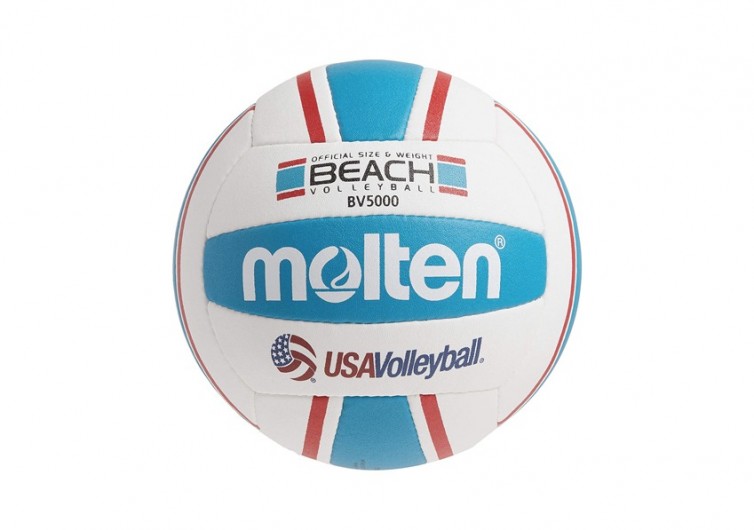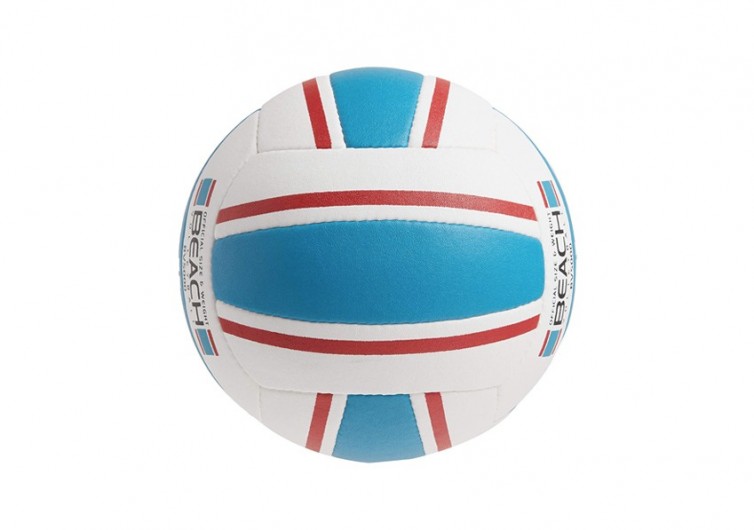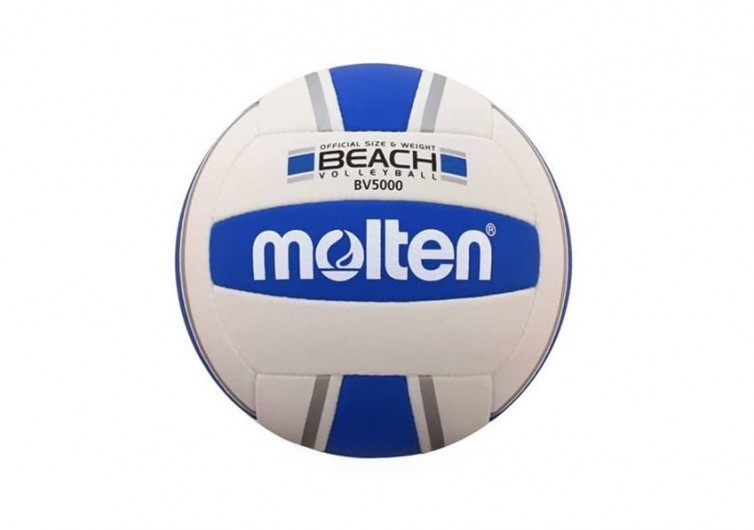 GearHungry may earn a small commission from affiliate links in this article.
Learn more
Serve's Up: Molten Elite Beach Volleyball Review
There's a lot to be said for laying in the sun and dozing off to a great book, but after a while, you're going to want to get up and move. And there's no better way to get up and go than with an impromptu volleyball game. Sure, you could bring a frisbee, but everyone has that one friend who never learned how to throw it and he'll inevitably chuck it out into the ocean or right into some huge guy's face, leaving you to either go on a search and rescue swim or to run for your life.
A volleyball, on the other hand, is easier to control and they don't sail a quarter of a mile away with every errant throw. Plus, you can just bump it around between two or three buddies, invite a bunch of people together for a game or just bop it to yourself if you're more of the introverted type.
And yeah, you can do this with just any random volleyball. But it's not going to last — repeated spikes down on sand and dunking in the ocean can do a lot of damage to one of those soft, spoiled indoor balls that are used to cushy hardwood use.
If you want to get the most out of your hard-earned vacation time, you're going to want a volleyball that's built for the beach, and the Molten Elite Beach Volleyball is one of the best.
Testing the Molten Elite Beach Volleyball
The official outdoor volleyball of USA Volleyball, the Molten Elite Beach Volleyball is built for hard outdoor use. The hand-stitched soft polyurethane cover is extremely durable, but during testing, the leather-like feel provided plenty of comfort and control. The comfort was especially noticeable when smacking a serve over the net or digging a spike. The ball still slapped, and my forearms were red as hell after we played, but that stinging tingle was nowhere to be found.
During games at the park, it was obvious why USA Volleyball uses this as its official outdoor volleyball. The polyurethane cover was tough as hell, surviving intense games in both sand and grass with gusto. The cover even handled enraged kicks out into the street when those jackasses on the other side of the net managed to cheat their way into a point (rage-quitting is my greatest volleyball skill). The cover had a few scuffs, but it emerged unscathed otherwise. My reputation, not so much.
Even though it dealt with outdoor play like a tank, it handled like your favorite indoor volleyball. The feel was consistent, yet adaptive. During spikes and serves, it would fly off your hand like it was shot out of a cannon but floated like a butterfly when setting up a teammate for the perfect spike. It was great on defense, as well. Instead of shooting off to god-knows-where when I tried to dig out a shot, the ball reliably bopped straight up so one of my buddies could get under it for a perfect set.
To test water resistance, I tossed the Molten Elite in the Sacramento River and let it soak for a few minutes to simulate how long it would take for me to wade into the ocean and rescue it from an errant hit or rage-kick. The polyurethane cover prevented the ball from soaking up water and putting on weight, and it shook off the water after a drop in the sand and a few quick smacks.
Conclusions and Availability
Overall, the Molten Elite Outdoor Volleyball ($40) is the perfect way to spice up a day at the beach. It's tough enough to handle not only the outdoors, but also the occasional player tantrum, and the response and perfect touch go a long way towards keeping those tantrums to a minimum. It's available in red, white, and blue, or silver, white, and blue.
Pros:
Durable
Responsive
Soft-touch
Great rebound
Cons:
The looks my friends give me when I yell, "Goddamn it" and kick the ball into the water
Molten Elite Beach Volleyball Features:
Hand-stitched polyurethane cover
NORCECA approved
Official size and weight