NETGEAR R6700 Nighthawk AC1750 Dual Band Smart VPN Router
Key Features:
AC1750 router
1GHz Dual Core Processor
2.4GHz – 450Mbps & 5GHz - 1300Mbps
Prioritized bandwidth for gaming, videos, & music
USB 3.0 port
Smart parental security controls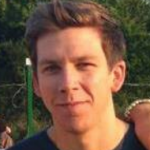 There are times when you need to create a virtual private network. Whether you're a gamer, someone who works with sensitive information, or you just want to beef up your online security, you'll need to invest in a VPN router. Depending on your needs, the price of VPN routers can vary, which is why we've included five different ones. We've searched the internet for the best VPN router, and these are our favorites.
The Best VPN Router
VPN Router Buying Guide & FAQ
How We Chose Our Selection Of VPN Routers
Brand – There are a few very well-known brands in this industry, such as NetGear and TP-Link. However, when we're choosing products for our Buying Guides, we look past the brand name and look deeper into the features and quality of the product.
Reviews – It doesn't matter what product we're writing about; we always check out customer reviews. They are a fantastic way of finding out how a product works in the real world. For example, with VPN routers, they all work in a perfect environment. But when you get them home, there are all sorts of variables to take into consideration.
Price – Not everyone has the same budget when it comes to creating a virtual private network. The amount of money you need to spend on a VPN router depends on your online security needs. For example, gamers might want more power and versatility than a normal internet user.

Features To Look For In A VPN Router
Security – Security is paramount to anyone looking into buying a VPN router. Creating a VPN allows users to send and share information as if their computers were connected were directly connected to a private network. It makes your computer less vulnerable to ransomware attacks, keeps your data encrypted, and hides your activity.
Software – In addition to a VPN router, you will need some VPN software to create the network. Most of the VPN routers on this list comes with corresponding software from a VPN service provider.
Third Party Software (DD-WRT and Tomato) – If you're not satisfied with the software, you might want to opt for some third-party software such as DD-WRT and Tomato.
Wireless Standard – This relates to a set of standards created in the 1990s and constantly being updated. Make sure that the VPN router you choose corresponds with the appropriate wireless standards.

Band Amount – in wireless networks, the band relates to the range and speed of the connection. The higher the band, the faster and further the connection can reach.
MIMO – MIMO (Multiple inputs, multiple output) means you can have high-speed access on multiple devices at the same time.
Connectivity – Connectivity is key when it comes to VPN routers. Always check out the different connectivity options.