Best Electricity Usage Monitors In 2022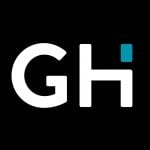 This product guide was written by GearHungry Staff
Last Updated
August 9, 2019
GearHungry Staff
GearHungry Staff posts are a compilation of work by various members of our editorial team. We update old articles regularly to provide you the most current information. You can learn more about our staff
here
.
GearHungry may earn a small commission from affiliate links in this article.
Learn more
With energy prices fluctuating and the cost of living seemingly always on the increase, it makes sense to try and reduce household costs wherever you can. Something as simple and effective as an electric usage monitor can help you manage your energy consumption so that you can slash those electricity bills. It's a small device that's relatively inexpensive to purchase but which can also immediately help you to reduce costs and save money.
With so many different energy monitors on the market to choose from these days, deciding which one to go for can be challenging. That's why we've compiled our review of the best electric usage monitors to save you money in an instant. You might be surprised to learn just which devices are costing you the most in your home, even when they're not even in use. Below you'll find our detailed reviews, together with a comprehensive buying guide of the best electricity meters.
The Best Electricity Usage Monitor
P3 International Kill A Watt EZ Electricity Usage Monitor
We're taking a look next at the Kill A Watt EZ device from P3 International which can help you to calculate, forecast, and manage your energy consumption. With an easy to read display screen, you can view your energy consumption on the LCD panel. This unit enables you to work out your projected costs by day, week, month, and year and is accurate to 0.2%.
To use, you simply plug each of your appliances individually into the device to assess how much energy each is consuming. You can then make conscious decisions about which appliances you use more regularly based on which are costing you the most to run. The device also allows you to enter your providers' utility costs so that you can see their monetary value too. For more amazingly useful devices for your home, check out our guide to the best water detectors.
Key Features:
Easy to read LCD panel
Monitor energy consumption of individual appliances in your home
Built-in battery backup function
Enables you to calculate and forecast costs daily, weekly, monthly and annually
Displays eight critical units of measure
Specification:
Brand

P3

Model

P4460

Weight

5 Ounces
Simple to use
Easy to set up
Clear display
Accurate measurement
Battery backup
Limited features
Display difficult to read in dim light
TP-Link HS110 Smart Plug Energy Monitoring
From popular brand, TP-Link, our next best electric usage monitoring system can turn on and off your electronics from literally anywhere. All you need is your tablet or a smartphone and access to the free Kasa app. You can conveniently switch gadgets on and off at scheduled times to give the illusion that someone is at home. You can also check in on all your devices remotely, create schedules, and set daily timers.
By using the energy monitoring system, you can save money and conserve energy by analyzing the historical power consumption of your home's devices and adjusting usage accordingly. It all works with Alexa too so you can activate voice control. There's no hub required, and it's totally customizable. Simply by downloading that Kasa app, you can simultaneously track and manage multiple devices by adding as many Smart plugs as required. TP-Link HS110 Smart Plug Energy Monitoring is an excellent and cost-effective way to manage your everyday energy consumption.
Key Features:
Kasa app monitors real-time power consumption
Smart plug works directly with Amazon Echo
Can be set to away mode to schedule your lighting when you're not at home
Create controls to operate multiple smart plugs with one command
Energy monitoring mode enables you to save money on your electricity bill
Specification:
Brand

TP-LINK

Weight

5.3 Ounces
Simple set up
Lots of features
Control by voice or by the app
No hub required
Scheduling program
Energy usage history
Some reported connection issues
Inconsistent results
Eyedro EHEM1-LV Home Electricity Monitor
This small and compact Eyedro Home Electricity Monitor device is easy to install and comes with a free web app so that you can view interesting reports about your daily, weekly, and monthly energy consumption. It also helps you budget ahead by providing forecasts of expected costs based on those statistics. It takes minimal time to install, and it can be connected to the internet via Wi-Fi, or wired version can be purchased instead.
Featuring customizable settings, you can view your consumption in both kHw as well as dollars, and either view on the high resolution colored digital display or via the complimentary cloud-based app service. All the information can be viewed in real-time, and it can also be integrated with Amazon Echo, plus there are no batteries to be changed. This is a highly user-friendly and convenient electric monitoring device. Our guide on top door draft stoppers features some amazing products that will help you save on energy bills. Check them out.
Key Features:
Track real-time usage charges and make proactive decisions
Access consumption usage on the go
Access via Amazon Echo, Phone to Tablet
Customize your settings and input your current electricity rates
View data consummation in watts, amps and also dollars
Specification:
Brand

Eyedro

Weight

1.85 Pounds
No batteries to change
Cloud-based
Easy setup
Free monitoring
Real-time results
Optional wireless function
Only uploads data via their website
Some server issues reported affecting service
Poniie PN1500 Portable Micro Electricity Usage Monitor
The Poniie PN1500 is one of the most trusted electricity usage monitors on the market. It's one of the cheaper products in Poniie's range but you get a lot of the same features as the more high-end monitors. For example, the refined accuracy ensures best-in-class accuracy (0.01W, 0.1V & 0.01A resolution), so it doesn't matter how much you spend, you won't get a more accurate monitor. On the front of the monitor, there are five independent keys allowing you to access different power parameters quickly. It also has a built-in memory for cumulative kilowatt-hours and elapsed time. 
This might not be the most advanced electricity usage monitor on this list but it does the basic things really well. It's also protected by a one-year warranty, which means you can buy with confidence. 
Key Features:
Best-in-class accuracy 
Five quick access keys
Backlight 
Built-in memory 
One-year warranty 
Specification:
Brand

Poniie

Model

PN1500

Weight

4.8 Ounces
Easy to use 
Competitively priced 
Protected by warranty 
In-built memory
Poor soldering inside 
Some durability issues 
P3 P4400 Kill A Watt Electricity Usage Monitor
If you want to save a bit of money and still get a P3 Kill-A-Watt, you can get this model – the P3 P4400. We already featured the P3 P4460 earlier on this and this is the slightly cheaper version. Honestly, there isn't much to separate the two models. This model still provides you an easy way to keep track of your energy usage. The only difference is that this model doesn't have an in-built memory, so when you unplug it from the wall outlet it loses all of its data. The P3 P4400 has an easy-to-read LCD display, five quick-access buttons, and can be used to monitor electricity usage by day, week, month, or year.  
Key Features:
Easy-to-read LCD screen
Five quick-access keys 
0.2 – 2.0 percent accuracy
Monitor by day, week, month, or year 
Specification:
Brand

P3

Model

P4400

Weight

6.4 Ounces
Easy to use 
Pretty accurate 
Easy to read display 
If you want more detailed information about your electricity usage, the Sense Energy Monitor is the product you need. Get an electrician to install the Sense monitor into your electrical panel and it will send all of the information you need to your smartphone. Find out information like how much the washing machine costs per wash, when the TV was turned on and off, and how many times you use the microwave in a week. Information like this gives you a much more informed approach to saving on your electricity bill. At nearly $300, it might seem like a lot of money for an electricity usage monitor but if you use a lot of high-energy appliances, you could end up saving $300+ a year on your energy bills.
Key Features:
Sense monitor 
IOS, Android, and web app 
Needs professional installation
Dedicated circuit monitoring
Specification:
Brand

Sense

Model

12000

Weight

1.81 Pounds
Provides incredibly detailed information
Easy to understand 
Works from anywhere 
Needs professional installation
Electricity Usage Monitor Buying Guide & FAQ
How We Chose Our Selection Оf Electricity Usage Monitor
Brand - there are a couple of leading brands in this category that of course made it onto our Buying Guide. However, we also look past just the brand name to review the features, benefits, and overall quality of the products we recommend to bring you a broad cross-section of products.
Price - we're conscious that not everyone has the same budget available, so we always pull together a comprehensive range of price points so that there is something to appeal to everyone.
Reviews - no matter what the product category we are reviewing and how extensive our own knowledge and testing is, we always extensively review customer feedback and reviews. There's no better way of understanding how a product is likely to function in the real world than by reading about previous customer experiences.
Features To Look For In Electricity Usage Monitor
An electricity usage monitor is a smart investment that will immediately begin to save you money and very quickly pay for itself. Installing a monitor is a quick, easy, and cost-effective way to manage your monthly household bills and to actively reduce them. Choosing the right one for your household is an important decision, and there are a few factors that we recommend you first consider.
Ease of use - if you're not technically minded then go for a unit that's easy to use and install and can be simply be plugged in. The majority of electric usage monitors are straightforward to use so you shouldn't have any problems. Generally, there's nothing more complicated required than plugging the device into a transmitter and simply reviewing the results of the display panel.
Size of the monitor - decide how large and also what kind of monitor display you require. You should be able to choose from an energy monitor which supports iOS and Android or go for a model which provides access via a web browser platform.
Quality - as with all electrical devices, quality matters so always purchase from a reputable brand or supplier. Check to see what warranty is also on offer. This will, of course, differ from model to model, but generally, you can expect to get a minimum one-year product warranty.
Connectivity - you have a couple of choices when it comes to connectivity, including Bluetooth and Wi-Fi options which provide you with a greater degree of flexibility and the opportunity to even monitor consumption remotely.
Consumption measurement - some models of monitor provide the option to view your consumption in both kWh as well as a monetary value, which is incredibly interesting not to mention convenient.
Usage Monitor FAQ
Q: What is an electricity usage monitor?
A: An electricity usage monitor is a small device that can help you keep a track on what and where your household is consuming energy daily. Having access to this information can help you to make more informed decisions about how regularly you use certain appliances to run a more energy-efficient household and thereby saving you money in the long run.
Q: How do electricity usage monitors work?
A: Electricity usage and other energy monitors are typically straight forward to set up and will mostly be formed of three parts.
A small handheld or tabletop device with a monitor which visually displays information about how much electricity your home is consuming. In some cases, there may also be an app which allows you to view and track that info via your mobile phone, tablet or on a laptop or PC.
A sensor unit which needs to clip to a power cable that's connected to the electricity meter so that you can measure the energy being used.
A transmitter which then sends the information wirelessly to the handheld device so that you can view and read the results on screen.
You can also get more basic plug-in style monitors which can be explicitly used to monitor the energy that an individual appliance is using but only if that device plugs into a wall socket.
Q: How can I track my daily electricity usage?
A: An energy monitor shows you exactly how much energy you are using and also how much it costs you. With the best electric usage monitors, you will be able to walk around your home, switching various devices on and off so that you can get an accurate track of how much electricity each of those appliances is using. This will then allow you to make informed decisions about what you leave plugged in and switched on.
Some models also allow you to set daily levels of electricity consumption and will send an alarm when you are approaching that level so that you can reduce usage and not exceed the budget you've set.
Q: What uses the most electricity in the house?
A: According to Connect4Climate, 65% of home energy is used, and 35% is physically wasted. They've ranked the top energy users in your home are as follows:
Cooling and Heating - 47%
Water Heating - 14%
Washer and Dryer - 13%
Lighting - 12%
Refrigerator - 4%
Electric Oven - 4%
TV, DVD - 3%
Dishwasher - 2%
Computer - 1%
To put that into perspective, the average household cost of heating in the US is $662 per year whereas a computer costs just $28 per year to run. They also highlighted several what they call "vampire appliances" which consume even when they're switched off and not performing their intended function. These include:
Set-top box
Computer
Printer
DVD
Central heating console
Router
Phone
Gaming Console
Television
Microwave
The best thing you can do to avoid wasting energy on these kinds of vampire appliances is to unplug them from the wall when not in use.
Sources:
What Uses The Most Energy In Your Home? - Visual Capitalist
Sign Up Now
GET THE VERY BEST OF GEARHUNGRY STRAIGHT TO YOUR INBOX