Best Surge Protectors In 2022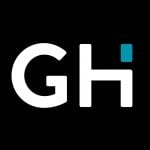 This product guide was written by GearHungry Staff
Last Updated
February 19, 2019
GearHungry Staff
GearHungry Staff posts are a compilation of work by various members of our editorial team. We update old articles regularly to provide you the most current information. You can learn more about our staff
here
.
GearHungry may earn a small commission from affiliate links in this article.
Learn more
Today's lifestyle has us surrounded by devices. It seems that we can no longer leave the house without using one of our digital devices to stay connected to everyone and anyone. When we look around our homes we can see that almost every power socket has some digital device connected to it. We are constantly plugging in our smartphones, tablets, and computers to recharge the batteries so we can take them around with us wherever we go. Even our televisions have gone hi-tech and are more like computers than the televisions of a couple of decades ago.
All of this technology doesn't come cheap and from time to time some of these devices need to be replaced. But what happens when you need to replace all of your devices at the same time?  You're probably shaking your head thinking this is not a possibility. But have you ever thought of the damage a sudden surge of electricity can do to all of your gadgets? Power surges never come with a warning. They are often the result of the electrical supply company switching the power back on after an outage. Power surges often happen during storms. Lightning strikes can very easily cause a surge in your electrical supply, threatening anything that is plugged in.
The answer to this dilemma is to get yourself a surge protector. This beneficial little device has been designed to protect your digital equipment from unexpected spikes in voltage by controlling the flow of electricity. We've looked at some of the best surge protectors for you, so you can keep your devices plugged in, without worrying about your equipment and devices frying during an unexpected power surge.
The Best Surge Protector
AmazonBasics 6-Outlet Surge Protector Power Strip 2-Pack
Sometimes you just want a basic surge protector that will take care of some of your household's smaller devices or kitchen gadgets. You can't go wrong with AmazonBasics 6-Outlet Surge Protector Power Strip 2-Pack from Amazon Basics. This surge protector is ideal for use in smaller kitchens, charging devices and for use in kids' rooms. A smaller home office would also benefit from having equipment plugged into this surge protector. The indicator light lets you know your appliances and devices are protected, and switching them all off can be done with the click of a button, without having to unplug every device separately. The power cord is long enough to reach where it's needed and it's tough enough to withstand household foot traffic. This is a 200-Joule 3-Line with a Basic Surge-Protection Rating that will protect small appliances, phones, lamps, and small gaming consoles. Have a few in your home or office and keep everything you need conveniently connected.
Key Features:
Six outlets
Surge suppression rating of 200 joules
LED indicator
2-foot power cord
Specification:
Brand

AmazonBasics

Model

160103

Weight

1.1 pounds
Great value
Power switch makes turning off all devices easy when not in use
Sleek design
Mounting takes a little extra effort
GE 6 Outlet Surge Protector
GE is one of the oldest companies still in operation today. In that time, they have consistently delivered quality to their consumers, and that, in large part, is why they are still an essential name in the business world today. With this GE 6 Outlet Surge Protector, we are once again shown the amount of thought and care goes into each product. The pure white design is as classic as the company itself. With six slots and a surge suppression rating of 800 joules, this is a device that can easily handle more heavy-duty gadgets and offer peerless protection to those tools. What's more, the 10-foot long cord is a handy feature that allows the protector to be used over long distances. This could be very convenient if you are in a room where the wall socket is located far away, and you would rather not move from your comfy spot simply because you want your device plugged in.
The most intriguing attribute of the GE surge protector is probably the safety outlet. These twist-to-close outlets are uncomplicated and are used for when the slot in question isn't needed. This protects from potential shock and is a security feature you won't find with many other extension cables out there. There are also keyholes at the back of the extension, which make mounting it on the wall a viable option. In terms of storage, this is also an excellent device. Sporting a flat plug, it can be plugged into a wall socket behind a couch or other tight areas and the LED indicator light keeps you informed on the protection status of your appliances and can turn off multiple items at once. No doubt, this would be our recommendation for a surge protector with the best security feature.
Key Features:
10-foot cord
Flat plug for tight spaces
Twist-to-close outlets for extra security
LED indicator light
Specification:
Brand

GE

Model

14092

Weight

1.45 pounds
Cable Matters 2-Pack 6 Outlet Surge Protector
What is even better than one very efficient and affordable surge protector? Two efficient and affordable surge protectors. The Cable Matters 2-Pack 6 Outlet Surge Protector comes with two power strips, each rocking six outlets with surge suppression rating of 300 joules. With this many outlets, you have an idea of where all your electrical devices and you never have to worry about forgetting where your tools are stored. The addition of two USB ports is a welcome bonus, and now you can also keep your phone or tablet protected along with the rest of your devices. The surge suppression also protects the USB ports meaning it can also handle USB devices of up to 300 joules.
The Cable Matters surge protector comes with an 8-foot cord that is very expedient and allows you to use the power strip over a considerable distance easily. It's also very handy when it comes to storing the surge protector as it can fit under a chair, saving you from a potential tripping hazard and allowing a significant degree of maneuverability when using it. The thick 14 AWG wire is also safe to carry about and is unlikely to tear or shock you. Armed with an in-built circuit breaker, it turns itself off when it detects excess current flowing into the strip and it also sports holes at the back that aid with wall mounting and safe storage. Overall, this is a power strip that provides incredible value from the affordable price to the USB ports. With two surge protectors, you can serve up to 15 gadgets comfortably.
Key Features:
Comes with two power strips
8-foot cord
Surge suppression rating of 300 joules
2 USB charging ports
Specification:
Brand

Cable Matters

Model

402025-BLKx2

Weight

2.7 pounds
Belkin 7-Outlet Power Strip Surge Protector
The Belkin 7-Outlet Power Strip Surge Protector is a useful tool that is the perfect safeguard for your gadgets, including your home theatre system. As the name implies, it is equipped with seven power slots that have a combined joule energy rating of 2,320. It has two LED indicator lights, one that lets you know if your devices are secure and the other to alert you when the electrical wiring is not properly grounded. It is accompanied by a heavy-duty 6-foot cord that is great to use over considerable distances and is easy to store away when not in use. What's more, Belkin has implemented top-quality designs and construction into this power strip that makes it the ideal option when protecting your appliances from damaging voltage fluctuations, surges, and spikes.
The manufacturers retain a lot of faith in this product, and it comes backed with a lifetime product warranty and a $100,000 connected equipment warranty. With that level of guarantee, you are sure of a high-caliber product that will serve you for an extended period of time. However, it should be noted that, like most surge protectors, you need to ensure that you do not plug in too many high-energy gadgets at once and be careful of moist environments and places that restrict airflow to the power strip. If you are in the market for a reliable surge protector for your home theatre system, then the Belkin comes highly recommended. It is affordable, efficient, and safe to use.
Key Features:
Seven surge-protected outlets
Combined joule energy rating of 2,320
6-foot heavy-duty cord
Ideal to use with Home theatre systems
Specification:
Brand

Belkin

Model

BE107200-06

Weight

1 pounds
Belkin BE112230-08 12-Outlet Power Strip Surge Protector
This Belkin Surge Protector allows you to plug in up to 12 devices making it perfect for the office. It's also great to plug in all of your gaming devices in one easy console. There is a neat little indicator that lets you know your smart home devices are protected and you will never have to worry about any spikes or fluctuations in your electrical supply. It comes with a built-in voltage sensor that responds to the needs of every device you plug in and will adjust the power supply accordingly. The housing of this surge protector is considerably stronger than many others making it a very durable device that you will protect your precious equipment for longer. This one is also nice and quiet thanks to the power filtration system and the sleek design means you can tuck it away where it won't be noticed. If you're looking for a strong, reliable surge protector that will stop your devices from being destroyed during an unexpected power surge, then look no further than this one. It comes with a lifetime warranty and even has insurance for your equipment.
Key Features:
12-plug power strip with 8-foot cord
Ideal for home or office use.
Maximum spike voltage is 6000 volts.
Backed by a lifetime warranty
Specification:
Brand

Belkin

Model

BE112230-08

Weight

2.1 pounds
Low cost solution to protect your equipment
Life time warranty and up to $300,000 insurance on your equipment
Excellent reviews and ratings
Limited mounting capabilities
Belkin Surgeplus Usb Swivel Surge Protector And Charger
It's not always convenient to cart around a whole lot of equipment when you travel, but you still want to protect your devices when you're on the road. This portable and compact surge protector from Belkin is a traveler's best friend. Belkin Surgeplus USB Swiwel plugs straight into the wall and the plug rotates so you can maneuver it tight spaces. You can connect 3 of your devices into this surge protector and there are also 2 USB ports for some of your other bits and pieces. These USB ports also deliver 2.1 AMPs for faster charging of your smartphone, tablets and other small devices. The durable construction of the housing protects the inner circuits which makes it even more practical for travel or if you find yourself working in the field. Find more great products like this by checking out our guide to the best ethernet switches.
Key Features:
Compact and Convenient
Lightweight, cordless design makes this great for travel
Faster Charging
3 AC outlets provides surge protection against electrical spikes
Damage-resistant housing
Specification:
Brand

Belkin

Model

BST300

Weight

2 pounds
Protected by Belkin's connected equipment warranty
In Use Indicator so you know it's working
Swivel plug so easy to plug in and not block other outlets.
No cord so doesn't provide additional extension
Back plug does not store away
Belkin 12-Outlet Pivot-Plug Power Strip Surge Protector
If you have a home entertainment system, complete with a gaming console, you'll be looking at a lot of plugs that need a socket. This monster surge protector can take 12 of your devices and protect them through power spikes and surges. The heavy-duty power cord can be plugged in across the room and can withstand lots of trampling. You can also plug in your TV, cable receiver or Android TV box, phone, fax and a whole lot more. This makes Belkin 12-Outlet Pivot-Plug Power Strip Surge Protector perfect for the home office with limited wall sockets. As surge protectors go, this one has been designed to take up as little space as possible and the 8 rotating sockets make it simple to plug in all of your devices. The housing is damage resistant so it is durable enough for use in a busy family home or office and the power filtration means it will operate quietly in the background. This surge protector is backed by Belkin's life time warranty and also provides insurance against damage to any device connected to this surge protector.
Key Features:
8 rotating and 4 stationary surge-protected outlets
Extra room for large AC adapter plugs
4320 joule energy rating for maximum protection
Phone line protection
Specification:
Brand

Belkin

Model

BP112230-08

Weight

2.45 pounds
Indicator light to show your devices are protected
Reduced electromagnetic interference
Too many plugged in devices can be messy
360 Electrical 36051 Power Curve 6 Outlet Surge Protector
This is the perfect surge protector to set up in the middle of the room and plug in the devices you need. Once a device is plugged in, the 360 Electrical 36051 Power Curve 6 Outlet Surge Protector allows you to turn the plug in any direction so you can avoid tangled cords. The 1080 joules offer advanced surge protection, especially for those small, pricey gadgets and it will automatically shut down if it detects a major energy surge. You also have a neat little indicator light so you know when your devices are safe to use. The design is a little retro and will complement any home theatre room or your home office. The 4-foot cord is long enough to reach where needed without tangling and you can turn everything off at once instead of turning each device or appliance off separately. Make sure you also check our guide to the best smart plugs for more great items like this.
Key Features:
1080 Joules of advanced surge protection.
Six 360 rotating outlets adjust to fit a wide variety of large plugs.
Auto shutdown technology cuts power in the event of a major surge.
On/off switch with integrated 15-amp overload circuit breaker reset for easy recovery.
4 foot cord.
6 rotating electrical outlets to fit large plugs
Specification:
Brand

360 Electrical

Model

36051

Weight

1.19 pounds
All outlets can rotate for easy set up
Indicator light shows when devices are protected
May overheat when multiple devices plugged in
BESTEK High Joule Surge Protector
Perfect for the busy home office, this BESTEK High Joule Surge Protector can easily protect all of your office equipment thanks to the 4000 Joule energy rating. You can plug in 10 of your devices or larger pieces of office equipment or you can set up a complete gaming system with a computer, consoles, and multiple add-ons. The indicator light lets you know it is working and it includes and integrated circuit breaker to save your devices. The mounting holes makes it easy to put this surge protector on a wall or back board so it is conveniently out of the way. This model also includes fast charging USB ports for those days when you need your gadgets charged fast before heading out the door and two of the outlets make it easy to plug in larger plugs or transformers.
Key Features:
4000 joule energy rating is ideal for multiple devices
Features ten surge-protected outlets
Lighted on/off switch with integrated circuit breaker
Mounting holes easily secure the surge protector to walls
Protects against overload
Specification:
Brand

BESTEK

Weight

2.04 pounds
Indicator light signifying your devices are protected
6 feet of heavy duty cord for larger rooms
Can take transformer plugs
Larger plugs overcrowd the outlets so some devices may not fit.
Philips 6 Outlet Surge Protector Outlet Adapter
This Philips 6 Outlet Surge Protector Outlet Adapter is really easy to install. You just plug it into a wall outlet and you can start charging up to 6 of your portable devices. The sleek design makes it easy to inconspicuously plug it into a wall outlet on your desk where you can easily plugin and charge your gadgets and devices. This surge protector is a perfect companion when you are on the road as you can effortlessly charge all of your devices at the end of the day, without going in search of wall sockets all over the room. This model is great for protecting your electronics in the event of lightning storms or power surges. It offers an extra degree of safety for your equipment, particularly in older homes where the electrical supply may be a little less stable. Keep one at home and take one with you for surge protection wherever you go. 
Key Features:
Space saving, sleek design
Great for small devices
900 Joules Surge Protection rating
Specification:
Brand

Philips

Model

SPP3461WA/37

Weight

6.6 ounces
Create a charging hub for your portable devices
Turn 2 outlets into 6
Portable for easy travel or field work
May be difficult to attach to wall
May not be suitable for commercial use
Surge Protector Buying Guide And FAQ
Q: How many joules is a good surge protector?
A: Before we get into discussing how many joules is a good surge protector, it's important to understand how the joules function with a surge protector. The joule rating refers to energy absorption. The joules rating tells you how much energy the surge protector can take before it fails?
A higher joule rating means a higher tolerance for sudden spikes or surges in the electrical supply. With that in mind, you may be tempted to look at purchasing a surge protector with the highest possible joule rating. However, if all you need a surge protector for is to charge your smartphone and maybe plug in your laptop, you may be able to get away with a surge protector with a smaller joule rating. However, if you have a lot of very expensive equipment or devices, you definitely want a surge protector with a higher joule rating.
Regardless of the type of surge protector you plan on buying, you should look at getting one with a minimum joule rating of somewhere between 200 – 400. This will pretty much protect any of your smaller devices. The maximum joule ratings for surge protectors tend to be around 4000 joules or more. These offer considerably more protection against spikes and surges of power so are a definite necessity if you want to plug in a lot of expensive, high tech equipment. It's also a good rating to look at if you intend on using a surge protector for a larger flat screen TV, expensive computer and any other type of device or appliance you own. Surge protectors with a higher joule rating are also advisable if you plan on plugging in multiple devices so that all of them can be protected.
Q: Do power surge protectors really work?
A: Surge protectors are a definite necessity for those who have a lot of expensive gadgets and devices. The important thing to remember is that they do have their limits. Power surges come from different sources. Some of them are due to unstable supplies of electricity. This usually happens when the electrical supply is testing their equipment or if the power was disconnected for any length of time. When the power comes back on it is often stronger than it normally is and that can cause a power surge. Although there may be a power surge, it shouldn't be so strong that it causes your devices and equipment to fry.
Lightning strikes, on the other hand, are unpredictable by their very nature. You just never know where or when they are going to hit. What's worse, you can't predict their intensity either. The location of the strike is also a factor that comes in to play. Basically, the closer the lightning strike and the bigger, the more likely you may experience a devastating power surge. If the lightning is close enough and strong enough, it may very well exceed the surge protector's ability to suppress the flow of electricity. This is where the joule rating comes into play. If the joule rating is high enough, your equipment should survive, however, there aren't many guarantees when it comes to the efficiency of a surge protector. It will all depend on many factors, especially where lighting strikes are involved.
If you live in an area where lightning strikes are common, try and get into the habit of disconnecting all of your devices at the first sign of trouble. The good news is, many new homes have an automatic circuit breaker installed into their circuit box. This, together with a surge protector, should save your devices and equipment.

Q: How long is the lifespan of a surge protector?
А: Unfortunately, there is no definite lifespan for your average surge protector. Much of it will depend on how often the surge protector has "kicked in" or how many surges or power spikes it has had to circumvent. With that in mind, some surge protectors may last for a year or two, while others may last for several years.
The joule rating of your surge protector is also a factor that will determine the lifespan of your unit. Keep in mind though, that electricity is an extremely powerful element and no matter how good your surge protector is, it is still a piece of equipment that can be damaged over time. Each time your surge protector is faced with a sudden spike or power surge it will absorb this excess power. The lifespan will then depend on how often it has had to deal with a surge and the intensity of the surge. As an example, if you purchased surge protector with a 4000 joule rating and a lightning strike forces the protector to absorb 1000 joules, your surge protector is then only good for 3000 joules. If you only had a 1000 joule protector with the same 1000 joule hit, your surge protector is pretty much fried and will need to be replaced. You are probably better off unplugging your surge protector in the event of a storm to avoid any problems or fried equipment. Before making a purchase, look at the surge protector review of each potential product so you have the best information to help you decide.
Q: Does a surge protector work when turned off?
A: If you consider that your surge protector is an electrical device then it will not work when it has been turned off. It's almost the same as unplugging the device. Surge protectors have been designed to cope with normal, everyday surges like the electrical company doing maintenance on their mainframe or when the power is suddenly turned on after being turned off for whatever reason. They are not really very practical when it comes to lightning strikes because the power in some bolts of lightning in incredibly intense. Far more so, than the everyday scenarios. It's still going to be beneficial to plug in all of your devices to a surge protector, but whenever possible, unplug your surge protector and all of your devices when your area is being hit by a storm … just to be on the safe side.
When it comes to power surges, our hands are pretty much tied. We can't predict them and we never know how intense they will be. We still need to charge our portable devices and we often need to have our other devices and appliance plugged in for hours on end. That means that at any time, one of these pieces of equipment is at risk of being destroyed by a surge, regardless of its source. By plugging your various pieces of equipment to a surge protector, you can minimize the damage and potentially save yourself a lot of money. Certainly a lot more than the cost of a surge protector.
Sign Up Now
GET THE VERY BEST OF GEARHUNGRY STRAIGHT TO YOUR INBOX