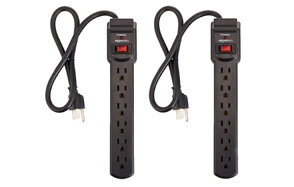 AmazonBasics 6-Outlet Surge Protector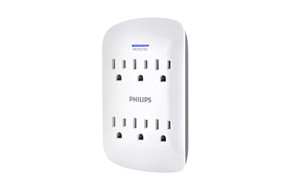 Philips 6 Outlet Surge Protector Outlet Adapter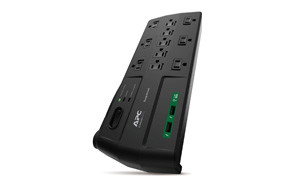 APC 11-Outlet Surge Protector Power Strip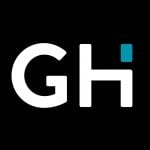 Today's lifestyle has us surrounded by devices. It seems that we can no longer leave the house without using one of our digital devices to stay connected to everyone and anyone. When we look around our homes we can see that almost every power socket has some digital device connected to it. We are constantly plugging in our smartphones, tablets, and computers to recharge the batteries so we can take them around with us wherever we go. Even our televisions have gone hi-tech and are more like computers than the televisions of a couple of decades ago.
All of this technology doesn't come cheap and from time to time some of these devices need to be replaced. But what happens when you need to replace all of your devices at the same time?  You're probably shaking your head thinking this is not a possibility. But have you ever thought of the damage a sudden surge of electricity can do to all of your gadgets? Power surges never come with a warning. They are often the result of the electrical supply company switching the power back on after an outage. Power surges often happen during storms. Lightning strikes can very easily cause a surge in your electrical supply, threatening anything that is plugged in.
The answer to this dilemma is to get yourself a surge protector. This beneficial little device has been designed to protect your digital equipment from unexpected spikes in voltage by controlling the flow of electricity. We've looked at some of the best surge protectors for you, so you can keep your devices plugged in, without worrying about your equipment and devices frying during an unexpected power surge.
The Best Surge Protector
Surge Protector Buying Guide And FAQ
Q: How many joules is a good surge protector?
A: Before we get into discussing how many joules is a good surge protector, it's important to understand how the joules function with a surge protector. The joule rating refers to energy absorption. The joules rating tells you how much energy the surge protector can take before it fails?
A higher joule rating means a higher tolerance for sudden spikes or surges in the electrical supply. With that in mind, you may be tempted to look at purchasing a surge protector with the highest possible joule rating. However, if all you need a surge protector for is to charge your smartphone and maybe plug in your laptop, you may be able to get away with a surge protector with a smaller joule rating. However, if you have a lot of very expensive equipment or devices, you definitely want a surge protector with a higher joule rating.
Regardless of the type of surge protector you plan on buying, you should look at getting one with a minimum joule rating of somewhere between 200 – 400. This will pretty much protect any of your smaller devices. The maximum joule ratings for surge protectors tend to be around 4000 joules or more. These offer considerably more protection against spikes and surges of power so are a definite necessity if you want to plug in a lot of expensive, high tech equipment. It's also a good rating to look at if you intend on using a surge protector for a larger flat screen TV, expensive computer and any other type of device or appliance you own. Surge protectors with a higher joule rating are also advisable if you plan on plugging in multiple devices so that all of them can be protected.

Q: Do power surge protectors really work?
A: Surge protectors are a definite necessity for those who have a lot of expensive gadgets and devices. The important thing to remember is that they do have their limits. Power surges come from different sources. Some of them are due to unstable supplies of electricity. This usually happens when the electrical supply is testing their equipment or if the power was disconnected for any length of time. When the power comes back on it is often stronger than it normally is and that can cause a power surge. Although there may be a power surge, it shouldn't be so strong that it causes your devices and equipment to fry.
Lightning strikes, on the other hand, are unpredictable by their very nature. You just never know where or when they are going to hit. What's worse, you can't predict their intensity either. The location of the strike is also a factor that comes in to play. Basically, the closer the lightning strike and the bigger, the more likely you may experience a devastating power surge. If the lightning is close enough and strong enough, it may very well exceed the surge protector's ability to suppress the flow of electricity. This is where the joule rating comes into play. If the joule rating is high enough, your equipment should survive, however, there aren't many guarantees when it comes to the efficiency of a surge protector. It will all depend on many factors, especially where lighting strikes are involved.
If you live in an area where lightning strikes are common, try and get into the habit of disconnecting all of your devices at the first sign of trouble. The good news is, many new homes have an automatic circuit breaker installed into their circuit box. This, together with a surge protector, should save your devices and equipment.

Q: How long is the lifespan of a surge protector?
А: Unfortunately, there is no definite lifespan for your average surge protector. Much of it will depend on how often the surge protector has "kicked in" or how many surges or power spikes it has had to circumvent. With that in mind, some surge protectors may last for a year or two, while others may last for several years.
The joule rating of your surge protector is also a factor that will determine the lifespan of your unit. Keep in mind though, that electricity is an extremely powerful element and no matter how good your surge protector is, it is still a piece of equipment that can be damaged over time. Each time your surge protector is faced with a sudden spike or power surge it will absorb this excess power. The lifespan will then depend on how often it has had to deal with a surge and the intensity of the surge. As an example, if you purchased surge protector with a 4000 joule rating and a lightning strike forces the protector to absorb 1000 joules, your surge protector is then only good for 3000 joules. If you only had a 1000 joule protector with the same 1000 joule hit, your surge protector is pretty much fried and will need to be replaced. You are probably better off unplugging your surge protector in the event of a storm to avoid any problems or fried equipment. Before making a purchase, look at the surge protector review of each potential product so you have the best information to help you decide.

Q: Does a surge protector work when turned off?
A: If you consider that your surge protector is an electrical device then it will not work when it has been turned off. It's almost the same as unplugging the device. Surge protectors have been designed to cope with normal, everyday surges like the electrical company doing maintenance on their mainframe or when the power is suddenly turned on after being turned off for whatever reason. They are not really very practical when it comes to lightning strikes because the power in some bolts of lightning in incredibly intense. Far more so, than the everyday scenarios. It's still going to be beneficial to plug in all of your devices to a surge protector, but whenever possible, unplug your surge protector and all of your devices when your area is being hit by a storm … just to be on the safe side.
When it comes to power surges, our hands are pretty much tied. We can't predict them and we never know how intense they will be. We still need to charge our portable devices and we often need to have our other devices and appliance plugged in for hours on end. That means that at any time, one of these pieces of equipment is at risk of being destroyed by a surge, regardless of its source. By plugging your various pieces of equipment to a surge protector, you can minimize the damage and potentially save yourself a lot of money. Certainly a lot more than the cost of a surge protector.