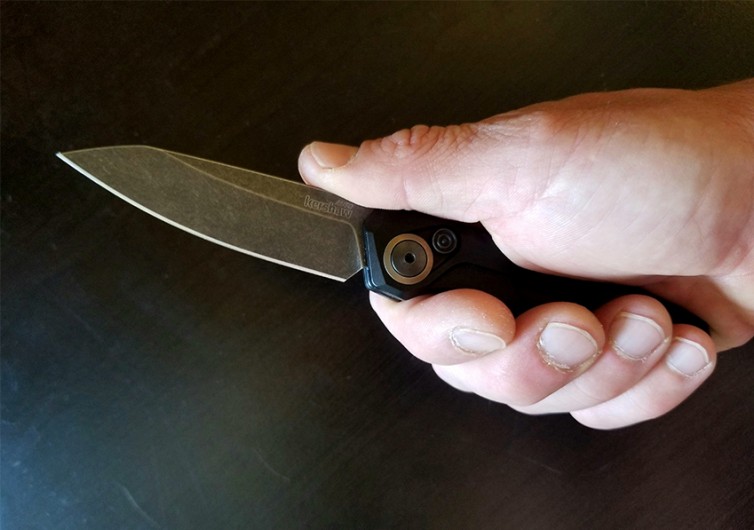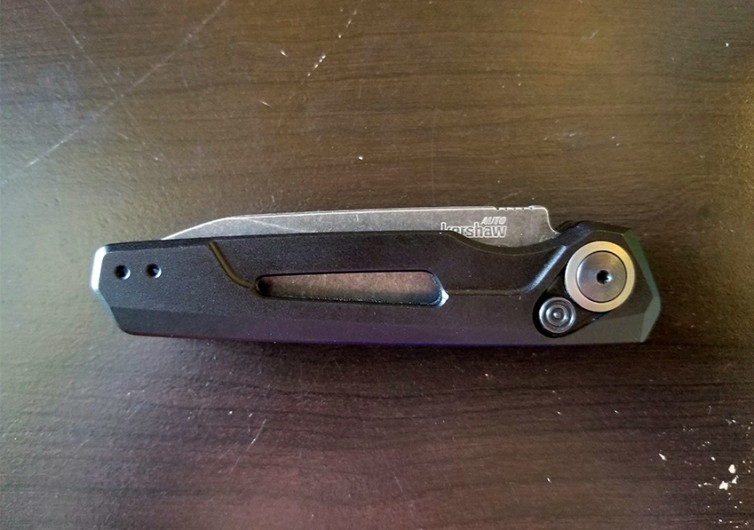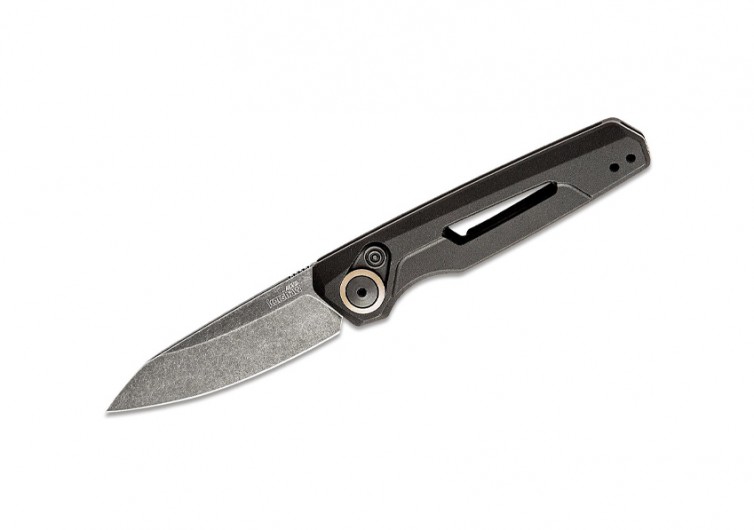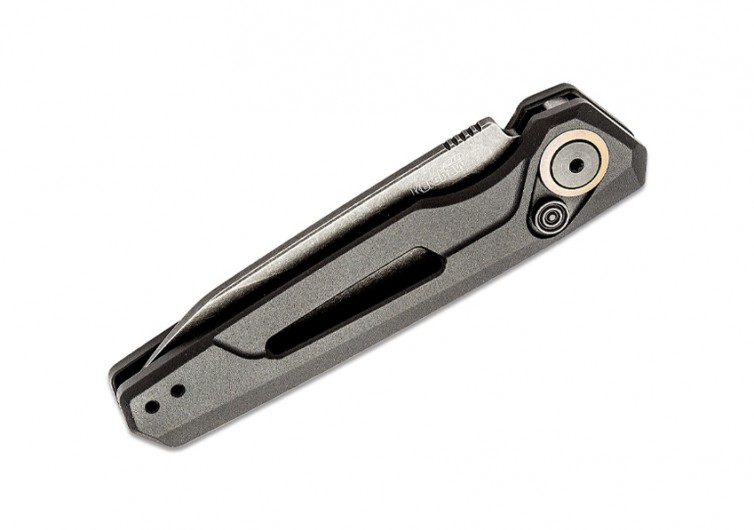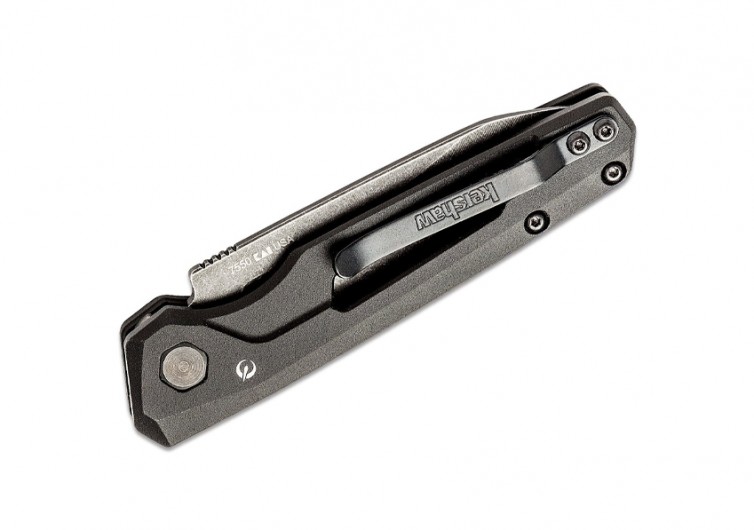 GearHungry may earn a small commission from affiliate links in this article.
Learn more
Push-Button Blade: Kershaw Launch 11 Automatic Knife
In the Launch 11, Kershaw turns in a stripped-down automatic knife with strong action and a widely applicable 2.75-inch drop point blade (as tested). The svelte knife's clip stores it in the point-up position. Its low-profile release button was easy to find, but low-profile, so accidentally engaging it would be rare. The knife was big enough to be useful for a variety of EDC tasks but not so big that I ever noticed it until I wanted to deploy it.
Why Carry an Automatic Knife?
An automatic knife's mechanical advantage is its secure blade with a fast, one-hand opening. Have you seen The Outsiders? Greasers packed switchblades, aka automatic knives. The concept is simple: push button, the blade deploys. Quickly. In flipper auto knives like the Kershaw Launch 11, spring-assisted pivots force the blade open.
When the Launch 11's blade opened, it was an indistinct blur to my naked eye. It snapped powerfully (and intimidatingly) against the stopper at the thumb rest.
That brings us to the tactical advantages of automatic knives: in a sticky spot, they open not only faster than any conventional flipper knife but also with more authority. Put another way: they're scary. I was, and still am, properly respectful of the Launch 11; grip it casually while pressing the button, and it could easily mousetrap out of your hand.
Launch 11 Carry & Profile Characteristics
Of course, the first thing I noticed about the Launch 11 was its torque on opening. That's due to the strong coil spring mechanism inside the titanium-trimmed pivot. Eventually, I got used to holding back pressure against the knife with the pocket clip for extra security while I opened it.
The button itself is textured with a bullseye pattern, so it's easy to locate blind and low-profile to keep it from accidentally engaging. That never happened during testing, and I carried the Launch 11 a lot due to its low profile and high utility.
The knife's anodized aluminum handle has a lot of empty space in between its two cutouts and conservative backspacer. The knife weighs a featherweight of 2.2 ounces, and it's less than 4 inches long when folded. Any pocket (even garbage front pockets on skinny jeans) held it easily.
Launch 11 Blade & Utility
The 2.75-inch  stonewashed CPM154 blade played very well. The drop point is robust in the belly, which made it adept at slicing and peeling. It comes to a sharp but not delicate point; there's still plenty of secondary grind where the drop point tapers. And the blade's thickness added to CPM154's characteristic resistance to breakage and bending.
These design specifics inspired confidence and mitigated maintenance. I could be a little rough with the Launch 11 without worrying about chipping or bending the point. And the blade's stonewash, while distinctive and cool to look at, did not attract attention by reflecting light.
I never got in a knife fight during my review period with the Launch 11, but that's not unusual. I don't get in many knife fights as is. If they were my thing, though, I would have full confidence in this automatic knife.
Review Conclusions
In my opinion, the Kershaw Launch 11 is a great EDC automatic knife. It was big enough to be widely useful to me but lightweight and low-profile. Its stonewashed blade was substantial but did not attract attention with unwanted reflectivity. And its action was crisp and clean every time.
If I had one complaint, it would be that the automatic action is almost too powerful; it may want to jump out of some users' hands. But that indicates its strong coil spring pivot, which looks like a positive in the long run.
Get the Launch 11 from any Kershaw authorized dealer for MSRP $160.