ELMA Luxury Men's Nappa Leather Dress Driving Gloves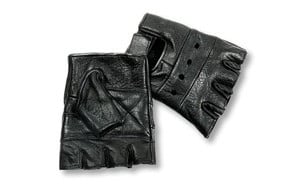 Interstate Leather Men's Basic Fingerless Gloves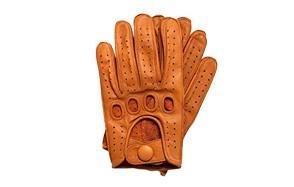 Riparo Men's Genuine Leather Driving Gloves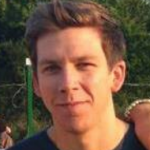 There was once a time where everyone wore driving gloves. When cars first replaced traveling by horse, they weren't as insulated as they are now. They certainly didn't have luxuries like windows or in-car heaters. In fact, they were more like massive go-karts than the cars we drive today. So, it's no surprise that drivers wore goggles, hats, scarves, and gloves. But what's the point of wearing them today? Well, apart from looking super cool, they give you a better grip on the steering wheel, reduce the vibration on your hands, and allow you to feel the road better. Many professional drivers swear by them, so maybe it's time you bought yourself a pair. Here are some of the best driving gloves available.
The Best Driving Glove For Men
Driving Glove For Men Buying Guide & FAQ
How We Chose Our Selection Оf Driving Gloves For Men
Brand - Choosing a brand you trust is important in any buying decision. But what if you're new to the world of driving gloves? You might have never heard of these brands before. Don't worry, we've checked out all of these brands to make sure you can trust them. Just look at what other customers are saying about them on Amazon.
Price - Everyone has a different budget. Some people will spend hundreds on a pair of driving gloves when you can get a pair for under $10. Of course, the amount of money you're willing to spend will determine the quality of the product. We've featured driving gloves from across the price range, all of which are high quality.
Reviews - We rely on customer reviews to find out what products are like in the real world. Sometimes, it's not possible to send 10 products out to hundreds of testers and ask for their opinion. Fortunately, Amazon sort of does that for us. We read through the reviews and look for patterns. If lots of people are saying that a pair of driving gloves falls apart after one use, we won't include them.

Features To Look For In Driving Gloves For Men
Material - In most cases, driving gloves are made from soft leather-like sheep leather. This makes them both soft and durable, so they don't rip when you use them every day. The inside is sometimes lined with wool, cashmere, or another soft lining.
Comfort - If you're heading out on a long drive in the country, you need a pair of comfortable driving gloves. Look for something with a soft lining, like cashmere or wool. Also, make sure that the gloves aren't too tight on your hand - you should still be able to comfortably make a fist.
Knuckle Cut-Outs - Most driving gloves will have small holes where the knuckles can poke through. This has two benefits, it stops the knuckle area from wearing and it provides air to the hands and stops you from sweating.
Types Оf Driving Gloves
Fingerless - These driving gloves have the fingers cut out. They are better for warm weather and make it easier to use the buttons and/or touch-screens in your car.
Full-Fingered - Full-fingered driving gloves provide more control, protection, and warmth. They are better for racing drivers and people who want total control.

Driving Glove For Men FAQ
Q: What are driving gloves?
A: They are leather gloves that are designed to be worn whilst driving. The first driving gloves came about because early cars had wooden steering wheels and no protection from the elements. Driving gloves were much thicker and has a gauntlet style steel that went halfway up the wrist to stop rain from getting to your skin. They were an essential item if you wanted to stay warm and clean and actually be able to operate your car. Nowadays, they are more of a luxury item for car enthusiasts. However, they still provide added control and safety.
Q: Do people still wear driving gloves?
A: It's not very common to see people wearing driving gloves unless they are in a classic car. However, driving gloves are still worn by some people. Since the inception of power-steering, they have become obsolete as a functional item because you no longer need the extra grip on your wheel. But, they can still look cool, especially when worn with the right attire.
Q: How tight should driving gloves be?
A: Simply put, they should be loose enough to make a fist and tight enough so they don't fall off your hands. Like all gloves, you don't want to be uncomfortable whilst wearing them and you need enough control to operate your car.
Q: What is the point of driving gloves?
A: They were originally designed out of necessity, to keep the driver's hands clean, warm, and to allow them to grip a wooden steering wheel. Over the years, they have been developed to be thinner and smaller, and are mainly used to provide extra grip on the wheel. In cars without power steering, the friction provided by the leather of the gloves and the wheel makes it much easier to maneuver the car. Nowadays, they are more of a fashion item than anything else.