Best Walking Canes In 2022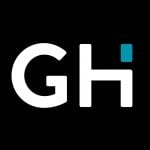 This product guide was written by GearHungry Staff
Last Updated
May 26, 2020
GearHungry Staff
GearHungry Staff posts are a compilation of work by various members of our editorial team. We update old articles regularly to provide you the most current information. You can learn more about our staff
here
.
GearHungry may earn a small commission from affiliate links in this article.
Learn more
Nothing sounds more comforting than a sophisticated mobility aid in the form of a walking cane. Whether you are looking for some outdoor hiking thrill for an elderly person, or you simply want to help them relieve pressure on their legs while walking and to help improve their posture and balance, the walking cane is the right choice. Walking canes are not only reserved for purposes of hiking and climbing on rough terrains or providing support to the physically fragile; they are equally suitable for adults of all ages and occupations, functioning as the perfect fashion accessory. Canes and walking sticks can be employed as excellent tools for self-defense should you never need one.
Walking canes are therefore handy products that boast multiple uses, and owning one gives you an advantage over your peers in a number of instances. Carry it with you while going for your daily stroll, use it to aid you in hiking and trekking, or simply flaunt it at a formal meeting to create your distinct style statement; the possibilities are endless. But before you rush into making a purchase, make sure that your selected option ticks all the (right) boxes; it should be reliable, sturdy, and efficient for you to make the best use out of it. And we have decided to help you in your search by presenting a compact list of the best walking canes available in the market along with their key features. So why wait any longer, check it out today and take your pick!
The Best Walking Cane
The Original Campbell Foldable Walking Cane
Our Best Choice is this original Campbell Posture Cane that possesses fabulous features and exceptional details that make it hard to resist buying it. Walking with a cane is particularly beneficial if you need help with your posture and balance, and this cane guarantees that you not only tend to your medical needs in the best possible manner but also enjoy the whole experience without any hassle. Made with superior quality aluminum, this walking cane features robust construction and highly sustainable design. Despite its sturdy make, it is extremely lightweight which makes it easy to carry around and use for long periods of time. The state-of-the-art Campbell handle is uniquely designed for an ergonomic grip that extends ultimate comfort to its owner. The handle is formulated in a manner that eliminates the downward pressure exerted while walking with ordinary walking canes and provides extra comfort to your shoulder and wrist.
The Campbell cane improves your overall balance and postural stability by helping you walk more upright and improving your line of sight. With this cane, you can move about confidently and look ahead rather than looking down, even when treading on uneven terrains. It can also be used to get up from seated positions without giving your joints any misery. This portable cane is a perfect choice if you have had any recent lower limb surgery, as it has been designed to effectively support your body weight. The cane is foldable so storing it is not an issue, and its adjustable height assembly adds significantly to its merits. It features 10 different height adjustments, ranging from 40" to 49" for a personalized fit to cater to users of all heights (from 5' to 6'2"). One of the most outstanding features of the Campbell Posture Cane is its unique 360 degree self-supporting tip. The standup stability tip is constructed using heavy-duty rubber and provides optimal support and traction with its six-point footprint for smooth and uneven surfaces alike. You can place your cane by your side when not in use, without worrying that it might topple over. With an affordable price and versatility of application, this walking cane is a sure catch! Make sure to put on some comfortable walking shoes and you are ready to go!
Key Features:
Sturdy but lightweight aluminum
Easy-grip ergonomic handle
Suitable for smooth and rough terrain
10 varying height adjustments
Foldable and portable
360-degree traction ring stability tip
Specification:
Brand

Posture Cane

Weight

1.6 Pounds
Are you desperately surfing the internet for dependable walking cane sticks that help you with your ailments and debilitating conditions such as arthritis, sciatica, and other walking disabilities? Then look no further as you have come to the right place; Vive Offset Walking Cane with an offset handle is the optimal fit for the physically weak and the elderly. Canes and walking sticks made with materials of high standard and quality are not only reliable but efficiently stand the test of time. Similarly, this cane formulated using durable anodized aluminum is meant to be lightweight and sustainable at the same time. It's constructed from corrosion-resistant properties that add years to the product's life.
The most distinguished feature of this cane, however, is its offset handle that has been especially designed to distribute the individual's body weight evenly on the cane by centering it on its base. The contoured grip of the handle ensures a secure grasp and minimizes wrist fatigue. A wrist strap is also attached to the handle for your convenience. Now you can go for your daily stoll with this walking companion that ensures you have a safe and comfortable journey every time, thanks to its anti-slip rubber tip that is also non-marking. The height of the cane can be adjusted anywhere between 29" and 38", and a push-button adjustment pin with a locking ring guarantees that the cane unfailingly stays at the set height. A maximum of 250 pounds can be supported by this walking aid. Available in a number of colorful patterns and designs, this cane is a great balance tool as well as a guaranteed visual pleaser. For additional comfort, choose one of the best knee sleeves on the market.
Key Features:
Corrosion-resistant aluminum
Contoured grip offset handle
Slip-resistant cane tip
Customizable height
Up to 250 pound weight capacity
Unconditional lifetime guarantee
Specification:
Brand

Vive

Weight

14.4 Ounces
Withgear Shock-Absorbing Right-Handed Walking Cane
What is better than a product that has been designed exclusively for you keeping your needs in mind? Nothing, right! This is one such tailor-made item for all the right-handed people out there (who account for more than 70% of the population), making it one of the best walking canes for the wide majority. Withgear has come up (after rigorous research and sampling) with a superbly engineered walker aid that features an ergonomic handle with a perfect grip for right-handed individuals, as the handle is the only part of the cane that comes in direct contact with the user and requires utmost deliberation of design to ensure your comfort. And that is not the only spectacular feature of the Withgear Shock-Absorbing Right-Handed Lightweight Walking Cane; to improve ease of use and ensure lasting comfort, the cane has been designed with a shock absorption system that protects the palm and wrist from undue stress from the ground while walking.
Another amazing feature of the cane is its superior frame that has been constructed with the revolutionary metal alloy Duralumin 7001 (used as an aircraft material) that imparts extra durability, lightness and tensile strength to the cane; albeit incredibly durable, the cane is astoundingly lightweight and weighs a mere 0.6 pounds. The height can be conveniently customized from 28" to 38" with the help of an anti-rattle rotating lock to best fit your personal preference and requirements. The soft rubber tip is another advantageous characteristic of the cane as it adds to your safety while walking and allows for a super-pleasurable walking experience. The package also includes an extra tip for replacement (Yay!). The walking cane comes in two solid colors (wine and black) and sports an attractive checkered design. If you need additional back support, browse our list of the best back braces for men.
Key Features:
Super lightweight construction
Anti-shock system
Ergonomic right-handed grip
Adjustable length
Soft rubber tip
Two colors
Specification:
Brand

Withgear

Weight

12 Ounces
RMS Handcrafted Wooden Offset Walking Cane
Wooden walking canes are one of the earliest made models of walking canes, not to mention one of the most dependable as well. Moreover, they represent an entirely different level of sophistication and refinement and ooze class like no other walking aid. This wooden beauty by Royal Medical Solutions (RMS) is the perfect walking cane for anyone searching for timeless elegance combined with utmost efficacy. It is made with 100% natural wood and is handcrafted with care to preserve its natural grace and beauty. This stylish walking piece emits a rustic look and feel that adds to its visual appeal.
The RMS Handcrafted Wooden Offset Cane is 36" tall, has a diameter of 1.5", and is ideal for both men and women with heights ranging between 5'4" and 6'. Another remarkable feature is that it is super lightweight and weighs only 1 pound, which is incredible for a wooden walking stick. The cane moreover possesses a weatherproof finish and is hence the perfect outdoor mate, suitable for walking, hiking, and camping. The round handle snugly fits your hand and provides extra comfort for long-term use, and the tip is made with a durable rubber for adequate traction and is slip-resistant. Together the featured characteristics render this product one of the best wooden walking canes available today. Make sure to check out these top posture correcting braces, too.
Key Features:
100% natural wood handcrafted
Weatherproof finish
Comfortable hook handle
36-inch height
Strong and lightweight
Anti-slip rubber tip
Specification:
Brand

RMS Royal Medical Solutions, Inc.

Weight

1 Pound
HurryCane GO Walking Cane with T Handle
HurryCane has always made use of cutting-edge technology and innovation to come up with sustainable canes and walking sticks that extend ultimate comfort and efficiency to their users. The GO cane is another feather in HurryCane's cap that effortlessly combines a classy design with fantastic functionality. This walking cane is great for both indoor and outdoor use and has been engineered using material of premium quality. The padded GoFoam handle facilitates ease of use and provides extra cushioning to your hand and wrist.
The HurryCane GO Cane with T Handle features a no-fuss height adjustment with 8 height settings between 29.5" and 38.5", which can be conveniently accomplished by a simple push-button located on the handle. A wrist strap is also attached to the handle. This walking cane enables you to roam about safely with confidence inside the house as well as outdoors. The self-standing pivoting base imparts stability to the cane, which in turn improves your balance. The tip is also designed to minimize noise while using the cane, allowing for quiet operation, hence making it perfect for indoor use. The cane has been tested to support a weight of up to 350 pounds. To keep your muscles in the best possible shape, use a foam roller daily.
Key Features:
Suitable for indoor and outdoor use
Cushioned GoFoam handle
Eight height settings
WhisperFlex pivoting base
350 pound maximum weight capacity
Stable SteadiGrip base
Specification:
Brand

HurryCane

Model

HCANE-BK-G2

Weight

15.2 Ounces
Vaunn Medical Easy Grip Height Adjustable Folding Cane
Vaunn Medical Easy Grip Height Adjustable Folding Cane is a perfectly safe and highly efficient walking assistant for the elderly as well as for individuals with a temporary or permanent physical disability. Walking with a cane can also come in handy in pregnancy, especially for women who experience considerable pedal edema (swelling of feet). This cane has been manufactured using immensely strong anodized aluminum that renders it both durable and lightweight; it can bear the weight of up to 250 pounds. It is an effective tool to enhance ease of mobility and provide postural support.
The 5" non-slip handle sports a comfort gel grip to ease pressure on your hand and wrist while walking, and prevents muscle cramps and fatigue. The wrist strap is an additional security feature that ensures you are in absolute control of your walking stick. The cane furthermore features a heavy-duty rubber tip that is shock-absorbent and slip-resistant. You can personalize the height from 33" to 37" with easy settings to suit your needs. Its most distinguishing feature is its portability; it consists of a 3-point fold which enables you to shorten the length to approximately 11" for super breezy storage, making it the perfect travel-size cane. With its amazing features, complete package including a pouch, and a killer price, this cane is most definitely our Best Value item. Don't forget to use a foot massager to relax the muscles after a long walk.
Key Features:
Made with anodized aluminum
5" non-slip comfort grip handle
Height adjustment feature (from 33" to 37")
Easily foldable to 11"
Weight capacity: 250lbs
Specification:
Brand

Vaunn

Model

M520N-2

Weight

13 Ounces
RMS Collapsible Walking Cane
The RMS Collapsible Walking Cane with Ergonomic Derby Handle, stamped with the certified RMS seal, is one of the strongest walking cane sticks in the market. Its fine features and affordable price guarantee that it is one of the best deals you will make without any compromise on quality and comfort. Made with high-strength, corrosion-resistant aluminum, this walking stick is the optimal daily companion for both indoor and outdoor use. Its 5.5" wide T-shaped derby handle is sure to treat you well by providing a smooth yet strong grip, and the security strap can be conveniently fit in the wrist as an added safety measure.
This walking cane is a compact and collapsible walking aid that can be folded to 11" within seconds, so you can store it with ease or carry in your luggage without any hassle while traveling. The frame is lightweight and robust and can sustain a weight of up to 250 pounds. The cane also features 5 different length settings to be compatible with people of all heights, and can be adjusted anywhere between 34" and 38". The tip is made with fine rubber that prevents slipping and provides sufficient friction for safe navigation of smooth and rough terrains. You can choose from 3 beautiful colors in a smooth and glossy finish. Make sure you wear some comfortable walking pants, too.
Key Features:
Corrosion-resistant, lightweight walking cane
Features 5.5" T-shaped derby handle
Easy height adjustment from 34" to 38"
Can be folded to 11" for convenient storage
Weight capacity: 250lbs
Specification:
Brand

RMS Royal Medical Solutions, Inc.

Weight

12.6 Ounces
Medline Offset Handle Walking Cane
Canes and walking sticks serve many purposes and are usually versatile devices that have a lot to offer to healthy and handicapped individuals alike. Their greatest benefit, however, is derived by the physically challenged and the elderly, and the Medline Offset Handle Walking Cane is a blessing for such people. Its offset handle has been designed to center the user's weight over the most sustainable part of the cane, which not only provides comfort to the user but also ensures long-lasting performance. It is hence the ideal walking aid for partial weight-bearing individuals.
The height of the cane can be easily adjusted using the push-button situated on the shaft. You can customize it to your desired height in a jiffy, and secure it in place with a locking ring that guarantees a quiet and rattle-free operation to prevent your walking cane from becoming a nuisance for others. The cane can support a maximum weight of 250 pounds, and its smooth finish is scratch-resistant as well as immune to the wear and tear associated with daily and continued use. Moreover, the rubber tip provides stability and protection while walking on all kinds of surfaces. For additional comfort, make sure to wear some knee pads during your walks.
Key Features:
Offset handle for added support and even weight distribution
Customizable height
Locking ring for rattle-free use
Weight capacity: 250lbs
Includes wrist strap
Specification:
Brand

Medline

Model

MDS86420

Weight

12 Ounces
Hugo Mobility QuadPod Offset Cane
The QuadPod Canes by Hugo are some of the very best walking canes that are currently available, owing to their excessive durability and budget-friendly price tag. This classy ebony QuadPod cane is a phenomenal mobility aid made with heavy-gauge anodized aluminum that stands for longevity, lightness, and sustainability. The cane features an offset sponge handle that provides a comfortable and well-cushioned grip and minimizes strain on your hand and wrist muscles. A nylon wrist strap is attached to the end of the handle that is also reflective of night-time safety. 
The height of the cane can be adjusted with a push-button feature and set at 12 precise positions, from 28" to 39". The fine length adjustment helps accommodate people with heights ranging from 5' to 6'5". The excellent construction of the cane allows it to possess an amazing weight capacity of up to 300 pounds. One of its most distinctive features is the unique quad design that keeps your cane upright and enables it to stand independently, so you do not have to trouble your back by bending over to pick it up. The cane tip is extremely stable and is 54% lighter and 80% more compact compared to a large base quad cane.
Key Features:
Made with anodized aluminum
Shock-absorbing cushion-top handle with reflective nylon strap
Ultra-stable cane tip with unique quad design
Height adjustment from 28" to 39"
Supports weight of up to 300lbs
Specification:
Brand

Hugo Mobility

Model

731-857

Weight

1.39 Pounds
RMS is one of the oldest and most authentic manufacturers of wooden walking canes of the most genuine quality. This walking cane is another masterpiece by RMS and is constructed using 100% natural wood. Every RMS cane is a one-of-its-kind piece, as it is individually cut and is then dried, sanded, and sprayed with a clear coating that renders it glossy. Moreover, these canes are weatherproof and last for ages. RMS Wood Canes with Smooth Derby Handle complement people of all ages with finesse and panache, and make the perfect style statement.
The RMS Wood Cane with Smooth Derby Handle is handcrafted to give it a rustic appearance and add the just-right touch of vintage to it. It proudly stands 36" tall and makes the perfect walking companion for people ranging in height from 5'4" to 6'. The diameter of the cane is 1.5". Contrary to popular belief, genuine wooden canes are airy and lightweight, and this particular model merely weighs 1 pound. The offset derby handle adds to its old school charm and gives it a classy look. Finally, the firm rubber cane tip is slip-resistant and provides wide traction, making your walking experience both safe and enjoyable. Don't forget to browse our reviews of the best massage tools that can help you relax after your walk.
Key Features:
Handcrafted with 100% natural wood
Weatherproof
Height of 36"
The diameter of the cane shaft: 1.5"
Weight of cane: 1lb
Anti-slip rubber tip
Specification:
Brand

RMS Royal Medical Solutions, Inc.

Weight

10.4 Ounces
Walking Cane Buying Guide & FAQ
Features To Look For In Walking Canes
A dependable and sturdy cane can be your lifelong walking companion, while a bad choice, on the other hand, can ruin your posture, strain your back, and prove to be an utter waste of money. So invest in your health wisely and check the following features thoroughly before making a purchase.
Material - The best walking canes are always made with material of the highest standard and top-notch quality, as these slender products have to bear immense weight in order to properly support the users, and assist with their balance and posture. The two most powerful manufacturing materials for walking canes are high-strength anodized aluminum and premium quality natural wood. Aluminum walking canes are usually foldable while wooden canes do not possess this feature.
Stability - This is without the shadow of a doubt the most significant factor to consider before settling on a model. The primary objective of a walking cane is to assist one in walking and lend support to leg joints and muscles, and the stability of the cane has a great role to play here. A steady and strong walking aid can improve your posture, help you maintain your balance on smooth and rugged terrain, and prevent you from falling over. Cane tips made with anti-slip and shock-absorbing rubber provide superb traction and greatly add to the stability of the product.
Handle - The handle is an exceedingly important feature as it is the only part of the cane that comes in direct contact with its user, and more or less determines the utility of the entire walking cane. Offset canes are a brilliant choice in this regard, as their J-shaped handle is not only comfortable and easy to hold but also allows a firm grasp, provides great support, and works to improve your balance by soundly distributing your weight along the shaft and directly to the cane tip.
Functions - Your preferred walking cane should be a versatile tool that can be used for walking, hiking, for self-defense, or simply as a fashion accessory. And it is always advantageous to look for a cane that offers additional functions. Because it is always good to have something extra, right?! Features like height adjustment option, folding capacity, security wrist strap, etc. are perks that add to the merits of the cane. Also, compare various walking canes to see how much weight can be supported by each before making your final decision.
Walking Cane FAQ
Q: What is a walking cane?
A: A walking cane is a specialized device that mainly serves as a mobility aid and assists in walking. It is also used to help with postural stability and balance, especially among the weak and elderly. It is also a helpful tool for people who experience chronic joint pains and/or those who have had lower limb injury.
Q: Are walking sticks better than canes?
A: Walking sticks are usually temporary devices that are used for a limited period of time, such as to support one while trekking or to keep one's balance during hiking or climbing over rugged terrains. Walking canes, on the other hand, are sophisticated mobility aids that help to distribute the weight from the leg on to the cane for a comfortable walking experience. They are designed for lasting use and relieve the joints from extra strain and pressure. Walking canes are hence definitely better than walking sticks, particularly for long-term use.
Q: What are the different types of walking canes?
A: There are numerous types of walking canes based on different criteria. Depending on the construction material, the two major types are aluminum canes and wooden canes. The most popular division, however, is on the basis of the type of handle: offset handles, rounded handles, derby handles and knob handles are just some of the most marked handle types. Another trending type is a quad cane that has a rectangular tip with four small supports.
Sign Up Now
GET THE VERY BEST OF GEARHUNGRY STRAIGHT TO YOUR INBOX