YAMAHA Underwater Scooter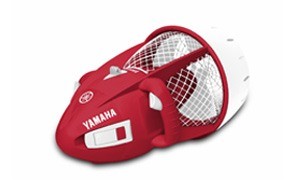 Key Features:
Has the ability to cruise at speeds up to 2.5mph at the depth of 30 feet once in use.
Comes fitted with a number of safety features such as a safety grille as well as auto shut-off and dual trigger operation.
Offers positive buoyancy and has been designed for use in salty water.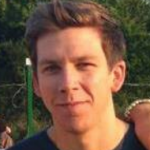 Are you intrigued about the watery depths of the earth? Want to explore what the oceans have to offer in style? Fortunately, nowadays, it's not all about work; leisure also forms a big part in our lives and the best underwater scooter brands have capitalized on this shift (and for good reason too). Gaining additional momentum and having to swim less is just scratching the surface of benefits involved in the use of these fun products. There's just so much out there to explore and such little time, nevertheless, with one of these babies you are bound to cover more ground. Undoubtedly, there are an unlimited plethora of scooters out there and as such, finding a quality one can pose as a challenge. To make it a whole lot easier, here are some of the best underwater scooters currently on the market.
The Best Underwater Scooter
Underwater Scooter Buying Guide & FAQ
For someone who is not well versed in scuba lingua, it may be a bit hard to secure one of the best underwater scooters out there. Nevertheless, this is not an impossible feat, with the right direction anyone could land a quality product. In order to make that happen, this buyers guide will give you all the information you need to make an educated choice.

How We Chose Our Selection Of Underwater Scooter
Reviews - In the world today, the consumer has a lot of power; the success or failure of products can easily be determined by product reviews. If you are looking for the raw and unfiltered information about any given product then your number one stop should be in the review section.  Since manufacturers and distributors have driving sales at the core of their being, they may not give very practical information about products, including underwater scooters. In order to get this, one must look carefully at the reviews and ensure that they are not only getting the best underwater scooter, but also one that is well-suited to their level of expertise and their aims.
Price - The truth of the matter is that underwater scooters are quite pricey as a whole. It is expected though; this is heavy machinery you will be operating and as such, it cannot come cheap.  Nevertheless, as it often is, there are grades and levels to the whole price issue. In general, the more expensive the product is, the more viable and efficient it will be. So, do not be tight-handed about this purchase, if you want something great and durable, be ready to shell out the right amount of money.
Quality - This is everything when it comes to products of any kind, a good quality product can save you worlds of time, energy and monetary resources. When scouting for your new scooter be sure to aim high, no matter the model you are after, chances are that it may be on the pricey side. As such, endeavor to get it right the first time so you do not end up spending more and reducing the overall quality of your diving experience.

Features To Look For In Underwater Scooter
Maximum Depth - Whether you are a beginner or a seasoned diver, you want to be able to achieve maximum depth at some point in time. It is not out of the question to be on the lookout for scooters that can enable you to achieve this. Nevertheless, as a beginner, you may be required to start out with an underwater scooter that does not go that far underwater, just until you get the hang of it. All in all, the intrigue of diving is how deep you can go and as such a scooter with maximum depth would be quite apt.
Battery - The battery of any device gives it the ability to run longer, in terms of diving, it means that you will be able to spend a lot more time underwater. Everyone probably has different preferences when it comes to the amount of time they spend under and as such, the battery life should be closely examined to suit this.
Power - With devices like this power is everything, things function differently underwater, there is a lot more resistance. As such, you need a scooter that has the power to give an adequate thrust that can propel you forward at a good speed. If not, the fun and intrigue are a bit lost.
Weight - For these devices weight is everything, you do not want something that sinks as a result of its weight. If the scooter is too heavy, it defeats the whole purpose and works actively against buoyancy. Another downer to this is that, if your battery attains a certain weight, you will not be allowed to fly with it and as such, your scooter is rendered immobile.

Buoyancy - Even though you are going to be underwater with these devices, you still need to float and that is where buoyancy comes in. An underwater scooter can either be positively, neutrally or negatively buoyant. When a scooter is positively buoyant it floats towards the surface, buys these kinds of scooters for kids and beginners. The neutrally buoyant ones neither sink nor rise to the surface of their own accord, while the negatively buoyant ones just sink slightly. In the case that you are a deep-sea diver then the negatively buoyant ones are meant for you.