Best Underwater Scooters In 2022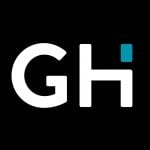 This product guide was written by GearHungry Staff
GearHungry Staff
GearHungry Staff posts are a compilation of work by various members of our editorial team. We update old articles regularly to provide you the most current information. You can learn more about our staff
here
.
GearHungry may earn a small commission from affiliate links in this article.
Learn more
Are you intrigued about the watery depths of the earth? Want to explore what the oceans have to offer in style? Fortunately, nowadays, it's not all about work; leisure also forms a big part in our lives and the best underwater scooter brands have capitalized on this shift (and for good reason too). Gaining additional momentum and having to swim less is just scratching the surface of benefits involved in the use of these fun products. There's just so much out there to explore and such little time, nevertheless, with one of these babies you are bound to cover more ground. Undoubtedly, there are an unlimited plethora of scooters out there and as such, finding a quality one can pose as a challenge. To make it a whole lot easier, here are some of the best underwater scooters currently on the market.
The Best Underwater Scooter
YAMAHA Underwater Scooter




When using an underwater scooter, it is near impossible not to feel like the protagonist (or antagonist) of your very own action movie. Anyone who has tried it knows that it is one of the most magical feelings on earth. Nevertheless, to ensure that the sweet dream of whirring through all the underwater scenery does not turn into a nightmare, the best kind of equipment needs to be used. Undoubtedly, in the YAMAHA Seascooters, all sea-life enthusiasts can find a safe and secure piece of machinery.
The device itself is a beginner's level water scooter that is more suited for recreational divers and snorkelers. If you are in the market for some family fun and adventure, this is definitely the product to make use of. It is generally used for shallow dives that involve recreational activities such as snorkeling or some harmless fish stalking. When fired up, it has the ability to cruise at speeds up to 2.5mph at the depth of 30 feet. It may not sound like much for the seasoned diver, but beginners are sure to have the time of their lives while holding on to this sea scooter. When using this scooter, it is wise to pace yourself with 20-minute rides, nevertheless, the sea scooter can run for up to an hour with normal use.
When it comes to the design of the scooter, it is quite nice and compact and comes fitted with a number of safety features some of which are a safety grille as well as auto shut-off and dual trigger operation. It is also conveniently constructed in such a way that it is fully waterproof, which definitely comes in handy.
One aspect that users should keep in mind so as to enrich the riding experience is that this water scooter has positive buoyancy and as such, it is mainly designed for use in salty bodies of water. When used in freshwater, it is bound to have less buoyancy and may end up sinking bit by bit.
Another interesting and equally useful piece of information is that this sea scooter is powered by a sealed lead acid battery and that periodical battery care is required. All in all, this device is all you need to live out your little mermaid fantasies in a safe and fun manner. Make sure you combine it with snorkeling fins from our list.
Key Features:
It is compact and lightweight
Attains speed of 2.5mph at the depth of 30 feet
It has positive buoyancy
Fitted with a sealed lead acid battery
Specification:
Brand

YAMAHA Seascooters

Model

YME23002-Seal

Weight

15 pounds
It has a strong motor
It is generally quite safe to use
Provides a smooth ride
It is quite slow
Not suitable for adult use, can only pull kids
It is not quite durable
Sublue WhiteShark Mix Underwater Scooter




As fun as scooters are, they are not only used for recreation. Being able to navigate the underwater, sometimes while lugging heavy machinery around can come in handy in a rescue mission. To properly achieve that goal, a machine with a little more juice is required and based on that alone, the Subblue WhiteShark Mix Underwater Scooter is up to the task. This dive scooter uses power from two motors to enable users to glide through any body of water. As a result of this extra momentum, the scooter itself can generate up to 17.6 lb of thrust and equally propel you up to 3.4 mph to a depth of 131 inches.
Its user-friendly design not only makes this sea scooter fast, but also makes it incredibly easy to use. It has a streamlined and symmetrical design which allows for the reservation of magnet switches at left and right holding positions. All you have to do to power this baby up is to take a hold of the handles, give the triggers a squeeze, then the rest is history. With the included floater, users are at liberty to achieve positive buoyancy, the choice is solely theirs. In addition to the floater, this sea scooter is equally fitted with a high capacity battery as well as a battery charger with an AC adapter.
To make this scooter even more efficient, there is a safety strap included. The cherry on the top of all this is that it is fitted with a universal interface which is compatible with a wide range of sports cameras. As such, you can easily record your underwater experience and in the most direct view too.
Though portable, this device is packed with the energy of a large device. Its double thrusters allow for 8 kg of thrust to be released underwater, even though it weighs a mere 3.5kgs. As a result, users can easily carry it with them during trips.
All in all, this scooter is easy to use but mainly in a safe environment. The aforementioned floaters are one of the safety features, seeing as no one is looking to sink when they embark on one of their sea adventures. The device is also equipped with propellers which conveniently have a safe protective net that prevents users from getting their fingers caught in it. The battery of this device is both sealed and chargeable; it is a 11000hAM battery that has the ability to run for up to 30 minutes under normal circumstances. Don't forget to wear snorkeling goggles!
Key Features:
It is compact and lightweight
It comes in a user-friendly and simplified design
Fitted with a universal interface that is compatible with sports cameras
It is portable
Specification:
Brand

SUBLUE

Weight

6.28 pounds
It is aesthetically stunning
It is efficient
Easy to use
The battery life could be longer
Extra batteries are a bit pricey
It cannot be controlled remotely
Jerry Rat Underwater Scooter

One of the greatest gifts in life is the ability to learn and acquire new skills. The same way Rome was not built in a day, no one can expect to become an expert diver overnight. It is a good thing that diving while operating a water scooter is a readily learnable skill. In order to nail down the basics of avoiding dangerous situations and navigating with awareness, all users need to make use of high functioning equipment. With the Jerry Rat Underwater Scooter Sea Scooter, the chance to become a master of the watery depths is made possible.
This dive scooter is definitely in a league of its own, users have even gone as far as to describe it as the best-designed sea scooter on the market today. One major feature that makes it stand out on the middle of its contenders is the fact that it has handy LED indicators. Once the main power switch is put on, the LED battery life indicator comes to life and as such the diver is equipped with real-time information concerning the status of their battery life. The battery itself is rechargeable and is a Li-Ion battery with a run-time of about 1-2 hours.
Another top-notch aspect of this device is its state-of-the-art safety features; it is equipped with an emergency buoyancy thrust function that can be used in the case of a power failure. You may hardly have to make use of this since the battery progress is easily monitored. Nevertheless, bodies of water are not known for being particularly predictable, as such, the emergency buoyancy feature should not be taken for granted. In addition to the buoyancy feature, the scooter also comes with a magnetic switch design which generally makes it a lot more reliable as well as waterproof. As a result of these well thought out components, users are sure to enjoy a high level of efficiency and safety while they learn how to navigate the depths of the sea, ocean or any body of water they prefer.
That is certainly not all that the Jerry Rat has to offer; it functions based on a three-level rotational speed control progressive acceleration system. Based on this, users can easily make precise changes to the level of their speed while they are still in motion. The overall speed amounts to 8.95 mph and as such can be considered as the fastest sea scooter out there, or at least among the fastest ones out there. The optimum diving depth for this scooter is 0-16 feet while its overall depth rate is 66 feet. You may also like to check our guide to the best snorkel masks.
Key Features:
Battery life extends for up to 2 hours
Fitted with an LED battery life indicator
Speed amounts to 8.95 mph
Has a three-level rotational speed control progressive acceleration system
Specification:
Brand

Jerry Rat

Weight

45.1 pounds
Long lasting battery life
Optimum speed and power
Charging it is complicated
Not suitable for beginners
May take users too deep
TUSA SAV-7 Underwater Scooter




When you are getting a product from a pioneer in any field, it goes without saying that it will be of high quality. Founded in Japan back in 1952, this brand happens to be one of the world's first scuba equipment manufacturers. The products they put out today have come a far way from the simple, yet efficient equipment they put out on the market in their early years. Their dedication to improving the overall quality of scuba and water sports shines forth in all their products, including the TUSA SAV-7 Underwater Scooter.
Now, when you are talking about advancements in scuba technology, this scooter is right at the front of it. Unlike most of its counterparts out there, it is designed to propel up to three scuba divers all at once and it allows for users to free up their hands while on the move. The convenience of it all is that all parties involved can easily enjoy the underwater scenery without getting easily tired. The addition of a progressive acceleration system enables users to make speed adjustments while on the move only makes this one of the most convenient water scooters on the market. It also ensures that users will practically glide through the water and also allows for speed synchronization between divers in a number of geographical areas and conditions.
 As if it was not already efficient enough, this device also comes with saddle wings that allow it to accommodate two additional divers without it causing any extra stress to the overall functions of the scooter. It also comes with saddle wings which is the actual function that allows two additional divers to tag along without any falloff in performance being registered. This is no way affects the device's overall speed and distance limits, it practically remains the same whether one person is being pulled or three. To make the shared experience even more enjoyable, riders are free to adjust the three-speed propeller by both angle and pitch. As a result of this, the scooter's direction and speed can easily be manipulated by anyone pulling the trigger.
Some other features that equally contribute to the overall success of this scooter are its LED battery indicator that pulls your attention to the remaining battery life in real time. In addition to this, there is a lead acid battery embedded in the device, with its accompanying charger. All in all, this is a device that definitely maintains the high standards of the TUSA brand and probably even takes it to a whole other level. Our handy guide to the best snorkels features more great products like this. 
Key Features:
It has a progressive acceleration system
Fitted with an LED battery indicator
It is fitted with handy saddle wings
It has a maximum speed of 2.6 miles per hour
Specification:
Brand

TUSA

Model

SAV-7EVO

Weight

54 pounds
It moves at optimum speed
The natural fit between the legs
The battery is long lasting
It is incredibly heavy
Has negative buoyancy
A substitute battery may be needed
Flagship Yamaha 500Li Underwater Scooter




As it is almost always the case, just because this scooter has appeared last on the list does not mean that it is in any way the least. It is a well thought out product that offers it's best to both beginners and pro divers alike. The Flagship Yamaha 500Li Seascooter puts it's best foot forward in terms of class, power, and speed. It is made in such a way that divers can easily spend a lot more time at the bottom and end up exerting less energy as they do so. Its overall design features the handlebars as the main tool of navigation. Due to their high level of importance, they are made of the best impact resistant material currently on the market.
For the user's convenience, it also has smart and ergonomically placed triggers that make for a more natural thumb position while operating the trigger. And for better navigation altogether, the scooter has several D-ring points, as well as the  LED battery status indicator to keep users informed about the battery level at all times.
Anyone making use of this device can be rest assured that the battery life is stellar though, it has close to one and a half hours of run time. This is as a result of the 500-watt battery which powers it to the point that it can easily glide through the water at a speed of 4.35 mph. The battery is also incredibly lightweight and is removable in case the need arises to replace it or charge it externally. The fact that it is Eco-friendly is a real breather, and as such, not only does it provide up to double the longevity of most batteries, it is also relatively easy on the environment. With features like this at your disposal, you can easily get to your designated dive spot earlier, saving both energy and air for subsequent dives.
In addition to all this, the device is equipped with an automatic buoyancy adjustment system which makes it more suitable for use in seawater. The mechanism behind this buoyancy is a self-filling ballast hull that instantly creates neutral buoyancy. There are also a series of strategically placed holes that allow water to freely enter and exit the ballast space, this results in complete neutral buoyancy when in the water. A device like this is not just a bundle of fun, but a well-oiled machine that can take you to the depths of the sea and back on numerous occasions.
Key Features:
Uses a superior LI-ION battery system
Fitted with automatic buoyancy control
It has smart ergonomically positioned triggers
Comes with a LED battery status indicator
Specification:
Brand

YAMAHA Seascooters

Weight

20.9 pounds
Fitted with a high-quality battery
It moves at optimum speed
Efficient dashboard
Is only suited for shallow diving
The battery cannot be carried on an airplane
Is not suitable for beginners
Underwater Scooter Buying Guide & FAQ
For someone who is not well versed in scuba lingua, it may be a bit hard to secure one of the best underwater scooters out there. Nevertheless, this is not an impossible feat, with the right direction anyone could land a quality product. In order to make that happen, this buyers guide will give you all the information you need to make an educated choice.

How We Chose Our Selection Of Underwater Scooter
Reviews - In the world today, the consumer has a lot of power; the success or failure of products can easily be determined by product reviews. If you are looking for the raw and unfiltered information about any given product then your number one stop should be in the review section.  Since manufacturers and distributors have driving sales at the core of their being, they may not give very practical information about products, including underwater scooters. In order to get this, one must look carefully at the reviews and ensure that they are not only getting the best underwater scooter, but also one that is well-suited to their level of expertise and their aims.
Price - The truth of the matter is that underwater scooters are quite pricey as a whole. It is expected though; this is heavy machinery you will be operating and as such, it cannot come cheap.  Nevertheless, as it often is, there are grades and levels to the whole price issue. In general, the more expensive the product is, the more viable and efficient it will be. So, do not be tight-handed about this purchase, if you want something great and durable, be ready to shell out the right amount of money.
Quality - This is everything when it comes to products of any kind, a good quality product can save you worlds of time, energy and monetary resources. When scouting for your new scooter be sure to aim high, no matter the model you are after, chances are that it may be on the pricey side. As such, endeavor to get it right the first time so you do not end up spending more and reducing the overall quality of your diving experience.

Features To Look For In Underwater Scooter
Maximum Depth - Whether you are a beginner or a seasoned diver, you want to be able to achieve maximum depth at some point in time. It is not out of the question to be on the lookout for scooters that can enable you to achieve this. Nevertheless, as a beginner, you may be required to start out with an underwater scooter that does not go that far underwater, just until you get the hang of it. All in all, the intrigue of diving is how deep you can go and as such a scooter with maximum depth would be quite apt.
Battery - The battery of any device gives it the ability to run longer, in terms of diving, it means that you will be able to spend a lot more time underwater. Everyone probably has different preferences when it comes to the amount of time they spend under and as such, the battery life should be closely examined to suit this.
Power - With devices like this power is everything, things function differently underwater, there is a lot more resistance. As such, you need a scooter that has the power to give an adequate thrust that can propel you forward at a good speed. If not, the fun and intrigue are a bit lost.
Weight - For these devices weight is everything, you do not want something that sinks as a result of its weight. If the scooter is too heavy, it defeats the whole purpose and works actively against buoyancy. Another downer to this is that, if your battery attains a certain weight, you will not be allowed to fly with it and as such, your scooter is rendered immobile.

Buoyancy - Even though you are going to be underwater with these devices, you still need to float and that is where buoyancy comes in. An underwater scooter can either be positively, neutrally or negatively buoyant. When a scooter is positively buoyant it floats towards the surface, buys these kinds of scooters for kids and beginners. The neutrally buoyant ones neither sink nor rise to the surface of their own accord, while the negatively buoyant ones just sink slightly. In the case that you are a deep-sea diver then the negatively buoyant ones are meant for you.
Sign Up Now
GET THE VERY BEST OF GEARHUNGRY STRAIGHT TO YOUR INBOX