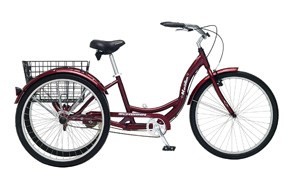 Schwinn Meridian Full-Size Adult Tricycle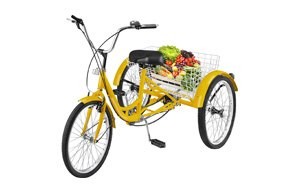 Happybuy 24 Inch Adult Tricycle Series 7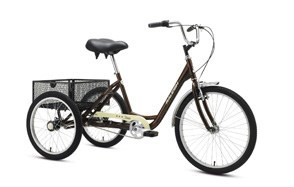 Raleigh Bikes Tristar 3-Speed Trike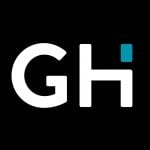 Adult tricycles, or trikes as they're regularly called, are cycles designed to help adults rejuvenate the swollen and hard parts of their bodies and also to help do away with their continual inactivity. They come as three-wheeled bikes, and their design makes them suitable for use by adults seeking fun and those who wish to work towards regaining their balance. Trikes are amazing vehicles which often feature large rear baskets which can be used to haul all your groceries from the store. If you want the best adult tricycle which will deliver excellent accessibility and comfort for you or your parents, our guide below will be of immense help.
The Best Adult Tricycle
Adult Tricycle Buying Guide & FAQ
How We Chose Our Selection Of Adult Tricycle
Brand - This article listed the very best brands in the tricycle industry; thus, every product is of high quality, and it is trusted by several users all across the globe. Some of such brands include Schwinn, Happybuy, Raleigh, and Mantis. We love these brands because of their commitment to providing quality and also to offering only the best, durable products to their customers.
Price - We looked at the different budgets of every reader and provided products which can be afforded by all. Every item on our list is budget friendly for a specific group of readers; thus, you're going to find something within your price range.
Reviews - Every form of feedback from existing users went a long way to determine the products which will be discussed in this article. Every item here came with the highest ratings, and positive feedback from different users and all information was sourced from online review platforms.

Features To Look For In Adult Tricycle
Adult tricycles are very much similar to regular bicycles, with the primary difference being their target age group. There are several models of this unit in the market today; thus, making a choice may prove to be very difficult, especially when one does not know how the tricycle is meant to operate. We discuss the vital factors to consider in the following paragraphs, with tips on the ideal choices to make.
Brakes - Similar to the brake system used by two-wheel bikes, adult tricycles feature brakes which are rim-activated. These models are relatively cheaper than their alternative, which is the hydraulic or disc brake system, which is found on more high-end bike models.
Shifter - Shifters are geared levels found on bikes and tricycles. These elements help you move about and stop with ease, protecting you from injury by reducing your speed. The bicycle you opt for must possess a durable shifter which can help you reduce speed and change direction without any problem.
Drivetrain - The drivetrain is the portion of your tricycle which sends power from you the rider to the wheels. They come in a variety of types, based on the mechanism employed. Study the drivetrain of your preferred unit and be confident that they're durable enough for regular use.

Material - Steel and aluminum are the common materials used in the construction of adult tricycles. This is because aluminum is lightweight, thus enables riders to move at fast speeds while delivering the best durability. Steel tricycles, on the other hand, are; therefore, they're able to accommodate larger weights. According to their pricing, trikes made from aluminum are more expensive than those developed from steel.
Gearing - Your preferred style of riding and the type of bike you want will determine the gear ratio you choose for your motorcycle. Gearing is an essential factor, mainly because it determines the overall riding performance of your trike. If you plan on going for more uphill workouts or trips, you can opt for fixed-gear bikes or those that use the single-speed system.
Seat - Your trike seat is meant to be extremely comfortable for you as this will determine how your ride will be enjoyed. Study the construction of your bike and also take into consideration the design of the seat and saddle, before making the final decision.
Handlebars - Depending on your chosen model, the handlebars of your tricycle may be looping or cured, shapes which are very similar to those found on two-wheel bikes. The product reviewed above feature swept-back handlebars which are ergonomically ideal for riders of all ages, especially grownups.

Adult Tricycle FAQ
Q: What is adult tricycle?
A: An adult tricycle is a three-wheeled vehicle which is designed for use by people above the age of twelve. This unit comes with many features similar to a regular two-wheeled bike, but also has unique elements which set it apart from such as the construction of its tires and its use of a foldable rear basket by riders. Adult tricycles are used for recreational purposes and also as a means of transport.
Q: Do tricycles come assembled?
A: Assembling of an adult tricycle is mainly dependent on the manufacturer. There are some models which come pre-assembled and are ready for use out of their boxes. There are other models, however, which come in their separate parts and require you to place them together. Some will be easy to assemble, but others will need help from external professionals.
Q: Are these tricycles easy to ride?
A: Tricycles are very easy to ride and maybe more comfortable to use than their two-wheeled counterparts. This is because they have a higher level of stability made possible by their third wheel system. This system provides balance for all those who struggle with regular bikes as well as those learning to ride.