Best Adult Tricycles In 2022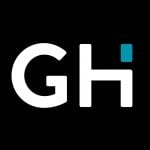 This product guide was written by GearHungry Staff
Last Updated
July 9, 2019
GearHungry Staff
GearHungry Staff posts are a compilation of work by various members of our editorial team. We update old articles regularly to provide you the most current information. You can learn more about our staff
here
.
GearHungry may earn a small commission from affiliate links in this article.
Learn more
Adult tricycles, or trikes as they're regularly called, are cycles designed to help adults rejuvenate the swollen and hard parts of their bodies and also to help do away with their continual inactivity. They come as three-wheeled bikes, and their design makes them suitable for use by adults seeking fun and those who wish to work towards regaining their balance. Trikes are amazing vehicles which often feature large rear baskets which can be used to haul all your groceries from the store. If you want the best adult tricycle which will deliver excellent accessibility and comfort for you or your parents, our guide below will be of immense help.
The Best Adult Tricycle
Schwinn Meridian Full-Size Adult Tricycle




The design of bicycles, as well as the type of riders, has gradually evolved over the years, with more adults showing interest in these kinds of vehicles. The Schwinn company has been around long enough to study these changes and provide the best gear which is suitable for riders of all ages. Their flagship adult bike, the Schwinn Meridian Adult Tricycle is one of the best adult tricycles in the market today. This unit is well suited for all adult riders with heights up t 5'10", and it features a single speed level making it the suitable group for both you and your partner. It comes as a full-size aluminum frame which is sturdy enough to accommodate different weights without any hassle.
The Schwinn Meridian Adult Tricycle has its wheels made from a durable alloy and as such, it doesn't deflate with ease. The seat design of this trike has been undertaken in a manner which allows for adjustment at any time. The seat is in a large spring cruiser style which adds a touch of elegance to your trike. Other features of this adult tricycle include its swept-back handlebars, a sizeable fold-down basket located at the rear of the unit for carrying any goods, and its stylish outlook which is appreciated by several customers and onlookers. If you're looking for a brand you can trust, we recommend one that has been in existence since the 1890's; Schwinn. Not only do they listen to their customers, but they also develop products which enable customers to build upon their confidence and freedom. If you are also interested in mountain biking, be sure to check out our guide to the best mountain bikes.
Key Features:
26-wheel size
Aluminum tricycle frame
Swept back handlebars
Spring cruiser style seat
Specification:
Brand

Schwinn

Model

S4002

Weight

71 pounds
Good quality
Easy to assemble
Easy to ride
Not ideal for riding on hills
Schwinn Meridian Adult Tricycle

There is another strike on our list be the leading manufacturer of sports gear, Schwinn. This is the Schwinn Meridian Adult Tricycle; the only tricycle you will need to cruise around the town in style. The bike features a classic design, with cruiser styling features which include a springer seat, full-wrap fenders, and swept back handlebars which are comfortable to touch. The Schwinn trike like other similar versions from the manufacturer features an aluminum framing system which is lightweight and yet extremely durable for riders of all sizes. Manufacturers of this tricycle used the one-speed design for its operations, and this system allows for low maintenance and a mechanical simplicity which cannot be found with any other brand on the market.
Everyone would love to ride this trike bike after a unique look at what it can do. Our team recommends this unit because it possesses all the vital features required of an adult bike, which make riding a more enjoyable experience. This unit features alloy wheels and comes pre-assembled; thus, it's ready for use straight out of it its box. The Schwinn trike encourages you to ditch the car every once in a while and ride to your local market place or store for your shopping session. Bring back your five-year-old dreams of riding a bike and make use of this beauty from Schwinn. 
Key Features:
Stand-over aluminum frame
Full-wrap fenders
One-speed design
Five years limited warranty
Specification:
Brand

Schwinn

Model

S4025

Weight

70 pounds
Easy to pull together.
Comfortable.
Good quality.
Komodo Cycling 24 Inch 6-speed Adult Tricycle




The Komodo Adult Cycle is another great tricycle you can get for yourself or any other adult. It comes with sturdy construction and the use of trustworthy materials which come together to deliver a durable unit for riders of all ages. The Komodo brand has taken years to perfect their design of cycles, testing materials, and systems, making use of new and innovative technologies as well as investigating the varied tastes of customers and they have finally come up with an impressive unit which several users are already pleased with. If you're looking for the perfect strike, this has to be it.
The Komodo three wheel bike features the conventional stem steering system and also come with a robust steel handlebar. It has a low clearance step through design, which allows you to get on or off the unit with ease. Unlike the bike mentioned above, the Komodo tricycle comes in its various parts, and thus, it requires some installation. Not to fear, though; this installation process doesn't take up a lot of time, thanks to the simple and easy to interpret instructions which come in the package. The rear brake is designed with steel, while the front brake features an alloy construction for enhanced durability. Experience comfort in the most significant way possible by making use of this trike's comfortable saddle, and store all your groceries and toys in its large, white wire basket. For more amazing ride options like this, check out our guide to the best stepper scooters.
Key Features:
Large, soft, comfortable saddle
Alloy front brakes
15-3/8 inch step through design.
Specification:
Brand

Komodo Cycling

Weight

67 pounds
Good quality
Comfortable
Very attractive
Tri-Rad Adult Unisex Folding Tricycle

All other brands of adult tricycles fade into the background whenever we speak about the Tri-Rad Adult Tricycle. This is one of the best unisex bicycles on the market, with a modern folding feature that reduces its size by exactly half, helping you save space whenever the unit is not in use. We recommend this trike for adults of all ages searching for a cycle to move around their streets with, and those who love the color. This folding tricycle uses a steel suspension fork in its folding deal frame. It can be used by people above the age of twelve with ease, thanks to its white wall Kenda tires and aluminum rim design. 
The operations of the Tri-Rad Unisex 3 wheel bike are done using the single speed system, which works thanks to the trike's one-piece crank. The other features of this tricycle we have come to admire include its parking brake, front fender, chain guard, and rear basket which enables the rider to carry out some errands.
Key Features:
Folding steel frame
Age Range- 12 years and Up
Aluminum rim Kenda tires
Single speed, one piece crank
Specification:
Brand

Mantis

Model

67520

Weight

45 pounds
Easy to transport
Inexpensive
Good customer service
Ridgeyard 6 Speed 3 Wheel Adult Tricycle




A tricycle has smaller tires compared to a normal bike. In addition, the tires are thicker which contribute to the good stability of a tricycle. Also, the frame has a very low trough above the ground – once again for stability and about 20 centimeters above the ground is the frame low point. The RidgeYard Speed Adult Tricycle offers all these standard features and more. It beats several models from competing companies by a far cry. It has all the necessary elements which make a bike functional, with a few additional features which help it make a bold statement from among all competitors. Over the years, the Ridgeyard brand has taken it upon themselves to create a unit that is stylish and functional to people of all ages. This gave birth to the adult tricycle, which is well suited for people above the age of twelve. It has a robust frame which can withstand weights of up to 300 lbs without any hassle. This is made possible via the high tensile steel used in the construction of the unit's frame.
This Ridgeyard bike is a three-wheel adult tricycle featuring one of the most comfortable and adjustable seats in the world. The trike also comes with handlebars that are ergonomic and comfortable on the hands, encouraging the rider to prolong their exercise session without fear of injury. You can make use of this unit on a wide range of terrains, and it'll operate excellently. It has a fully padded spring cruiser design which can absorb all the bumps that come from rough terrains, while the wheels offer the best stability anyone can ask for. Take this trike with you for your picnic and pack your handy picnic items in its folding rear basket, a convenient feature which can also be used for all your shopping trips. You may also like some of the best adult scooters from our list, so be sure to check them out.
Key Features:
The 3-wheeled bike
Adjustable seat and handlebars
Comfortable, padded spring cruiser saddle
The tricycle is unassembled
Specification:
Brand

Ridgeyard

Weight

59.5 pounds
Easy to put together.
Rides great.
Sturdy
Happybuy 24 Inch Adult Tricycle Series 7




We love riding the HappyBuy Adult Tricycle for many reasons apart from beauty. This is an exceptional model put together by adults with the desire to live their childhood dreams. This trike is built for use by both men and women, and people of all ages. It comes with a high level of stability thanks to its three unique wheels each having a radius of 24 inches. The frame of this trike is built with high tensile steel material, and it is welded to ensure it possesses a high level of durability. Such a construction enables your bike to support both, and the rider provided their combined weight is beneath its 300 lbs limit.
There are many features which make the usage of this adult trike a breeze. Some of them include the large extra basket which is environmentally and economically friendly, and also the absence of the need for fuel. The bike is powered by human strength; thus you save the environment with every stride you make. A single use of this tricycle and you will include it in your daily activities. We recommend the Happybuy trike for all adults with love for exercise and those seeking to get active. You can take this trike for your shopping, recreational and exercise purposes and enjoy every minute of it.
Key Features:
24-inch wheels
Made of high tensile steel TIG welded frame
Practical extra-large basket
Perfect for recreation, and outdoor activities
Sturdy
Good value for money
Top quality
Somewhat tough to assemble
26 Inch Kent Alameda Adult Tricycle

Another tricycle we love is the Kent Alameda Adult Tricycle. Developed and designed with sturdy aluminum, this is a comfortable riding bike intended for use on all smooth surfaces. It is a tricycle which comes at an affordable rate and a superb design which we cannot seem to get enough of. Like many other models on the market, it possesses a very vital feature; the rear basket which adds both functionality and class to your cycle. This means you can turn your next shopping trip into an exercise session without any problem.
The Alameda adult trike is white in design and is sturdy enough to accommodate all adults above the age of eight. If you want to take your recreation to the next level, add some cycling and do it with this fantastic trike from the Kent family. The short outlook of this trike is an issue for some customers, but others love this unit as it's been built. It has a lot of positive reviews on the internet, with users commenting on its sturdiness and durability as well as the fantastic price. Ride it through the park or make a trip to your local market and watch as all eyes stay on you and your trusted companion.
Key Features:
Family Tricycle
Sturdy Frame
Variable Speed
Soft Saddle
Sturdy
Good value for money
Top quality
Somewhat tough to assemble
Raleigh Bikes Tristar 3-Speed Trike




The Raleigh Tristar Speed Trike comes at number eight as per customer feedback and our investigations. This tricycle has an impressive design and a very similar performance, which is why it is worth mentioning. The 3-speed trike delivers superb stability for all its riders, and it also features a steel step-through frame for easy on/off. Your next adventure is bound to be very memorable once it is done with this adult tricycle. You can take a ride around the town, visit your local stores or exercise your limbs within your estate with this tricycle. It features a 24" wheel located at the front, with two rear wheels, each one having a radius of 20".
There is also a rear rack which can handle all your groceries and other handy items while you ride. Other features of the Raleigh bike include its new comfortable tractor saddle design which makes every ride more enjoyable than the last, a front fender, chain guard and short assembling time. It comes partially assembled with easy instructions every rider can follow. The Raleigh brand is one of the leading companies in the world today, known for their delivery of quality craftsmanship. They possess years of manufacturing expertise, which has helped them develop some of the best models in the market today.
Key Features:
Steel step through frame
Sturmey Archer 3 speed internally geared hub 
Front V brake with parking lock
The rear rack holds up to 45 lbs
Specification:
Brand

Raleigh

Model

14-17-8112

Weight

65 pounds
Elegant design
Well built
Comfortable seat
Adult Tricycle Buying Guide
Features To Look For In Adult Tricycle
Adult tricycles are very much similar to regular bicycles, with the primary difference being their target age group. There are several models of this unit in the market today; thus, making a choice may prove to be very difficult, especially when one does not know how the tricycle is meant to operate. We discuss the vital factors to consider in the following paragraphs, with tips on the ideal choices to make.
Brakes - Similar to the brake system used by two-wheel bikes, adult tricycles feature brakes which are rim-activated. These models are relatively cheaper than their alternative, which is the hydraulic or disc brake system, which is found on more high-end bike models.
Shifter - Shifters are geared levels found on bikes and tricycles. These elements help you move about and stop with ease, protecting you from injury by reducing your speed. The bicycle you opt for must possess a durable shifter which can help you reduce speed and change direction without any problem.
Drivetrain - The drivetrain is the portion of your tricycle which sends power from you the rider to the wheels. They come in a variety of types, based on the mechanism employed. Study the drivetrain of your preferred unit and be confident that they're durable enough for regular use.

Material - Steel and aluminum are the common materials used in the construction of adult tricycles. This is because aluminum is lightweight, thus enables riders to move at fast speeds while delivering the best durability. Steel tricycles, on the other hand, are; therefore, they're able to accommodate larger weights. According to their pricing, trikes made from aluminum are more expensive than those developed from steel.
Gearing - Your preferred style of riding and the type of bike you want will determine the gear ratio you choose for your motorcycle. Gearing is an essential factor, mainly because it determines the overall riding performance of your trike. If you plan on going for more uphill workouts or trips, you can opt for fixed-gear bikes or those that use the single-speed system.
Seat - Your trike seat is meant to be extremely comfortable for you as this will determine how your ride will be enjoyed. Study the construction of your bike and also take into consideration the design of the seat and saddle, before making the final decision.
Handlebars - Depending on your chosen model, the handlebars of your tricycle may be looping or cured, shapes which are very similar to those found on two-wheel bikes. The product reviewed above feature swept-back handlebars which are ergonomically ideal for riders of all ages, especially grownups.

Adult Tricycle FAQ
Q: What is adult tricycle?
A: An adult tricycle is a three-wheeled vehicle which is designed for use by people above the age of twelve. This unit comes with many features similar to a regular two-wheeled bike, but also has unique elements which set it apart from such as the construction of its tires and its use of a foldable rear basket by riders. Adult tricycles are used for recreational purposes and also as a means of transport.
Q: Do tricycles come assembled?
A: Assembling of an adult tricycle is mainly dependent on the manufacturer. There are some models which come pre-assembled and are ready for use out of their boxes. There are other models, however, which come in their separate parts and require you to place them together. Some will be easy to assemble, but others will need help from external professionals.
Q: Are these tricycles easy to ride?
A: Tricycles are very easy to ride and maybe more comfortable to use than their two-wheeled counterparts. This is because they have a higher level of stability made possible by their third wheel system. This system provides balance for all those who struggle with regular bikes as well as those learning to ride.
Sign Up Now
GET THE VERY BEST OF GEARHUNGRY STRAIGHT TO YOUR INBOX