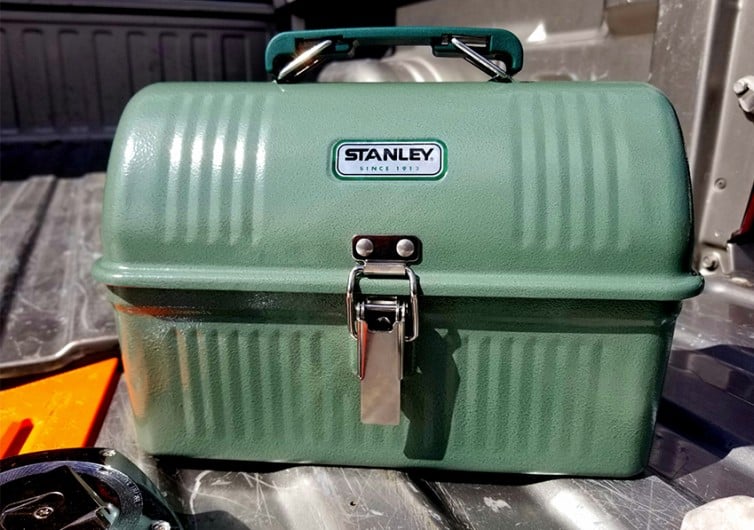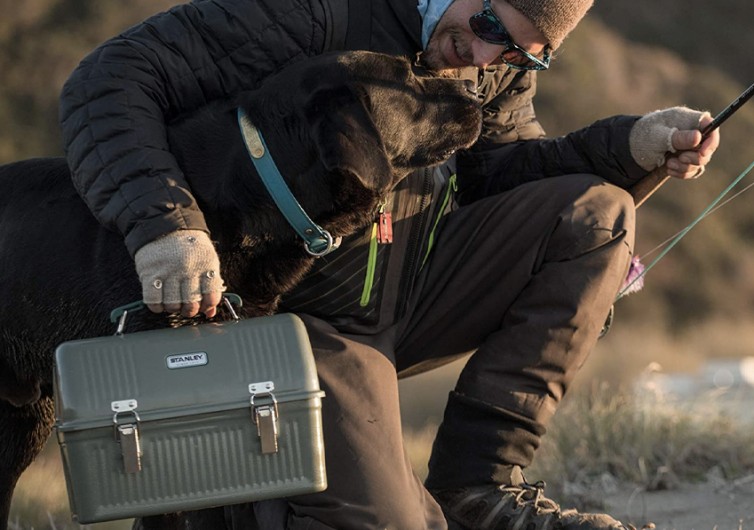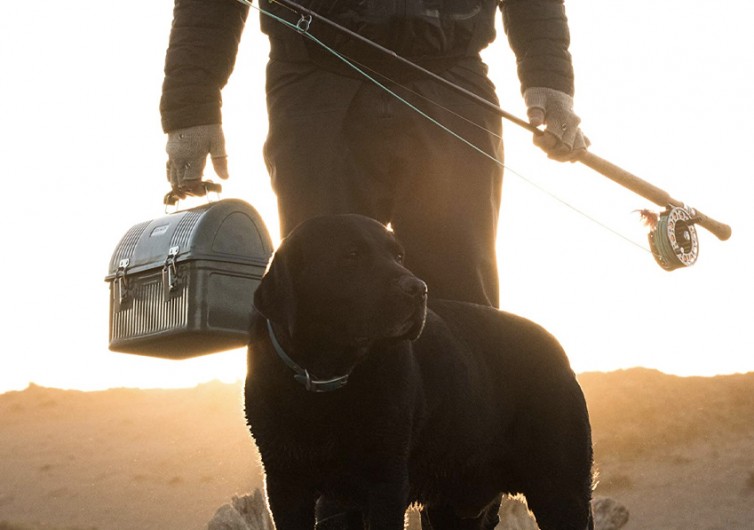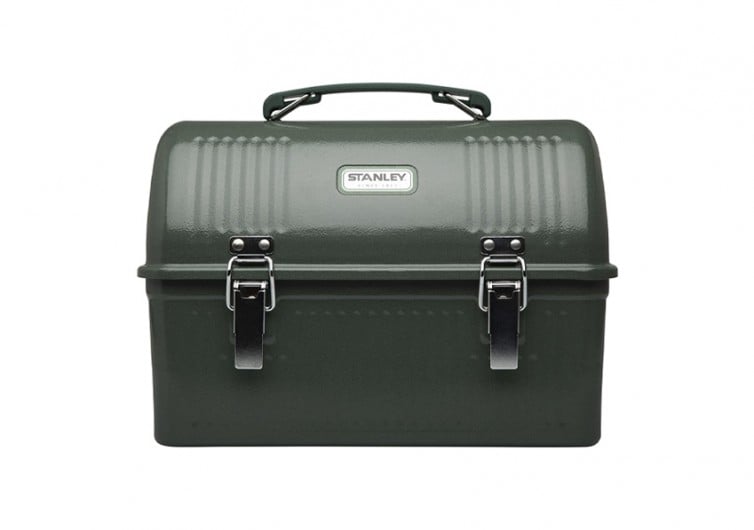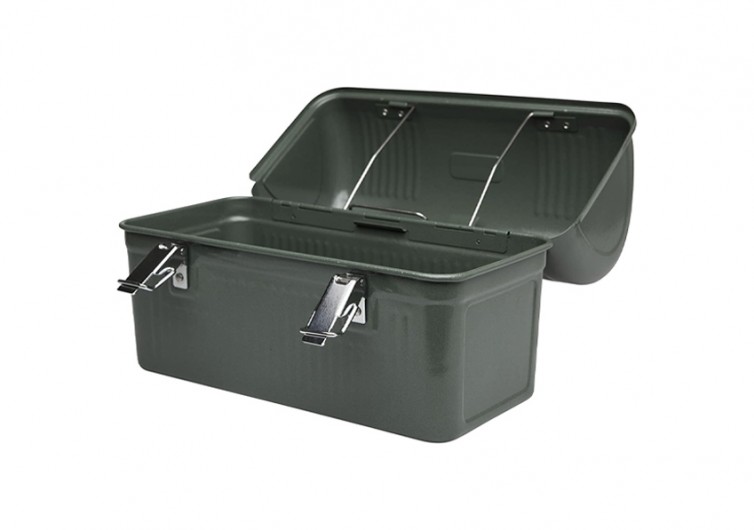 GearHungry may earn a small commission from affiliate links in this article.
Learn more
The Stanley Classic: A Blast From the Lunch Box Past
The Stanley brand has been a break-time staple on American job sites for generations. The Stanley Classic Lunch Box looks like the genuine article: a steel box with a rounded top and latch closure in Stanley's distinctive "hammertone green." Right away, its aesthetic conjures mental images of trusty work gloves, showers of sparks in old-time factories, and a well-earned hot cup of joe when the whistle blows.
But does the Stanley Classic hold up in the modern workplace? Good thing you don't have to go to work to find out.
Stanley Classic Lunch Box Construction
The 5-quart Stanley Classic Lunch Box is a single-wall box made of 0.6-mm SPCD (general purpose sheet) steel. It hinges freely at the back and clasps shut with a rivet-mounted tension latch.
The molded plastic handle attaches via two rectangular metal links fitted in slots. This arrangement lets the box's weight shift as it's carried.
A leaf spring mounted inside the lid is designed to hold a 16 to 20-ounce Stanley bottle or vacuum flask (I'd recommend stashing a tall-boy of one of the world's strongest beers in there, but that's just me).
Capacity
The lower interior space of the 5-quart Stanley Classic measures 4″ deep, 4 ¼" wide at the bottom, and 10″ long at the bottom. The total interior height is about 7 ½".
If you're going to use the lid mount to carry a bottle, you can also fit an enormous burrito, your favorite fruit, and a few energy bars in the box. Or a couple of small meal-prep containers, your favorite fruit, and a bag of Takis.
You get the idea.
Quality
Construction and component quality, in my personal opinion, is not impressive. The box feels solid, and it doesn't dent easily or flex under loaded weight — but that's about the end of the good.
I started looking closer as soon as I realized the brand sticker on the lid was catty-wumpus. Details are important, and Stanley comes up short.
The Stanley Classic's most glaring issue is the rear corner gap between the box and the lid. To me, this looks like a design oversight. In practice, it means anything/everything can get inside the box through the gaps. I don't run a skill saw all day at work anymore, but if I did, I would have to keep my Stanley Classic well away from the action — otherwise, I'd have a box full of sawdust.
As well, the handle and latch both feel cheap. The metal links that attach the plastic handle to the box eat into the plastic slots immediately. Push the handle down, and it sort of "locks" in place, which doesn't do much except exacerbate the wear on the plastic. On my unit's handle, cut marks (where the manufacturer cut excess plastic from the mold) were obvious.
The tension latch construction is not tight. Every component exhibits 1⁄16" to ⅛" of slop. I get it — sometimes a loose fit makes sense. Tight fits can generate unwanted friction or seize due to grime or rust build-up. But is that really a concern with the lid of your lunch box? Shouldn't it close pretty much the same way every time?
Stanley Classic Lunch Box in Review
Pacific Market International bought Stanley in 2002 and moved the brand's manufacturing arm to China (bottom line, indeed). As much as Stanley's marketing department may want it to be, this is not "your grandpa's" lunch box.
Still, the price is right at $35, either for nostalgia or people who want a simple steel lunch box for men that will resist crushing or crumpling.