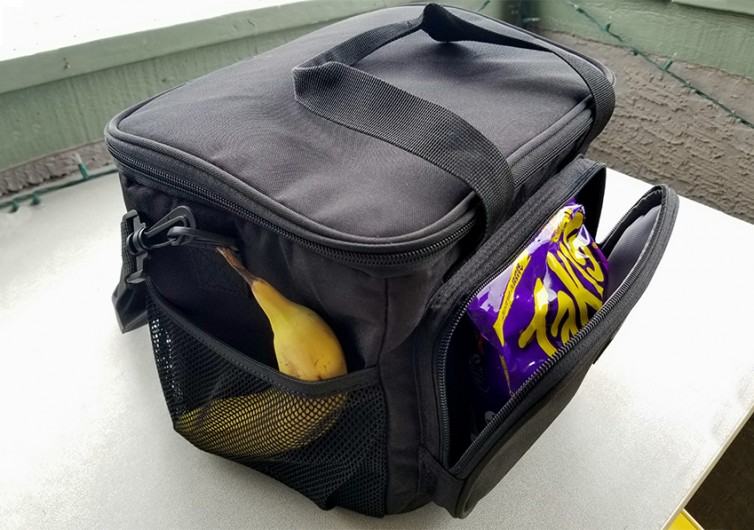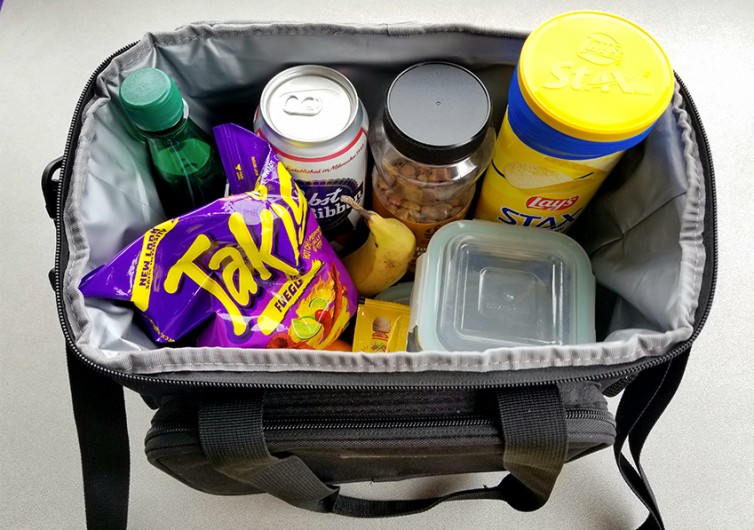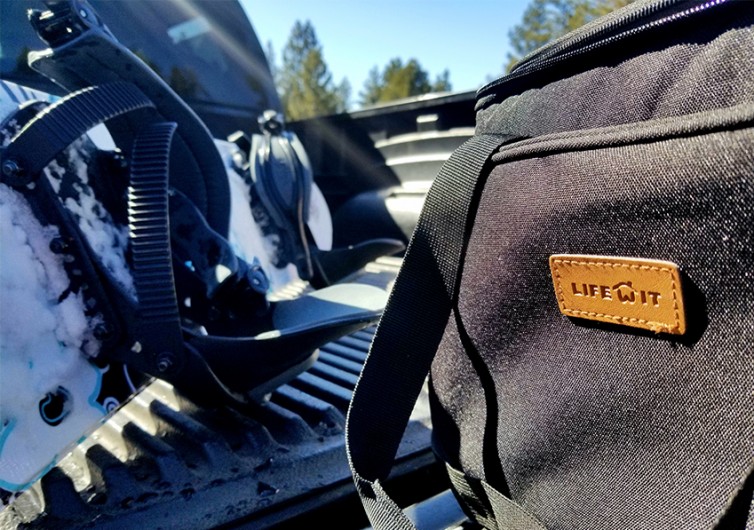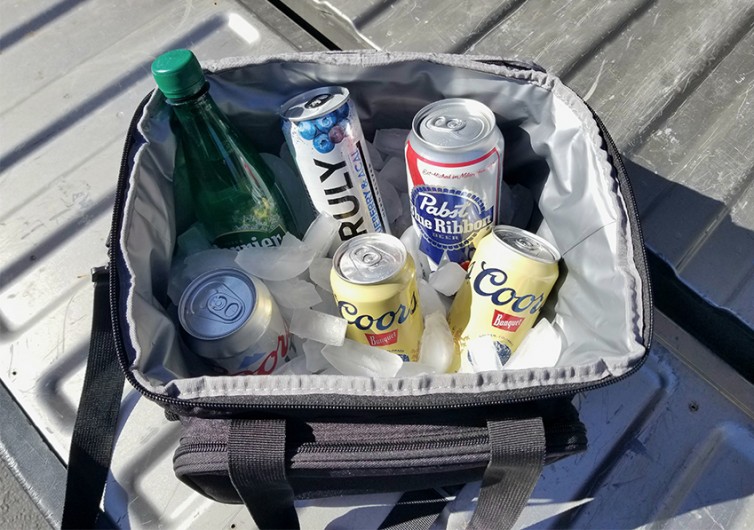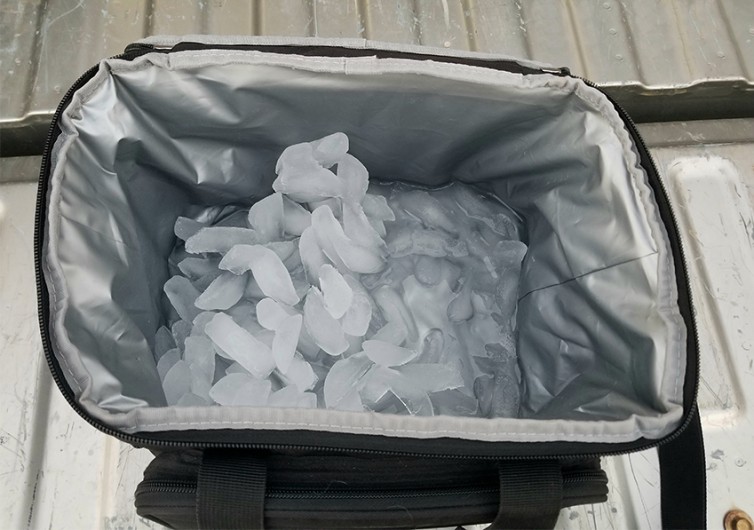 GearHungry may earn a small commission from affiliate links in this article.
Learn more
Lifewit Insulated Lunch Box: Inexpensive; Kept Ice Solid for 15 hours
Move over, Igloo, you've got company. The Lifewit Insulated Lunch Box is an affordable, well-performing entry in the value-priced soft cooler market. The no-frills lunch box is for everyday use: it's anchored by sturdy construction, a simple feature set, and efficient insulation. The Lifewit has a high capacity but folds for easy storage.
Pack the Lifewit Insulated Lunch Box with you wherever you go, and never worry about melting sandwiches or lukewarm bevies again.
Specs
The Lifewit Insulated Lunch Box is a vacuum-style insulated bag with a 100% polyester shell.
Lifewit uses a polyethylene vinyl (PEVA) lining with EPE foam. What does that mean? PEVA is a non-carcinogenic plastic that resists leeching — EPE is expanded PEVA pellets. The upshot: your Lifewit Insulated Lunch Box is not biodegradable, but it is safe to use within typical food temperatures.
The bag has a detachable shoulder strap, two carry handles that velcro together, two stretch mesh side pockets, and a front zipper pocket.
Two sizes are available: a substantial 15L (tested) and a massive 24L.
Testing the Lifewit Insulated Lunchbox
I tested the 15L Lifewit for size, durability, insulation, and ease of cleaning. Its insulative quality stood out strongly, and I also found it durable enough for my purposes and easy to clean.
My 15L Lifewit lunch box was spacious. Lifewit's advertising boasts a 17-can capacity, which seemed accurate (though I try never to drink 17 cans of anything, mine fit a 12-pack with plenty of room for ice). The soft cooler also handled a small reusable ice pack, two 8-ounce Tupperware containers, a 16-ounce jar of peanuts, a 24-ounce drink, and a small bag of chips with plenty of room for fruits and veggies and a sandwich or wrap. Run out of space? Use the pockets; the mesh elastic was extra stretchy.
But the Lifewit's most important feature was its insulation. Once I was done filling it with goodies, it kept them cold — for a long time. On a 70-degree day in the direct sun inside my truck, it held solid ice with minimal meltage for 8 hours. I cracked a few cold ones and waited for them to melt. By 2:30 that morning, there were only a couple chunks left in the ice-cold water. I had filled the cooler around 9:30 a.m., meaning the Lifewit had held solid ice for 15 hours. Equally importantly, the lunch box had not leaked any water.
After use, the shell's coarse-grained fabric was easy to scrub clean (Lifewit recommends hand washing only) and suitably abrasion-resistant. It held up in truck beds, parking lots, and over the desert floor.
Final Observations and Review
Though it eventually won me over, the Lifewit Insulated Lunch Box did not immediately convince me of its quality — what roused most of my skepticism were a few loose ends hanging around on the stitching. But they didn't pull after a few uses, so I melted them down with a lighter and moved on.
The 15L unit carried easily and folded down nicely when I wanted to stow it. The solidly attached zippers operated smoothly.
For such a big, functional insulated lunch box, the Lifewit is reasonably priced at MSRP $20.