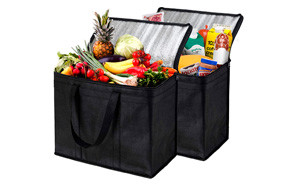 NZ Home Extra Large Insulated Food Bag 2 Pack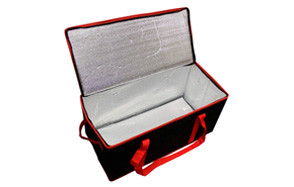 Earthwise Insulated Food Bag 2 Set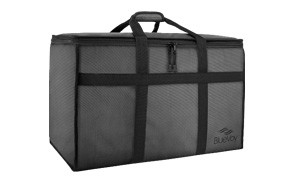 BlueVoy Insulated Food Bag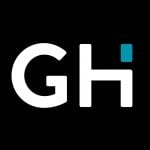 The idea of packing a cooler and heading off for a day out with family and friends is a great tradition that we've surely all experienced at some point in our lives. Whether it's heading to the beach with sandwiches and drinks, or to the park for a cookout of mammoth proportions, insulated food bags have been right by our sides. Even times when it's not been you doing the cooking, you've still enjoyed the benefits of these bags thanks to the myriad of pizza, and other World Foods you've indulged in throughout the years. They are a simple solution that prevents your good time being ruined, so it stands to reason that you want to find the very best insulated food bags in preparation for your next Big Day Out™. Fortunately, we've got the answers for you right here, time to dig in.
The Best Insulated Food Bag
Insulated Food Bag Buying Guide & FAQs
How We Chose Our Selection of Insulated Food Bags
If you've read all that and aren't quite sure how we came to our conclusions, please be assured there is a method to our madness. Here's how we did it!
Reviews - Because we don't have the time or the money to throw a thousand parties in the park - especially considering the weather's starting to turn - we turn to reviews to get an idea of how useful (or useless) something is. They've proven incredibly helpful in allowing us to separate the good from the not so good, so thanks, Reviews.
Quality - If you're thinking of investing in insulated bags for food transport, you must be able to rely on the quality, and this is something we took into consideration when selecting our products. This means they actually keep food and drink at the right temperature, the zips are durable, and the handles won't fall apart if you put just a little too much inside.
Price - Insulated food bags aren't necessarily expensive but everyone has their own budget so we've done our best to find as much of a variety in pricing as possible so everyone can afford something.

Features To Look For In Insulated Food Bag
What features do you need to look for in an insulated food bag? Find out below.
Size - The size you select will depend on what you need it for. If you're delivering pizzas, you need a pizza-sized bag. If you have a wider variety of food or want to use it for groceries or larger picnics, then Large insulated cooler bags will obviously be a better bet.
Materials - You'll have a choice between nylon food bags and vinyl food bags. Nylon will cost more than vinyl, but the nylon bag offers breathability, which will allow the food to keep warm while also letting steam escape, preventing soggy food and plates full of disappointment. While vinyl bags don't offer this, they are cheaper, and so if you're not planning on making long voyages then they'll be more than suitable.
Foam Insulation - You can choose between polyvinyl chloride (PVC) insulation, polyurethane (PU), and polyester (which doesn't have an abbreviation, sorry polyester). We'll go into the difference between them below. If you're looking at an insulated bag to keep food cold or warm and it doesn't use any of these materials, steer clear.
Hardboard Bottom - The hardboard bottom helps the bag to keep its shape when placed flat as well as when it's carried. It prevents food from knocking into each other and causing potential spillage.
Pockets - Extra pockets are always appreciated no matter what the occasion, some will be mesh and can be used to carry cutlery, while others can be an additional thermal pocket to keep sachets of sauce or similar small items.

Insulated Food Bag FAQs
Q: Which Type Of Foam Insulation Is The Best?
A: We went over this briefly above and each type of foam insulation has their benefits, but if you really want to get into it, it goes like this:
PVC is cheapest to manufacture and is resistant to grease, oil, and chemicals.
PU is both flexible and able to withstand all manner of wear and tear. The open cell design makes it breathable, preventing sogginess nor trap odor.
Polyester is comprised of open cell formations and is as breathable and flexible as PU however because it's stronger, it costs more, too.
Due to this, polyester is arguably 'the best' for any kind of food transporting occasion. However, as we've mentioned before, you can get away with lower quality materials if you don't need to use it all the time or for long periods. If you're merely using your bag to transport groceries from the car to the refrigerator, then there's no point splashing the cash on the most expensive product unless you want to, that is.
Q: How Long Do Insulated Bags Keep Food Cold Or Hot?
A: It will depend on the quality of your insulated bag as well as how packed it is and whether you're using it to keep something hot or cold. On average, it's expected to lose around 5 degrees of heat every hour if you're looking to keep something warm, which means you can't cook a roast and then travel across the country expecting it to stay piping hot.
Conversely, cold things stay cold for longer, as you may have noticed if you've ever used a thermos for iced coffee vs hot coffee. Again, this depends on starting temperature and capacity, but it's possible for frozen things to stay like that for as long as three days.
Q: Do Insulated Food Bags Need To Be Refrigerated?
A: You can if you want, but the foam insulation does all the cooling work for you. If you placed a thermal bag with cold food in the refrigerator, there's not a lot - if anything at all - that would change and you'd be doing nothing but taking up space that could be used for beer, steaks, or cheese!