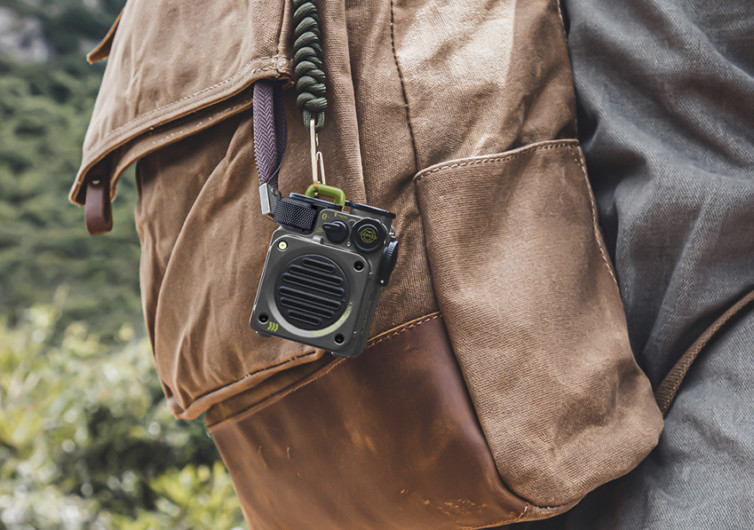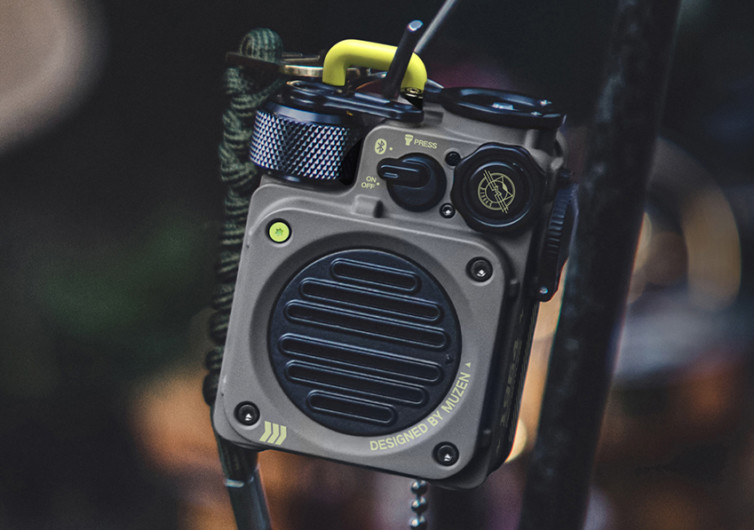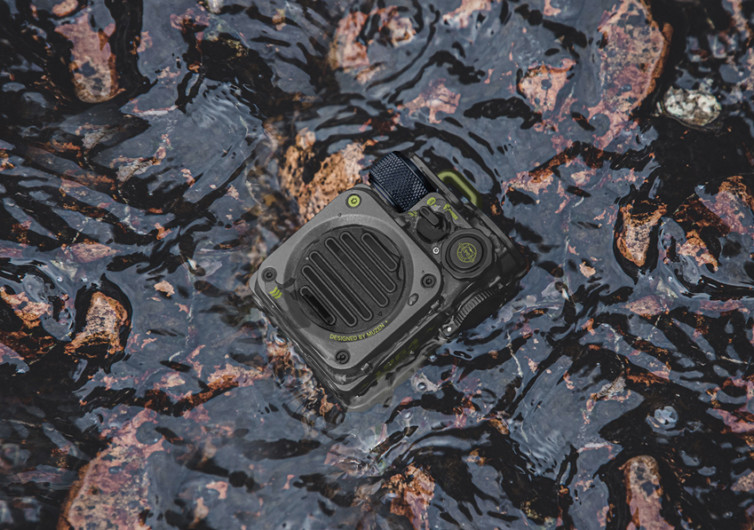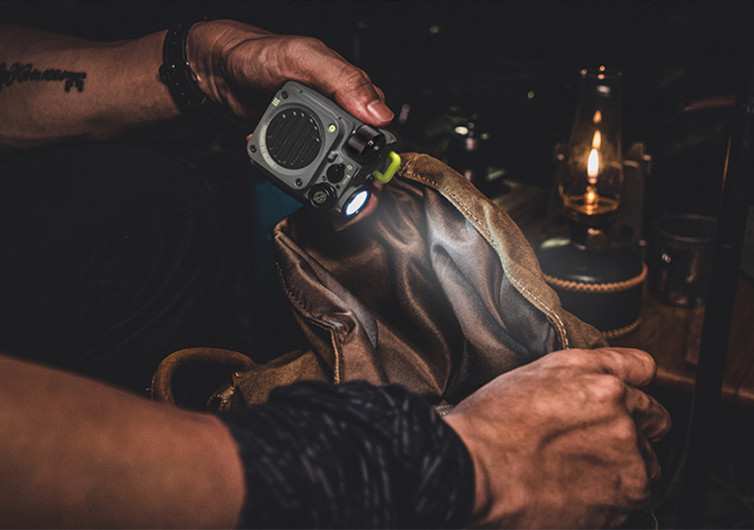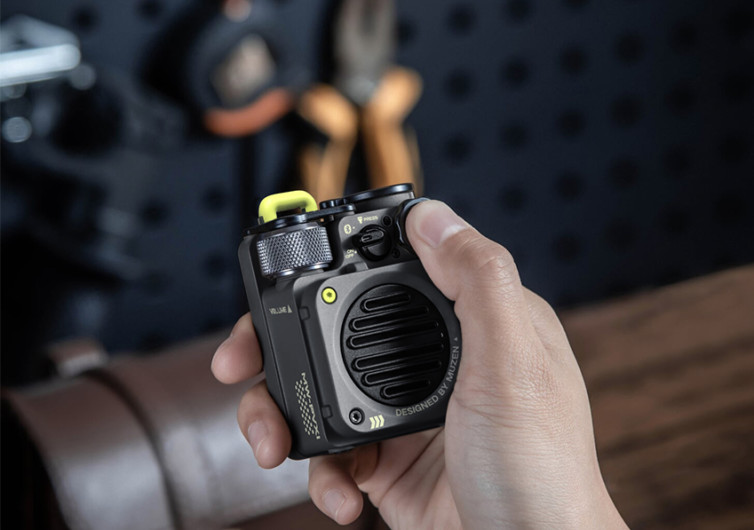 GearHungry may earn a small commission from affiliate links in this article.
Learn more
Muzen Wild Mini – a Rugged Retro Wireless Speaker for Outdoor Adventures
If you like to bring your tunes out to Mother Nature, this may be the Bluetooth speaker for you and your jams. The rugged wireless outdoor speaker — fully funded on Kickstarter in only half an hour — now has nearly 12 times more funding than originally requested!
Crafted by a man who's been in the speaker game for decades, the Muzen Wild Mini can withstand the outdoors and the clumsiest music lovers. The fully metal body not only protects the speaker's technology, but it also assists with production of the clearest, loudest sound out of any speaker in the Muzen Wild Mini's size range.
Features
Weighing just over half a pound, the Muzen Wild Mini uses advanced DSP technology, a high-powered digital amplifier, and a full-metal cavity, and a rare magnet (the N40 NdFeB magnet, to be exact) to deliver full-spectrum sound and bass. What sets the Wild Mini on a pedestal is that these features allow sound to play at high volumes without losing clarity or nuance.
The body is constructed from high-density zinc alloy and designed in a retro-military aesthetic. A metal volume knob allows you to control the sound without fussy buttons. A paracord hanging rope allows you to clip your speaker to your stylish backpack, inside your camping tent, or on your ski jacket. Want to bring your speaker out on the water? The Wild Mini is IPX5-rated to be water-resistant, so you can splash away without the fear of losing your tunes.
The Wild Mini uses a micro USB charging port so you can charge on the go or at your house. It can play for up to 6 hours at full volume, so you won't have to worry about running out of juice halfway through your adventures. Great sound isn't all that this portable speaker offers: the rechargeable battery also powers the built-in flashlight located on top by the volume knob. This flashlight supports three light modes: high beam, low beam, and a blinking SOS mode. The on/off switch manages power to the speaker, connects the speaker to your other Bluetooth devices, and controls the flashlight options.
All in all, we couldn't ask for more: a gorgeous retro exterior, water resistance, portability, lightweight, and more sound than its small body can handle? Sign us up.
How to Buy
The Muzen Wild Mini is still in Kickstarter mode but is slated to be sale-ready by November 2020. We couldn't be more excited. Once it hits the market, you can expect an MSRP of $100 for a single unit, but the Wild Mini's Kickstarter campaign is still in the early stages, and for a Super Early Bird pledge of $70, it can be yours.