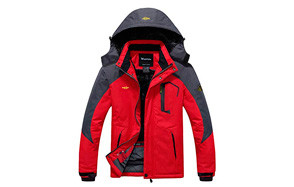 Wantdo Mountain Waterproof Ski Jacket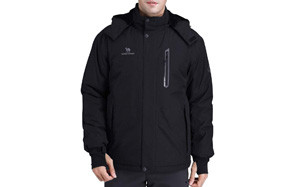 CAMEL CROWN Men's Mountain Ski Jacket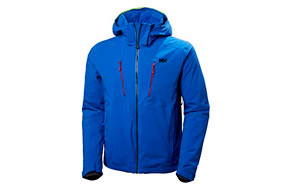 Helly Hansen Alpha 3.0 Ski Jacket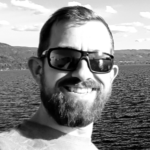 Winter is coming and that means that ski season is nearly here! For those who love the feeling of wind rushing through their hair surrounded by fantastical mountain landscapes, and enjoy the well-deserved beer of an apres-ski, then this is your favorite time of year. But you can't enjoy the crisp winter without a ski jacket, otherwise, you'll end up frozen to the bone before you even make it to the peak, and children will use you as a sledge to hurtle down the mountain. To make sure you're properly prepared for the coming cold, we've compiled this list of the best ski jackets for you to check out, and make those winter activities twice as nice in the ice.
The Best Ski Jacket
Ski Jacket Buying Guide and FAQs
Any article of clothing that is meant to keep you warm is not something to be joked with at all. That is why the decision of which ski jacket to go with is quite an important one. There is much more involved than what meets the eye. Based on that, here is some much-needed guidance to make the process a lot more streamlined.
Features To Look For In A Ski Jacket
Insulation - As a rule of thumb, natural insulation happens to be more compact than synthetic padding, but it loses the ability to retain heat when wet. On the other hand, synthetic insulation functions a lot better when it is wet. The downside here is that it is incredibly bulky and hard to compress for storage. This should be considered when looking at insulation as a whole.
Breathability - Though the fabric used to make a ski jacket should keep the elements out, it should be able to let sweat out. The key is to keep you warm and not boil you from the inside out. Based on this, it is advisable to go for materials that are waterproof to 16,000-20,000mm which have a breathability rating of 10,000-15,000grams.
Warmth - It would completely defeat the purpose of the ski jacket you pick did not deliver on this front. For this reason, the inner layer should be lined with a thermal material that helps to evenly its distribute warmth to the covered areas. Whether it is fur or fleece, be sure that it is doing its job right.
Fit - The fit is very important and totally depends on the kind of skiing that is going to take place. Anyone looking to cruise smooth pistes should opt for a slim fit at best. Baggier options are more suited for bigger movements altogether. Anyone looking to indulge in a combination of the two should go for a stretch material.
Design - The overall design of a ski jacket is something vital to look out for. There are so many different details that have to work hand-in-hand to ensure that the unit is as efficient as ever. Does it have a high collar? Does the hood fit over a helmet? What color is it? These are all questions that potential consumers need to answer.
Other Features - There are so many things to look out for when it comes to purchasing a ski jacket. Users need to look at things like waterproof qualities, the presence of taped seams, the all-around durability and weight, etc. The list goes on and on.
Types Of Ski Jackets
Hardshell - This is the type that is more commonly worn mostly because it scores a lot of points in terms of versatility as well as waterproof properties. Additionally, they happen to be quite breathable while also having a good number of sealed seams.
Softshell - These are usually soft, as the name implies, and quite stretchy. Nevertheless, they are armed with stellar waterproof properties. On the downside, they are not quite as wind and water-resistant as their hard-shelled counterparts. Also, they tend to have a lot less going for them in terms of features.
Insulated - For those extra icy days, this is the kind of jacket to turn to. Basically, this type of jacket has an outer shell as well as a layer of insulation built into it. This could either come in natural or synthetic form.

Ski Jacket FAQ
Q: What is a ski jacket?
A: Ski Jackets are simply jackets that are specifically designed for skiing of all kinds. On some occasions, they can also be used for snowboarding.
Q: Are ski jackets essential?
A: Yes, they are, as aforementioned, they are specifically designed for the sport of skiing. Thus, they happen to be fitted with features that make them best suited for winter sports.
Q: What do you wear under a ski jacket?
A: It really does matter what you wear under your ski jacket. Go for a turtleneck, a sweater accompanied by some insulating pants. Try to stay away from denim as a whole.
Q: Should ski jacket be tight or loose?
A: This totally depends on the type of skiing you intend to indulge in. Downhill skiing usually calls for a tighter fit, while more active variations need a looser fit.
Q: How should a ski jacket fit?
A: Altogether, it should not be too tight or loose. It should have enough space for you to fit layers of clothes and insulation under if the need arises.
Q: How do I wash a gore-tex ski jacket?
A: Luckily, this can simply be machine washed, but there are a few things to note. Use a small amount of liquid detergent and ensure that it is on a warm permanent press cycle. Proceed to rinse it twice and reduce the spinning speed to prevent creasing.