Best Snorkeling Fins In 2022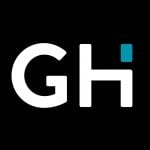 This product guide was written by GearHungry Staff
Last Updated
January 31, 2019
GearHungry Staff
GearHungry Staff posts are a compilation of work by various members of our editorial team. We update old articles regularly to provide you the most current information. You can learn more about our staff
here
.
GearHungry may earn a small commission from affiliate links in this article.
Learn more
No scuba diving ensemble is complete without a good and sturdy pair of snorkeling fins and as such, it is quite an important task to embark on when figuring out what types to buy. All swimming enthusiasts out there know that picking out the right gear is quite a strenuous process, but in the end, it is worth it to get sturdy and reliable snorkeling equipment both for comfort and safety sake.  In order to make it all a lot more streamlined, we offer you some of the best snorkeling fins currently on the market, there is no way you will make a wrong choice after taking a look at these.
The Best Snorkeling Fin
FINIS Long Floating Snorkeling Fins
This first product on our list is versatile as they come and fashioned out of rubber that is as soft and natural as they come solely for the comfort of its user. Be rest assured that whether you are young, old, or somewhere in the middle, the FINIS long floating fins are the best option. In addition to that, you do not have to be an expert to make use of this viable product, no matter your level of experience this is definitely the set of snorkeling fins for you. It comes with a long rubber blade which is useful when it comes to enhancing the user's buoyancy to the maximum as well as providing the proportionate momentum to push any swimmer forward.
Not only does it help with the swimming motions as a whole, but this piece of snorkeling equipment also enables its users to swim with the correct posture; they are able to lift the legs to the surface of the water thereby reducing drag and improving the overall body alignment of the swimmer. As a result of all its great qualities, the general feedback from the fins educates the swimmer on how to lengthen their kicks by starting from the hips and not the knees as this is a common mistake when it comes to swimming in any setting.
To crown it all up, these floating fins are not choosy of the type of water the function in, be it fresh or saltwater, you can be confident that this product will function to the optimum level. The only thing you have to do is become a certified scuba diver and the rest is covered with these fins. 
Key Features:
Colour coded according to size
Made of a natural yet soft rubber
Works perfectly in both salt and freshwater
Features a long blade which increases overall leg strength and speed
Wildhorn Topside Snorkeling Fins
This next snorkeling equipment is truly made for the comfort of its users, Gone are the days when snorkeling was characterized by foot blisters or tedious heel straps that caused slipping or any equipment induced clumsiness in general. These snorkeling fins will make anyone believe that they are an extension of their feet as a whole. This new and improved version of Wildhorn topside snorkel fins are everything the wanderlust infected snorkeller signed up for; they come in a cute compact size which makes for easy mobility, they are adjustable while providing all the support needed and need we mention how comfortable they are as a whole?
Do not mistake the comfort they offer for weakness as they are as durable as snorkeling fins come. Fashioned out of a highly durable high-grade polymer blend base, this product can stand the test of time and do it while giving your feet the gentlest of hugs. In addition to providing maximum comfort, this product is also as versatile as they come, you do not have to come with a separate pair of snorkelling fins and swim shoes as it doubles as both. The added advantage is that you can say goodbye to the whole 'one size' situation its predecessor had going on; this new and improved version is as adjustable as can be and the cherry on the top is that it can be used for other surface water activities such as bodyboarding, river tubing among many others. All in all, these are a great pair of snorkeling fins that offer three different colors; Sharkskin Electric, Pearl Aqua and Manta Ray. So get into your swimming trunks and start your underwater adventure.
Key Features:
Compact size
Integrated adjustable hook & loop cinch strap system
Embedded free float technology
Fits true to normal shoe size
Seavenger Torpedo Swim Fins/Flippers with Gear Bag
Not only do the manufacturers of the Seavenger torpedo swim fins/flippers deserve props for its dramatic and amazing name, but this product as a whole is considered one of the best snorkeling fins on the market today. It is not only comfortable but boasts of being as flexible as they come. The fact that it can be used for snorkeling as well as body boarding, diving, training, among other surface water activities corroborates the latter point. They are not only versatile when it comes to water-related activities, but they also come in a wide array of sizes; in order to make them more size friendly, this particular piece of snorkeling equipment comes with adjustable straps which additionally make for easy donning and removal of the fins as a whole. The cherry on the top is that they come in different stylish colors to suit the taste of users as a whole.
Back on the issue of comfort, it is quite easy to store and carry around. For the convenience of the user, the fins come with a fast-drying mesh bag, fitted with a drawstring which makes for easy storage and mobility as a whole. In addition, these snorkeling fins feature an open-heel design which can be worn both barefooted or with fin socks in case you literally have cold feet. To crown it all up, this product is made with lightweight materials that are durable, comfortable, and safe, thus you can be sure that your feet are in good hands while indulging in all manners of water sports.
Key Features:
Adjustable straps accompanied by easy click buckles
Easy kick design
Durable
Travel size
Specification:
Brand

Seavenger

Weight

1.5 pounds
The U.S divers trek fin is as comfortable as it is politically correct. This brand prides itself in not only being hip and fun but it also for being environmentally conscious, having made a strong claim to be 'committed to our oceans'. So, as much as this is a fun product, it also is environmentally friendly as possible; all the snorkeling equipment produced by The U.S Divers is made in such a way that it makes for healthier oceans and environmental discoveries as a whole.
Through rigorous and consistent testing, the U.S divers trek fin has become one of the leading diving gears for the safety and enjoyment of its users as a whole. This testing takes a time period so as to keep the users of this stellar product on their toes for new advancements as well as keeping them up to date with the latest products in the snorkeling world.
More on the actual qualities of these snorkeling fins, with its dual composite blade it makes for easy cutting through waters of all temperaments and though it comes in a compact size it is still quite a high-quality item, what makes it better is that it will not break the bank in any way. These pieces of snorkeling equipment also come in a range of sizes and colors which are suitable for all genders and ages. This is definitely one of the best snorkeling fins you can find out there. Make sure you also check our guide to the best freediving watches that can come in handy when snorkeling. 
Key Features:
Compact size
Comfortable with a foot pocket
Environmentally friendly
Comes in various sizes and colors
Specification:
Brand

U.S. Divers

Weight

2.95 pounds
Cressi Pluma Adult Snorkeling Full Foot Pocket Fins
The new and improved version of the Cressi Pluma adult snorkelling full foot pocket fins builds on the technology that was previously used on the Cressi hi-tech models which were designed mainly for free diving as well as scuba diving. With the same mechanisms used in the Cressi patented construction system, these fins deliver on the highest level while being as light as can be and above all they are comfortable.
The blade itself is fashioned using a light yet reactive material known as polypropylene which makes it flexible and as versatile as possible. The foot pocket of this stellar product goes all the way down to the bottom of the blade itself thus providing maximum protection during all water-related activities, whether in deep or shallow waters and near rocks. This legendary foot pocket fins are made out of a soft thermo-rubber coupled with a computer-generated shape that was fashioned for maximum comfort and overall durability. Last but certainly not least, the sole of this high-tech product is tough and durable and is accompanied by a pair of large non-slip foot inserts which offer the ultimate form of protection as well as aids in the overall transmission of the legs with little effort. The Cressi Pluma adult snorkelling full foot pocket fins is more than suitable for snorkelling as well as other surface water activities and swimming as a whole. Be rest assured that with these fins you cannot go wrong.
Key Features:
The comfortable and non-slip foot pocket
Attached blade extends from the top of the foot
The triple threat in terms of molded design
Compact and durable
Specification:
Brand

Cressi

Weight

3.05 pounds
This next piece of snorkeling equipment is one that was manufactured for all sorts of swimming environments and to think that it comes at quite an affordable price. The CAPAS Snorkel Fins can function perfectly in fresh or salty water and as such, it makes this brand of snorkeling fins one of the most suitable options for open water and pool training.
Comfort is not lost as it boasts of having an open heel stellar design which generally makes for foot security and a good fit as a whole, regardless of external factors such as foot size. In addition to that, its soft yet adjustable strap adds that extra comfort required to help the user avoid issues like blistered heels and other snorkel fin related injuries. Another added advantage of opting for this particular brand of snorkeling fins is that they are compact in size and as such, are easy to whisk away on various sea-related adventures. It is also fitted with a sturdy yet flexible sole which comes equipped with large non-slip inserts that not only offer maximum protection but also aid in enabling proper movement. Overall, it's fair to say that this one of the only fins out there that supports a number of ways for the user to put them on, and is as easy to put on as it is to adjust. Now you can say goodbye to all prior fitting problems. Our guide to the best dive watches offers more great dive products you might like to have so check it out!
Key Features:
Adjustable open-heel design
Compact size
Adjustable straps
Comes with a one-year warranty
ANGGO Short Dive Fins for Swimming and Snorkeling
If you are after a go-to pair of snorkelling fins that is as professional and comfortable as they come, make use of the ANGGO short dive fins. These easy-to-use snorkelling fins are made from highly sensitive and lightweight materials which make for extremely versatile and effective kicking that will in no way tire out the user; this makes it an exceptional choice for beginners everywhere who prefer not to without feeling like they have training wheels on.  More so, this design is highly innovative when it comes to its blade angle, hydrodynamic rails and in addition to that, its blade foot pocket makes for a wonderful and efficient combination of propulsion and kick speeds.
This particular model is as user-friendly as they come, seeing as it comes with a mesh bag that enables quick-drying immediately after use. This bag makes it easy to store and carry from one place to another with maximum convenience. In addition, it is fitted with highly sensitive and flexible pads that keep it in shape when it is not in use. Thus, you do not have to use these fins on a regular basis to keep them viable and functioning as a whole.
Key Features:
Portable and compact size
Easy to put on
Lightweight design
Available in a number of sizes
Zionor F1 Diving Snorkel Short Fins Flippers
When it comes to snorkelling equipment that is meant for use in the pool and open-water, these next fins are one of the best bets on the market. What makes them well suited for these forms of water bodies is that they offer powerful propulsion with little effort put in. The rigid and wider fins also contribute to the overall success of the product when being used by beginners and professionals alike.
It also provides the user with a smooth snorkelling experience as a whole as a result of the solid protection it offers for the feet of snorkelers from dangerous water bodies such as scraping rocks and corals. In addition, it comes fitted with an anti-slip insole which enables the user to direct their focus on kicking and in the long run, preventing them from tiring out easily.
The Zionor F1 Diving Snorkel Short Fins stands out from the competition in the sense that it comes with a highly engineered dual slot system which helps to increase the thrust as a whole making for more enjoyable snorkeling and diving experience. There is so much more this product has to offer; it comes with the added advantage of having a compact and portable size that can fit into a moderately sized duffle or travel bag, as well as adjustable open heels fitted with adjustable straps, which make for a good and snug fit on different sizes of feet. If you like water activities check out our guide to the best wakesurf boards.
Key Features:
Unique stream slot
Compact size
Comes with an anti-slip sole
Adjustable open heels and straps
ANGGO Adult Short Swim Fins with Adjustable Strap for Snorkeling and Diving
The formidable brand, the ANGGO, is back at it again with a stellar product that is as affordable as they come. If you are in the market for an efficient and sturdy piece of snorkeling equipment that is also easy to use as a whole then ANGGO Adult short swim fins are the snorkeling fins for you. This product is compact for your convenience as it features short yet flexible blades that improve overall speed while snorkeling and swimming while still being very lightweight. Do not mistake its lightness for weakness, as this snorkeling fin is made of a durable rubber which is fitted with flexible pads that equally maintain the shape of the fins when they are not being used.
ANGGO certainly had easy usability in mind when producing this stellar piece of swim gear as it has other attributes such as a compact size which makes it suitable to carry around easily. Users can benefit from the quick release and quick-adjust buckle which makes adjusting of any kind an easy feat as well as an ergonomic foot pocket that crowns it all up. If you love water activities, make sure you also check our guide to the best swimming goggles.
Key Features:
Compact size
Quick release, quick-adjust buckle
Sturdy and long-lasting design and mechanisms
Affordable
Specification:
Brand

ANGGO

Weight

1.98 pounds
Aqualung Wave Snorkeling Fins
Brace yourself for the final piece of snorkeling fins on our list. Although it comes last, it is certainly not the least. The Aqualung Wave Snorkeling Fins are not only affordable, but best believe they are as stylish as can be. Forget the fact that they came last, this product is certainly of high quality.
The fins come in a compact and portable size with an accompanying mesh bag which makes for easy movement and storage as a whole. It also features a very stylish version of the open heel design and comes with a soft rubber foot pocket which makes for a snug fit with both socks or bare feet. For further comfort, it offers easily adjustable straps with an equally easy to use release button. This also makes a perfect gift for swimmers in your life.
Key Features:
Open heel design
Compact size
Affordable
Stylish design
Snorkeling Fin Buying Guide And FAQ
Figuring out which snorkeling fins on the market are the most viable is no easy feat as there is an array of products out there; some are true to their word while others are as misleading as can be. This buying guide will help you clear all doubt and pick the best snorkeling fins for you as an individual.
How We Chose Our Selection Of Snorkelling Fins
Brand - There is no doubt that the brand of a product highly influences the way it is perceived as a whole. On the other hand, it also affects the level of service that manufacturers have to provide because with great recognition comes great responsibility. This logic definitely applies to the snorkeling fin market as well as many others, there is no room for an organization of any sort to put out a sub-par product when they have been held in quite a high regard. So, when looking for a sturdy pair of snorkeling fins, it is wise to opt for products that come from manufacturers who are well-known and recognized for putting out some of the best snorkeling equipment on the market.
Reviews - Reading product reviews is the equivalent of staring into the soul of a product itself. Of course, companies and manufacturers will talk up their products, whether they are of good quality or not; this is what they have to do to drive sales. The one sure way to have some real and factual information about these snorkeling fins is to check out what previous users have to say about it considering factors like size, quality, durability and scrutinize the general features of the snorkeling fins as a whole. For all buyers out there, this is the one sure way of getting all the juicy details about a product without having to purchase a whole bunch of them thereby making a ton of mistakes or buying unsuitable products as a whole.
Price - For every viable and sturdy product, best believe there is a version that you can buy without breaking the bank. Nevertheless, it is important to keep it at the back of your mind that that in some cases, quality is equivalent to the price and in that case, it is profitable in the long run to invest in something a bit pricier. On the other hand, there are times when a good bargain offers up more than expected. Here, we chose a selection of products that fall within the different price ranges nevertheless their quality speaks volumes.
Features To Look For In Snorkeling Fins
There are certain stand out qualities that every snorkeling and swim enthusiast as a whole should look out for when it comes to snorkeling fins. It may seem like a straightforward buy but after you take a look at this your eyes will be opened to a world of features you need to scrutinize when looking to make such a purchase.
 Full foot - This model is also known as the closed foot or slipper style and bears a striking resemblance to a slip-on shoe.  If you are looking to make use of the snorkel fins in warm water areas such as tropical locations, then this is the design for you. This is due to the fact that it is solely meant to be worn barefoot void of insulation of any kind. Another issue to consider when opting for this model is shoe size; due to the fact that they are closed, there is little to no room for adjustments and as such you need to be sure of your size before making a purchase. Individuals with notably wider shoe sizes as well as higher arches may have issues with this model due to the fact that they are usually designed for the average size and shape of feet.
Open heel - This is the counterpart of the full foot model and is quite self-explanatory, the heel is left open and as such it is the swim footwear that is more suited for cold water swimming because it requires the use of additional footwear in order to be used. This model is not as picky when it comes to size due to the fact that there is an adjustable strap and as such, this may be the more practical option for people with larger feet. This model is equally versatile in the sense that it has a warm water design which has risen through the ranks over the years.
Split Fins - Depending on your style and level of swimming, split fins may be just the thing you need to spice up your snorkeling life. This model is more suited for divers who tend to flutter kick. All in all, this model is best suited for beginners or people who tend to snorkel for long periods at a time due to the fact that they are met with less resistance and as such result in less fatigue.
Paddle fins - If you are one of those divers that need to cover a whole lot of ground in one snorkeling session, then this is the design for you. They come with a stiffer rubber which makes for a more forward velocity with each kick. They are also great when used in current and waters that are more likely to provide resistance as a whole. It is quite important to consider what type of diving you are undertaking in order to make the right purchase.
Fin length Fin length does have an effect on swimming as a whole, with a shorter fin, you would get less of thrust while kicking and this would be highly unsuitable for areas experiencing strong currents. Nevertheless, the travel size and more compact version help when it comes to easy mobility.
Fit - The right fit is quite important as there is a lot of movement involved underwater and a lot of resistance to couple it. In the case that there is too much movement,  the fins may slip off. And in the added case that it happens in a highly volatile environment, this may affect the overall safety of the user. So, making sure your snorkeling fins are as snug as can be without causing discomfort is paramount.
Comfort - This should be at the top of the list when sourcing for a good pair of snorkeling fins, All in all, swimming and water sports require an amount of exertion as a whole. No one wants to go home at the end of the day with blisters and bruises, so be sure to opt for models that highlight comfort and have fewer contraptions that can cause the user pain.
Material - Be it plastic, rubber,  a combination of both or a synthetic blend, the materials used to make these products is important mostly in the case of durability and what is most likely to handle water resistance and remain sturdy afterward.
Snorkeling Fins Vs Swim Fins
Swim fins are most commonly short bladed and stiff as they encourage the build of ankle strength as well as leg power. On the other hand, you will find that snorkeling fins have lengthier and more flexible blades; this is more useful in situations where the swimmer has to move in the water while remaining stationary to some extent, as such they are suited for more leisure like diving.
Snorkeling Fin FAQ
Q: Do snorkeling fins float?
A: Some fins float because they are altogether positively buoyant while, on the other hand, some sink due to the fact that they are negatively buoyant. In the case of the fins that float, they will most likely be lightweight plastic fins and the non-float types are usually made of heavy-duty rubber mostly suitable by tech divers.
Q: Can you use scuba fins for snorkeling?
A: It is not impossible as a whole but using a scuba fin to snorkel makes for an uncomfortable experience.
Q: How should snorkeling fins fit?
A: They should be snug enough without causing any discomfort, having it loose in any way is a big no-no.
Q: What is the difference between fins and flippers?
A: It is commonly misconceived that they are the same thing but fins are longer and used for diving while flippers are shorter and mostly used in swimming pools.
Sources:
Polymer - Wikipedia
Polypropylene - Wikipedia
Fluid dynamics - Wikipedia
Sign Up Now
GET THE VERY BEST OF GEARHUNGRY STRAIGHT TO YOUR INBOX