Last updated:
09 Apr 2019
10 Best Snorkels (Review) In 2021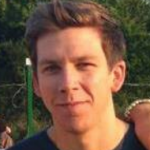 This product guide was written by Jordan Carter
If you have just booked a scuba diving course or you are planning a snorkeling trip during your summer vacation, most likely, you are on the hunt for the best snorkel. Even if you are just swimming in a pool or in open spaces such as the sea, snorkels come in handy as they allow you to breathe without having to take your head out of the water, thus helping you concentrate more on your swimming techniques. However, the best snorkels are those that enable swimmers to breathe and see underwater – they feature a classic, straightforward design that is both functional and visually appealing. Whether you require a replacement for your worn out unit or if you are new to swimming with a snorkel, the below list contains some of the best swimming snorkels currently on the market.
The Best Snorkel
Snorkel Buying Guide
How We Chose Our Selection Of Snorkels
Reviews - Our selection of snorkels depends significantly on the user experience of customers around the world. These experiences display the difference between the advertisements of a manufacturer and the actual performance of their product. User reviews from online platforms inform readers on how each unit behaves with regular use, which is an essential thing to note.
Quality - The quality in terms of the materials used, the construction methods and the existence of extra features make up the relevance of a product. For every product we recommend, we can assure you of its durability even after years of regular use.
Price - The budget of every reader is, and as such, there are various options of snorkels, depending on your resources and requirements.

Features To Look For In Snorkels
In today's market, you will come across snorkels manufactured by a vast range of manufacturers. Even though the design requirements for snorkels are similar, the designs differ significantly in durability, quality, aesthetics, and price. It is vital to know the factors to consider during the selection process as a potential buyer, to be able to make the best decision for your needs.
Purge Valve - Most of us see the purge valve but have no idea what it and what It has been included in the design. For. Technically, a purge valve is featured in the design of a swimming snorkel to help the clear swimmer water from the snorkel via blowing. It is often located at the bottom of the snorkel tube and requires only a little blowing effort to get water out. Look out for snorkel models that feature a sizeable purge valve. It is advised that you opt for products with a one-way valve, as this ensures that no water trickles back into your snorkel.
Mouthpiece - The mouthpiece of every snorkel is vital to its functionality. This unit has to be replaced ever so often to prevent it from wearing out and also to prevent unsanitary conditions. The snorkel mouthpiece is usually made from a soft piece of rubber and can be bitten through with ease. It is better to go in for a snorkel mask that enables you to replace your mouthpiece as this will be more cost effective instead of having to throw the entire module away. It should be easily removable and replaceable, as these features will determine how trustworthy your snorkel is.
Tube - The next feature which is equally essential when selecting the best snorkel is the tube. Tubes are used mostly by scuba divers for their in-depth swimming sessions. Usually, snorkel tubes are made from flexible, corrugated material to make them more comfortable. The use of a flexible material also helps the snorkel masks fit all faces perfectly. The trick to finding the perfect snorkel is in the fit of the tube. You must try on your snorkel to ensure that the tube isn't overly flexible as this may cause it to be flimsy during your swims.

Types Of Snorkels
Generally, there are three kinds of swimming snorkels, and each class has been designed to meet a specific need.
Dry - Engineered with a  special valve meant to keep water out at all times, the dry snorkel is the bulkiest and most expensive type of snorkel on the market. With this model, you don't need to clear water whenever it hits against the surface of your snorkel.
Semi-dry - The difference between the dry snorkel and the semi-dry snorkel is in their ability to admit water. With the dry snorkel, water isn't allowed into the model. For the semi-dry snorkel, the splash guard on top helps keep some amount of water out provided the snorkel isn't fully submerged. Once it has been immersed fully, you can expect the entry of water.
Classic - The last type if the most common and affordable, the classic snorkel. With this type, there is no valve design to keep water out while you swim. It requires divers and swimmers to learn how best to clear the snorkel of water while they float. Despite such a feat, this snorkel is the most purchased unit due to its cheap nature.
The best!
Gear, gadgets & stuff for men
Straight to your inbox