Best Snorkels In 2022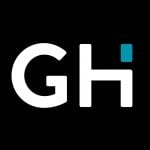 This product guide was written by GearHungry Staff
Last Updated
March 15, 2019
GearHungry Staff
GearHungry Staff posts are a compilation of work by various members of our editorial team. We update old articles regularly to provide you the most current information. You can learn more about our staff
here
.
GearHungry may earn a small commission from affiliate links in this article.
Learn more
If you have just booked a scuba diving course or you are planning a snorkeling trip during your summer vacation, most likely, you are on the hunt for the best snorkel. Even if you are just swimming in a pool or in open spaces such as the sea, snorkels come in handy as they allow you to breathe without having to take your head out of the water, thus helping you concentrate more on your swimming techniques. However, the best snorkels are those that enable swimmers to breathe and see underwater – they feature a classic, straightforward design that is both functional and visually appealing. Whether you require a replacement for your worn out unit or if you are new to swimming with a snorkel, the below list contains some of the best swimming snorkels currently on the market.
The Best Snorkel
The Zionor Snorkel is a comfortable snorkel mask designed for use in lap swimming, swimming training sessions, and diving activities. It is both comfortable and durable and comes with all the required features for a well-performing snorkel device. Its engineering encourages this snorkel device to offer its users a healthy amount of oxygen while they swim, and also allows for the smooth flow of air through a well-designed spout. No matter how the flip turns, the head pad of this snorkel stays firmly in place, thanks to its thick engineered head-pad. It doesn't only eliminate movement; it also delivers maximum comfort to users of the Zionor snorkel.
The one-way purge valve of the Zionor snorkel set features a design that helps rainwater completely whenever you exhale. The mouthpiece of this model is also well optimized in design and manufactured from odorless, food-grade material that fits in your mouth flawlessly. The mouthpiece is meant to help keep your snorkel in place during your swimming sessions, and as such, it must be as water-free as possible. The general design of the Zionor snorkel set is hydrodynamic; thus, the model is sleek and offers minimal water resistance. This sort of plan is well suited for professional swimmers and can be used during their training process.
The Zionor swimming snorkel set is a fast-swim oriented unit designed with an optimized mouthpiece, a center mount design and a comfortably firm pad that ensures that all divers experience maximized speed during their lap swimming and triathlons. It is a great gift option for any water lover you know, and any professional diver you admire. This makes a perfect gift for swimmers in your life.
Key Features:
For Pool /Open Water
One-Way Purge Valve
Comfortable and Firm Pad
Optimized Mouthpiece
Specification:
Brand

Zionor

Weight

6.4 ounces
Kraken Aquatics Dry Snorkel
During a swim, it is vital to keep salt water away from your mouth to enable you to make the most out of your underwater experience. With the Kraken Aquatics Dry Snorkel, divers get to stay dry even underwater. This snorkel mask features the use of a floating ball system meant to keep all moisture out. This system is located at the opening of your dry snorkel. It closes when submerged in water and reopens as soon as you swim to the water's surface. Enjoy this dry snorkel to the maximum level and benefit from its exciting features.
One of the essential features possessed by the Kraken snorkel is its comfortable silicone mouthpiece. This feature is manufactured from only the most excellent silicone material. It is soft and form-fitting to enhance comfort during your long swimming sessions. Say goodbye to mouth hurt when you have the Kraken snorkel by your side. Another design element that makes this device amazing is its flexible corrugated silicone hose. Grooved silicone was used for the design to create a more natural curve around the snorkel face and this shape makes it easier to keep the snorkel in your mouth.
Similar to the models discussed earlier, the Kraken snorkel set comes with a one-way valve design to help dispel water whenever it enters your snorkel. All moisture can be removed both underwater and above its surface. To put on your snorkel or to take it off, make use of the quick release clip attached to the overall design. Put on your swimming trunks and experience an enjoyable swimming session with the Kraken Aquatics Dry Snorkel and have fun underwater. 
Key Features:
Comfortable silicone mouthpiece
Floating ball system
Corrugated silicone hose
One-way purge valve
Specification:
Brand

Kraken Aquatics

Weight

6.4 ounces
The Gringo Snorkel is one of many snorkeling equipment designed, manufactured, tested and launched by Cressi. It has been designed to suit adult swimmers thanks in no small bore frame which makes it ideal for activities such as freediving and scuba diving. This unit can be used for extended periods, with no issues being experienced thanks to its multi-positional mouthpiece, made from extra-soft silicone. The silicone is employed to deliver maximum comfort to swimmers who will use this product for training sessions that usually take a while.
The features of this snorkel set include its large diameter tube that aids in unobstructed breathing and a sliding elastic clip for secure attachment of your mask to other units. The mouthpiece bends together with the minimal tube design provides users with more natural clearing capabilities to further enhance the durability of the Cressi Gringo.
The Cressi company is an Italian company that has been in existence since 1946. They are regarded as one of the brand pioneers in snorkeling, scuba diving, and swimming equipment. For all divers, we have prepared dive watches reviews so check them out.
Key Features:
Designed for scuba diving and freediving
Multi-positional silicone soft mouthpiece
Large diameter snorkel tube
Designed and manufactured in Italy
Specification:
Brand

Cressi

Model

EG266000

Weight

3.52 ounces
Speedo Bullet Head Swimmer's Snorkel
Every swimmer and diver will love the Speedo Bullet Swimmer's Snorkel. Featuring some of the most hydrodynamic features around, this snorkel is an engineering beauty and aesthetically pleasing snorkeling equipment with several satisfied users around the world. The overall design is minimalist which further accentuates its level of functionality concerning the form. It offers excellent stability even at high speeds, making the unit ideal for all races and triathlons.
The Speedo Snorkel has a low profile shape that reduces drag and enhances vision. To allow your snorkel cut through the water, the Speedo snorkel has been shaped in the form of a tear, and this also helps strengthen the stability of the unit. Underwater moments are made more enjoyable with the Speedo Swimmer's Snorkel, no matter where you dive. If you love underwater sports, check out our guide to the best freediving watches.
Key Features:
Minimalist design
Padded TPR headband
Low profile shape
Adjustable headband
Specification:
Brand

Speedo

Model

7530477

Weight

4 ounces
Deep Blue Gear – Ultra Dry 2 – Dry Snorkel
Give the Deep Blue Ultra Dry 2 Gear a try the next time you want to go snorkeling, swimming, or diving., it has all the elements you require as a swimmer to have a memorable swimming experience. This is the best full mask snorkel you will ever find, concerning durability, cost, and functionality. It features the use of high-grade materials that seek to deliver only the best in performance. It is built to the last; thus, users are assured of their money being invested positively for an extended period. The Ultra-Dry 2 Gear features the use of a dry top technology that makes it 100% submersible. This means you get to explore underwater with no issues whenever you please.
There are many features this snorkel unit comes with, but the most important one is the tubing system. The Ultra-Dry 2 Snorkel makes use of a large bore tube that aids in the easy clearing of water while improving your breathing experience underwater. There is a purge valve included in the design to enhance further the ease at which water is cleared, to maximize the level of comfort enjoyed by users. This purge valve is created from silicone and has been built into the unit for durability. With the Ultra Dry 2 Gear, you can say goodbye to jaw fatigue with confidence. It uses a composite flex tube system, ergonomically designed to fit your face and cup your jaw completely.
The Ultra-Dry 2 snorkel from Deep Blue Gear is one of many innovative design solutions developed by Deep Blue Gear. This company is recognized globally as one of the leading producers of recreational equipment. They believe in the mutual importance of durability, functionality, and comfort and as such, engineer every product to cater to all elements without fail. They have created snorkels, masks, fins and other forms of equipment which are often purchased by tour operators, hotels, resorts and individuals for various aquatic sporting activities. You may also need a diving knife so check out our guide.
Key Features:
100% submersible dry top technology
Composite flex tube
Built-in silicone purge valve
Quick release snorkel keeper
Specification:
Brand

Deep Blue Gear

Model

DBG-SN-3000-BK

Weight

7.2 ounces
Scubapro Escape Semi-Dry Snorkel
If you relish comfort no matter where you are, and you also love to swim, we know you will enjoy the Scubapro Escape Semi-Dry Snorkel. Featuring a semi-dry top design, this full mask snorkel has been engineered and tested rigorously to keep water out and air in for natural breathing underwater. It has gained popularity among several swimmers, both professionals, and novices, and is often used for training sessions and other water activities such as diving and snorkeling. Whenever you think comfort, you should think about this product from Scubapro. It is the most innovative and well-balanced design concerning the standard for the best snorkeling device.
The features this snorkel unit possesses are similar to those of a regular snorkel unit, with the significant difference being the introduction of new and improved technology. This semi-dry snorkel set features a large bore tube design, that is meant to aid in the natural breathing of a swimmer. There is also a flexible, corrugated section of the mask that drops from your face whenever the unit Is not being used. Besides its functionality, the Scubapro comes with many ergonomic features that maximize comfort during its usage. One of such ergonomic additions is found in the design of its mouthpiece. The mouthpiece is one of the vital design elements in a snorkel, as it aids in the breathing process while underwater. As a result, this mouthpiece must feel comfortable to users, no matter how long they decide to swim.
At the lowest point of this snorkel, you will find the purge valve that enables you to clear excess water from the unit effortlessly. Wearing or taking off this unit is simple and doesn't require a lot of time, thanks to the use of a cellophane-style removable clip. This clip is Trudy enough to keep water out yet flexible enough to enable you to take off the unit whenever you please. If you love swimming or scuba diving, you should think about getting the Scubapro for yourself. If not, we recommend it as a great gift option for the people in your life who appreciate sporting activities. Underwater.
Key Features:
Semi-dry top design
Large bore tube
The flexible, corrugated section
Ergonomic mouthpiece
Specification:
Brand

Scubapro

Weight

4.8 ounces
The Aegend Dry Snorkel has got to be among the best easybreath mask equipment in today's market. Developed by only the best scientists and professionals, this snorkel unit allows you to have the time of your life underwater for an extended period. You can attach this equipment to any dive mask or regular snorkel you own as an upgrading technique. To make this possible, this device features a keeper and a quick release adjustable clip. The clip is meant to help in wearing and taking off the mask quickly, and also to offer users free movement up and down the snorkel tube for maximum comfort. With such magnificent features, there's no way your hair will get caught up in tangles while you attempt to wear your mask and snorkel.
The mouthpiece of the Aegend Dry Snorkel is manufactured from food-grade liquid silicone, a material that is safe for human use. Besides its safety and top quality, it offers a good seal that prevents the entry of moisture to disrupt for swimming sessions., the design of this mouthpiece is form-fitting, with a corrugated and angular frame for maximum performance and extended durability. The Aegend snorkel's mouthpiece is easy to remove for cleaning or replacement when it gets worn out.
In addition to the well-designed mouthpiece, the Aegend snorkel makes breathing more effortless via its long, oval upper tube. This tube features a relatively large diameter to deliver users full breaths to prevent them from struggling to catch their breath. The frame of the top tube has been curved to avoid drag to your mouth. The curve ends close to your head, and this enables you to breathe naturally underwater, no matter how deep you swim. With such a design, you can use the Aegend snorkel for extensive water activities such as swimming, snorkeling, scuba diving, and skin diving. To top it all off, this snorkel product from Aegend features a splash guard and a dry top valve to keep water out.
Say goodbye to snorkels that use the old float ball valve and say hello to the new and improved snorkel design, found only with the Aegend Snorkel Unit.
Key Features:
Food-Grade Silicone Mouthpiece
Quick release adjustable clip
The longer oval upper tube
Easily attach to any regular snorkel/dive mask
Specification:
Brand

Aegend

Weight

7.2 ounces
Snorkel Buying Guide
How We Chose Our Selection Of Snorkels
Reviews - Our selection of snorkels depends significantly on the user experience of customers around the world. These experiences display the difference between the advertisements of a manufacturer and the actual performance of their product. User reviews from online platforms inform readers on how each unit behaves with regular use, which is an essential thing to note.
Quality - The quality in terms of the materials used, the construction methods and the existence of extra features make up the relevance of a product. For every product we recommend, we can assure you of its durability even after years of regular use.
Price - The budget of every reader is, and as such, there are various options of snorkels, depending on your resources and requirements.
Features To Look For In Snorkels
In today's market, you will come across snorkels manufactured by a vast range of manufacturers. Even though the design requirements for snorkels are similar, the designs differ significantly in durability, quality, aesthetics, and price. It is vital to know the factors to consider during the selection process as a potential buyer, to be able to make the best decision for your needs.
Purge Valve - Most of us see the purge valve but have no idea what it and what It has been included in the design. For. Technically, a purge valve is featured in the design of a swimming snorkel to help the clear swimmer water from the snorkel via blowing. It is often located at the bottom of the snorkel tube and requires only a little blowing effort to get water out. Look out for snorkel models that feature a sizeable purge valve. It is advised that you opt for products with a one-way valve, as this ensures that no water trickles back into your snorkel.
Mouthpiece - The mouthpiece of every snorkel is vital to its functionality. This unit has to be replaced ever so often to prevent it from wearing out and also to prevent unsanitary conditions. The snorkel mouthpiece is usually made from a soft piece of rubber and can be bitten through with ease. It is better to go in for a snorkel mask that enables you to replace your mouthpiece as this will be more cost effective instead of having to throw the entire module away. It should be easily removable and replaceable, as these features will determine how trustworthy your snorkel is.
Tube - The next feature which is equally essential when selecting the best snorkel is the tube. Tubes are used mostly by scuba divers for their in-depth swimming sessions. Usually, snorkel tubes are made from flexible, corrugated material to make them more comfortable. The use of a flexible material also helps the snorkel masks fit all faces perfectly. The trick to finding the perfect snorkel is in the fit of the tube. You must try on your snorkel to ensure that the tube isn't overly flexible as this may cause it to be flimsy during your swims.
Types Of Snorkels
Generally, there are three kinds of swimming snorkels, and each class has been designed to meet a specific need.
Dry - Engineered with a  special valve meant to keep water out at all times, the dry snorkel is the bulkiest and most expensive type of snorkel on the market. With this model, you don't need to clear water whenever it hits against the surface of your snorkel.
Semi-dry - The difference between the dry snorkel and the semi-dry snorkel is in their ability to admit water. With the dry snorkel, water isn't allowed into the model. For the semi-dry snorkel, the splash guard on top helps keep some amount of water out provided the snorkel isn't fully submerged. Once it has been immersed fully, you can expect the entry of water.
Classic - The last type if the most common and affordable, the classic snorkel. With this type, there is no valve design to keep water out while you swim. It requires divers and swimmers to learn how best to clear the snorkel of water while they float. Despite such a feat, this snorkel is the most purchased unit due to its cheap nature.
Sign Up Now
GET THE VERY BEST OF GEARHUNGRY STRAIGHT TO YOUR INBOX