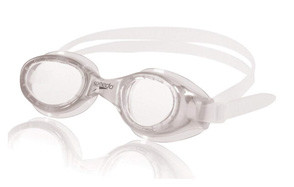 Speedo Hydrospex Swimming Goggles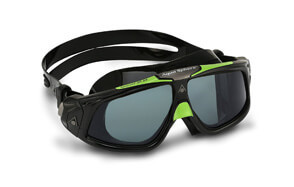 Aqua Sphere Seal 2.0 Adult Swim Goggles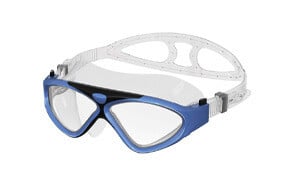 OutdoorMaster Swim Mask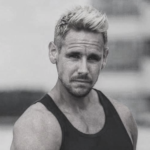 Are you tired of your eyes burning after a swim? Want a more practical solution to keep your eyes more comfortable during a swim session? Well, you can't go wrong with swimming goggles. For decades, swimming goggles have offered a practical solution to the itchy or burning of eyes which many swimmers frequently experience from pool chlorine and salty ocean water. Despite the availability of a solution, the ability to choose the best swimming goggles from a vast range of options often proves to be a daunting task on swimmers. As a multiple of manufacturers claim to be the best producers of swimming goggles, this makes finding the right pair very confusing. At Gearhungry, we have come to the rescue. Our list below consists of our favorite swimming goggles, which have been carefully curated to suit various preferences of all types of swimmers; this list is made up swimming goggles for adults and children alike and every other swimmer-new or old. Check it out!
The Best Swimming Goggles
Swimming Goggles Buying Guide & FAQ
How We Chose Our Selection Of Swimming Goggles
As a team on a hunt for only the best for our readers, our final list of products is made up of products we believe in totally. This is just because of the rigorous scrutiny each brand was taken through before being selected. We discuss some of the critical factors that affected our choices below.

Brand - We focused on brands recognized globally for the expertise in the design of swimming goggles. Our list comprises many well-known brands and others that many readers are not familiar with. The various brands were grouped to offer readers with a cast range of options.
Reviews - Another primary consideration was the feedback from existing users. These are extremely critical when creating a list of recommendations. The user reviews studied and analyzed come from reliable online sources, with valid information on every product.
Price - A more significant percentage of our consideration looked at the different readers we have visiting our site and the difference in their budget and finances. We made sure to provide products with a vast price range, making it possible for everyone to find a high-performing swimming goggle that meets their budget.
Quality - Quality regarding materials and construction was also a contributing factor to our list creation. We analyzed the various materials used for the manufacture of each product, as well as the various features they all possess, such as UV protection and anti-fog lenses.
Features To Look For In Swimming Goggles
Lens Colour - Lenses for swimming goggles come in a variety of kinds, and each type is engineered to fulfill a specific function.
Mirrored lenses: these lenses are ideal for swimming in sunny conditions; usually when a swimmer prefers to swim in outdoor pools, these lenses are manufactured to reduce the amount of glare a swimmer experiences during sunny days.
Clear Lenses: on cloudy days, clear lenses are an excellent choice for both indoor and outdoor swimmers, as they deliver high visibility.
Tinted Lenses: tinted lenses are often recommended for swimming in various lighting conditions. They offer swimmers with mild sun protection, no matter the lighting condition.
Polarised lenses: these lenses are an upgraded form of tinted glasses, as they offer maximum sun protection for outdoor swimmers.
Transition lenses: the tint of a transition of photochromic lens changes according to the light level; thus, these kinds of lenses are excellent in areas such as open-water swimming pools, where the lighting changes.
Anti Fog - To prevent the fogging of your lenses, some swimming goggles are made with a coating on their glass, and this keeps your goggles from ruining your field of vision underwater. Even though there are no permanent anti-fog coatings, there are ways through which your coat will last for long. Proper care and maintenance after every use is the primary way this can be achieved.
Head strap - Straps are included in the design of swimming goggles to offer better security during your swim. Before any purchase, make sure that the selected brand features a strap strong enough to keep your glasses secure and snug on your head. If possible, opt for swimming goggles with split straps, as regular straps can't be relied on for a good seal.
Prescription goggles - If you're a regular glasses wearer, you can opt for a brand that manufactures swim goggle with a prescription. These are outstanding additions to the kinds of lenses, as they enable regular glasses users to see underwater with their prescribed lenses.

Types Of Swimming Goggles
Recreational - Recreational swimming goggles are often large, with a gasket that surrounds their eyepieces. The gasket is responsible for the delivering of a seal that's gentle on the skin. Recreational goggles are more comfortable than performance goggles, but they're larger than racing goggles and less effective.
Professional - These swimming goggles feature a more aerodynamic design, are generally smaller than recreational glasses and feature tight-fitting gaskets. Their small design makes them uncomfortable to wear during your daily training or leisurely swims
Swimming Goggles FAQ
Q: How do you stop swimming goggles from fogging?
A: There are swimming goggles with anti-fog lenses that prevent the occurrence of fogging; however, these coatings can wear off, and in such instances, it is advised that swimmers purchase spray-on anti-fog solutions to help prevent their lenses from getting cloudy. In extreme cases, users are encouraged to buy new swimming goggles with greater anti-fog properties.
Q: How do you clear anti-fog swimming goggles?
A: The degradation of an anti-fog coating is expected with every swimming goggle. Despite the inevitable demise of this coating, proper maintenance can help keep the coat on for an extended period. One way to clean your anti-fog goggles is by washing it with clean water regularly or with dish soap. Cleaning solvent s and any other similar product must not be used on your glasses, as they have a high tendency of destroying your lenses.

Q: How do you clean film off swim goggles?
A: To remove stains such as film from your lenses, you can place your goggles in a small bowl of white vinegar for up to two hours, after which you wash them with clean water.
Q: How long do swim goggles last?
A: In a year, frequent swimmers typically make use of two pairs of swimming goggles. The best way to know when it's time to say goodbye to your glasses is when the lenses get foggy frequently or when the seal starts to leak.
Sources:
SIlicone - Wikipedia
Human Factors and Ergonomics - Wikipedia
What Does Hypoallergenic Mean? - Webmd