Best Swimming Goggles In 2022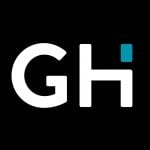 This product guide was written by GearHungry Staff
Last Updated
February 1, 2019
GearHungry Staff
GearHungry Staff posts are a compilation of work by various members of our editorial team. We update old articles regularly to provide you the most current information. You can learn more about our staff
here
.
GearHungry may earn a small commission from affiliate links in this article.
Learn more
Are you tired of your eyes burning after a swim? Want a more practical solution to keep your eyes more comfortable during a swim session? Well, you can't go wrong with swimming goggles. For decades, swimming goggles have offered a practical solution to the itchy or burning of eyes which many swimmers frequently experience from pool chlorine and salty ocean water. Despite the availability of a solution, the ability to choose the best swimming goggles from a vast range of options often proves to be a daunting task on swimmers. As a multiple of manufacturers claim to be the best producers of swimming goggles, this makes finding the right pair very confusing. At Gearhungry, we have come to the rescue. Our list below consists of our favorite swimming goggles, which have been carefully curated to suit various preferences of all types of swimmers; this list is made up swimming goggles for adults and children alike and every other swimmer-new or old. Check it out!
The Best Swimming Goggles
Speedo Hydrospex Swimming Goggles



Another member of the Speedo family finds its way onto our list of recommendations, and for a good reason. It's the Speedo Hydrospex Swim Goggles. Unlike the Vanquisher 2.0, which is built for professional and competitive swimming, the Hydrospex swim goggles are Speedo's best recreational swim goggles. They are designed and produced to increase the fun you have whenever you go swimming; from its soft silicone split head strap to a flexible, one-piece hypoallergenic frame that sits comfortably against your face. Never miss a moment of fun with these underwater pair of eyes with you.
The Hydrospex's frame is made from PVC, and its straps are manufactured from silicone with a Speed Fit Headstrap System featuring in its design. The lexan lens used for the manufacture of these swimming accessories are shatter resistant and can withstand all harsh swimming conditions due to such high-quality characteristics. With the Hydrospex goggles, swimmers benefit significantly from the most generous and universal fit outside their eye sockets. The Outer Eye Fit feature of these goggles expand your level of comfort. The gasket shape of the Hydropsex is similar to all other models from Speedo, and this feature delivers maximum security and reliability to swimmers.
Some additional features possessed by these goggles include their mirrored lenses that cut off glare, an anti-fog treatment, and UV-protected lenses and a six-month manufacturer's defect warranty once a user makes a purchase. This also makes a perfect gift for swimmers in your life.
Key Features:
Soft, comfortable TPR frame
Outer eye fit
UV and anti-fog protection
Quick-adjust Speed Fit clips
Specification:
Brand

Speedo

Model

7500638-Clear-1SZ

Weight

0.96 ounces
Silicone strap
Anti-fog props
Uv protect
Small size
Weak strap
Low quality
This highly functional and practical set of swimming goggles from COOLOO represents excellent value for money. If you want to enjoy fog-free vision under water and see clearly without any distortion, then these comfortable swimming goggles are the ideal choice. They feature UVA/UVB 400 protection so are perfect for swimming outdoors and with their skin-friendly silicone adjustable head straps, are easy to take on and off. That fast clip easy-fit button design also avoids any painful pulling, tugging, or tangling of your hair. They're shatter as well as leak-proof, flexibly designed with adjustable clips and a pain-free nose bridge. Manufactured without latex or PVC, they're soft and comfortable to wear and provide 180-degree peripheral vision under water. A solid seal around the eyes sockets ensures these COOLOO goggles never leak water or result in red, irritated eyes. Fully protected ear plugs further prevent water from leaking into the ear canals too.
Key Features:
Anti-fog coated lenses for clear vision
Moderate fitting gaskets for comfortable yet leak-proof results
Durable and highly flexible skin-friendly adjustable head strap
Provides 180-degree peripheral view
Double pack offer includes 2 pairs of ear plugs and nose clips
Specification:
Brand

COOLOO

Weight

4.8 ounces

When it comes to versatility and functionality, there's plenty to appreciate about these Zionor Swimming Goggles. Firstly they're fitted with special polarised lenses which better protect your eyes, especially if you enjoy swimming outdoors. They're super comfortable and flexible to wear and have been designed with a push-button dual strap band, so they are fully adjustable. This functionality delivers a tangle-free experience but also ensures your goggles firmly stay positioned thanks to that additional anti-slip strap. They're a non-fogging and non-leaking design with a sporty look and feel. Manufactured from high-quality non-toxic silicone, they're cushioned for optimal comfort and come fitted with a unique nose gasket that has been ergonomically designed for an improved fit and feel.
Key Features:
Anti-slip, tangle free, adjustable dual strap
Comfortable and innovative push button open and close design
Polarized lenses for enhanced eye protection
Made from a safe, non-toxic and non-allergy silicone material
Anti-fogging coated lenses for crystal clear view
Specification:
Brand

Zionor

Weight

2.7 ounces
Speedo Skoogles Kids Swim Goggles

Swimming is a fantastic sport to get your kids involved in as early as possible. Not only is it a lot of fun, but it's a fantastic exercise and will help to build their confidence in and around the water. Not all kids like the sensation of wearing goggles. However, it's absolutely vital for their early development to keep their eyes safe and protected from UV light as well as from the water itself.
Speedo has thought about kids' anatomy and also about what's easy and convenient for them to adjust and put on themselves with these Kids Scoggles Goggles. They feature a G.O Fit system which ensures a snug yet comfortable middle eye fit that fully protects the eye without constricting it. They've also added anti-fog and UV protection lenses just like you'd expect to find in pair of high-quality adult swimming goggles.
They're made from a soft and flexible one-piece frame which again is comfortable for kids to wear. They're available in a range of fun and contemporary colors to suit all personalities. Scoggles goggles are latex-free, which is excellent news plus feature an innovative and easy to adjust side-release strap that your kids will be able to manage themselves.
Key Features:
Anti-fog and UV protected lenses
G.O Fit system for a comfortable less restrictive fit and feel
Soft and flexible brightly colored silicone frames
Side release speed-fit clips for easy adjustment
Suitable for kids aged 3-8 years old
Specification:
Brand

Speedo

Model

7500645

Weight

2.4 ounces




If you're a casual lap swimmer, the Aegend Swim Goggles is perfect for you. Together with its conveniently located quick release button, the goggles feature a straightforward strap system that makes them comfortable underwater. The Aegend can be likened to a regular pair of glasses, with the only difference being its sharp, unique edges. They possess anti-fog properties and have a style that varies significantly from many traditional swimming goggles. All Aegend produced glasses are never too tight. They fit just right and as a result, have gained popularity across the world, among individuals who hate getting 'racoon eyes' while using similar products from different brands.
There is more to the Aegend swim goggles than meets the eye. First and foremost, these swimming goggles are constructed from a flexible silicone frame for maximum comfort. It also features a new, improved nosepiece design that doesn't leave your nose with red streaks or terrible pains. Say no to fog with Aegend! These goggles have an enhanced anti-fog ability thanks to the use of the latest environmental treatment technology used to coat their inner surfaces. The coating is environmentally recognized as safe and poses no threat to your face. They also feature extra strong lenses, manufactured with polycarbonate. These lenses are tough and can withstand any form of pressure.
The Aegend swim goggles are just amazing! Their well-designed clasp saves your hair from being pulled out, as you take off your glasses. Its ergonomic design and premium silicone material construction don't allow water to penetrate easily, and they also ensure a snug fit of the goggle on different facial forms. The exterior of these goggles is also UV protected to keep all harmful rays away from your eyes. With this, they make sure that all products are colorful on the outside, making it suitable for swimmers who love to stand out wherever they're found. So take this goggles, put on your swimming trunks and so swimming without fear!
Key Features:
Flexible silicone frames with comfortable contoured nosepiece
Shatter-resistant UV protected polycarbonate lenses
Coated with special anti-fog layer
Stylish and comfortable goggles in a fashionable range of colors
Snug but easily adjustable back clasp closure
Specification:
Brand

Aegend

Weight

5.6 ounces
Quick release button
Secure
Comfortable
The plastic bridge may pinch nose
The lenses scratch easily
Needs some adjustment to fit
Speedo Vanquisher 2.0 Mirrored Swimming Goggle




Speedo is another fantastic brand known globally for the production of high-quality swimwear and gear. The Speedo Vanquisher 2.0 is the first of many goggle models they manufacture, and it's one of the most popular competitive swimming goggles models used around the world. This mirrored swim goggle may be too dark for swimmers who make use of indoor pools, and their size may also be too small for others. Nonetheless, many swimmers fall in love at first sight of its streamlined design. The popularity of these professional swimming goggles among swimmers is mainly due to its wide angle viewing feature.
The goggles feature panoramic lenses, and these lenses are engineered to increase the viewing range of a swimmer, once it's worn. Also, all cushions of the Vanquisher 2.0 are constructed with silicone seals for ultimate comfort. These swim goggles are suitable for all kinds of swimmers, even those with allergy problems. The universal use of these goggles is made possible through its mode of construction, which doesn't allow the use of materials such as PVC and latex. To offer swimmers with more choice, the Vanquisher 2.0 features four unique styles; the smoke, blue, clear and white/navy. These styles are engineered to suit the varying personalities of all swimmers, and also to provide them with a vast range of options.
The low profile design of every Vanquisher is merely fantastic. They are all sleek and snug, with an inner eye fit that encompasses your entire eye. Just like any quality swim goggle, the Vanquisher features an anti-fog coating, UV protected lenses, an ergonomic adjustable clip with two color silicone head straps and four interchangeable nose pieces.
Key Features:
Anti-Fog coating
Mirrored lens
Two colour silicone double headstrap
Specification:
Brand

Speedo

Model

7750127

Weight

1 pounds
Great suction
Durable material
Mirrored shading
Maybe too dark for some people
Straps often break
Start leaking after a while
EverSport Kids Swim Goggles

If you are looking for a new pair of swimming goggles, then these EverSport adjustable goggles with their quick release straps are an excellent choice. They're super convenient to take on and off, and that one button quick release clasp prevents any painful hair tangles. Made from soft and highly flexible silicone, they are treated with an anti-fog coating as well as UV protection so won't cause any glare. They deliver super clear, non-distorted vision and come complete with nose piece and earplugs. They're comfortably cushioned with a protective seal which prevents water from leaking inside the goggles. The impact resistant lenses are safe for kids to wear and provide 180-degree peripheral vision underwater with no blurring. This current offer is for a double pack of goggles, ideal for a family or to have a spare pair of goggles as a backup.
Key Features:
Double goggle offer with two sets each of nose and ear plugs
Anti-fog and anti-glare, UV protected lenses
Ultra soft non-leaking silicone seals
180-degree clear and non-distorted peripheral vision
Well designed one click open clasp for tangle free fitting
Specification:
Brand

EverSport

Weight

4.5 ounces
Aqua Sphere Vista Swimming Mask Goggles




Moving from one terrific brand to another, we present to you the Aqua Sphere Vista Swim Mask Goggles. Aqua Sphere is a brand with the best design team when it comes to customer relations. Their team knows that no two faces are the same, and neither are no two swimmers. As a result, their designs are continually being refined and improved to ensure the perfect fit for every swimmer around the world. The Vista swim goggle from Aqua Sphere is classified by numerous users as the best professional swimming goggles to be ever produced by the brand. It features only the best in Aqua Sphere technology, and it is excellent for different types of swimming.
The Vista swim mask makes use of superior optics that enhance visibility while swimming. The patented curved lens technology of the Aqua Sphere virtually eliminates the occurrence of distortion and offers the most precise possible clarity through an uninterrupted, 180-degree full field of vision. This feature together with the goggles' exceptional hydrodynamics makes it's a great force underwater. Wearing the Vista mask is just as easy as taking it off, thanks to its quick fit buckle system. This system features a straightforward buckle adjustment that makes loosening and tightening extremely easy. Strap adjustment comfort and precision are improved greatly through the Vista's low profile, micro-metric strap adjustment system.
Swimmers can use the Vista with sensitive skin since its made from latex-free, hypoallergenic materials. Its lenses are made from durable polycarbonate, and they possess anti-fog and anti-scratch coating. Block out the harmful sun rays, whether UVA or UVB with your Vista swim mask. This swimming goggles have a long lifespan, and also provide lasting comfort thanks to their surgical grade silicone material. Aqua Sphere has made this low-profile swimming gear with their best technologies to help you focus more on your swimming than on your equipment. It takes away the worries of discomfort and all the drag experienced with other swimming masks on the market. It doesn't matter how your face is shaped, the bridge of your nose or the width of your eyes, and the Aqua Sphere Vista delivers unparalleled comfort to a wide range of facial forms. 
Key Features:
180-degree visibility
Quick-fit buckle
Leak-resistant silicone skirt
100% UV protection
Specification:
Brand

Aqua Sphere

Model

172630

Weight

5.6 ounces
Normally built.
Simple to use.
Ultra-durable lens.
Hurts the eye with prolonged use
Fog up with application
May not fit all face shapes
Aqua Sphere Seal 2.0 Adult Swim Goggles

Another product from the Aqua Sphere company makes the cut. It is the Aqua Sphere Seal 2.0, a goggle designed for the 21st-century adult swimmer. The Seal 2.0 is an upgraded and improved version of the Seal swim goggles. Its updated design features the use of Aqua Sphere's patented curved lens technology which makes use of superior optics engineering to offer the clearest possible visibility to swimmers.
To allow for a precise strap adjustment, the Seal 2.0 is designed with an E-Z adjust buckle system. This micro-metric and low profile strap adjustment buckle allows for the perfect fit by streamlining the goggle. To adapt your glasses for a leak-free fit, you need to pull the straps to your desired tension level. To loosen the goggles, you lift the buckle tabs and remove the Seal 2.0 forward. All Aqua Sphere lenses are designed for every environmental condition, to enable you to swim wherever and whenever you please. The Seal 2.0 uses clear lenses, making it the perfect option for overcast and low light conditions, where maximum visibility is required. Clear lenses provide swimmers with an accurate vision for consistent lighting, without filtering out the color.
Aqua Sphere has a patented Advanced Fit Technology, which is typically integrated into their skirt design. This technology delivers maximum comfort and also offers an enhanced watertight seal around the eyes of a swimmer. The gasket features alternating zones of matter and polish, all in a bid to provide a softer grip on your face and reduce the marks on your skin after a swim. If you love water activities, make sure you also check our guide to the best snorkeling fins.
Key Features:
Curved Lens Technology
E-Z Adjust Buckle System
Silicone Skirt & Advanced Fit Technology
Outer Eye Fit
Specification:
Brand

Aqua Sphere

Model

MS159111

Weight

5.6 ounces
Durable
Super comfortable.
100% UV Protection.
Hurts the eye with prolonged use
Fog up with use
May not fit all face shapes
Resurge Sports Anti Fog Racing Swimming Goggles




The Resurge Sports Swimming Goggles are the perfect fit for women, children and people with smaller faces. They are made to fit both sexes, and most facial forms of individuals aged 10 and above. The Resurge goggles are constructed with shatterproof polycarbonate lenses, and a bungee strap very similar to the Speedo Vanquisher 2.0 goggles. The lenses offer swimmers with a full angle crystal clear view, and they also deliver anti-fog properties that enhance your vision, no matter the weather conditions.
For a comfortable and excellent seal, all gaskets found on the Resurge Sports goggles are made with soft silicone. These features have made this swimming glasses extremely popular among triathlon, recreational and competitive swimmers alike. Once a purchase is made, the customer receives a package that includes the glasses, a sim goggles case and three interchangeable nose pieces. These goggles also feature a higher nose bridge, reducing the occurrence of nose aches or marks after a swimming session.
Be sure to keep your goggles thoroughly clean after every use, as the anti-fog coating of this sports goggles tends to wear off after every use. In the event of any destruction, the Resurge sports swim goggles come with a 100% refund! These goggles are amazing, from their intricate design to their high-quality construction. They are ideal for beginners and professionals and make for the perfect gift for any swimmer in your life.
Key Features:
Shatterproof polycarbonate lenses
Anti-fog 
Wide-angle crystal clear view
Soft silicone gaskets
Specification:
Brand

Resurge Sports

Weight

1.6 ounces
Shatter resistant lenses
Easy-to-use strap
Fits comfortably
Too large for larger faces
Anti-fog wears off with repeated use
Arena Cobra Ultra Mirror Swim Goggles
The Arena Cobra Ultra Mirror Swim Goggles are hydrodynamic perfection. Recognized worldwide as the best swimming goggles ever developed by Arena, these racing googles make excellent use of their high-tech molding, low profile mirror lenses as well as their blade shape to improve glide and minimize drag. The Cobra Ultra Mirror features a sleek, watertight design that does more than help you swim faster. It also improves your visibility underwater, thanks to its curved lens shape. For an expanded field of view, the curved lenses increase both your frontal and peripheral vision dramatically such that absolutely nothing can get in your way.
The Cobra Ultra Mirror goggles have their high-performance lenses engineered from hard, durable, polycarbonate. They also deliver crystal-clear underwater visibility through their anti-fog coating, which makes swimming in adverse conditions a breeze. These goggles also feature an Arena RFA back clip, five interchangeable nose bridges and a dual silicone strap for a more secure and customized fit. The Arena Cobra Ultra Mirror Swim Goggles are great for competitive swimmers and those who love swimming in adverse weather conditions. It is a high-performing swimming gear that is exceptionally durable, no matter where it is used. So put on those flip-flops and trunks and hit the road… we mean pool!
Key Features:
Curved lens shape
Hard Polycarbonate lenses
Dual silicone strap
Five interchangeable nose bridges
Specification:
Brand

arena

Model

1E032-11-NS

Weight

2.9 ounces
Polycarbonate lens
Lens provides clear underwater views
Bridge system allows for a secure fit
Slightly small for a 'regular' sized face
The strap breaks with frequent use
Not a product suitable for all adults




The new one-piece design of the Outdoor Master Swim mask is more than enough to get in onto our list of recommendations. These swimming accessories offer swimmers with maximum comfort and an uninterrupted, 10-degree wide field of vision, all in its one-piece design. With its large soft silicone gasket, sitting on the outer orbital of the eye socket, the Outdoor Master swim mask is ultimately sealed once worn and doesn't allow any water from getting into your eyes. This leak-proof design is a super feature geared towards the ultimate comfort of all users.
Swimming is no fun when the sun gets into your eyes or when the fog blurs out your vision. Eye irritations and eye pains become a thing of the past with these swim goggles from the Outdoor Master brand. Besides their high-quality gasket design, all lenses of these goggles are UV treated with anti-fog properties, and they are also shatterproof PC lenses for a safe, fog-free swimming experience. Store your glasses with ease when they're not in use or while you travel in its protective case, a free addition made upon your purchase. 
Key Features:
Wide View
Super Leak-proof Design
100% UV Protection
Anti-Fog Coating
Specification:
Brand

OutdoorMaster

Weight

5 ounces
Clear view
Multi-fit mask (mostly)
Easy to breathe in
Not for diving
Will not fit tiny faces
Some users have reported leaks
Fluidix Competitive Swimming Goggles

Split Swim Co has launched the Fuidix Swimming Goggles, an improved and updated version of what traditional swimming glasses used to be. These goggles are the latest and greatest in ingenuity and are engineered for all kinds of swimmers, from those training for the Olympics to swimmers training for state competitions. They are also the perfect choice for swimmers who demand comfort for their short swimming sessions. The Fluidix goggles create cohesion among function, form and fit, ensuring that all their designs can be used by young and old swimmers of different swimming levels. 
These goggles feature an interior anti-fog treatment with mirror-coated exterior lenses for optical clarity wherever you're swimming, regardless of it's in an indoor or outdoor pool. Traditional swimming goggles are not known to offer swimmers with peripheral vision underwater. The Fluidix is here to change that through its wide-angle profile lenses. These lenses provide swimmers with an enhanced field of view underwater, and this saves you from twisting your head constantly to see the person swimming beside you.
The generally low profile of these goggles creates a more hydrodynamic profile in the water while reducing drag. The Fluidix swimming goggles also feature a leak-proof seal and flexible inner gaskets, matched with four different interchangeable nose bridges and an adjustable dual silicone strap. If you love activities you can do on the water, these goggles are for you! Make sure you also check our guide to the best above ground swimming pools.
Key Features:
Low Profile
Hydrodynamic Wide Angle Lenses
Anti-Fog & Mirror Lenses
For Racing, Fitness, Triathlons, etc.
Specification:
Brand

Split Swim Co.

Weight

4.2 ounces
One size fits all
Anti-fog properties
Leak-proof seal
Arena Cobra Ultra Swim Goggles



The Cobra Ultra Swim Goggles from Arena is another impressively designed pair of professional goggles from the global brand. These goggles are equipped with five interchangeable nose bridges, a dual silicone strap and an Arena RFA back clip for a customized and secure fit. Their low-profile lenses, blade shape, and their high-tech molding have led these goggles to be classified as one of the most advanced racing goggles in the world. The Cobra Ultra Swim Goggles feature a curved lens shape for enhanced underwater visibility, be it peripheral or frontal. They also highlight the use of durable polycarbonate for their lenses, with an anti-fog coating that makes underwater clarity crystal-clear.
Take your swimming experience up a notch or two with these beautifully designed goggles from Arena. The Cobra Ultra is the perfect hydrodynamic swimming goggle you'll ever come across. Its sleek, watertight design helps you see better while you swim faster. Take a dive with the Cobra Ultra on game day and benefit from its high-performing and super secure design. Make sure you also check our guide to the best snorkeling goggles.
Key Features:
Low profile lenses
High-tech molding
Blade shape improves glide
Specification:
Brand

arena

Model

1E033-70-NS

Weight

3.2 ounces
Polycarbonate lens
Lens provides clear underwater views
Bridge system allows for a secure fit
Slightly small for a 'regular' sized face
The strap breaks with frequent use
Not a product suitable for all adults
MP Michael Phelps XCEED Swimming Goggles

Our final goggles model is the MP Michael Phelps EXCEED swimming goggles. This synthetic swimming goggles combines two materials and is engineered with exo-core technology for maximum performance. The MP EXCEED goggles deliver a watertight seal via its ultra-soft Softeril gasket. The strength, structure and stability of this goggles are maximized through the EXCEED's semi-rigid exoskeleton.
With these goggles, every swimmer is offered an expanded field of vision that allows them to sight the competition and pool boundaries without them having to turn their heads.  The MPS EXCEED goggles feature a compressed micro-gasket that makes the unit a low-profile and leak-proof design. It features a textured grip effect, interchangeable nose brides, and anti-fog treated lenses for clear vision in all weather conditions.
Key Features:
Exo-core Technology
Synthetic
Ultra soft Softeril gasket
Patented curved lens
Specification:
Brand

MP Michael Phelps

Model

139060

Weight

3.2 ounces
Water-tight seal
Strength and stability
An enhanced field of vision
Unsuitable for indoor swimming
Does not fit all face types
The seal is not very wide
Swimming Goggles Buying Guide & FAQ
How We Chose Our Selection Of Swimming Goggles
As a team on a hunt for only the best for our readers, our final list of products is made up of products we believe in totally. This is just because of the rigorous scrutiny each brand was taken through before being selected. We discuss some of the critical factors that affected our choices below.

Brand - We focused on brands recognized globally for the expertise in the design of swimming goggles. Our list comprises many well-known brands and others that many readers are not familiar with. The various brands were grouped to offer readers with a cast range of options.
Reviews - Another primary consideration was the feedback from existing users. These are extremely critical when creating a list of recommendations. The user reviews studied and analyzed come from reliable online sources, with valid information on every product.
Price - A more significant percentage of our consideration looked at the different readers we have visiting our site and the difference in their budget and finances. We made sure to provide products with a vast price range, making it possible for everyone to find a high-performing swimming goggle that meets their budget.
Quality - Quality regarding materials and construction was also a contributing factor to our list creation. We analyzed the various materials used for the manufacture of each product, as well as the various features they all possess, such as UV protection and anti-fog lenses.
Features To Look For In Swimming Goggles
Lens Colour - Lenses for swimming goggles come in a variety of kinds, and each type is engineered to fulfill a specific function.
Mirrored lenses: these lenses are ideal for swimming in sunny conditions; usually when a swimmer prefers to swim in outdoor pools, these lenses are manufactured to reduce the amount of glare a swimmer experiences during sunny days.
Clear Lenses: on cloudy days, clear lenses are an excellent choice for both indoor and outdoor swimmers, as they deliver high visibility.
Tinted Lenses: tinted lenses are often recommended for swimming in various lighting conditions. They offer swimmers with mild sun protection, no matter the lighting condition.
Polarised lenses: these lenses are an upgraded form of tinted glasses, as they offer maximum sun protection for outdoor swimmers.
Transition lenses: the tint of a transition of photochromic lens changes according to the light level; thus, these kinds of lenses are excellent in areas such as open-water swimming pools, where the lighting changes.
Anti Fog - To prevent the fogging of your lenses, some swimming goggles are made with a coating on their glass, and this keeps your goggles from ruining your field of vision underwater. Even though there are no permanent anti-fog coatings, there are ways through which your coat will last for long. Proper care and maintenance after every use is the primary way this can be achieved.
Head strap - Straps are included in the design of swimming goggles to offer better security during your swim. Before any purchase, make sure that the selected brand features a strap strong enough to keep your glasses secure and snug on your head. If possible, opt for swimming goggles with split straps, as regular straps can't be relied on for a good seal.
Prescription goggles - If you're a regular glasses wearer, you can opt for a brand that manufactures swim goggle with a prescription. These are outstanding additions to the kinds of lenses, as they enable regular glasses users to see underwater with their prescribed lenses.

Types Of Swimming Goggles
Recreational - Recreational swimming goggles are often large, with a gasket that surrounds their eyepieces. The gasket is responsible for the delivering of a seal that's gentle on the skin. Recreational goggles are more comfortable than performance goggles, but they're larger than racing goggles and less effective.
Professional - These swimming goggles feature a more aerodynamic design, are generally smaller than recreational glasses and feature tight-fitting gaskets. Their small design makes them uncomfortable to wear during your daily training or leisurely swims
Swimming Goggles FAQ
Q: How do you stop swimming goggles from fogging?
A: There are swimming goggles with anti-fog lenses that prevent the occurrence of fogging; however, these coatings can wear off, and in such instances, it is advised that swimmers purchase spray-on anti-fog solutions to help prevent their lenses from getting cloudy. In extreme cases, users are encouraged to buy new swimming goggles with greater anti-fog properties.
Q: How do you clear anti-fog swimming goggles?
A: The degradation of an anti-fog coating is expected with every swimming goggle. Despite the inevitable demise of this coating, proper maintenance can help keep the coat on for an extended period. One way to clean your anti-fog goggles is by washing it with clean water regularly or with dish soap. Cleaning solvent s and any other similar product must not be used on your glasses, as they have a high tendency of destroying your lenses.

Q: How do you clean film off swim goggles?
A: To remove stains such as film from your lenses, you can place your goggles in a small bowl of white vinegar for up to two hours, after which you wash them with clean water.
Q: How long do swim goggles last?
A: In a year, frequent swimmers typically make use of two pairs of swimming goggles. The best way to know when it's time to say goodbye to your glasses is when the lenses get foggy frequently or when the seal starts to leak.
Sources:
SIlicone - Wikipedia
Human Factors and Ergonomics - Wikipedia
What Does Hypoallergenic Mean? - Webmd
Sign Up Now
GET THE VERY BEST OF GEARHUNGRY STRAIGHT TO YOUR INBOX