Best Swim Caps In 2022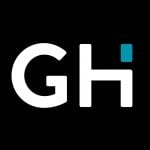 This product guide was written by GearHungry Staff
GearHungry Staff
GearHungry Staff posts are a compilation of work by various members of our editorial team. We update old articles regularly to provide you the most current information. You can learn more about our staff
here
.
GearHungry may earn a small commission from affiliate links in this article.
Learn more
Whether you're a casual swimmer, someone who swims for the exercise or a competitive swimmer finding the right swimming cap is important. Swim caps keep your hair out of your eyes, protect your hair from the scourge of chlorine and can make the difference between winning and losing. But there are a lot of swim caps out there today. And frankly, many of them are extremely cheap, fragile and ineffective. So how do you know which one to pick? Easy. Just peruse our list of best swim caps and pick the one that best suits your needs.
The Best Swim Cap
Speedo Silicone Solid Swim Cap

As Speedo is one of the premier makers of high performance swimwear it shouldn't be any surprise that one of their swim caps leads off our list. This Silicone Solid Swim Cap is fashioned from premium grade silicone, retains its stretchability over many months of use and does a good job not tearing your hair out like some cheap swimming caps do.
This swim cap is impervious to water and protects you hair from the twin scourges of chlorine and sea salt. It's UV resistant, slips on and off in seconds, holds tight to your head under all conditions and is latex free (not all silicone is). The overall feel of this waterproof swim cap is soft and forgiving and you're likely to forget you're wearing it after a few minutes.
The Speedo Silicone Solid Swim Cap is intended to help competitive swimmers optimize their potential. But it's a smart choice for anyone who spends any significant time in the water. Whatever type of swimming you do the Solid Swim Cap from Speedo will enhance your experience. Be sure to combine this with cool swimming goggles from our list.
Key Features:
High grade silicone.
Gentle on hair.
Impervious to water.
Protects against chlorine and salt.
Snug, comfortable fit.
Ideal for competitive swimmers.
Specification:
Brand

Speedo

Model

751104

Weight

1.6 ounces
Speedo Silicone Long Hair Swim Cap

Speedo is back with a swimming cap especially designed to accommodate long hair. If you have ever tried to stuff your long locks up into a standard swim cap you know what a hassle it can be. Most of the time you wind up with hair hanging out and gaps in the coverage that allow water to seep inside the cap.
The Speedo Silicone Long Hair Swim Cap alleviates that problem by providing an oversized dome on top where all your hair will sit comfortably without creating additional drag or interfering  with your stroke. The cap is fashioned from Speedo's trademark high grade silicone (yes, there are different grades of silicone) and designed in such a way as to accommodate your hair without interfering with your mechanics.
Like their other silicone caps this one slips on and off without snagging your hair, fits close to your head to prevent leakage and will last for a good long time if properly cared for. Whether you're a recreational swimmer or swim competitively you'll be more efficient and move through the water with greater ease with the Speedo Long Hair Swim Cap. Be sure to also check out our list of the best swimming earphones for more great items like this. 
Key Features:
Extra room for long hair.
Slips on and off easy.
Lightweight yet durable.
Protects against chlorine.
Latex free construction.
Specification:
Brand

Speedo

Model

7510036

Weight

3 ounces

The TYR Lycra Swim Cap is a sleek, attractive, effective cap that's light as a breeze and comes in a variety of fashionable colors. With a weave infused with 20% Lycra it stretches easily over your head and holds fast without pinching or causing headaches. Designed with the recreational swimmer in mind it's the easy way to take control of your hair while you're swimming.
The Lycra/Nylon blend means this isn't a cap for triathletes. It's just no warm enough for open water swimming. It's also not going to keep chlorine off your hair because the material is porous. So why bother with such a cap? Because not every swimmer spends 20 hours a week in the pool. Some take a leisurely swim every week or so and don't really need protection from the perils of open water or have to worry about excessive exposure to chlorine. They just need something to keep their hair under control and out of their eyes while swimming. And for that purpose, it's hard to beat the affordable effectiveness of the TYR Lycra Swim Cap. Our handy guide to the best swimming trunks features more great products like this.
Key Features:
20% Lycra, 80% nylon.
Very gentle on hair.
Lightweight and comfortable.
For recreational swimmers.
Available in 6 different colors.
Stretchy and comfortable.
Specification:
Brand

TYR

Model

LCY-001

Weight

0.64 ounces
Swim Elite 2-in-1 Reversible Premium Silicone Swim Cap




Swimmers are like anyone else. They want to look good. As such they often find themselves forking over their hard earned money to buy multiple swimming caps so they can present a different look at the pool now and then. The people at Swim Elite understand this and have designed their 2-in-1 Reversible Swim Cap in response.
The 2-in-1 Reversible cap is a handsome, comfortable, effective swimming hat that is fully reversible and features two entirely different colors on each side. Choose from blue/black, pink/black, pink/purple, purple/black, red/white or silver/black. Each is fashioned from high grade silicone and provides outstanding coverage no matter which way you wear it.
All Swim Elite caps are odorless, light, durable and feature a sporty cut that protects your hair and ears from chlorine, salt, bacteria and more. There's a free carry bag too that allows you to take your Swim Elite Reversible Cap with you wherever you go.
Key Features:
Fully reversible.
Premium silicone reduces drag.
Great for competitive swimmers.
Won't snag hair.
Each side a different color.
Affordable and long lasting.
Specification:
Brand

SWIM ELITE

Weight

2.88 ounces
TYR Wrinkle Free Silicone Cap

The TYR Wrinkle Free Silicone Cap is one of the most comfortable on the market. It slips over your head with ease, accommodates the fullest head of hair, features a sleek, fashionable cut and will last for years if properly cared for. Made from hypoallergenic high grade silicone it won't snag your hair when pulling it on or off, won't irritate your skin and will provide an impervious wall against swimming pool chlorine.
This particular model from TYR features extra room in the crown for those with long hair and is wrinkle free so you never look like you woke up on the wrong side of the pool. It's extremely light at just over 3 ounces and it's offered in a variety of fashionable colors including several shades of blue, pink, purple, silver and more.
The material is tear resistant and doesn't grab hold of your hair in a punishing way. The cap is ideal for both casual and performance swimmers and is remarkably affordable to boot. Which is why it's the unanimous choice of our review team for Best Value. If you love water sports, check out our guide to the best snorkeling goggles.
Key Features:
Wrinkle free performance.
Long lasting and comfy.
Tear resistant silicone.
Reduces drag in the water.
Won't snag your hair.
Keeps chlorine out.
Specification:
Brand

TYR

Model

LCS-001

Weight

3.2 ounces
The Friendly Swede Silicone Swim Cap




The last item on our list of best swim caps is this high performance cap from The Friendly Swede. Comprised of 100% premium silicone it's stretchy and strong and provides an effective shield against corrosive chlorine and sea salt. The Friendly Swede cap retains its elasticity over months and even years of regular use, won't fade if used in the sun and won't grab your hair when in place.
It's available in black, pink, purple, yellow or red, has a lightly textured interior that helps keep it in place when you dive or when the waves are up and it's not going to tear while you're pulling it on. This is a unisex cap that will look equally sharp on women and men. It provides outstanding coverage, including your ears, and best of all you get two of these high quality swim caps for the price of one.
Key Features:
Textured inner surface.
Fashioned from premium silicone.
Wrinkle free design.
Holds fast to the head.
Lightweight and durable.
Limited lifetime warranty.
Specification:
Brand

The Friendly Swede

Model

FA10033-US

Weight

4.8 ounces
SwimCap Buying Guide
How We Chose Our Selection Of Swimming Caps
To determine our selections for this list of best swim caps we polled swimmers of different levels and different ages. Those who swim for fun, those who swim primarily for exercise as well as competitive swimmers were all given a say. A few of us have had our own experience with swim caps and that added flavor to the critical broth. And to round things out we perused user reviews from dozens of sources to see if we could ascertain a critical consensus.
Brand - Swim caps are one of those things where you're going to find plenty of recognizable brand names in the mix. While there are certainly some less recognizable companies that make swim caps for the most part they're forgettable affairs, fashioned from cheap synthetic rubber that has a habit of tearing the first time you put it on. For quality then it seems you have to stick mostly to the recognizable name brands like Speedo, TYR (which has been around nearly 50 years) and a more recent entry into the market, Michael Phelps.
Price - There isn't a high quality swimming head cap on the market that is going to force you to decide between buying it and eating. They're extremely minimalist swimming gear with no moving parts, no electrical components, no app interactivity and precious little by way of sizing. They're stretchy bowls you pull over your hair and forget about. This is all to say that price is not much of a consideration for a product whose high end cost is about equal to a large pizza.

Features To Look For In Swimming Caps
Hair Protection - If you swim in a pool you need to protect your hair from the harmful effects of chlorine. If you're an ocean swimmer the enemy is salt. Your swim cap should protect you from both of these nuisance issues. Sure, you could just take a lengthy shower after you swim and make sure you give your hair a thorough scouring. But why expose your hair to all that chlorine in the first place?
A better idea is to keep it out of your hair (and off of your scalp as well). Your swim cap will do that. Same with sea salt. While brief, periodic exposure to sea salt isn't any big deal, if you swim in the ocean a lot it becomes a pretty big deal. Salt is, after all, a corrosive. And if you leave it on your hair and scalp for too long it's going to sap them of moisture and attack the cuticles, which could cause hair loss.
One more thing: if you have long hair you should definitely consider a large swim cap specifically made for long hair. Most of the major producers make them. These caps have a bit more room under the hood, as it were, to accommodate your hair. You just pile your hair up on top of your head, pull the long hair cap over it and voila! Chlorine and salt-free long hair.
Drag - One of the principle reasons for wearing a swim cap is to reduce drag in the water. While this is really only a concern for competitive swimmers there are a lot of competitive swimmers out there these days with more levels of competition available than ever before. And legions of aspiring competitive swimmers as well. While a waterproof swim cap isn't going to knock 5 seconds off your time in the 100 meters it might knock a few 10ths of a second off your time. And in the world of competitive swimming that could be the difference between a top 3 finish and being an also-ran.
Hair Control - Just as important as keeping chlorine and sea salt out of your hair and off your scalp is the matter of just keeping your hair out of your face while you're in the water. The longer your hair is the more problematic it becomes when your head is bobbing in and out of the water with each stroke. If it slops over in front of your goggles it can be disorienting and cause you to lose time and momentum trying to clear it away. Even if you're not swimming competitively you don't ever want to lose your orientation to the surface while you're swimming.

That's where swim caps come in. They keep everything nice and tidy and up out of your way so you can concentrate on your stroke and your breathing. If you're worried that the swimming hat might pull your hair try a lycra cap. They're softer and more forgiving. Although they're not impervious to water and they're not quite as good at reducing drag.
Warmth - If you're an open water swimmer, particularly if you are from the northern climes, you know that staying warm in the water is a paramount concern. In which case you'll want to seriously consider the benefits of a neoprene swim cap. Neoprene is thicker than other materials and does a much better job than most of retaining precious body heat. Recently, thicker silicone caps have hit the market that also do an outstanding job retaining heat. Triathletes take note.
Different Swim Cap Materials
Silicone - Silicone is quickly becoming the material of choice for the best swim caps. It's tough, long lasting, slips on and off easily and doesn't pull your hair. A silicone swimming head cap will typically last for years if properly cared for.
Latex - Latex is thinner than silicone (think latex gloves) and generally less durable. They tend to rip without too much prompting and that's never a good thing. On the upside though they're extremely light, retain less heat (which can be important in a heated pool) and are typically a lot cheaper than silicone.
Neoprene - Neoprene is a type of synthetic rubber that is used for wet suits. Swimmers use neoprene caps to retain heat when swimming in open water. They're heavier than most other swimming caps but they're essential for open water swimmers such as triathletes, especially when training or competing in northern climes. They have the added benefit of being easy on hair.

Rubber - Caps marketed as 'rubber' are often synthetic rubber and not the real thing. But regardless, a rubber cap whether genuine or synthetic will typically be fairly heavy and not as stretchy as some other materials. It has a tendency to grab your hair too. The quality of rubber caps varies to a pretty remarkable degree. Why is anyone's guess. But just be aware of that if contemplating a rubber waterproof swim cap. On the upside they're warm and quite durable.
Lycra/Spandex - This type of cap is known for being light and durable and gentle on your hair. If you wash them after every use they should last a good long time. The downside is, because it's porous, lycra is not known for producing swimming hats that keep hair dry. So why use them? Casual swimmers primarily use this type of cap to keep their hair under control. They're not trying to break records and they're not swimming in the open ocean.
Sign Up Now
GET THE VERY BEST OF GEARHUNGRY STRAIGHT TO YOUR INBOX