Best Bike Rollers In 2022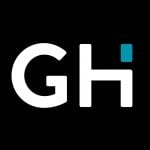 This product guide was written by GearHungry Staff
Last Updated
December 18, 2019
GearHungry Staff
GearHungry Staff posts are a compilation of work by various members of our editorial team. We update old articles regularly to provide you the most current information. You can learn more about our staff
here
.
GearHungry may earn a small commission from affiliate links in this article.
Learn more
If you're serious about cycling, it's time you bought a bike roller. This piece of training equipment lets you ride indoors, without destroying the house. That means you can work on your balance, stamina, and technique every day, no matter what the weather is doing. We've been searching for the best bike rollers and have narrowed it down to the following 8.
The Best Bike Roller
Tacx Galaxia 2016 Bike Roller
This next set of cycling rollers have a few added features designed to make them easier to use and more life-like. A lot of cyclists are put off by rollers because they're more difficult to use than a trainer. You need to be concentrating 100% to avoid falling off and injuring yourself. However, the Tacx Roller Galaxia has thought about this and attempted to fix the problem by developing roller drums that are tapered inward. That means the bike wheel is drawn towards the center of the drum, instead of veering off to the sides. This small innovation makes the bike roller a whole lot easier to use.
The other innovation is the patented swing system that allows the whole frame to move backward and forwards. This recreates the motion of pushing the bike forward when you pedal harder. This system absorbs that energy and stops your wheels from derailing. This bike roller is almost certainly the best gift for cyclists who are just starting. Even professional cyclists can find bike rollers difficult, so these added features are a huge plus.
Key Features:
Convenient foldable design for easy storage and movement
Tapered Conical rollers
Unique Swing System
Spinning Front roller for extra stability and speed tracking
Specification:
Brand

Tacx

Weight

20.8 Pounds
Innovative features make it easier to ride on
Swing system provides a more realistic feel
Loud noise from rollers
Some reports of products arriving with missing parts
Minoura Folding Trainer Rollers with Step Guard
Nothing beats adding rollers to your training routine, whether you are trying to learn balance or improving already learned skills. The Minoura Rollers are particularly crafted to improve your balance and ensure a physical and mental engagement while you pedal. Built with machine alloyed drums and cartridge bearings that provide for a smooth and convenient ride, its alloy frames can be folded down into three parts for convenient storage. This ensures the frame is well-protected and preserved when not in use, while equally preserving 'walk-around' space. What's more, the 80mmx120mm form can also be adjusted to suit small storage spaces, fitting in cabinets, racks or overhead boards. And the fact that it is laced in a durable urethral belt means that the belt ensures sync between the rear wheel of the back rollers and the front rollers thus providing stability and balance.
Manufactured with rustproof and lightweight alloy material, these rollers are made to simulate an actual bike-ride experience, of course without the wind in your hair. The drums equally operate quite smoothly and silently facilitating the utmost focus on the task at hand. This is one of the major differences rollers have from actual outdoor cycling from place to place. There's no traffic, noise from busy events or the likes; just you and the environment you choose to create. Play a track, watch a movie or even watch others train, simulate the right environment with rollers that support your every move.
Key Features:
Precision alloyed drums that allow for a smooth ride
The durable urethral belt for stability and balance
Foldable Alloy frame for easy storage and transport
Noise Insulation Safety steps for safe on and off the movement
Specification:
Brand

Minoura

Model

70182

Weight

15 Pounds
Kreitler Alloy Bike Roller Set
Kreitler is seen as the gold-standard in bike rollers. Check out any review on cycling magazines and blogs and you'll see that they're heaped in praise as the best rollers available. Of course, that sort of quality comes at a premium price. Kreitler Alloy Rollers are the most expensive rollers we've featured and are used around the world by both amateur and professional cyclists.
So, what sets them apart from other rollers? The main thing is the quality of the construction. The rollers are made in the USA and are backed up by a limited lifetime warranty. The drum rollers and end caps are made from aluminum, which is pretty standard. However, they are machined to a much higher standard. The movement of the rollers is super smooth and virtually silent. These are mounted onto a superb-quality steel frame that is finished in black epoxy coating. If you didn't know anything about this brand, it would be easy to mistake this product for something a lot cheaper. It doesn't have a modern aesthetic and doesn't have any additional features. But if you're serious about cycling, this is the bike roller you need.
Key Features:
Aluminum drum rollers and end caps
Sturdy steel frame
Made in the USA
Limited lifetime warranty
Includes resistance belt
3 drum sizes available
Extremely high-quality materials and construction
Lifetime warranty offers peace of mind
Used by pro cyclists
More expensive than other models
Elite Arion Folding Rollers with Mag Resistance
This set of Elite Arion Folding Rollers are the same as the Digital Smart B+ bike rollers, but without all of the smart technology. That means if you're not interested in tracking your performance or competing with other cyclists on Zwift, you can get some of the amazing added features for about half the price.
The most important feature that this bike roller still has is the integrated resistance. Unlike some of the simpler rollers, you can adjust the resistance to three different levels. This is excellent if you want to recreate tough hill climbs or start your exercise out with an easy warm-up. It's also got the same parabolic shaped rollers that make it easier to control your bike.
Even without the smart technology, this is one of the most advanced bike rollers on the market. The only problem that people have with it is the plastic frame. This makes it more lightweight and easier to move around, but it also makes it feel a bit more flimsy. There aren't many reports of these breaking, so we wouldn't worry about it too much. Our guide to the best bicycle chain lubes features some quality products that will keep your bike in good shape.
Key Features:
Parabolic shaped drums
3 magnetic resistance levels
Foldable
Integrated carrying handle
Lightweight
Specification:
Brand

Elite

Weight

3.52 Ounces
Easy to fold up and carry around
Parabolic shaped drums make it easier to control the bike
Resistance levels are great for training
Plastic case feels a bit flimsy
FeedBack Sports Omnium Portable Cycle Trainer
We've featured 7 bike rollers on this list so far. However, we thought for our last product, we'd include a bike trainer. With a trainer, you clip your front axle to the trainer and your back wheel sits on two drums. This means you don't have to control the bike in the same way as you would on a roller. You can still get the exercise benefits but without the control element.
We think the FeedBack Sports Omnium Portable Cycle Trainer is one of the best on the market. It has a system called Internal Progressive Resistance (IPR) that is designed to recreate the feeling of a road. Instead of choosing the resistance, the trainer increases the resistance based on your speed. This means you can control the resistance with your gears more effectively.
It comes unassembled, but it's easy to put together and you don't need any tools. Plus, it folds away into a small space, so you don't have to keep taking it apart. If you struggle with controlling your bike on a roller, this product is perfect for you. It even comes with an attractive travel bag, so you can take it to a race and use it to warm up. You may also like some of the best bike phone mounts from our list, sp be sure to check them out.
Key Features:
Internal Progressive Resistance (IPR)
Works with standard QR 12×100, 15×100 & 15×110 (boost) thru-axles
Adjustable wheelbase and fork mount heights
Travel bag included
No tools required for assembly
Specification:
Brand

Feedback Sports

Weight

14 Pounds
Doesn't require you to control the bike
Easily foldable and comes with a travel bag
IPR system gives a road-like feel
A little noisier than most rollers
Tacx Antares Indoor Retractable Bicycle Roller
Next up, we've got the second bike roller from Tacx. This model – the Tax Antares – is around $100 cheaper than the Galaxia we featured as our Best Choice product. The question is – how does it perform compared to their best-selling bike roller and should you save the money? Well, there is one feature that it doesn't have and the choice between the two is really down to whether you need that feature. I'm talking about the patented swing system that rocks back and forth, absorbing acceleration and deceleration. If you're on the heavy side, it's an important feature and you'll notice the difference in a big way. If you're lightweight, you can get away with saving the money and buying this model instead. 
The Tax Antares still benefits from tapered rollers to keep your wheel centered without two much thought to the control. It doesn't require any maintenance or power and can fold down to a smaller size, so you can easily move it around if you wish. The only slight drawback is that it doesn't fit 24-inch wheels.
Key Features:
Heavy-duty metal frame 
Tapered rollers 
No power required 
Fits 26" – 29" wheels 
Folds down 
Specification:
Brand

Tacx

Weight

18.7 Pounds
High-quality frame 
Tapered rollers keep the wheel in the center 
Doesn't require power or maintenance 
Doesn't have the patented swing system 
Doesn't fit 24" wheels 
The Rock Bros Bike Roller is a fantastic mid-range roller for intermediate cyclists. We'd recommend this for cyclists that don't have a huge budget but also don't want to buy the cheapest roller available. It has a few premium features that make it a solid choice for indoor cycling training. For example, it has parabolic rollers, which means your wheel will naturally sit in the centers of the roller instead of going off the edge and potentially causing an accident. 
The sturdy frame is made almost entirely from aluminum. This makes it durable and lightweight enough to move around. It also folds up into a pretty small package, making it easy to store. The other thing we like about this roller is that it's compatible with any type of bike – it's completely adjustable for everything from folding bikes to 29" wheels. 
Key Features:
Aluminum frame 
Aluminum parabolic rollers 
Foldable design 
Available in two colors 
Fits all bikes 
Sealed bearings 
Specification:
Brand

Rock Bros

Weight

14.3 Pounds
Reasonably priced 
High-quality materials 
Fits all bikes
Feels kind of wobbly at high speeds
Bike Roller Buying Guide & FAQ
How We Chose Our Selection Of Bike Rollers
Brand - You don't want to buy a bike roller from a brand that you can't trust. It's a technical product that costs a lot of money to buy, so you need to know it's been made by experts. That's why we've only selected bike rollers from trusted cycling brands.
Price - There aren't many budget bike rollers. However, we've tried to include products from across the price range. Look out for our Best Value and Premium Product items for the two ends of the spectrum.
Reviews - One of the best things about shopping online is the fact that we can read reviews from other customers. This gives us the ability to be more informed about products before we make a purchasing decision. We can't send out products to hundreds of people and ask for their opinions, so we use reviews on online marketplaces like Amazon instead.
Features To Look For In Bike Rollers
Quality - The quality of the bike roller will affect how well it works and for how long it will work. For example, the Kreitler Alloy Roller Set might cost more than other models, but it won't wear, corrode, rust, or fall apart.
Size - Most bike rollers will fit road bikes with a wheel size of 26-29 inches. The front drum of the bike roller is adjustable so you can fit it to your frame size. The front drum should be just in front of the front axle of your bike.
Wheel Base - Some bike rollers, like the FeedBack Sports Omnium Portable Cycle Trainer, have a wheelbase for the front wheel. Instead of putting your wheel on a front drum, you remove the wheel and attach it to the wheelbase. This makes it slightly more stable.
Material - Generally, all bike rollers use the same, or similar, materials. The frames are made from steel or aluminum, the belt is made from rubber, and the drums are made from PVC or aluminum.
Bike Roller FAQ
Q: What is a bike roller?
A: A bike roller is a piece of training equipment that allows you to cycle indoors, without moving forward. It consists of three drums that act as a rolling road, a frame, and a belt for resistance.
Q: Are cycling rollers any good?
A: Yes, they are used by professional cyclists to improve performance. Not only do they provide a fantastic cardiovascular workout, but they also improve balance because the rider has to ensure that the bike stays upright.
Q: Do bike rollers have resistance?
A: You can get bike rollers with resistance and without resistance. The models with resistance are better for cardiovascular workouts and are often more expensive.
Q: How do you use a bicycle roller?
A: You place your bike on the roller with the back wheel in between the back two drums and the front wheel on the front drum. It's best to place the roller next to two solid objects or in a doorway so that you can lean on something either side. Then, you clip one foot into a pedal, step over the bike, clip the other foot in, and start pedaling.
Sign Up Now
GET THE VERY BEST OF GEARHUNGRY STRAIGHT TO YOUR INBOX