Best Mouthwashes in 2022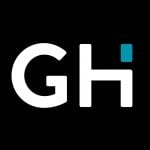 This product guide was written by GearHungry Staff
Last Updated
October 3, 2018
GearHungry Staff
GearHungry Staff posts are a compilation of work by various members of our editorial team. We update old articles regularly to provide you the most current information. You can learn more about our staff
here
.
GearHungry may earn a small commission from affiliate links in this article.
Learn more
Looking after your dental hygiene is an essential part of the grooming process. In the daily fight against food, coffee, and everything else that can stain your teeth, we only have a few tools at our disposal. We all know that we should be brushing at least twice a day. Oh, and don't forget flossing after every meal. But what about mouthwash?
The benefits of mouthwash are undebatable. It prevents bad breath, protects our teeth from decay, helps in the fight against gum disease, and generally improves our dental hygiene. There're so many reasons we should be using mouthwash, but there are so many questions to answer before you buy. With alcoholic or non-alcoholic mouthwash? Natural or antiseptic mouthwash? What brand? What is the best mouthwash? You get the picture.
We believe there is a perfect mouthwash for everyone. In this guide, you will find information about the 10 best mouthwashes that we believe are most popular on the market. Then, we have produced a buying guide and FAQ section that will help answer any questions about the world of mouthwash.
The Best Mouthwash
Therabreath Fresh Breath Mouthwash
The first mouthwash on our list is our best choice product. We think Therabreath Fresh Breath Oral Rinse is the all-around best product on this list because it ticks all the boxes. It's one of America's best-selling oral hygiene treatments for halitosis and is approved by the ADA (American Dental Association). It is primarily designed to stop bad breath, which it does by working on the sulfur-producing bacteria that is the cause of halitosis. However, it doesn't just work on halitosis. It improves bad breath caused by morning breath and food odor as well.
This natural mouthwash doesn't contain any alcohol, which means that you won't experience that burning sensation. Plus, it's registered vegan, kosher, and gluten-free so it can be used by pretty much anyone! The company was started in 1993 by Dr. Harold Kutz, who created the product to cure his own Daughter's bad breath because nothing else worked. Since then, it gained a reputation as a mouthwash that actually cures bad breath. It has an icy mint flavoring and should last up to 24 hours. If you're looking for a mouthwash without alcohol, this is one of the best. Be sure to also check out our list of the best toothpastes for bad breath for more great items like this.
Key Features:
Approved by the American Dental Association
Clinically proven to fight bacteria causing bad breath
Proven to be effective for up to 24-hours
Professional grade product developed by a Dentist
Certified gluten-free with no artificial dyes or flavors
Specification:
Brand

TheraBreath

Model

14713

Weight

2.4 pounds
Listerine Total Care Anticavity Mouthwash
Listerine is one of the big brands in the dental hygiene industry. They do make toothpaste, but they are best known for their mouthwash. The Listerine Total Care Anticavity Mouthwash isn't aimed at people with bad breath. Instead, it is designed to prevent cavities, strengthen your teeth, and leave your mouth feeling refreshed. It is rich in fluoride which kills the germs that cause problems in your mouth.
It's great value for money at only around $6 for 1L of mouthwash. That means you're not going to be rushing to the store every week to replace it. In fact, it should provide your around 7 weeks of cleaning, which makes it our best value product on this list. This fluoride mouthwash boldly claims to prevent bad breath, strengthen teeth, help prevent cavities, clean your mouth, and even restore enamel. What more could you want?
Key Features:
6 oral health benefits in one
Just a daily 60-second rinse twice a day will protect your mouth
With 7 weeks regular use tooth decay can be prevented
Using Listerine mouthwash reaches almost 100% of your mouth
Teeth are up to 50% stronger using mouthwash than by brushing alone
Specification:
Brand

Listerine

Weight

2.4 pounds
CloSYS Original Unflavored Mouthwash for Sensitive Mouths
The CloSYS Original Unflavored Mouthwash for Sensitive Mouths is another mouthwash approved by the ADA. This one is designed at people that suffer from sensitive teeth and find normal mouthwashes difficult to use because of the burning sensation. It's an alcohol-free mouthwash, which is why it doesn't burn your mouth when you take it. If that isn't enough, it's also sulfate-free, triclosan-free, and gluten-free.
They boast that it kills 99.9%, which means it should work effectively against bad breath and other dental hygiene issues. The main difference between this mouthwash and others is that it contains Cloralstan, a patented ingredient that kills the sulfur compounds that are the cause of bad breath and also prevents gum disease. You would normally only find these benefits in mouthwash that contains alcohol, which is why this product is so popular. Our handy guide to the best electric toothbrushes features more great products like this.
Key Features:
Approved by the American Dental Association and awarded their Seal
Balances PH levels and reduces mouth acid
Ultra sensitive formula is non-staining and non-burning
Naturally flavorless and gentle as water
Powerfully antimicrobial and activated by saliva
Specification:
Brand

CloSYS

Model

2C-32-12RU

Weight

2 pounds
Colgate Peroxyl Mouth Sore Rinse
Our final mouthwash is all about promoting a healing effect rather than tackling bad breath. This great-tasting, mild mint mouthwash from Colgate contains Peroxyl which is highly effective at facilitate healing and prevent infection. It's perfect for use with minor oral irritations, including gum inflammation, oral sores as well as mouth burns. Thanks to a unique oxygenating action, it helps to dislodge and remove oral debris. Used in conjunction with a daily regimen of brushing and flossing, it can provide exceptional results and lead to a much healthier mouth, minimizing inflammation. The alcohol-free formulation is even suitable for patients with sensitive mouths, plus it tastes great too. If you have to wear dentures or orthotic devices and regularly suffer from inflamed gums, then this solution will be perfect for you.
Key Features:
Specially formulated to soothe and cleanse oral irritations
Fresh oxygenating action helps dislodge debris
Available in a range of great-tasting flavors including mild mint
Gentle yet effective alcohol-free solution
Ideal for use by patients with sensitive mouths
Specification:
Brand

Colgate

Model

10035000320299

Weight

1.25 pounds
Crest 3D Whitening Fresh Mint Flavor Mouthwash
Crest is another big name in the dental hygiene world. They've been around since the 1950s and are one of America's best-loved toothpaste brands. So, when they come out with a mouthwash, you know it's going to be a good one. The Crest 3D White Luxe Glamorous White Mouthwash is aimed specifically at people looking for a whiter smile. It contains Crest's Whitelock Technology that whitens up teeth by removing surface stains and protects against future stains. It should be used alongside a Crest 3D White Toothpaste for maximum effect.
This whitening mouthwash should start to whiten up your smile within 2 days. It should have some effect against bad breath and will help to prevent bacteria build up, but it is not designed for this purpose. This is specifically for people looking to improve the whiteness of their teeth. It's the best whitening mouthwash on the market.
Key Features:
Whitens teeth
Works alongside other Crest products
Starts to work in 2 days
Fresh mint flavor
Specification:
Brand

Crest

Model

NA

Weight

2.5 pounds
Biotene Dry Mouth Mouthwash
Biotene Dry Mouth Mouthwash is – as the name would suggest – a mouthwash designed at people with dry mouth. Dry mouth is a medical condition where your mouth doesn't produce enough saliva to keep your mouth moist. It can be really uncomfortable and can lead to bad breath, difficulty eating, and mouth infections. This mouthwash uses the LP3 salivary enzyme-protein system that improves dry mouth. It gently cleans a dry mouth without causing further irritation and helps prevent any odors caused by the condition.
This dental mouthwash doesn't contain any alcohol, which is known for causing a burning sensation. If you suffer from dry mouth, this could be the solution you have been looking for. Find more great products like this by checking out our guide to the best dental floss.
Key Features:
Cures dry mouth
Improves bad breath
Alcohol-free
Uses LP3 salivary enzyme-protein system
Specification:
Brand

Biotène

Weight

4.23 pounds
Phillips Sonicare BreathRx Anti-bacterial Mouth Rinse
Phillips is a huge company, known for its amazing technology and engineering. They have revolutionized the world of toothbrushes and now make other dental hygiene products. The Phillips Sonicare BreathRx Anti-bacterial Mouth Rinse is a mouthwash that has multiple uses.
It eliminates bad odors caused by bacteria in the mouth. It does this by preventing plaque that can lead to gingivitis and sulfur compounds. Plus, it contains zinc that works throughout the day to neutralize VSCs (volatile sulfur compounds). These are the main causes of bad breath, so keeping them at bay is really important. It's also alcohol-free, which stops that burning sensation and doesn't dry your mouth out. This could be the best antibacterial mouthwash on the market, but it's not the cheapest. This 3-bottle value pack will cost you around $53.
Key Features:
Eliminates bad odor
Prevents plaque
Alcohol-free
Neutralizes VSCs
Specification:
Brand

Phillips sonicare BreathRx

Weight

8.4 pounds
JASON PowerSmile Brightening Peppermint Mouthwash
If you are looking to spend a little more money and get a really high-quality natural mouthwash, then you should definitely consider JASON PowerSmile Brightening Peppermint Mouthwash. It might be a little more expensive than the other products on this list, but this mouthwash has a lot to offer. The company that makes this mouthwash make completely natural products that don't contain any harsh abrasives or chemicals. They also never test on animals and have been pioneering the world of natural health products since 1959.
This dental mouthwash doesn't contain any alcohol or saccharin, which means you won't feel any stinging when you put it in your mouth. Plus, it whitens your teeth with Calcium Ascorbate and freshens the breath with peppermint oil. It uses grapefruit seeds and perilla seed extract to reduce tartar build-up and has traces of Aloe Vera with soothes irritation. It's a premium natural mouthwash that will leave your mouth feeling fresh and your conscience clean. Don't forget to also check our list of the top water flossers for more great products like this.
Key Features:
100% natural
Alcohol-free
Whitens teeth
Freshens breath
Specification:
Brand

Jason Natural

Model

565648

Weight

1 pounds
The Natural Dentist Anti-Gingivitis Mouthwash
If you are looking for something to treat gingivitis that doesn't contain alcohol, then you need to try The Natural Dentist Anti-Gingivitis Mouthwash. This natural mouthwash is aimed specifically at treating bleeding gums and fighting gingivitis. Unlike old remedies, this product contains no alcohol and instead uses Aloe Vera and other botanical ingredients to fight the problem.
It was created by a dentist who was unsatisfied with the mouthwashes he had been taught about at the dental school. He decided to use the power of plants to solves oral hygiene issues and has since created an impressive line of natural dental products.
Key Features:
100% natural
Anti-gingivitis mouthwash
Alcohol-free
Uses Aloe Vera
Specification:
Brand

Natural Dentist

Model

10714132000025

Weight

3.9 pounds
Colgate Total Pro-Shield Mouthwash, Peppermint
The last product on our list is one of the great all-rounders. Colgate Total Pro-Shield Mouthwash is a mouthwash for everyday use that gives you 12-hour protection from bacteria, even if after you eat or drink. It kills 99.9% of bacteria and works to significantly reduce the plaque build-up on your teeth.
It doesn't contain any alcohol but still helps prevent against gingivitis, which makes it an excellent multi-purpose mouthwash. Plus, it comes in a value pack of 6 bottles at the low price of only $22.63. You are going to be hard pressed to find a better deal than that.
Key Features:
12-hour protection
Kills 99.9% bacteria
Reduces plaque
Alcohol-free
Specification:
Brand

Colgate

Model

10035000671223

Weight

7.8 pounds
Mouthwash Buying Guide
Flavor – Mouthwash can taste awful. Some people can handle that, but most of us like something that tastes okay when you swill it around your mouth. We have chosen mouthwashes that are flavored, so you don't have to suffer every time you want to clean your mouth.
Ingredients- You should always check the ingredients before you buy a product like mouthwash. If you have any concerns, check the ingredients online to make sure they are safe. In this list, we have selected mouthwashes with safe ingredients.
Oral health concerns – If you are buying mouthwash to improve your oral health or cure an oral ailment, then you need to take this into consideration. Different mouthwashes have different purposes, so you should check the product description before going ahead with your purpose.
Capacity – Mouthwash comes in lots of different sizes. This will affect how often you have to replace your bottle of mouthwash. When you are considering mouthwashes, make sure you check the capacity as well.
Types of Mouthwash
Antiseptic – This is the most common use of commercial mouthwash. Antiseptic mouthwash contains chlorhexidine gluconate which helps to stop bacterial growth and is beneficial for people with mouth infections. It is also useful for people with bad breath. They can be used, in conjunction with dental floss and a toothbrush, to reduce and prevent plaque. Although, too much use can discolor your teeth.
Cosmetic – Cosmetic mouthwash isn't as powerful as other types of mouthwash. It is normally used for hiding bad breath instead of fixing the problem. It does help to clean teeth but won't protect against tooth decay.
Fluoride – These mouthwashes contain sodium fluoride. That helps strengthen your teeth a prevents tooth decay.
Magic/Therapeutic – Magic mouthwashes sound like a miracle treatment. Actually, they are a mouthwash prescribed by doctors for treating ulcers and other similar conditions.
Natural – These mouthwashes don't have alcohol and fluoride but work pretty much the same as other mouthwashes. They are useful for people that mouth injuries and infections.
Total Care - These have antibacterial properties, reduce plaque build-up, and prevent gum disease.
Antimicrobial mouthwash – Antimicrobial mouth rinse products are much more powerful than the ones you get over the counter. They kill the bacteria that lead to gum diseases like gingivitis.
Sign Up Now
GET THE VERY BEST OF GEARHUNGRY STRAIGHT TO YOUR INBOX