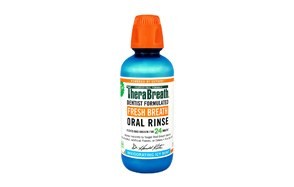 Therabreath Fresh Breath Oral Rinse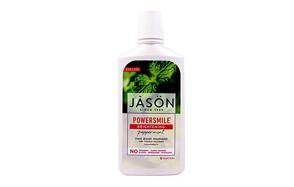 JASON PowerSmile Peppermint Mouthwash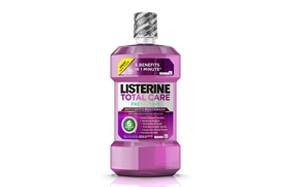 Listerine Total Care Anticavity Mouthwash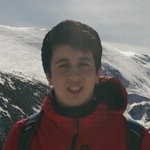 Looking after your dental hygiene is an essential part of the grooming process. In the daily fight against food, coffee, and everything else that can stain your teeth, we only have a few tools at our disposal. We all know that we should be brushing at least twice a day. Oh, and don't forget flossing after every meal. But what about mouthwash?
The benefits of mouthwash are undebatable. It prevents bad breath, protects our teeth from decay, helps in the fight against gum disease, and generally improves our dental hygiene. There're so many reasons we should be using mouthwash, but there are so many questions to answer before you buy. With alcoholic or non-alcoholic mouthwash? Natural or antiseptic mouthwash? What brand? What is the best mouthwash? You get the picture.
We believe there is a perfect mouthwash for everyone. In this guide, you will find information about the 10 best mouthwashes that we believe are most popular on the market. Then, we have produced a buying guide and FAQ section that will help answer any questions about the world of mouthwash.
The Best Mouthwash
Mouthwash Buying Guide & FAQ
Flavor – Mouthwash can taste awful. Some people can handle that, but most of us like something that tastes okay when you swill it around your mouth. We have chosen mouthwashes that are flavored, so you don't have to suffer every time you want to clean your mouth.
Ingredients- You should always check the ingredients before you buy a product like mouthwash. If you have any concerns, check the ingredients online to make sure they are safe. In this list, we have selected mouthwashes with safe ingredients.
Oral health concerns – If you are buying mouthwash to improve your oral health or cure an oral ailment, then you need to take this into consideration. Different mouthwashes have different purposes, so you should check the product description before going ahead with your purpose.
Capacity – Mouthwash comes in lots of different sizes. This will affect how often you have to replace your bottle of mouthwash. When you are considering mouthwashes, make sure you check the capacity as well.

Types of Mouthwash
Antiseptic – This is the most common use of commercial mouthwash. Antiseptic mouthwash contains chlorhexidine gluconate which helps to stop bacterial growth and is beneficial for people with mouth infections. It is also useful for people with bad breath. They can be used, in conjunction with dental floss and a toothbrush, to reduce and prevent plaque. Although, too much use can discolor your teeth.
Cosmetic – Cosmetic mouthwash isn't as powerful as other types of mouthwash. It is normally used for hiding bad breath instead of fixing the problem. It does help to clean teeth but won't protect against tooth decay.
Fluoride – These mouthwashes contain sodium fluoride. That helps strengthen your teeth a prevents tooth decay.
Magic/Therapeutic – Magic mouthwashes sound like a miracle treatment. Actually, they are a mouthwash prescribed by doctors for treating ulcers and other similar conditions.
Natural – These mouthwashes don't have alcohol and fluoride but work pretty much the same as other mouthwashes. They are useful for people that mouth injuries and infections.
Total Care - These have antibacterial properties, reduce plaque build-up, and prevent gum disease.
Antimicrobial mouthwash – Antimicrobial mouth rinse products are much more powerful than the ones you get over the counter. They kill the bacteria that lead to gum diseases like gingivitis.