Best Freediving Watches In 2022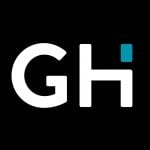 This product guide was written by GearHungry Staff
Last Updated
January 3, 2019
GearHungry Staff
GearHungry Staff posts are a compilation of work by various members of our editorial team. We update old articles regularly to provide you the most current information. You can learn more about our staff
here
.
GearHungry may earn a small commission from affiliate links in this article.
Learn more
Diving is an exciting, unique, and wholly rewarding experience that's something (almost) everyone wants to try. It takes you into a whole other world with the aid of breathing equipment and gives you the chance to explore like you never thought possible. Freediving goes one step further. It's yet another example of mankind's obsession with pushing our bodies to the limits, our curiosity of the unknown and doing things just because we can. It can be dangerous, though, and so you need the best freediving watches to make your experience safe and enjoyable.
These watches are the most essential tool for anyone looking to dive into the depths of The Great Unknown, and even the most experienced freediver won't be found without their trusty freediving watch. Wasting no more time, let's dive in and check out what lies beneath. We just hope you don't suffer from thalassophobia.
The Best Freediving Watch
Mares Smart Wrist Dive Computer
The Mares Smart Wrist Dive Computer is the perfect solution for any diver who has complained about uncomfortable and inconvenient designs in the past. Using ergonomic construction, it is comfortable to operate, so it doesn't distract from the dive. Besides this, it comes with an easy-to-read and segmented mineral glass display for at-a-glance checking, even at the deepest depths, and the software upgrades make it a buy-for-life product.
It comes with multi-gas nitrox between 21% and 99%, which enhances your freediving capabilities and is ideal when moving from beginner to intermediate and beyond. As a bonus, it comes with a protective case, which ensures zero damage when you don't have it strapped to your wrist, providing security during diving down-time. Despite this, it can double as an everyday watch should you desire.
It may also please some of you to discover it is also more streamlined, slim, and lightweight than other models, which reduces the risk of catching it on protruding rocks and objects when underwater. Find more great products like this by checking out our guide to the best triathlon watches.
Key Features:
Perfect ergonomics and easy operation for gas switching
Mineral glass display
Software upgrade capabilities
Multi-gas and freediving possibilities
On-surface logbook and nitrox adjustments
Specification:
Brand

Mares

Model

414129-BKRD

Weight

11.2 ounces
Cressi Leonardo Dive Computer
Our final pick is the perfect example that the best freediving watches should be for anybody. At less than $200, it's undoubtedly the best value for money on the list, but that doesn't mean you're missing out on any features. The Cressi Leonardo Dive Computer comes complete with an easy-to-read face and clear, distinct alarms for maximum safety and control. This includes alerts when you're moving too quickly, which is something that could befall divers of all skill levels.
The single-button feature makes setting your preferences straightforward, allowing you to choose from Celsius or Fahrenheit, Meters or Feet, and Air or Nitrox. You can also adjust between three levels of conservatism for safety in different environments. Unlike some dive watches, the software is compatible with both Windows and Mac systems, which isn't a deal-breaker for most, but good to know regardless.
It's smart, it's simple, and it's massively effective. If you're a newbie to the whole freediving life, then starting off with this Dive Computer is almost too easy of a decision. Our guide to the best Garmin watches features more great products like this.
Key Features:
Single button computer for effortless setting
FO2 adjustable displays between 21% and 50% and CNS oxygen toxicity indicator
User-selectable deep stop function
Software compatible with all versions of Windows and Mac iOS
Battery life indicator and user-changeable battery
Specification:
Brand

Cressi

Model

KS770050

Weight

0.16 ounces
Omer UP-X1 Freediving Computer Watch
Anyone looking for a premium freediving watch solution should look no further than the Omer UP-X1 Freediving Computer. A smart and modern looking diving accessory designed in collaboration with Umberto Pelizzari, you'll feel like the ocean is, in fact, your oyster with this strapped to your wrist the next time you feel the call of the Deep Blue.
It comes with multiple alerts and provides dive information – including storing up to 250 individual dives – like few others on the market. This is crucial for anyone looking to expand their diving horizons and take them to the next level in 2019. It's easy to use, providing four buttons for fast navigation, and the six-screen modes ensure it's not too overwhelming to scroll through to where you need to be.
The included heart rate monitor is a useful feature, and you can also use it on land for running, swimming or cycling when Dive Mode is switched off. This gives you excellent versatility and makes this more than just a dive watch.
Key Features:
Carbon fiber face ring
6 screen modes and 4 button function
Records up to 250 dives
Multiple alerts and dive information
Heart rate monitor and USB included
Specification:
Brand

Omer

Model

NS113111

Weight

10.4 ounces
Sherwood Amphos Freediving Computer Watch
The Sherwood Amphos Wrist Computer is the ideal mid-range (yes, even at $300) watch for divers both budding and experienced. The face is clear, based on the Wisdom3 format, and the multiple button functions – including a backlight and advanced modes – make navigation straightforward whether you're at 4 or 40 meters.
With two gas modes, this sports watch is not as comprehensive as more expensive models, but this shouldn't put too many off the watch and the dive log can record up to 24 adventures. There are also audible alarms and it includes easy to read loading bar graphs for nitrogen, oxygen, and ascent so you're never left unsure of your levels.
Many customers have commented on its versatility, too, and some have even claimed to feel like 007 himself, possibly the greatest selling point you can ask for. Overall, it's a freediving computer watch which won't break the bank compared to other models but still offers enough for those who love their dives, even if they can't justify spending too much.
Key Features:
Four operating modes included
DSAT Decompression model
Safety and Deep Stop countdown (Min:Sec)
Logbook holds up to 24 dives
Selectable audible alarms for different gases and actions (Nitrogen, Oxygen, Ascent)
Specification:
Brand

Sherwood

Model

CW6600

Weight

8 ounces
Oceanic F-10 Free-Diving Watch V3
For beginners, it can be difficult identifying the differences between watches for free-diving, but if you're looking for a reliable dive computer that should look after you for years to come, there are few better than the Oceanic F-10 Free-Diving Watch V3. Designed by freedivers for freedivers, it's not as flashy as more expensive models, but the extra price ensures you'll have everything you need when submerged.
With both depth and elapsed dive time display capabilities, there're no limits to your potential control underwater, while the depth alarms ensure you won't spend too long down there. It's also great for both recreational and competitive dives, and can even record swimming data should you need it. The screen protector will give you further peace of mind, and the automatic dive-mode switch – while not groundbreaking – is a welcome addition and means you can get diving straight away.
Some have commented on the slightly frustrating learning curve when first using it, but if you download the manual online, these issues shouldn't pose a problem at all. It makes a perfect gift for swimmers and divers.
Key Features:
Displays Depth and Elapsed Dive Time
Preset or countdown timer options
3 maximum depth alarms
Offers use for both recreation and competitive diving
User-defined surface depth recovery time
Specification:
Brand

Oceanic

Model

F10

Weight

0.3 ounces
Orient Men's Kamasu Diving Watch
When you're freediving, the deepest you'll ever go is around 40 meters and you need to be experienced to do that. That means you might not need a complicated dive computer. After all, you will know roughly how deep you are just by looking up. The Orient Men's Kamasu Diving Watch is waterproof down to 200m (660ft), so you can wear it on your freediving adventures without any worries. Unless you're going for the world record, which stands 214 meters. 
The watch features a durable rubber strap that can withstand thousands of trips into the water. The watch itself offers Japanese-Quartz movement, a sapphire crystal, and a 120-click unidirectional bezel. It's the kind of watch you can wear in any situation – a diving trip, out on a dinner date, or to an important meeting. You'll never want to take it off. 
Key Features:
Waterproof to 200m (660ft) 
Sapphire crystal
120-click uni-directional bezel
Japanese-automatic movement
41.8mm case diameter
Specification:
Brand

Orient

Model

RA-AA0006L19A

Weight

3.6 ounces
Freediving Watch Buying Guide
How We Chose Our Selection of Freediving watches
Unfortunately, we don't all live somewhere we can just take a dive into the deep blue sea and test out these watches (we're also a little scared about the whole thing, too). We still want to give you the best guide we can, though, so we identified the top four factors we believe is important to consider in any purchase to make the best selection possible. Aren't we good to you, hey?
Brand - No matter what you're passionate about, you want to ensure you have reliable and high-quality materials in your accessories. Typically, this is reflected in the brand, and we've identified the very best brands just for you. In our selection, we've looked to represent as wide of a range of brands as possible, but there are brands that may pop up more than once. This isn't because we feel loyal to these brands, but their reputations speak for themselves, and when trying to find the best freediving watches, we need to consider the best brands.
There are examples of unknown brands that litter the market, however, these typically come with low or nonexistent reviews. While it may be tempting to go after new brands to either give them a chance or because of convenience, the cheap price and low review score is a likely indicator that the quality is not as you expect. We don't want to sound too Hail Corporate, but there's a reason that certain brands have risen to the top of the industry, and as a result, we, and you, should trust them.
Price - Anyone who's been on their fair share of free dives will know some freediving watches can be a little on the pricey side. Like any exciting but also kind of niche hobby, you must pay a premium for the best quality gear. However, this isn't always possible for some because of budgets or willingness (and we don't blame you), we don't believe it's cool that potential freediving naturals should miss out on their new favorite hobby just because the top of the range products don't align with their current budget, though.
So we've looked for a compromise. To make sure everyone who wants to get into freediving can get into freediving, we've looked for a wide price range to ensure that no matter what your budget, you will find something to dive into with and maybe discover you enjoy the calmness of the deep more than you do the hectic life on land.
Reviews - As we said, we don't have the chance to try out these products ourselves, so instead we turn to the ever-reliable world of freediving watch reviews. From here, we can discern what is the most important thing to look out for when trying to pick the perfect watch while also knowing what kinds of issues you could encounter with your diving watch.
The very helpful people who have left reviews on these products gives us an insight into the world of freediving which we may not have understood from cursory glances over product information pages and specifications. Their reviews are also more honest than these product information pages as it's unlikely (and counterproductive) for companies to tell you what might be wrong with the product when you use it for the first time.
Features - There is a variety of features you'll find available across the board of freediving watches, but at the very least, you'll need a watch that comes with alarms and alerts to tell you your depth, how long you've been down, and when to fill your mouthfill. In addition to these alarms, you should also find a diving watch that is easy to read and has a simple interface for straightforward operation and understanding. These should be as easy to set in the water as they are on dry land.
These are just basic features you'd expect from any freediving watch, though, and if you're looking for a watch that can do pretty much everything you need it to, then look for features such as diving log, different dive modes, and the ability to switch between gases. These features may cost more, but for passionate freedivers, they are more than worth the extra money.
Freediving Watch FAQ
Q: Why are alarms used on freediving watches?
A: There are several reasons alarms are used on freediving watches, and any experienced freediver you speak to will give you a decent idea of why they are important. You might be nowhere near a free diver right now, though, so because we like you so much we'll give you the lowdown.
They Tell You When to Fill Your Mouthfill
A mouthfill is a technique where freedivers use their cheeks to act as an air reserve by shifting air into the ears and sinuses, which in strictly non-diver terms allows you to dive deeper with no need conventional equalization. Due to the location of the air, it does not compress in the same way it does when stored in the lungs, providing greater control over your dive. You can set alarms to tell you when to begin this, either through time spent submerged or the pressure of the water.
They Tell You When to Start Freefalling
Any freediver will tell you how the freefall is the most enjoyable, pleasurable part their freediving experience. This is where gravity decides that you've been buoyed enough and it's time to take control. From here, you can sink away and feel, ironically, like you are in zero gravity conditions. It's almost as if you are floating in space.
You aren't, but for many of us, this is the closest we will get. If you're experienced with freefalling, then you can set your freediving watch to go off when it's time to start your freefall. This will depend on several factors, from the thickness of your dive suit to the amount of weight you have strapped to you.
If you aren't as experienced with freefalling, then the alarm can help inform you exactly when it's time to let go, instead of leaving you on the verge of Should I? Shouldn't I? which could affect your enjoyment of the whole thing.
They Tell You When to Turn
Losing control of your descent when diving can have dire consequences, and if you're used to the environment you're diving in, you can use the freediving watch alarm to tell you when to begin your turn. This prevents you crashing headfirst into the ocean floor, nearby rocks, or even other people, none of which would be pleasant and could easily cause you and other divers harm.
They Tell You Where You Are
It's difficult to figure out how deep or where you are when freediving which can be a problem should you panic, something that even the very best divers are not immune to. To make your dive much more comfortable you should take advantage of your alarm to understand what part of the dive you are at, allowing you to plan to resurface or enjoy a few more minutes in the deep.
This technique is extremely useful for beginners, as it can help ease stress and confusion, making the overall experience much more enjoyable and comfortable, and that's (mostly) what it's all about, isn't it?
They Tell You How Long You've Been Submerged
Perhaps the most important reason you find alarms on freediving watches is to inform you how long you've been under water since the beginning of the dive. When freediving, it's easy to lose track of time, and with the mounting pressure the deeper you go, many freedivers opt to base their dive times not on how deep they have gone, but instead how long they've been submerged.
This not only ensures they do not overdo it, but it also gives them ample time to get back to the surface without suffering from decompression sickness.
In an activity as delicate and potentially dangerous as freediving, taking the correct precautions to keep everyone safe is a must. To make this easier, take advantage of the many uses of your freediving watch alarm to ensure that you do as much as possible to prevent any disasters or accidents, giving you the chance to enjoy your freediving experience with no worries.
Sources:
Sign Up Now
GET THE VERY BEST OF GEARHUNGRY STRAIGHT TO YOUR INBOX