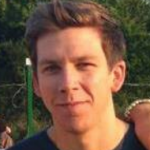 Fire extinguishers are an essential piece of safety equipment. They're the kind of item that you want to buy and then never have to use. But, if the day comes that you need one, you'll be glad you invested in a high-quality extinguisher that can get the job done. The fire extinguishers in this list use a mixture of old-school engineering and modern technology to keep you and your family safe. In the Buying Guide and FAQ section at the bottom of this section, we've explained the different types of fire extinguisher and how to look after your extinguisher. But first, here are the eight best fire extinguishers on the market today.
The Best Fire Extinguisher
Fire Extinguisher Buying Guide & FAQ
How We Chose Our Selection Of Fire Extinguishers
Brand – When you're buying a piece of safety equipment like a fire extinguisher, you want to know you can trust the brand. It's so important for fire-safety brands to have a track record of reliable operation, or you wouldn't feel safe having them in your own, and ultimately that's the point of buying a fire extinguisher. We've done our research and checked out the biggest brands in the fire-safety business.
Reviews – You can read the product description and look at all the pictures, but really you just want to know that your fire extinguisher is going to work. That's the most important thing by far. We read hundreds of reviews to make sure that these products are reliable and will keep you safe in a fire. Of course, there are always some instances where people could have misread the instructions or bought the wrong type of fire extinguisher, so we have to be careful not to take every review as gospel.
Price – It's hard to put a price on yours and your family's safety, but that doesn't mean fire extinguishers are expensive either. When it comes to a review like this, we make sure that we consider price last instead of just bringing you the cheapest fire extinguishers around. The eight extinguishers we've chosen are all high-quality, but if you're looking for a slightly cheaper option, check out our Best Value product.
Effectiveness – Hopefully you'll never have to use your fire extinguisher. In an ideal world, it will sit on the wall or in a cupboard and gather dust for years. But, if you do need to use it, you want to be absolutely sure it's going to be effective in stopping a fire.

Features To Look For In Fire Extinguishers
Classification - Different countries have different ways of classifying fire extinguishers. If you're outside the U.S., you should research your country's classification. In the U.S., fires are divided into three main categories:
Class A (Trash-Wood-Paper) - Fire extinguishers with a Class A rating are designed for use in fires that consist of paper, textiles, wood, and plastic. The main chemical used in these extinguishers is mono-ammonium phosphate because it has the ability to smother a fire.
Class B (Liquids) – Fire extinguishers with a Class B rating are designed for use fires that consist of flammable liquids, such as oil, gasoline, kerosene, and cooking liquid. They also use mono-ammonium phosphate to smother the fire but also use sodium bicarbonate to extinguish the fire.
Class C (Electrical Equipment) - Fire extinguishers with a Class C rating are designed for use fires with live electrical equipment. They also use mono-ammonium phosphate and sodium bicarbonate to extinguish the fire.
Warranty – It doesn't matter what product you're buying, it's always useful to have a warranty. It protects you against receiving a faulty product or a product that isn't as it was described. When you receive your fire extinguisher, you should test it in a safe area to make sure it's in perfect working order.
Range – The bigger the range on your fire extinguisher, the further it can reach. That means you can stand a safe distance away from the fire and extinguish it safely.
Discharge Time – This is the time it takes for the extinguisher to discharge all of its contents onto the fire. The fast the discharge time, the faster it will be able to put out the fire.
Wall Bracket – It's important to have your fire extinguisher close to hand, in case of an emergency. The last thing you want is to have to run to the shed at the bottom of the yard to fetch it. A wall bracket means you can safely attach the fire extinguisher to the wall and keep it out of the way, but still convenient.

Types Of Fire Extinguishers
Water – Water fire extinguishers have a class A rating. They're suitable for use in fires involving wood, paper, textiles, and other combustibles. They're not suitable for use in electrical fires.
Foam – Foam fire extinguishers have a class A and class B rating. They are very effective because the foam stops the fire reigniting.
Water mist – Water mist fire extinguishers have a class A, class B, and class C rating. Unlike water, the water mist doesn't conduct electricity.
Carbon dioxide – CO2 fire extinguishers have a class B and class C rating. CO2 doesn't conduct electricity or leave behind harmful residue.
Dry chemical – Dry Chemical fire extinguishers (or ABC fire extinguisher) have a class A, class B, and class C rating. They are the most common types of fire extinguisher used today.
Halogenated - Halogenated fire extinguishers have a class A, class B, and class C rating.

How To Use A Fire Extinguishers Pass
The P-A-S-S technique is the safest and proper way to use a fire extinguisher. You should commit it to memory, so you are prepared to use your extinguisher in case of an emergency.
P - Pull the pin. This is there to stop the extinguisher from accidentally discharging its contents.
A-    Aim the extinguisher at the base of the fire. This is where the fuel source of the fire is.
S-    Squeeze the lever or button above the handle.
S-    Sweep from side to side until the fire is extinguished. Watch out for the fire reigniting.
How To Look After Your Fire Extinguisher
A regular inspection of your fire extinguisher ensures that it's in perfect working order if and when you come to use it. Follow these steps to inspect your fire extinguisher.
Make sure it's in an accessible location
Check the pressure. Most extinguishers have a pressure gauge, which you can check to make sure it's at working pressure. Check the manual for more information about your extinguisher's pressure.
Physically check the extinguisher for damage. If it has dents or rust, then you will have to replace it.
Clean and oil the extinguisher.

Fire Extinguisher FAQ
Q: How do I depose of fire extinguishers?
A: You can't just chuck your old fire extinguisher in the normal household waste. They're classed as hazardous waste, so it's important to dispose of them correctly. You can usually take them to your local recycling plant or fire department, and they will take care of them for you. For more information, look online at how to dispose of a fire extinguisher in your local area.
Q: Can I refill fire extinguishers?
A: Some fire extinguishers can be refilled. Check on the instructions of your fire extinguisher to see if it can be refilled. Most fire departments will refill it for free.
Q: Where do you store fire extinguishers?
A: You should ideally store it on a wall bracket or in a wall cabinet, so it can't be knocked over and damaged.
Q: How do I choose a fire extinguisher?
A: Think about what type of fire you are most likely to have. If you're not sure, then get a multipurpose fire extinguisher that can handle all types of fires.