Best Fire Escape Ladders In 2022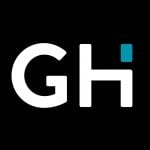 This product guide was written by GearHungry Staff
Last Updated
May 27, 2019
GearHungry Staff
GearHungry Staff posts are a compilation of work by various members of our editorial team. We update old articles regularly to provide you the most current information. You can learn more about our staff
here
.
GearHungry may earn a small commission from affiliate links in this article.
Learn more
All around the world, fire is one primary source of heat that is used for a wide range of activities within the home. It is considered and friend and foe simultaneously because it plays a vital role in our daily lives but can also lead to damage and destruction of goods and even the loss of lives. A controlled fire is natural to put out, but an uncontrolled one can be deadly, killing and destroying many things in mere seconds. With many preventive measures available, there's only so much you can do when the fire has already occurred, one of which is to move to safety. And with the help of the best fire escape ladders, you are offered an additional form of escape. These ladders can be purchased online and stored in case of an emergency. Below are some of the best in the market.
The Best Fire Escape Ladder
Kidde 468093 KL-2S Two-Story Fire Escape Ladder
The Kidde 468093 KL-24 Escape Ladders is a two-story escape ladder made for emergencies such as burglary within your home or a fire in your kitchen. This ladder is a user-friendly product that has been designed by safety enthusiasts and professionals, for easy and swift attachment to most standard windows. With such a versatile design, it can be purchased by a wide range of homeowners without any issues as it features a sturdy and durable frame and is made from a flame resistant material which strengthens its functionality. To ensure that it can handle different loads, this is a ladder that has undergone a series of rigorous tests to 1000 pounds, to enhance and ensure its optimum strength levels and high durability.
The Kidde ladder also features the use of anti-slip rungs and a tangle-free design that makes it easy and fast to deploy whenever there's any form of emergency. Besides its incredible five-year warranty, we recommend the Kidde 468093 ladder for every home, majorly because of its easy use and lack of assembly. Once a purchase is made, this escape ladder can be deployed and used right away. This 13-feet escape ladder can be stored easily in your closet or room, thanks to its compact design. Its rungs are designed and made from a zinc-plated steel material to ensure that it offers nothing short of a secure footing whenever it is in use.
Once this ladder has been used, it cannot be employed again, as per the design by manufacturers. It is an excellent product for 2nd and 3rd story levels, and it also comes with red, nylon strap rails. With one of the best fire escape ladders within your home, finding your way to safety is easier than it ever was before. Make sure you also have a fire extinguisher handy.
Key Features:
2-storey/3-story emergency ladder
Attaches quickly and securely to most windows
Anti-slip, steel-plated rungs
Designed for one-time use
Specification:
Brand

Kidde

Model

468093

Weight

17.09 Pounds
First Alert Two-Story Fire Escape Ladder
A simple fire outbreak can get quite life-threatening within the first two minutes of the outbreak; there's really no magic that can be done in such a duration especially if the fire can't be immediately extinguished. Every home should have a safety ladder that will serve as easy and effective escape equipment. The First Alert Two-Storey Fire Escape Ladder measures 14 feet and is compatible with practically a window sill that measures from 6-10 inches wide. It's a suitable fire escape tool that's easy to operate and sturdy enough to take the weight of a good number of residents. With a weight capacity of 1,125 lbs, this safety ladder will serve as a great emergency exit tool on any two-story or three-story building. It comes fully assembled, therefore, eliminating the extra-time that could be spent setting up in an emergency situation.
Its collapsible form comes ready to use and can be compactly stored near the window for easy and effective use. Made of sturdy and durable materials, the First Alert Ladder is equipped with extra-wide secure hooks that latch onto the window sill firmly, ensuring the ladder stays safely in place until everyone dismounts. The nylon/steel make proves to be extra durable, satisfying the ATSM standards. The steel construction enables a stable and secure surface, sturdy enough to foot the landing of many feet while the epoxy-coated rungs guarantee a non-slip surface. This construction equally keeps the rungs from swaying, providing a sure footing at every descending step. The Dupont Cordura Nylon strapping reinforce the frames, adding extra strength and durability to the steel construction. For optimal safety, in addition to your fire extinguisher and smoke alarm, get this fire escape ladder to ensure a safe and secure exit.
Key Features:
14-foot fire escape ladder
Sturdy steel construction
Suitable for sill widths of 6-10 inches
ATSM Compliant
Specification:
Brand

First Alert

Model

EL52-2

Weight

12.3 Pounds
Hausse Retractable 2 Story Fire Escape Ladder
Fire extinguishers are great for trying to subdue a raging fire, however, depending on the intensity, most times, such tasks are to be left to professionals. In such cases, the only way to keep safe while waiting for the fire-truck is to safely escape to the ground using a ladder. The Hausse Retractable 2- Storey Fire Escape Ladder is a must-have for every building, home or apartment that has one floor. It has been designed to securely hook on to the window sill and stay attached for an easy and safe escape. The ladder hook is retractable; this ensures that its frame fits in a good number of window sills no matter how wide or narrow. It is important to extend the ladder at both ends when using and no tools or equipment are required for installation; the ladder deploys in seconds.
Made with durable materials, the 13-foot escape ladder spans all the way down to the ground. Featuring a tangle-free construction, the sturdy form stays intact in place without compromising the footing of its users. Non-slip rungs also ensure that the feet are well-grounded on the surface without the risk of sliding off during descent. With a 1000 pounds weight capacity, this ladder allows up to three people, both kids and adults to descend at the same time. The ladder is designed to be used only once during emergency situations and stores quite compactly in a red bag that would be easy to identify at the required time.
Key Features:
Retractable Ladder hooks
No assembly or special tools required for set up
Non-slip rungs
1000 pounds weight capacity
Specification:
Brand

Hausse

Weight

11.6 Pounds
SHAREWIN Portable Fire Ladder
As a caretaker, building manager or homeowner, the safety of the residents in your care is a major priority. People who live in bungalows have the advantage of living quite close to ground level. However, for story buildings or houses with basements at the top, a viable escape ladder should be well stored in case of any emergency situations. The Sharewin Portable 5&6 Storey Emergency Fire Ladder is specifically built for residents on the 4th and 5th floor. Measuring a good 50 feet, the ladder runs long enough to get both kids and adults to safety in the light of any emergency. Due to the lengthy construction, the hooks and rungs have been strengthened and reinforced to keep the form stable, sturdy and durable. The sturdy hooks clasp unto walls that are 5-11 inches thick without accidentally sliding off the sill.
There's also a 'V' shaped central support system that ensures the hooks stay solidly in place during descent. The reinforced rungs are equally extra wide for easy descent, especially for kids. The non-slip surface ensures that the feet meet a strong, stable and secure surface that makes climbing down a lot less complicated. With the tension and anxiety that can fill the air during emergency situations, this extra strong and flexible escape ladder proves to be quite lightweight, making deployment easy. It is important to practice safety exits with family and residents at least twice, escape ladders don't exactly have the same design as a regular wooden or steel ladder. The steps are more narrow but are wide enough to accommodate the feet. Keep safe with this reliable safety ladder that ensures a secure and convenient escape in the wake of a life-endangering situation.
Key Features:
Folds completely for easy storage
990 lbs capacity
Flexible and sturdy
Meets E.U security standards
Specification:
Brand

SHAREWIN

Weight

26.7 Pounds
Werner Fire Escape Ladder
We all know that a small fire can grow into a huge one in seconds, which is why we're recommending the Werner Fire Escape Ladder for your home or office. This fire ladder is an ideal tool for a two-story building and is designed to ensure a short installation time, which is always approximately one to two hours. It features a 1200-pound load capacity, which translates to a 400-pound load capacity per rung thus can be employed by several people at the same time without any issues. One reason we recommend this product is because its design is simple yet highly efficient. It features a versatile frame that enables it to be used on any window sill. It also has multi-level roof lines and a primed white color that is very easy to blend with any décor.
The Werner emergency stair is characterized by its anti-slip grooves, flat rungs, assistance straps, and standoffs, which ensure that it possesses an extensive functionality that comes second to none. This self-deploying ladder extends into a full ladder once fully open. It is designed as a safe and easy-access emergency exit, with a convenient design that many users love. For both durability and security, this unit from Werner has a storage pan that is designed to install permanently in your wall, and it is one of the few models to have undergone tests to ensure that is it OSHA and ANSI compliant concerning safety.
If you ever need an emergency ladder that ensures that every second during an emergency count, the Werner unit is your best bet, making it possible for you and your family to safely exit a burning building within the 30-second time-frame that is stipulated for the best chance of survival. It comes with an intelligent design that is user-friendly and extremely heat resistant, with reliable and sturdy elements that makes it a ladder you can use over and over again. You may also like to check our guide to the best fireproof safes.
Key Features:
2-story model
1200-Pound load capacity
Flat rungs, with anti-slip grooves
One to two-hour installation time
Specification:
Brand

Werner

Model

ESC220

Weight

16 Pounds
Hausse Retractable 3 Story Fire Escape Ladder
Our final product to be reviewed is the Hausse Escape Ladder. This is a retractable 25-foot ladder designed as the perfect emergency escape for you and your family. With its sturdy and robust frame and steel rungs that accommodate up to 1000 pounds, this ladder is built for emergencies. This means that once a purchase is made, your Hausse ladder is ready for deployment and doesn't require any form of installation or assembly. Every rung of this ladder is resistant to slip, and as such provides users with a steady foothold as they make their way to safety.
We recommend the Hausse retractable ladder for all households who live in homes up to three stories. It is reusable and accommodates up to three people at a time without any issues. If there's ever been a doubt about the functionality and effectiveness of escape ladders, the Hausse escape ladder is here to dispute all of them in a heartbeat. This emergency ladder is adjudged one of the best fire escape ladders on the market today by both customers and manufacturers themselves.
Key Features:
Deploys in threes
The slip-resistant rung
Tested to 1000 pounds
ideal for escaping through a three-story home
Specification:
Brand

Hausse

Weight

15.8 Pounds
Fire Escape Ladder Buying Guide & FAQ
When you are buying a fire escape ladder, there are quite many things that must be taken into consideration. Every feature we discuss below is exceptionally vital to the selection process, as it helps determine how functional and durable your escape stair will be. Below, we discuss the various features every potential buyer must consider, to ensure that the chosen ladder is the perfect fit for their home and for any emergency that may occur.
Durability - The lifespan of your fire escape ladder is vital to its functionality. There are some models of ladders meant for only a single-use, after which they must be disposed of. Depending on your preference, you may select a reusable model or a one-time fire escape ladder. We recommend, however, that you make use of a model that can be used more than once, as these models are mostly designed as robust and sturdy products, as opposed to their one-time use counterparts.
Length - To predict how far your emergency ladder will reach, you can use its range. The length of every emergency fire escape ladder determines how now it can go. This must be significantly considered when selecting a specific brand and must be considered together with the height of your home. If you live in a three-story house, you will most likely need a more extended ladder than someone who resides in a two-story building. Knowing the height of your building makes the selection process easier for many as it eliminates the possibility of error. Read the specifications of every model carefully to understand its total length, before making a decision.
Storage - Concerning storage, your escape ladder needs to be extremely portable for easy placement in nearby areas such as your closet, underneath your bed or beside your window sill. The ability to store this product in a manner that doesn't consume a lot of space is crucial. It is important to note that some escape ladders feature storage compartments or bags that make storage very simple and straightforward.
Hook - The hook of a fire escape ladder is the part of this product responsible for keeping the ladder adequately attached to your window sill while you climb down to safety. This portion of the ladder must be robust and designed using only the sturdiest of materials, to ensure that it doesn't stand the risk of breaking under pressure. Many models are tested rigorously with several weights to ensure that they're powerful enough to accommodate up to 1,000 pounds. Study the product you want to purchase before you make any decision.
Lifetime - Escape ladders by design are built to be durable and to last long, apart from the models designed for one-time usage. To ensure value for money, look out for products that offer a lifetime warranty such that in the event of an emergency, your ladder can be replaced after use.
Sign Up Now
GET THE VERY BEST OF GEARHUNGRY STRAIGHT TO YOUR INBOX