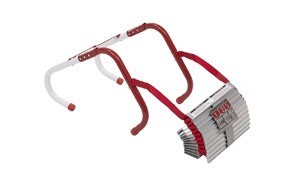 Kidde 468093 KL-2S Two-Story Fire Escape Ladder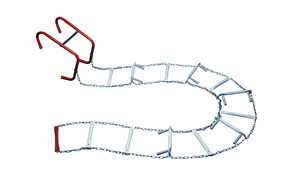 ResQLadder Fire Escape Ladder
X-IT 2 Story Emergency Fire Escape Ladder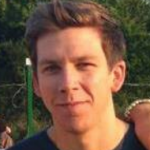 All around the world, fire is one primary source of heat that is used for a wide range of activities within the home. It is considered and friend and foe simultaneously because it plays a vital role in our daily lives but can also lead to damage and destruction of goods and even the loss of lives. A controlled fire is natural to put out, but an uncontrolled one can be deadly, killing and destroying many things in mere seconds. With many preventive measures available, there's only so much you can do when the fire has already occurred, one of which is to move to safety. And with the help of the best fire escape ladders, you are offered an additional form of escape. These ladders can be purchased online and stored in case of an emergency. Below are some of the best in the market.
The Best Fire Escape Ladder
Fire Escape Ladder Buying Guide & FAQ
When you are buying a fire escape ladder, there are quite many things that must be taken into consideration. Every feature we discuss below is exceptionally vital to the selection process, as it helps determine how functional and durable your escape stair will be. Below, we discuss the various features every potential buyer must consider, to ensure that the chosen ladder is the perfect fit for their home and for any emergency that may occur.
Durability - The lifespan of your fire escape ladder is vital to its functionality. There are some models of ladders meant for only a single-use, after which they must be disposed of. Depending on your preference, you may select a reusable model or a one-time fire escape ladder. We recommend, however, that you make use of a model that can be used more than once, as these models are mostly designed as robust and sturdy products, as opposed to their one-time use counterparts.
Length - To predict how far your emergency ladder will reach, you can use its range. The length of every emergency fire escape ladder determines how now it can go. This must be significantly considered when selecting a specific brand and must be considered together with the height of your home. If you live in a three-story house, you will most likely need a more extended ladder than someone who resides in a two-story building. Knowing the height of your building makes the selection process easier for many as it eliminates the possibility of error. Read the specifications of every model carefully to understand its total length, before making a decision.
Storage - Concerning storage, your escape ladder needs to be extremely portable for easy placement in nearby areas such as your closet, underneath your bed or beside your window sill. The ability to store this product in a manner that doesn't consume a lot of space is crucial. It is important to note that some escape ladders feature storage compartments or bags that make storage very simple and straightforward.
Hook - The hook of a fire escape ladder is the part of this product responsible for keeping the ladder adequately attached to your window sill while you climb down to safety. This portion of the ladder must be robust and designed using only the sturdiest of materials, to ensure that it doesn't stand the risk of breaking under pressure. Many models are tested rigorously with several weights to ensure that they're powerful enough to accommodate up to 1,000 pounds. Study the product you want to purchase before you make any decision.
Lifetime - Escape ladders by design are built to be durable and to last long, apart from the models designed for one-time usage. To ensure value for money, look out for products that offer a lifetime warranty such that in the event of an emergency, your ladder can be replaced after use.