Best Beach Umbrellas In 2022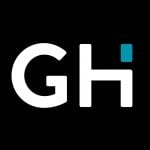 This product guide was written by GearHungry Staff
Last Updated
February 12, 2019
GearHungry Staff
GearHungry Staff posts are a compilation of work by various members of our editorial team. We update old articles regularly to provide you the most current information. You can learn more about our staff
here
.
GearHungry may earn a small commission from affiliate links in this article.
Learn more
Once again, it's almost that time of the year where the sun makes its grand appearance. This means we get to enjoy more outdoor activities such as concerts, soccer matches and family trips to the beach. When packing up for such events, it is crucial to consider a beach umbrella to keep you completely shaded away from the sun and all its damaging rays. Beach umbrellas are a great asset to possess, as most of them are designed as versatile units for more than one use. They pose as umbrellas and tents in many situations; a few of which include family gathering on your patio, picnics at the park and soccer matches on the field. There are many to choose from on the market, which is why our team has listed some of the best beach umbrellas below, to help you make a more informed decision.
The Best Beach Umbrella
Sport-Brella Portable All-Weather Beach Umbrella
Our first product featured is the Sport-Brella Umbrella. There's nothing more enjoyable than a day well spent enjoying the outdoors. The Sport-Brella sun umbrella aims to offer you maximum protection without obstructing your view. It features a rugged umbrella structure that breaks down into smaller components for easy storage. Whenever it's not being used, the Sport-Brella umbrella can be kept safely in its easy carry bag. The setup of this unit is swift and straightforward and requires the use of only eight ground stakes and three tie-down cords.
The innovative design of this unique beach umbrella promises to keep you safe and well protected from both UVA and UVB rays as the canopy fabric is coated with a UPF 50+ coating that makes it a sun-safe unit. It also features side flaps that offer full-cover protection, with its 8-foot canopy constructed from 210D polyester, a sturdy, water-resistant and weatherproof material. A great shelter while you are enjoying the beach view from your beach chair.
Enjoy the overwhelming comfort offered from the Sport-Brella, no matter the weather conditions. It is incredibly functional on both warm summer days and cold rainy days, keeping you dry and relaxed whenever you need it. Steel ribs and a steel stretcher support the rugged and durable cover of this beach umbrella that also ensures adequate ventilation and maximum airflow underneath their canopies. This is made possible through their wind flap design and extra windy conditions have also been catered for with this model. During strong winds, the Sport-Brella design offers users two anchor cords that feature heavy-duty ground stakes, helping the entire unit maintain its balance and stability. For added support, the model also features pockets which can be filled with sand or other heavy objects for extra weight.
Overall, it's fair to say that the Sport-Brella beach umbrella remains one of the essential units we recommend for your next trip to the beach. It is a stable unit that allows the efficient flow of air while keeping you and your family well protected from the harsh UV rays of the sun. It is a weatherproof unit with a rugged structure, and a promise to offer you always comfort, no matter the kind of weather. It is also a great gift option for the family or for friends who are as enthusiastic about the outdoors as you.
Key Features:
8-foot canopy
Upf 50+ protection
210 d polyester
Side zippered windows
Specification:
Brand

Sport-Brella

Model

BRE01-075

Weight

20 pounds
Easy to carry around
Affordable and durable
The water repellent design
Not suitable for strong wind
Can't contain lots of people
Very light
EasyGo – 6.5′ Thatch Patio Tiki Beach Umbrella
If you're a die-hard fan of all things outdoor related, chances are you have across many products manufactured by EasyGo. This is a company that goes out of its way to produce innovative designs that solve the many problems experienced by adventurers around the world. Their production process involves research, experimentation, and testing before any product is offered for sale to customers. All these processes are undertaken because they understand the relevance of quality and durability, and strive to achieve all these in every item they create. The EasyGo Tiki Umbrella is one of their greatest masterpieces, and it is one of the best beach umbrella models we can ever recommend.
The EasyGo Patio Tiki Umbrella is engineered to resist both the East Coast and West Coast locations. It is the best pop up beach umbrella tent with a canopy made from an eco-friendly, non-fading material. The canopy of this umbrella delivers better air release through vents included in their design which work to avoid cover inversion of the unit. Another exciting feature of this unit is its structure. The Tiki umbrella features heavy-duty steel poles and ribs, with wood colored plastic parts and wood grain finish poles that offer stability and reliability.
The Tiki umbrella is also very versatile and built to conveniently fit into any standard umbrella base stand or patio table. This level of versatility makes it one of the most purchased units on the market today. Track the sun with your Tiki umbrella and maximize the shade you receive by making good use of the unit's secure tilt adjustment system. You can take this unit anywhere you please, as its compact design enables smooth storage for shade on the go. It is a unit well suited not only for the beach but other outdoor areas such as your backyard, park and even beachside hotels.
Its robust design ensures an extended lasting use, and its structure is great to withstand those windy afternoons along the coast. This is no traditional umbrella, and it is the EasyGo Tiki umbrella, a heavy-duty, reliable unit with enough shade to go around. For this reason, a purchase made comes with a 30-return policy with no questions asked, if customers aren't satisfied with the quality and function of this beach umbrella. You can enjoy watching your friends play beach volleyball while you sit under the shade of this umbrella.
Key Features:
6.5' diameter canopy
Easy tilt adjustment
Non-fading canopy material
Steel ribs and spreaders
Specification:
Brand

EasyGoProducts

Model

EGP-UMB-007

Weight

7.85 pounds
Tilt functionality
Anodised aluminum pole
Strong fiberglass ribs
Quite heavy
Pricey
Delicate lever section
BEACHBUB All-in-One Beach Umbrella System
There generally isn't much innovation in the beach umbrella industry. It's just one of those products that doesn't attract innovators. That is until BeachBub got involved. The BeachBub All-in-One Beach Umbrella System is built differently to the other products on this list and we think it actually works better. Of course, that comes at a price – at nearly $150, it's a lot of money to invest in the shade. 
The most important innovation is the anchor that stops this umbrella from blowing away. Rogue beach umbrellas can be really dangerous and, at the very least, irritating. The BeachBub All-in-One Beach Umbrella System uses an ingenious system that turns the sand into an anchor. It's simple to do and creates a completely solid base for the umbrella. Add this to the super high-quality parts and you've got one of the most stable beach umbrellas in the world. It's even been wind-tested to 35mph. Trust us, if the winds are that high, you won't be sunbathing on the beach. 
Key Features:
7.5' diameter 
Wind-tested to 35mph 
Sand anchor system 
Sand gopher, towel hook, and shovel included 
Three-year frame warranty 
Specification:
Brand

BeachBub

Weight

9 pounds
Unbelievable stable 
Durable and well-built
Looks great 
Made in the USA
Alvantor Beach Tent/Umbrella
The Alvantor Beach Tent is a breath of fresh air in our list of recommendations for the best beach umbrellas. It is more than a portable beach umbrella, as it's designed as a complete enclosure. This makes it well suited for other outdoor activities in your backyard or garden. The Alvantor is a lightweight unit with a sun shelter pop up that operates automatically in a second. Averagely, it takes up to thirty seconds to get this tent up and fully installed. When it's time to disassemble the tent, you only need to fold down, twist or figure 8 and place your unit into the roomy carrying bag offered once a purchase is made.
The Alvantor Beach Tent features a frame made from safe, rust-free and durable fiberglass which offers extra stability and shape to your portable beach umbrella for an extended period. Unlike other beach tents made with spring steel frame, the Alvantor beach tent is a hassle-free unit with no safety issues. It is innovatively designed with a water-resistant fabric for walls and floor. An addition to the fabric design is the 50+ UPF UV protection feature to keep you protected from the sun's rays. The floor of this beach tent extends for extra legroom, with the backside mesh providing excellent ventilation to customers.
Other features of the Alvantor beach tent include four extra sandbags, three sand pockets and four stakes. It is a pop-up beach sun shelter that is windproof up to 25 mph; thus, all windy situations at the beach are catered for. A single Alvantor beach tent accommodates a family of up to three people comfortably. It is a versatile unit that can be used as a sun tent, canopy or umbrella for all day shade at the lake, beach, park or during your hiking and fishing trips. Music festivals and concerts aren't left out, not forgetting the joy of merely hanging out in the comfort of your backyard.
The Alvantor beach tent is flat and compact for easy storage when it's not needed. It can be folded and placed into your suitcase with ease for more extended travels by road or air. Alvantor is a registered trademark with a 100% satisfaction guarantee. All products that don't meet your expectations can be returned with no questions asked, and there is staff always on standby to cater to your needs and concerns. For more great shelter options, check out our guide to the best popup canopy.
Key Features:
Sets up less than 30 seconds
Fiberglass frame
50+ UPF UV protection
Water resistant fabric
Specification:
Brand

Alvantor

Model

7014

Weight

2.4 pounds
Windproof up to 25 mph
Lightweight
Quick setup
Takes two people to close
Feels flimsy
Not great in high winds
Aclumsy 7ft Beach Umbrella
T
he Aclumsy 7ft Beach Umbrella is much higher quality than the kind you'd find at a beachfront shop. For starters, the actual umbrella is made from 210g oxford fabric, a high-quality material that is known for being both lightweight and durable. It's not going to rip if you try to put it up too quickly and it's not going to make your shoulder ache as you carry it to the beach. 
The second reason this beach umbrella is worth the money is that it's seven-foot across. You can easily fit two people under it comfortably and up to four people at a push. It's designed to cover your whole body in shade, so you're completely protected from the sun. Of course, being so big, it needs a sturdy frame and pole set up to carry the weight of the fabric. And we're glad to report that it does. 
The 1.26" aluminum pole and 0.13" steel rib give this umbrella a completely stable feel. If you use the sand anchors correctly, this beach umbrella will stand-up on the windiest days. Another feature that makes it perform well in wind is the air vent at the top of the canopy. It allows air to flow through the umbrella, which stops it from acting like a kite and flying off. This alone is a good enough reason to buy the Aclumsy 7ft Beach Umbrella over the cheap umbrellas at beach-front stalls. 
Key Features:
7' diameter 
210g oxford fabric 
1.26" aluminum pole 
0.13" steel rib 
Air vent 
Carry bag included 
Tilting design 
Specification:
Brand

Aclumsy

Weight

4.44 pounds
High-quality fabric 
Stable and well-built frame and pole 
Performs well in the wind
Casts a large shadow
The carrying bag feels flimsy 
Beach Umbrella Buying Guide & FAQ
How We Chose Our Selection Of Beach Umbrellas
Brand - The availability of several brands of beach umbrellas in today's market often makes us spoilt for choice. With the features of these umbrellas being remarkably similar, it is critical that customers can identify reliable brands that manufacture quality products. All items listed are made by trusted brands that have been in the industry for decades, with examples being EasyGo and Alvantor.
Materials - The materials used in the construction of beach umbrellas are meant to be sturdy and durable, to enhance their longevity. Some of the materials used for the products listed above include stainless steel, fiberglass and polyester for the canopy region.
Durability - Durability comes in many forms, from the method of construction of a product to the materials used in its development, and even how it's used. Durability is assured with every product recommended by our team. They are built to withstand strong winds and other forms of pressure exerted on them with ease.
Reviews - Several user feedback of many beach umbrellas were analyzed from many online platforms before the final products were selected. Each review observed provided details into the specifications of each umbrella, clearly underlining its strengths and weaknesses to offer readers a thorough report on their preferred beach umbrella.
Price - Budget means a lot to us, just as it does you. It is for this reason that the products we recommend are budget friendly. Each unit is reasonably priced to cater for the different financial resources of readers.
Features To Look For In A Beach Umbrella
There are some critical factors to consider when getting a beach tent for your friends and family, some of which include UV protection, size, and ease of use.
Intended Use - If you have skin, then you need a beach tent. These units are great for everyone and not just those with extra sensitive skin. To help you make an informed decision, clearly define what you intend to use your beach umbrella for, and this will guide your choice as to what model and size to opt for.
Water Resistance - When selecting a beach umbrella, it is advised that you opt for models resistant to water, to keep you protected in emergencies. In the event of an occasional drizzle, your beach tent must be capable of keeping you well protected.  The extent to which a parasol is waterproof depends on the quality and finish of the canopy. Umbrella roofs are available in different materials. Most often, water resistant beach umbrellas have their canopies constructed from materials such as polyester. However, there are three different types of fabric: acrylic, polyester and cotton fabrics. Good acrylic fibers provide a weaving density of up to 300g / m². However, these values can not be achieved with polyester and cotton.
UV protection - Will your beach tent protect you from UV rays? Some individuals believe that sunscreen is better than having a UV protected beach tent. Research shows that having a UV protected beach umbrella is more effective than wearing sunscreen since these tents can block up o 90% of all incoming UV rays. Besides, why worry yourself with the reapplication of sunscreen every few hours when you can make use of your well-designed beach tent.
Ease of Use - Using your beach tent must be extraordinarily natural and straightforward. The installation process must be simple, understandable and take a minimal amount of time, to offer users more time for their outdoor activities such as swimming or playing soccer. If a beach tent model is robust to install or dismantle for storage, using it won't be very enjoyable for customers.
Maintenance - Concerning maintenance, we recommend that you choose umbrella models that feature fade resistant and weatherproof material. These materials are often easy to clean and don't require excessive cleaning. Also, the metal parts of your umbrella must be coated to prevent it from rusting and also to enhance its longevity.
Types of Beach Umbrellas
Clamp-On - These are the most common kinds of beach tents. They are smaller than the regular beach umbrellas that come with eight panels that can be clamped on chairs and tables.
Commercial Grade - Grade umbrellas are made from weather-resistant materials; thus, they are the sturdiest and durable option. Their pockets usually feature reinforced pockets, with fiberglass used for their ribs.
UV Protection - UV protected beach umbrellas are the best kind of beach tents. Most often they also feature the tilt adjustment system that enables you to maximize the shade in any direction.
7-8 Foot Beach - To obtain maximum shade and protection from your beach tent, we recommend that you opt for 7-8 foot umbrellas. They are the best option for your trips to the beach, and they are usually made from hardwood and aluminum for enhanced stability.
Beach Umbrella FAQ
Q: What is a beach umbrella?
A: A beach umbrella is a product designed for protection from the weather. It is often made up of a canopy that is usually circular and collapsible and features a central rod onto which the canopy is attached. They are used on the beach and other places such as backyards, Patios and outdoor gardens for different outdoor activities and occasions.
Sources:
Fiberglass - Wikipedia
Aluminum - Wikipedia
Heavy duty steel - Wikipedia
Sign Up Now
GET THE VERY BEST OF GEARHUNGRY STRAIGHT TO YOUR INBOX