Best Snorkeling Goggles In 2022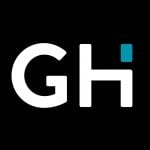 This product guide was written by GearHungry Staff
Last Updated
March 8, 2019
GearHungry Staff
GearHungry Staff posts are a compilation of work by various members of our editorial team. We update old articles regularly to provide you the most current information. You can learn more about our staff
here
.
GearHungry may earn a small commission from affiliate links in this article.
Learn more
Bright coral reefs, luminescent fish, and ocean treasures beyond belief – these are just a few of the discoveries you will find when embarking on a snorkeling adventure. Taking a peek into the underwater world can be a thrilling experience, if you have the right gear, that is. A good snorkeling mask should fit comfortably without allowing water to seep in and blur your vision – this way you are free to maneuver around ocean beds and rockpools for as long as you please without having to stop because your gear is not cooperating. Unfortunately, there are many goggles on the market that do not deliver the quality features that a snorkeling enthusiast depends upon. This is why we have decided to curate a list of the 10 best snorkeling goggles that do, in fact, live up to their promise of being a comfortable and waterproof fit.
Want to know which ones you should pack for your next trip to the beach? Here are our top ten choices to pick and choose from.
The Best Snorkeling Goggle
Aqua Sphere Seal 2.0 Snorkeling Goggles
Available in a spectacular range of color options, the Aqua Sphere 2.0 Snorkeling Goggles are as durable as they are attractive. Coming in as our number one go-to pair of swimming eyewear, this model gets our thumbs up for entering the market at a competitive price while sticking to its guns in delivering quality gear that is suitable for amateur and professional snorkellers alike.
Designed using surgical grade Silicone and curved lens technology that offers crystal clear 180° panoramic vision, the Seal 2.0s guarantee a tight yet comfortable fit. And while one of the most frustrating things about a pair of goggles is often the unyielding adjustable straps, we can confidently announce that Aqua Sphere has introduced a convenient streamlined buckle that allows for a more precise adjustment. Make sure you also check our guide to the best snorkel masks for more great product like this.
Key Features:
E-Z Adjust Buckle System
Tinted lenses for indoor and outdoor swimming
100% UVA and UVB protection
Latex-free and anti-fog
Made with soft Silicone & advanced fit technology
Specification:
Brand

Aqua Sphere

Model

MS161115

Weight

6.4 ounces
Speedo Adult Recreational Dive Mask
An ideal candidate for most water sports, Speedo's adult mask sticks to a traditional design. Two stand-out features of this model are the soft Silicone material and the trademarked Speed Fit head strap system. These two elements allow the frame to hug your face without snagging loose hair or falling off with more abrasive movements – all while keeping a tight seal so that not even a trickle of water enters.
Like most Speedo products, the Adult Recreational Mask boats longevity and performance you can count on. The price tag isn't too bad either! Complete with polycarbonate focal lenses that provide awesome lucidity underwater and a layer of anti-fog coating, you'll be able to focus on your sport or simply enjoy a recreational snorkel as you spot the most beautiful ocean treasures. You can combine these with speedo swimming trunks from our list.
Key Features:
A leak-proof fit
Speed fit easy head strap adjustment
Speedo selective Anti Fog Max covering
100% Silicone skirt
Lightweight and comfortable
Specification:
Brand

Speedo

Model

7530331-Blue-1SZ

Weight

4.8 ounces
Phantom Aquatics Panoramic Scuba Mask
Finding Nemo will take no time at all with the help of the Phantom Aquatic's patented tri-window design and seamless side windows. This model comes with tons of rave reviews and has built a good reputation for being a reliable snorkeling mask that's versatile enough for deeper dives too.
Unlike many competing brands, the Phantom Aquatics Panoramic Scuba Mask place the lenses closer to your face, providing a superior underwater view. Add the flexible swiveling buckle attachment to the mixture and you now have a premium pair of diving goggles that are made for both comfort and convenience. No water's creeping into these guys! A tad heavier on the pocket than other brands, we recommend these Phantom Aquatics to serious snorkelers or amateur divers who need something a little more professional than generic off-the-shelf brands. And if you like to dive, check out our guide to the best dive watches as well. 
Key Features:
Revolutionary push-button buckle
Feathered edge and wide split strap
Super tight seal
Anti-fog nose piece
Available in an assortment of colours
Specification:
Brand

Phantom Aquatics

Model

PAQ3WM-ABK

Weight

9.6 ounces
Whale Anti-Fog Diving Mask
Looking for a whale of a time? The Whale Anti-Fog Snorkeling Goggles aim to please! Modest in price but boasting more than a fair share of features, this pair of water-wandering eyewear has been conveniently designed to fit a wide range of facial profiles – with comfort! This means that if your face is smaller or larger than the norm, then these Anti-fog are likely to give you the snug fit you're after.
Made from 100% surgical grade silicone seal, you can wear this model knowing that your skin is encased in the finest quality materials while a one-piece quality lens looks after your eyes and enhances your underwater vision. With plenty of positive online reviews to back our appreciation for the Whale Anti-fog, we simply have no gripes with this brand. You may also like to check our guide to the best snorkels.
Key Features:
Easy-to-use adjustable strap
100% liquid Silicone strap and seal
Available in red, black, blue, and yellow
Anti-fog coating
Watertight design
Specification:
Brand

Whale

Weight

7.2 ounces
Kraken Aquatics Double Lens Snorkel Mask
Kraken Aquatics is doubling up with the introduction of their Double Lens Snorkel Mask. If their one-piece design didn't tickle your fancy, perhaps this one will. While this version does have a somewhat "Darth Vader" appeal to it and might not be the prettiest pair on shelves, what it lacks in aesthetics it makes up for in reliability and performance.
Boasting the feisty features that the brand is renowned for; these Krakens will certainly give you value for your money – if not more! Weighing a mere 7 ounces, these goggles look heavier than they feel. With their ultra-lightweight, a soft Silicone finishing, and a leak-proof seal, you'll be well taken care of!
Key Features:
Scratch and shatter-resistant tempered glass lenses
User-friendly adjustable strap and buckle
Watertight fit
Extremely lightweight
Double-lens design
Specification:
Brand

Kraken Aquatics

Weight

7 ounces
Supertrip Snorkelling and Freediving Mask
Easy on the pocket but reliable enough for both snorkeling and freediving, this practical Supertrip Snorkelling and Freediving Mask is great if you are looking for a mask that's suitable for the whole family, young and old alike. Slightly smaller in size than other models, these goggles are great for kids and adults with medium-sized faces. While they are only available in two colors, black and blue, this brand is less concerned with appeal and pays more attention to functionality and convenience.
Equipped with an adjustable snag-free head strap and a leak-proof soft Silicone skirt, you can swim in comfort while the crystal-clear tempered safety glass gives you a 180°panoramic sea view. You might also be happy to discover that these Supertrips are made from environment-friendly food grade Silicone – a perfect option for those who have sensitive skin.
Key Features:
Anti-glare technology
180°panoramic view
Anti-fog and anti-leak design
Safe tempered glass
Easily adjustable buckle and band
Specification:
Brand

Supertrip

Weight

11.2 ounces
Greatever G2 Full Face Snorkel Mask
Next up, we've got a slightly different type of snorkeling goggle. This Greatever G2 Full Face Snorkel Mask is a great way of improving your snorkelling experience if you're not a fan of the traditional mask and snorkel set-up. Because it covers your whole face, you won't experience problems with the mask steaming up or letting water in, so it makes your face feel much more protected. For this reason, we highly recommended this mask to beginners.
The snorkel element is attached to the top of the mask, which helps it to naturally stick out of the water. It has a two-way exhaust that allows air in and out of the mask, so you can breathe naturally. Plus, it has a built-in camera mount so you can attach a waterproof camera and document your snorkelling trip.
Key Features:
Made from food-grade silicone and PU resin
Two-channel exhaust valve 
Anti-fog & anti-leak
Integrated camera mount 
Adjustable straps 
Specification:
Brand

Greatever

Model

G2

Weight

1.75 pounds
Snorkeling Goggles Buying Guide & FAQ
How We Chose Our Selection Of Snorkelling Goggles
Snorkeling is a fun recreational activity that can provide hours of active adventure. It's good for the mind, body, and soul. If you have the wrong equipment, however, then what could have been an invigorating excursion might turn into a frustrating and unproductive battle. This is why we have curated a list to help prepare you for the underwater world by offering a selection of the best and most reliable snorkeling masks available. Our list has been diligently compiled using the following criteria:
Reviews - Yes, we have our biased opinions. This is why we scour the internet for feedback from consumers so that we can formulate a balanced conclusion that holds true to its worth. Customer reviews give us further insight into a product, especially when the item in question has been used in varying scenarios and where the users have different expectations.
Price - Hobbies and recreational activities do not have to be expensive and this is why we like to accommodate our shoppers even when they are working with a tight budget. Our selection of the best snorkeling masks features prices from low to high while boasting quality characteristics and designs that are built for comfort and lifetime of use.
Quality - Quality is THE most important deciding factor when it comes to purchasing any product. Nobody wants to throw their hard-earned money down the drain. This is why we made sure that our selection of goggles not only met their value in price but that they also lived up to their promise of delivering quality features that work and do not easily fail through wear and tear.
Features To Look For In Snorkelling Goggles
Anti-fog - While most modern masks have been designed to prevent fog build-up, some brands do a better job than others and eliminate fog altogether. Anti-fog features are generally connected to the nose-piece and frame and the tighter the seal of the skirt, the less likely the water can trickle in to cause fog build-up. This means that when it comes to keeping your lenses clear, a tight and secure fit is key.
Adjustable strap - The strap is what enforces the mask to sit snugly in place and it also allows you to customize the fit for comfort and performance. We suggest that you choose a strap that comes with user-friendly and smooth adjustment buckles so that you can customize your sizing quickly and easily. The more accurately you can adjust the settings, the better.
View - The better your view, the better your chances are of spotting ocean life in all its glory. To start, we recommend that you opt for a tempered glass lens that's preferably scratch- resistant and shatterproof. This way you will have a clearer view knowing that your eyes are protected and safe.
As for vision, if you do have problems with your sight, then perhaps a mask that features optical grade lenses will be better suited to your "seeing" needs. Promate is an excellent brand that offers both customized and off-the-shelf prescription lens goggles.
Whether you opt for a one-piece or a double-lens design, what's important is that you are given an unobstructed180degree panoramic view of the area in front of you – this way there will be little to miss!
Comfort - Snorkelling and diving should be fun, in fact, it can also be super relaxing! If you're goggles keep pulling at your hair or slipping off, however, then instead of exploring the cool waters, you'll be left fussing with your strap for the duration of your excursion. This is why we suggest you stick to brands who offer a comfortable fit as a key feature. Soft Silicone skirts and straps, a flexible nose-piece, and swiveling adjustments are key elements that tend to give a more convenient fit while still enhancing your underwater performance.
Snorkeling Goggles FAQ
Q: How do I clean a snorkel mask?
A: Cleaning your goggles is important if you want to prevent fog and mildew build-up - it also helps to keep them sanitary and in excellent condition. There are many over-the-counter products you can purchase to cleanse your lenses and frame with, but there are other home remedies too. For instance; toothpaste.
Toothpaste helps to remove a Silicone film that builds up and lines the lens. This film not only blurs one's view but it also encourages fog build-up. By rubbing toothpaste on your goggles and then rinsing it off, you can safely clean them and enhance their performance at the same time.
After you have been swimming, we suggest that you rinse your goggles thoroughly with warm water and then leave them to dry out before storing them in a cool and dry area.
Q: How do I stop a snorkel mask from fogging?
A: Use these nifty hacks to help keep your mask fog-free:
Remove fog-building residue by rubbing your mask with toothpaste. A bleach-free brand with no micro-beads is recommended to ensure that the paste does not harm or scratch the lenses. Leave the toothpaste to settle for a few minutes before rinsing it off.
Run a flame over glass lenses until a black residue is left behind. Wipe this residue away with a soft cloth and repeat these actions until the lenses stop turning black with soot. This "trick" helps to burn away the tiny particles that help to form fog.
Saliva. Sounds totally gross but it works like a bomb. Rub the inside of your mask with your saliva and then quickly dunk it in fresh water. The trick is to not let the spit dry out before you put your goggles on and head into the water.
If all else fails, you can purchase a commercial defogging agent. These agents are specifically designed to coat a mask's lens and prevent fog build-up.
Q: How do I stop my snorkel mask from leaking?
A: For a mask to be completely seal-proof it needs to be made from quality materials and it has to fit your face accurately. This means that you need to get your sizing right without having to adjust the strap too tightly. If a strap is too tight, it could deform the skirt and cause gaps to form between the frame and your face.
You might also want to get rid of your facial hair. No matter how leak-proof a snorkeling mask is designed to be, if you have a mustache, a beard or even a lengthy fringe, this hair could interfere with your mask's fit and create opportunities for water to trickle in. If you refuse to rid yourself of your rugged looks, you could try applying some petroleum jelly on to the hair that comes into contact with the mask, this will help to close any gaps and will prevent friction.
Sources:
How to Defog a Diving Mask - wikiHow
A beginner's guide to snorkeling - Dive In
Sign Up Now
GET THE VERY BEST OF GEARHUNGRY STRAIGHT TO YOUR INBOX