Best Snorkel Masks In 2022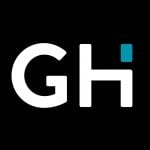 This product guide was written by GearHungry Staff
Last Updated
February 18, 2019
GearHungry Staff
GearHungry Staff posts are a compilation of work by various members of our editorial team. We update old articles regularly to provide you the most current information. You can learn more about our staff
here
.
GearHungry may earn a small commission from affiliate links in this article.
Learn more
Want to experience the beauty of the underwater world? Whether you are a snorkeling pro or an amateur looking for a new experience while on vacation, snorkeling is a great sport to partake in, as it offers you a chance to share in the vision of the underwater world, which is a beautiful place to get lost in. If you are set to have the best snorkeling trip of a lifetime, the best way to fully experience the many lifeforms in water is by using a snorkel mask. This is a product designed to offer you an unobstructed view of the world beneath while you swim. Hence why we have compiled a list of the best snorkel masks and sets available on the market, that will make your next vacation an unforgettable one.
The Best Snorkel Mask
Wildhorn Outfitters Seaview Snorkel Mask




Snorkeling can be done in various forms, from professional snorkeling to leisure snorkeling. For leisure snorkeling, individuals do not often dive deep below the surface of the water; thus, they don't require heavy-duty snorkel masks made from bulk materials and components. For leisure snorkeling, you will need a well-designed unit such as the Wildhorn Outfitters Snorkel Mask. This is an original full-face snorkel mask, and it is engineered for your short distance snorkeling trips. It delivers on the brand's promise of creating a comfortable atmosphere for water sports enthusiasts to adequately enjoy their time underwater with family, friends or both parties.
The Wildhorn diving mask takes the design of snorkel masks to another level. It is a full face mask and as such, features a scenic layout that offers a larger viewing area than all traditional covers. It also features a tubeless design that helps prevent gag reflex while snorkeling. Besides the 180-degree view range provided by this full face snorkel, the Wildhorn mask is extremely easy to breathe with while underwater. It enables you to breathe comfortably through your nose or mouth and is considered one of the most prominent snorkel masks on sale in today's market. With such a size, there is no doubt that you will experience more underwater action, and make enough memories to share with your friends and family. To capture the many fish and sea creatures you encounter, the Wildhorn mask is integrated with a GoPro Mount that easily attaches your GoPro camera for great photos to show after your adventure.
Just like the brands mentioned earlier, the Wildhorn Outfitters features the dry snorkel technology that prevents gagging and keeps saltwater far away from your mouth while underwater. With this mask, you can now snorkel with ease and spend more time snorkeling and less time worrying about water entering your mask with the Outfitters special from Wildhorn. The unit also features an anti-fog design, for which countless users are incredibly thankful for. Snorkeling can be annoying and uncomfortable when fog sets in, and this makes the entire activity lose its excitement and thrill. With the anti-fog feature of this mask, there is a separate breathing chamber that moves airflow away from the main viewing visor, helping you snorkel for longer without any fog.
Overall, it's fair to say that the Wildhorn Seaview snorkel mask is a unique piece of equipment designed with high style for a much better snorkeling experience. It is developed by a company that never compromises on quality and style. Over the years, Wildhorn has maintained the highest product standards and has ultimately established itself as an industry leader. All snorkel devices created are not just designed, they are also tested meticulously to ensure that customers are being offered nothing but the best in quality. They make use of only high-grade silicone material for their masks and design teach the unit to fit the different styles of individuals. The Wildhorn snorkel mask comes in a variety of color combinations to complement your style and personality. So put on your swimming trunks and this mask and start your water adventure.
Key Features:
Dry snorkel technology that prevents gagging and keeps saltwater away
The anti-fog feature offers a separate breathing chamber
Highest grade silicone material
Various color options
Anti-fog
Easy to breathe
180° wide-angle view
No camera mount
No other specific cons.
WSTOO Full Face Snorkel Mask

The WSTOO Full Face Snorkel Mask is a superior quality full face underwater breathing device specially crafted to make the snorkeling experience of both adults and children safer and more exciting. Some of the key innovative features incorporated into this product allow you to avoid the re-inhalation of CO2 whilst exploring underwater. The major characteristic of this product is your safety. This is achieved by crafting three entirely separate air channels to make sure that only fresh air enters your lungs anytime you breath in. in this respect, you will not feel dizzy or feel choked as a result of inhaling a mixture of air and CO2 anytime you breathe This unique feature makes it different from other single channel and dual channel snorkel masks in its category.
With its extra double exhaust channels, it completely aerates the system thereby preventing fogging in the viewing visor. The silicone skirt edge construction is adjustable to fit the user's unique facial features in order to prevent leakage. Additionally, the silicone lining is deepened further to avoid putting excessive pressure on your nose bridge to guarantee total comfort of the wearer.
Key Features:
Three entirely separate air channels to make sure that only fresh air enters your lungs anytime
Adjustable silicone skirt edge is adjustable to fit the user's unique facial features in order to prevent leakage
Quick release buttons and fully adjustable elastic shoulder strap
Wide area panoramic view of surroundings




Perfect for both beginners and expert divers, the Omorc Snorkel set comes your way with its spectacular design and amazing features. It promises to make your snorkeling experience a memory-filled one, with its comfortable fit and setup. The materials of this snorkel set are durable, flexible and robust, derived from authentic sources. It introduces a new phase into the design of the snorkel mask for men, moving customers away from the traditional mask design. The Omorc set works perfectly for extended periods and can be used for both leisure and professional diving. It comes highly recommended by divers, coaches, parents and snorkeling enthusiasts.
The Omorc snorkel set is a good quality product that features a professional design setup. It is equipped with a crystal clear lens made from tempered glass to enhance durability. This lens is impact resistant, panoramic and tough. It is also provided with anti-fog properties that enable divers snorkel for more extended periods without obstruction of view. The anti-fog feature of this snorkel set also makes it possible for you to quickly identify creatures or objects underwater, no matter their size. It seeks to maintain high clarity levels and also prevent the occurrence of scratches while offering you a beautiful, unobstructed panoramic view of the underwater world.
Besides the fantastic lens design, the Omorc set is easy to breathe with, and very simple to drain. Just like other models mentioned earlier, it uses the dry snorkel technology that keeps all saltwater and air out, making your breathing more natural. To expel water from within the tube, you only need to exhale, and the purge valve located at the bottom of the snorkel will do away with unwanted water. There are additional features of the Omorc Snorkel Set, like its adjustable silicone strap, designed with elastic to help it fit snugly onto your face.
The mask comes in a variety of designs to suit children, men, and women. Never worry about water leakage with the Omorc snorkel mask, as it comes equipped with a soft, liquid silicone skirt that seals your face and also reduces face water pressure. The Omorc mask is a beginner-friendly and expert-friendly product that comes with a 12-month worry-free warranty, a 45-days money-back guarantee and the best customer service from a great brand. You may also like to check our guide to the best snorkels.
Key Features:
Silicon mouthpiece to prevent jaw fatigue
Anti-fog and impact resistant characteristic
Crystal clear tempered anti-fog glass lens
The lens enables viewing the tiniest object within the vicinity
Specification:
Brand

OMorc

Weight

1.1 pounds
Comfortable fit
Works perfectly for long periods
Great value for money
Tends to fog a little
No camera mount
No other specific cons.
Aomais Dry Snorkel Mask Set

This exclusive Dry Snorkel Mask Set Snorkelling Gear provides the user an easy, simple but effective means of exploring the world underwater. It comes with an innovative removable dry-wet top float valve enabling you to switch between wet snorkel and dry snorkel. This snorkeling gear is so convenient to carry when traveling, as it will fit into your palm when completely folded. The product can be slung over the shoulder as it comes with a convenient shoulder bag with drawstring.
The purge valve system enables you to eliminate water out of the device so you can have absolute command over your breathing and save energy. The goggle is made of superior quality high tempered anti-shock and anti-scratch lens. Together with the leak-proof seal feature, and the highly ergonomic silicone mask design, this makes it fit tightly but comfortably onto your face and at the same time, offers a 180-degree panoramic view of your underwater surroundings. It can be easily taken on and off the tube and prevent bobbing up and down by means of a quick release button fitted underneath. It comes with a replaceable mouthpiece and is adjustable to fit children and adults alike. The price tag is an unbelievable $26.99
Key Features:
Superior quality anti-shock and anti-scratch lens
Leak-proof seal
Additional replaceable mouthpiece
Highly ergonomic silicon mask design
Specification:
Brand

AOMAIS

Weight

1.2 pounds
Greatever G2 Full Face Snorkel Mask
Greatever's range of products has been acknowledged around the world as a top-class in water sports equipment technology. Its G2 Full Face Snorkel Mask provides you with a unique way of exploring events underwater. The curved, wide, crystal clear mirror offers a comfortable and full panoramic 180-degree view of every single moment of life beneath the water's surface.
Its leak-proof silicone mask skirt ensures that the air from nose and mouth are completely separated to enable you to breathe smoothly, and the inherent heat does not condense on the mirror surface to generate fog. The product comes in different sizes and is great for both the young and adult alike.
Furthermore, the device has been built with a detachable underwater camera stand for a secure, less underwater experience.  It is designed for easy folding and occupies minimal space. It is very durable, light and strong, and comes with a nice package.
Key Features:
Detachable underwater camera stand to ensure flexibility and maintain higher definition
Variety of sizes to fit perfectly the right face
Wide curved mirror for an extra wide view
Robust but simple design for a long-lasting experience
Adepoy Full Face Snorkel Mask

The Adepoy Full Face Snorkel Mask is our primary product feature in this article. Snorkeling is meant to be an adventure in every sense of the word. It is an activity that takes a lot of skill and dedication and requires only the best in equipment. All face snorkel equipment must ensure the safety of users, but must not disrupt their enjoyment. Materials used in the construction of snorkel equipment must be sensitive to the various skin types so as not to cause any irritations. There are countless brands in existence, with every manufacturer claiming to be the best in the industry, but one brand that has kept the fort for an extended period, through the creation of innovative and classic snorkel equipment is Adepoy.
As one of the world's leading manufacturers of snorkeling masks, the Adepoy brand is changing the face of snorkel mask design around the globe. TIn the past, snorkel masks featured the use of a snorkel and a separate diving mask. Most often, people found the action of keeping the snorkel in their mouth extremely tough and uncomfortable, until brands like Adepoy introduced the full face option. They are bent on making snorkeling stress-free and comfortable, and they're not ashamed to prove it. That is why we strongly recommend their Adepoy Full Face Snorkel Mask for your next trip into the water.
The Adepoy Snorkel Mask features a full-face design and is constructed from medical grade silicone and high-quality PC. It is designed for your leisure surface snorkeling and offers users a 180-degree viewing area. The use of non-toxic and environmentally friendly materials for this snorkeling mask means that it helps prevent any skin problems such as allergic reactions. Breathe comfortably through your nose or mouth with the Adepoy Snorkel Mask with no issues. To capture amazing underwater moments, this snorkeling mask features a camera mount design that allows you to attach your action camera and share your wonderful exploration with family and friends. 
Other features this snorkelling goggles can boast of include the use of dry snorkel technology. This system prevents gagging with its no-leak design and stops salt water from getting into your mouth. This is done by separating the main viewing visor from the breathing chamber to help eliminate the occurrence of fogging and also help you snorkel for longer.
It's also important to note that this high-quality snorkel mask is recommended only for leisure surface snorkeling and not for deep diving that goes beyond 6 feet. Additionally, users of this model have identified a few negative features that limit its function, some of which include its inability to be used for deep diving, its high-end pricing and its complicated design. That notwithstanding, this snorkeling mask is still one of the models with high performance and durable components. To ensure that there's no entry of water into the mask, try on your Adepoy snorkel mask and adjust the mask strap to the most appropriate size for your face, making sure that there are no leaks. This makes a perfect gift for swimmers in your life.
Key Features:
180-degree large viewing area
Medical grade silicone
Dry snorkel technology
Camera mount design
Specification:
Brand

adepoy

Weight

1.76 pounds
Reliable and world-class brand
Durable materials
The dry snorkel technology prevents leakages.
Not to be used for deep diving
Slightly complicated design
High end pricing




Earlier versions were great, but the new and improved design of the Greatever Snorkel Mask is nothing short of amazing. Built with updated technologies and sturdier materials that enhance the durability of the model, the Greatever Snorkel mask ticks all the necessary boxes when searching for the best snorkel mask. It has received extensive customer feedback, with a majority of them being positive comments on its functionality and durability. It is a mask made by snorkeling enthusiasts for snorkeling enthusiast; the understanding between both parties is extremely mutual. The Greatever snorkel mask is another full-face unit we recommend for all those who want to enjoy a hassle-free experience underwater.
As a whole, the Greatever Snorkel mask is a unique piece of snorkeling equipment made from high-quality materials that are very tough, durable and reliable. It is a foldable unit that features a 180 panoramic viewing area, thanks to its full face design. This kind of plan makes snorkeling easier and more comfortable, as your breathing becomes more natural and smooth, either through your nose or mouth. The snorkel mask from Greatever also features a distinct lens design that offers a more realistic and comfortable scene. This system is a significant step up from traditional snorkel masks that are equipped with fisheye lenses that make everything seem farther than they are. The fisheye lens often results in the occurrence of headaches and dizziness, which ultimately makes snorkeling extremely uncomfortable. 
The Greatever mask is also equipped with anti-fogging abilities which helps you snorkel for longer with no problems, and it also makes use of the dry snorkel feature, which keeps all saltwater at bay, preventing it from getting into your mouth, causing you to gag.
What's more, it is straightforward to breathe with the Greatever mask, and this makes it well suited for all snorkeling beginners and all children who may not be experienced swimmers. The unit also features a folded-snorkel design that eliminates any installation issues and prevents you from losing any part of your snorkel. This mask is built to last for an extended period, no matter the kind of pressure you place it under. It also solves the issue of non-folding snorkel masks such as falling-off and the occurrence of leakages. Besides being a youth-friendly piece of equipment, the Greatever mask is a trendy model with a comfortable full face design that aids in easy breathing and also eliminates the occurrence of fog for clear views underwater.
There are some issues associated with the unit, some of which are identified as the lack of a camera mount, which takes away the uniqueness of the group. Additionally, before you use this piece of equipment for the first time, it is essential that you check the seal via a straightforward process. Check if the mask sits fittingly on your face by pulling the straps of the cover over your head. Check for any leaks in the cap and adjust it accordingly. When using this mask, you're advised to swim on the surface while breathing calmly through your nose or mouth. To drain water that manages to enter the cover, lift your head out of the water and allow the water flow through the chin valve.
Greatever, with the creation of such an excellent snorkel mask, has provided a swift solution to year-long issues concerning the snorkeling community. They have developed a cover that is easy to install, is compact, foldable and keeps you snorkeling for a long time. All snorkel masks come with a one-year warranty that means your unit will be replaced or your money is given back to you if you're not satisfied with your purchase. 
Key Features:
Foldable 180 panoramic view
Detachable GoPro mount
Anti-fog
Anti-leak
Specification:
Brand

Greatever

Weight

1.5 pounds
Full face mask
Comfortable design
Easy breathing
No camera mount
No other specific cons
No fins
PRODIVE Premium Dry Top Snorkel Set




Enjoy endless underwater fun whenever you please. The ProDrive Snorkel Set is one of the best full-face snorkel mask in today's market that has been engineered to make swimming safer and even more fun for you, your family and friends. It is a complete package that comes with a water-resistant carrying bag, a watertight mask, and a breathe-easy dry snorkel. This mask is one of the few models on the market that features innovative technologies, merged effortlessly with the features of a traditional snorkel. ProDrive has had thousands of their product being sold in countries all around the world, with many users attesting to its excellent performance and high quality. 
The ProDrive Unit is a fantastic snorkel goggles designed from only the best, high-quality materials. It doesn't matter if you're packing for your next tropical vacation of you have found yourself in the heat of the summer where a dip in the water is your only savior, this snorkeling mask is merely impressive and takes your experience to another level. It features a diving cover made from impact resistant tempered glass, with other features such as its watertight design and anti-fog lenses. These lenses enhance your vision underwater to deliver on their promise of an exceptional underwater adventure. You experience perfect vision beneath the water's surface from the moment you put it on, up until it is taken off. The visor of this unit also features the ability to withstand deep water pressure without breaking or cracking.
Whether you're swimming, snorkeling or diving, the ProDrive Snorkel mask delivers countless hours of enjoyable underwater activity with its dry snorkel technology. This technology, as mentioned for earlier models reviewed, is included in the design of snorkel masks to keep saltwater out at all times. It also prevents the occurrence of gagging, by keeping air out only until you're ready to breathe. This snorkel mask features buckles and straps made from sturdy and durable plastic, with each component coming with a lifetime refund. The adjustable straps of the ProDrive Dry Snorkel Set are made from silicone for reliability, while the entire unit features a uniquely designed mouthpiece.
There have been some reports from users about the leakages experienced with this model, even though the majority hasn't experienced it. Besides this negative review from users of the ProDrive Dry Snorkel mask, it possesses a lot of positive qualities that make it one of the best snorkel masks some of which include its watertight cover, impact resistant lens, and dry snorkel technology for easy breathing. It this mask has caused the world to recognize ProDrive as an exceptional brand responsible for the creation of top-notch snorkel equipment for people of all ages. 
Key Features:
Lenses are made from impact resistant tempered glass
Watertight and anti-fog lens
Easy adjustable strap
Waterproof gear bag Included
Specification:
Brand

PRODIVE

Weight

1.21 pounds
Watertight mask
Easy breathing
Anti-fog
No camera mount
May leak occasionally
WACOOL Snorkeling Package Set for Adults




The WACOOL Snorkelling Package is similar to the Prodrive Snorkelling set, with the significant difference being the target group. The Waccol snorkel mask for women and men set is engineered to cater for all adults who love to dive into deep waters. It is not a leisure unit and as such, can be used in deep waters that surpass a depth of 6 feet. It is a one-size-fits-all piece of snorkeling equipment designed for the modern underwater enthusiasts. With features that represent innovation and advanced technology, this set is no traditional model. It is a high-tech tool engineered by fellow marine lovers for the new generation of snorkel lovers. 
The Wacool set features a ribbed design for ultimate support and also comes equipped with a water-tight seal to prevent entry of water. The collection includes components such as the snorkel, an anti-fog coated glass diving mask, a purge valve, silicon, and an anti-splash guard. The visor of this snorkeling mask is made with sturdy tempered glass that enhances your visibility underwater.
Concerning general underwater vision, some models obstruct your view with some components, reducing the experience. With the Waccol set, there is an advanced lens design where the lenses are shaped to offer crystal clear vision for everyone, especially beginners.
Only top grade materials are used for the manufacture of the WACOOL mask and snorkel, with the cover and mouthpiece being constructed from high-grade silicone for maximum comfort and excellent durability. There is no doubt that these snorkel equipment have been built to last. The WACOOL set has each of its products being tested meticulously before they are launched. This is to ensure that only the best models are released for sale, to help the WACOOL brand retain its position as one of the leading manufacturers of snorkel equipment in the world. The snorkel package for adults from WACOOL features a leak-proof design, adjustability for ultimate comfort, size versatility, and a unique, streamlined shape for the best underwater performance.
Customers mention that the absence of fins for this unit may limit its full potential, and the one-size-fits-all nature can prove to be a disadvantage in the long run instead of a positive feature. The size of this snorkel's mouthpiece also raises some concern among customers, but many people are mighty satisfied with this snorkeling equipment and their amazing features. They recommend it highly for all kinds of individuals with different skill levels. Be sure to combine this with cool snorkeling fins from our list.
Key Features:
Anti-fog coated glass diving mask
Snorkel with silicone mouthpiece
Purge valve
Anti-splash guard.
Specification:
Brand

WACOOL

Weight

1 pounds
Anti-fog
Comfortable
Leak-proof
One size fits all
No fins
Large mouthpiece
Put on your Divelux Snorkel Mask and dive with joy! With this product, diving has never been so comfortable. If you're planning a holiday with family and friends, be sure to keep this snorkel masks tucked away in your suitcase because it'll transform your vacation experience. This is one of the best products designed by Divelux. It is made to suit both professionals and beginner divers with a variety of sizes to choose from. Forget about the old designs that feature two separate sections and join the new full face mask trend with this product. The Divelix features the best construction with the best materials, the best bonuses and even the best guarantees you can ever find.
The snorkel mask from Divelux features three different sizes to fit both adults and children. It is designed with the new and improved full face system where divers get to experience everything around them underwater visually. This snorkel mask offers a 180 panoramic viewing range for an impressive diving experience, through a visor made of high-quality polycarbonate plastic and hypoallergenic liquid silicone for both durability and safety. This makes the mask well suited for people with different skin types and even those with sensitive skin.
Another feature the Divelux can boast of is its construction and as such, it is sweat and leak-proof. The inability of moisture to enter this mask increases visibility at all times, no matter the condition. The pipe used for breathing is long enough to prevent water from entering into the cover and is exceptionally comfortable to swim with. Concerning bonus features and attachments, every snorkel mask from Divelux comes with a waterproof phone case that enables you to capture beautiful underwater memories for friends and family. There is also an e-book included entitled 'Top places for diving in the USA.' 
With guaranteed quality and maximum comfort, the Divelux is undoubtedly one of our favorite products now, and it will be yours, too. The three sizes of this model are S/M, L/XL and XS for children. Make sure you also check our guide to the best swimming goggles for more great items like this.
Key Features:
180° Panoramic Viewing
Longer Ventilation Pipe
Watertight
Anti-Fog & Anti Leak Technology
Specification:
Brand

DIVELUX

Weight

1.5 pounds
Full face
Anti-fog & anti-leak
Comes in different sizes
No camera mount
No other specific cons.
Large mouthpiece
Cozia design Snorkel Set with Snorkel MASK

Finally, we get to review one of the world's best snorkel mask designed by a leading manufacturer in the snorkeling equipment industry, the Cozia Snorkel Set. Cozia has made a name for itself over the years through the production of high-quality products. They never compromise on both quality and efficiency and ensure that everything is excellent, from their choice of materials to their construction methods. They release only the best products by undertaking accurate tests to check for functionality and reliability. With such a strict regime, it is no surprise that their snorkel set has a lot of positive reviews from all around the world. 
The Cozia snorkel set comprises of a full face, 180 panoramic view snorkel mask, and open-heel swim fins. The flippers are adjustable for maximum comfort of users, while the snorkel mask features the newest evolution in snorkeling technology to help optimize your underwater experience. The cover allows regular, natural breathing with maximum comfort and does away with the traditional 2-piece goggle tube setup that was used previously. It has anti-fog features and is made with a comfortable silicone face padding and adjustable nylon straps. Easy breathing is made possible with the popular dry snorkel technology used in recent time, and this extends your snorkeling time.
Travel with ease for your next vacation knowing that the Cozia snorkel set will make your holiday joy. It comes with a portable design that is easy to store in a beach bag or any backpack. The flippers included in the Cozia snorkel set adjustable feature straps, a soft foot pocket and easy-click buckles that enable it to fit perfectly. As opposed to the traditional snorkel, this product can be seen from a very long distance. If you ever need a durable and comfortable product to help you explore the beauty of the underwater world, opt for the best snorkel mask made by Cozia. Make sure you also check our guide to the best snorkeling goggles.
Key Features:
Swim FINS Included
Adjustable Flippers
180° Panoramic View
Open Heel Snorkel Fins
Specification:
Brand

cozia design

Weight

2.91 pounds
Wide angle of view
Comes with swimming fins
Anti-leak
No camera mount
No other specific cons.
One size fits all
Snorkel Mask Buying Guide
How We Chose Our Selection Of The Best Snorkel Masks
Brand - All brands we recommend are leading producers of high-quality snorkel equipment, and they have enough knowledge of the design requirements for marine products. Some of the brands include Adepoy, Cozia, and Divelix.
Price - Budget is a critical factor that was considered in detail. The best response was to offer readers with a vast range of price options, with each product having all the necessary features such that every investment made will be worthwhile.
Reviews - The comments and reports from snorkel mask reviews around the world helped in the selection process. Several user feedback comments were studied before our list of recommendations was created.
Ease of Use - The ability to swiftly and efficiently install and operate a snorkel mask is critical to divers, which is why our team has offered product options that feature easy installation and operation methods.
Durability - When it comes to sustainability, priority is placed on the types of materials as well as the method of construction used. Most of the snorkel masks listed use the dry snorkel technology, which helps keep all salty water out. They are also made from sturdy materials such as tempered glass which can last for a long time and has anti-scratch properties.

Features To Look For In Top Rated Snorkel Masks
Snorkel masks are often produced with similar features running through their design, no matter the manufacturer. These features must be paid attention to by potential customers, especially before they make any purchase.
Comfort - Comfort is essential when it comes to snorkeling. Your snorkel mask must fit you comfortably to encourage you to make more use of it. To provide users with maximum comfort snorkel masks must feature adjustable straps that help deliver a personalized fit.
Anti-Fog - This property is critical for underwater visibility. During snorkeling, there is a build-up of condensation, and this tends to obstruct the view of the diver. Condensation is often caused by sweat and breathing from the nose. It is advised that divers opt for masks that feature anti-fog properties, to allow them to benefit more from their diving experience.
Viewing Range - When it comes to snorkeling, the main aim is to experience life underwater through sight. Having your view obstructed can limit the exposure you have and make the entire activity unenjoyable. Getting a full face mask is the best option, as it offers users a 180-degree viewing range. There are also models that provide a wide-angle view, or they feature frameless designs that increase your visibility.
Seals - For your mask to fit tightly onto your face, your snorkel mask must have a seal included in its design. Seals are critical as they prevent water from entering your cover. Make sure that your chosen model has a durable and robust watertight seal for ultimate comfort.
Flexibility - Your snorkel mask must be flexible enough to be stored in your suitcase for your vacation trips. It should be easy to fold and compact enough to fit into your luggage. Flexibility is also essential in the water. You can easily twist your snorkel when using it for diving purposes, to keep it out of your way while you make way for your regulator.

Types Of Snorkel Masks On The Market
Traditional Snorkel - This is the primary mask. It is inexpensive, easy to maintain and it features a rigid plastic tubing with a mouthpiece.
Semi-Dry Snorkel - Unlike the traditional snorkel, the semi-dry snorkel comes with a splash guard to prevent the entry of water into the mask. When fully submerged, however, the semi-dry snorkel doesn't block water from entering the tube.
Dry Snorkel - Dry snorkels come with a splash-proof opening at the top and have more advanced features as compared to the traditional and semi-dry snorkels. They feature a one-way water valve to flush out water whenever they use exhales.
Sources:
Silicone - Wikipedia
Tempered glass - Wikipedia
4 Ways to Snorkel - Wikihow
Sign Up Now
GET THE VERY BEST OF GEARHUNGRY STRAIGHT TO YOUR INBOX