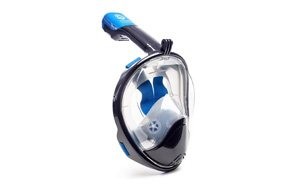 Wildhorn Outfitters Seaview Snorkel Mask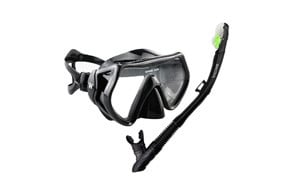 WACOOL Snorkeling Package Set for Adults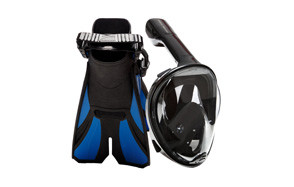 Cozia Design Snorkel Set with Snorkel MASK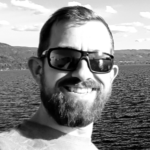 Want to experience the beauty of the underwater world? Whether you are a snorkeling pro or an amateur looking for a new experience while on vacation, snorkeling is a great sport to partake in, as it offers you a chance to share in the vision of the underwater world, which is a beautiful place to get lost in. If you are set to have the best snorkeling trip of a lifetime, the best way to fully experience the many lifeforms in water is by using a snorkel mask. This is a product designed to offer you an unobstructed view of the world beneath while you swim. Hence why we have compiled a list of the best snorkel masks and sets available on the market, that will make your next vacation an unforgettable one.
The Best Snorkel Mask
Snorkel Mask Buying Guide
How We Chose Our Selection Of The Best Snorkel Masks
Brand - All brands we recommend are leading producers of high-quality snorkel equipment, and they have enough knowledge of the design requirements for marine products. Some of the brands include Adepoy, Cozia, and Divelix.
Price - Budget is a critical factor that was considered in detail. The best response was to offer readers with a vast range of price options, with each product having all the necessary features such that every investment made will be worthwhile.
Reviews - The comments and reports from snorkel mask reviews around the world helped in the selection process. Several user feedback comments were studied before our list of recommendations was created.
Ease of Use - The ability to swiftly and efficiently install and operate a snorkel mask is critical to divers, which is why our team has offered product options that feature easy installation and operation methods.
Durability - When it comes to sustainability, priority is placed on the types of materials as well as the method of construction used. Most of the snorkel masks listed use the dry snorkel technology, which helps keep all salty water out. They are also made from sturdy materials such as tempered glass which can last for a long time and has anti-scratch properties.

Features To Look For In Top Rated Snorkel Masks
Snorkel masks are often produced with similar features running through their design, no matter the manufacturer. These features must be paid attention to by potential customers, especially before they make any purchase.
Comfort - Comfort is essential when it comes to snorkeling. Your snorkel mask must fit you comfortably to encourage you to make more use of it. To provide users with maximum comfort snorkel masks must feature adjustable straps that help deliver a personalized fit.
Anti-Fog - This property is critical for underwater visibility. During snorkeling, there is a build-up of condensation, and this tends to obstruct the view of the diver. Condensation is often caused by sweat and breathing from the nose. It is advised that divers opt for masks that feature anti-fog properties, to allow them to benefit more from their diving experience.
Viewing Range - When it comes to snorkeling, the main aim is to experience life underwater through sight. Having your view obstructed can limit the exposure you have and make the entire activity unenjoyable. Getting a full face mask is the best option, as it offers users a 180-degree viewing range. There are also models that provide a wide-angle view, or they feature frameless designs that increase your visibility.
Seals - For your mask to fit tightly onto your face, your snorkel mask must have a seal included in its design. Seals are critical as they prevent water from entering your cover. Make sure that your chosen model has a durable and robust watertight seal for ultimate comfort.
Flexibility - Your snorkel mask must be flexible enough to be stored in your suitcase for your vacation trips. It should be easy to fold and compact enough to fit into your luggage. Flexibility is also essential in the water. You can easily twist your snorkel when using it for diving purposes, to keep it out of your way while you make way for your regulator.

Types Of Snorkel Masks On The Market
Traditional Snorkel - This is the primary mask. It is inexpensive, easy to maintain and it features a rigid plastic tubing with a mouthpiece.
Semi-Dry Snorkel - Unlike the traditional snorkel, the semi-dry snorkel comes with a splash guard to prevent the entry of water into the mask. When fully submerged, however, the semi-dry snorkel doesn't block water from entering the tube.
Dry Snorkel - Dry snorkels come with a splash-proof opening at the top and have more advanced features as compared to the traditional and semi-dry snorkels. They feature a one-way water valve to flush out water whenever they use exhales.
Sources:
Silicone - Wikipedia
Tempered glass - Wikipedia
4 Ways to Snorkel - Wikihow