Best Sleds In 2022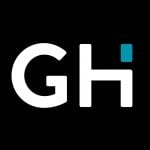 This product guide was written by GearHungry Staff
Last Updated
January 14, 2020
GearHungry Staff
GearHungry Staff posts are a compilation of work by various members of our editorial team. We update old articles regularly to provide you the most current information. You can learn more about our staff
here
.
GearHungry may earn a small commission from affiliate links in this article.
Learn more
With winter just around the corner, you are surely imagining the fun you're going to have when the snow flies. Whether it's snowboarding, snowball fights, or sledding there's just something about the season that is so much fun. However, all winter activity requires equipment, and you're not about to start the season without a fresh snow sled.
Being the friendly journalists we are, we did the work for you and scoured the internet for hours reading reviews. Here are the best sleds available on Amazon. Take a look through each as they all have different key features, and let us know which one you buy!
The Best Sled
Slippery Racer Downhill Xtreme Winter Toboggan Snow Sled
At just $35 the Slippery Racer Downhill Xtreme Toboggan tops our list not only for its affordability but the outstanding reviews it's received on Amazon. Available in three different colors, this plastic toboggan-style sled is the perfect winter companion for you and the kids. At 48 inches in length, there's enough room for a parent and a child or two kids who want a wild tandem ride.
A lengthy segment of rope is threaded through the sled front, which doubles as a tow rope and a handle while in use. The Downhill Xtreme also features two sets of side handles, so there's plenty of ways to ensure that you stay put while flying down the mountain. It would make a unique fun gift for boys and girls.
Key Features:
Can accommodate two riders
Superslick coating
Pull rope for easy climbing
1-Year factory warranty
Three colors
Flexible Flyer Metal Snow Disc Saucer Sled
The Flexible Flyer Metal Snow Disc Saucer Sled would be Clark W Griswold's choice if he were gearing up for a sledding adventure. This steel disk is a classic design built by a well known and trusted name in the sled game. At 26 inches wide, this disk will comfortably seat a full-grown adult or possibly two small children.
Anyone looking to step it up speed-wise could add a nice coating of wax to the bottom and pick up the speed. Just learn from old Clark's mistakes and make sure the lodge isn't at the bottom of your sledding hill. And for more cool products for winter adventures, check out our selection of the best snowboards.
Key Features:
Classic styling
Made of durable metal
Doesn't take up much space
Rigid design promises speed
Sturdy enough for adults
Specification:
Brand

Flexible Flyer

Model

826

Weight

1 Pounds
Yukon Hammerhead Pro HD Steerable Snow Sled with Aluminum Frame
The Yukon Hammerhead Pro HD Steerable Snow Sled with Aluminum Frame is a hybrid toboggan and bobsled all in one! This sturdy, lime-green snow torpedo offers many great features that set it apart from the rest of the sleds on this list. 
Sitting on three runners, the Hammerhead keeps the rider slightly elevated from the snow floor. This unique sitting position keeps your bum out of the snow and allows you to cut through powder if you've got some fresh fluffy on the ground. The sled should be ridden face-first, with the hands-on the steering spring upfront. Reviews claim there's enough turning capability for small adjustments, but you aren't going to flip a u-turn as you blast downhill. Once you're at the bottom, a convenient tow and carry strap is included to make your trip back to the top as easy as can be. You may want to wear a safety helmet when on this one, it goes downhill, pretty fast.
Key Features:
Precision leaf spring steering
Convenient tow handle
Weight limit up to 230 pounds
Aluminum frame keeps it lightweight
Specification:
Brand

Yukon Charlie's

Model

84-0103

Weight

14.2 Pounds
Best Choice Products 35in Kids Plastic Toboggan Snow Sled
The Best Choice Products 35-inch Kids Plastic Toboggan Snow Sled is a classic take on the wooden toboggan but fashioned from plastic. This design is timeless, and kids have been sliding across the snowy landscapes for over 100 years in this setup. This particular sled offers room for one daring child and allows the rider to hang onto the handles to their sides, or take their life in their own hands by holding onto the reigns upfront, which doubles as a tow strap.
We love the four color options of the Kids Plastic Toboggan. The bright Pink, Green, Ice Blue, or Red are sure never to get lost in the snow, no matter how deep the powder. And there's a color for every kind of kid. Be sure to also check out our guide to the best electric scooters for kids that will provide many hours of fun. 
Key Features:
Four color options
Side-grip handles for safety
Lightweight and stackable
Built for kids, strong enough for adults
Long tow handle
Specification:
Brand

Best Choice Products
Slippery Racer Downhill Pro Saucer Disc Snow Sled
The Slippery Racer Downhill Pro Saucer Disc inspired by the classic trashcan lid-like saucers of the old days is a nod to the past with an eye on the future. The saucer is the perfect shape to create real downhill acceleration, especially if you apply a little ski or candle wax to the bottom. Molded plastic handles on each side sit just below your pockets, and if you use enough body English, you might be able to steer this thing to the bottom in record time.
These Racers ship as a three-pack, so if you need a deal on more than one sled, this is probably your best bet. If the family struggles to all agree upon a color, you've got a three-color option as well, so you'll keep everyone happy.
Key Features:
Three pack for the whole family
Durable, heavy-duty flexible plastic
Small and stackable
Treated with Ice Vex cold-resistant treatment
Big enough for adults and kids
Specification:
Brand

Slippery Racer

Model

SR710B

Weight

1.25 Pounds
Flexible Flyer Snow Screamer 2-Person Snow Sled
The Flexible Flyer Snow Screamer 2-Person Snow Sled is the first on our list constructed of high-density foam. This unique design offers several benefits. First, snow can be hard; this thin layer of foam provides a slight protective element if you encounter some hard-packed ice. The foam also allows for the sled to mold and contour to the snow below, reducing friction and helping generate speed. Finally, foam offers unique colorations and designs to ensure your sled is as cool looking as it is fast.
The Snow Screamer comes in a few different options. A 42-inch model is available for children and smaller adults, while the 47-inch sled will accommodate two people. There's also a children's model, which measures just 36 inches, perfect for toddlers. Your kids will also love some of these excellent go-karts from our list. Don't forget to check them out.
Key Features:
Two-person capacity
Made of cushy foam for comfort
Three sizes available
Lifetime warranty by an American company
Strong enough for 250-pound adult
Flexible Flyer Metal Runner Sled. Steel & Wood Steering Snow Slider
The Flexible Flyer Metal Runner Sled is one of the most iconic sleds in snow sliding history. The steel runners that glide this sled over snow and ice are a hat tip to the sleds used in the arctic for centuries to move firewood around in the winter. The durability and craftsmanship of a Flexible Flyer are topnotch; they've been making them for over 100 years.
The Flyer has a steering mechanism built-in, and whether you lie down and drive with your hands or move it with your feet from a seated position, you can be sure that even if you pointed the sled the wrong direction initially, you could course-correct as you go. There are two size options for the Runner Sled; the 48-inch version is perfect for a single rider where the 60-inch version can carry up to two adults. Attractive on the eyes with a sleek and effective design, the flexible flyer is definitely a perfect Christmas gift for the whole family. 
Key Features:
Classic sled design
Large enough for multiple people
Steering column offers more control
Lifetime warranty by an American company
Constructed of beautiful birch
Sno-Storm 50 Vipernex Snow Sled
Sno-Storm's Vipernex has all the features built into one radical winter whip. With four separate handles and a foam core construction, you can be sure that the Vipernex is fast. The toboggan-shaped sled is a modern take on an antiquated design. The base has just the right amount of bend to ensure that cutting through deep snow is possible. The bottom also has a long flat spot, so if you encounter some hardback, the surface area will happily glide across the ice.
At 50 inches in length and a max capacity of 200 pounds, these Vipernex Snow Sleds can handle multiple children or one well-sized adult. The tow strap up front is perfect for bringing the sled back up the hill and can serve as a fun, if not challenging, handle for going back down. You will find more fun products for your children by checking our selection of the best kid's bikes.
Key Features:
Two-pack for friends
Aggressive graphics
Two pair of handles to accommodate multiple riders
Treated plastic with super-slick bottom
Lightweight
Specification:
Brand

Sno-Storm

Model

1242915

Weight

6.7 Pounds
Flexible Flyer 611 Flying Carpet Roll Up Snow Sled
The Flexible Flyer 611 Flying Carpet is an innovative solution to the problem of transporting sleds around town. The Flying Carpet is made of linear polyethylene and is durable enough for many years of winter fun. Weighing in at less than a pound, all you've got to do is roll it up, stuff it in the trunk and find the best hill in town. It also makes for easy transport once you've got to hike back up the mountain.
The Flying Carpet is setup for head or feet first riding, but the two holes in the front of the Carpet are hand grips. As you lay on the Carpet and pull the front of the sled up, you'll slide easily over powder or bumps, and all that surface area on the bottom will work nicely on ice as well. If you are also interested in some options for the warmer days, check out our selection of the best frisbees on the market.
Key Features:
Roll-up design travels easy
Durable polyethyle design will last
Big enough for adults
Weighs less than a pound
Specification:
Brand

Flexible Flyer

Model

611

Weight

10.8 Ounces
Lucky Bums Kids Plastic Snow Sled Toboggan
Lucky Bums may have the best name of the whole list, and their Kids Plastic Snow Sled Toboggan is a take on the classic wood sled, constructed of new-age material. This traditional one person plastic sled features a deep trough to sit in with a nice ramp up front to knock down powder as you cruise downhill. Measuring 35 inches in length, this sled will fit any kid and most adults. Like all good sleds, the Lucky Bums Plastic Snow Sled has a tow rope upfront to ensure a comfortable trip back to the top of the hill for some more fun.
Your kids will also love some of the best big wheels from our list, so take a moment to check them out.
Key Features:
Two color options
Classic sled design
Rope pull system upfront
Limited warranty
Paricon Winter Lightning Sled
The Paricon Winter Lightning Sled is the perfect choice for families who love going sledding with the whole team. This trio gives the perfect reason to leave the warmth of your house on a cool snowy day. Its lightweight form allows the base to glide quickly across the snow providing an exhilarating air rush, running the wind through the face and hair. Each snow sled measures up to 48 inches long which is large enough to conveniently fit two riders. The edges are equally made wider to serve as a suitable grip for kids 4 years and above can hold on to during the fun ride. What's more, the narrowed head is well-contoured, facilitating a fast and fun ride. Designed to be enjoyed by both kids and adults, it really is perfect for winter outdoor activities for the whole family.
Key Features:
High -density polyethylene plastic make
Super-slick and a sturdy plastic bottom
Cold-crack treated
Comes in multiple colors
Specification:
Brand

Flexible Flyer

Model

648

Weight

9 Pounds
Flexible Flyer Winter Heat Snow Sled
The Flexible Flyer Winter Heat Snow Sled was made specifically for kids in mind. Its durable plastic form comes with an equally super slick and sturdy base that makes sledding a lot easier. It's light on the hands which makes it easier for kids to carry after a fun-filled sledding day. There are two holes at the front to rope through it for an even more convenient pull up the hill. Above all the amazing features, the braking system definitely stands out; kids love speed and lightweight sleds deliver just that. This snow sled comes with easy-access pull-brakes that makes emergency braking a lot easier and more instant. For absolutely thrilling days playing out in the snow, the Flexible Flyer is definitely recommended. Our guide to the best wagons for kids features more fun options your children will love.
Key Features:
Snow sled
Safety brakes
Lightweight and fast
150lbs capacity
Specification:
Brand

Flexible Flyer

Model

660

Weight

4 Pounds
Sled Buying Guide & FAQ
Features To Look For In Best Sleds
Type / Construction - There is a lot of options in the sledding world. A quick scan of Amazon's listings will reveal a never-ending string of snow sliding options. A bit of terminology would be helpful, so let's start there.
The toboggan is maybe one of the oldest sleds on the market. The Inuit Ade their toboggans from whale bones, while others built them out of tamarack. The front of the toboggan is curved to ensure that the sled can pilot over rugged terrain. A toboggan has no runners and is now typically constructed from maple or ash in seven two-inch strips of wood. In the late 1800s, the Russians began using the toboggan as a sled and eventually turned it into a national pastime.
A kicksled is something you'd expect to see dogs pulling in the Alaskan wild. These standup snow scooters allow for a rider to carry equipment, or in the case of their original invention, wood. They are most useful on frozen lakes or hard-packed snow because the runners tend to be relatively thin.
Bobsleds are an evolution of the toboggan. These modified sleds had a steering mechanism that gave them a bit more control over their tobacco progenitors. The bobsled has made its way into the mainstream world thanks in part to its appearance in the Olympics. Dating back to the 1920s, four-person bobsled teams have competed in the Winter Games since. Bobsleds are also the fastest of the sled family; the top speed reached in the Olympics was 80mph.
American Clippers, or "Cutters," are often referred to as the first mass-produced sled in the united states. In 1861 the Paris Manufacturing Company based in Maine produced the American Clipper, a design inspired by horse-drawn sleighs.
And finally, the flexible Flyer, our favorite. This iconic piece of winter equipment was patented in 1889 by Samuel Leeds Allen. Allen, a prolific inventor with over 300 patents, developed the sleds to keep the farm workers busy in the winter months. The sled has a slatted wood seat and steel runners below, which allow for some steering, but not much. The flexible Flyer has even made it to the South Pole alongside world-class adventurer Admiral Richard E. Byrd.
Weight - How much your sled weighs will be a determining factor in its speed, your likelihood of taking it with you, and its durability. Many of the lightweight options are plastic or foam, which is great for traveling but won't offer much durability and speed. When choosing a sled, consider the weight because once you take your first trip down the hill, you'll have to haul that thing back to the top.
Material - A sled could be made out of just about any material, though the most common is wood, steel, plastic, and foam. The material that makes up your sled will determine both the weight and durability. If you want to go old school, make one out of whalebone. If you want a modern sled, you'll probably be looking at a wood and steel combo, or one pressed out of plastic or foam.
Size - Sleds come in a wide variety of sizes. The footprint of your sled also determines its safety and potential speed. Larger sleds can accommodate multiple riders, while the smaller disk-style sled is perfect for just one individual. If you have a small child, Amazon's options for child-sized sleds, but they will eventually grow out of a smaller sled.
Safety - While sledding is one of the winters' great joys, it can also be dangerous. To ensure that your day of sledding doesn't end in tragedy, keep an eye out for what is downhill from you. Trees, bushes, and ditches can end your day pretty quickly if you slide into them, so find a location free of obstacles that could ruin your day.
Sled FAQ
Q: What are sleds?
A: Sleds come in many shapes and sizes, and they have come in a wide variety of materials over the years. The basics of a sled are a sliding surface that can carry a human or objects over snow with gravity's assistance. Something as simple as a plastic piece can function as a sled as long as the conditions are right. You can scale the sled up to the bobsled, which you have likely seen in the Olympics, which can travel up to 80 miles per hour.
Q: What type of sled is the fastest?
A:  The fastest sled is dependent on the snow conditions and the pitch of the hill you're using. The bobsled can travel up to 80 miles per hour on a bobsled course, but it wouldn't go anywhere in fresh powder because it's too heavy. In typical sledding environments where you have a snowy hill, partially packed by individuals sledding on it, the fastest sled would likely be a slick plastic disk. If powder is involved, take your toboggan.
Q: What kind of snow is best for sledding?
A: Snow that has been packed by a groomer would be the ideal situation. Some ski resorts have sledding hills that they pack with their snow groomer, so there's some consistency to the surface. Aside from that, you can never go wrong with some fresh powder; just realize that you need a reasonably steep hill if you've got fresh snow. Icy conditions make for fast sledding but recognize that the ice is very hard, and your body is oh so soft. So be careful!
Q: What to use to make sleds faster?
A: In the iconic National Lampoons Christmas Vacation, Clark W. Griswold waxes his sled with a "new non-caloric silicon-based kitchen lubricant his company has been working on." Now, in the real world, kitchen lubricant probably isn't your best bet for sledding. If you want to create some speed, the best thing would be to add ski wax to your sled bottom. This method will smooth out the sliding surface and ensure that the sled can reach its maximum potential!
Sources:
The History of Sledding - Kidzworld
A Brief History of Sledding - Wall Street Journal
25 Things You Might Not Know About Sledding - Mentalfloss
Sign Up Now
GET THE VERY BEST OF GEARHUNGRY STRAIGHT TO YOUR INBOX