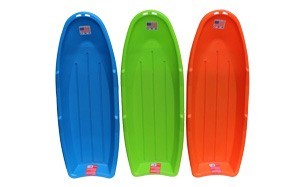 Paricon Winter Lightning Sled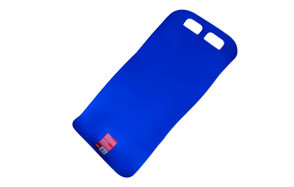 Flexible Flyer 611 Flying Carpet Roll Up Snow Sled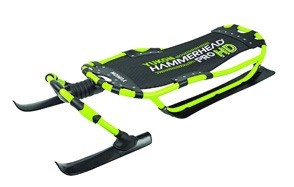 YUKON HAMMERHEAD PRO HD Sled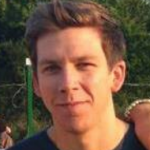 In extremely cold areas, one of the best ways to make the most out of a snowy day is to go sledding down a hill. It's a great outdoor sport that can be engaged in alone, with family or with friends. However, when thinking of dashing through the snow and gliding down the hills, the most important equipment to consider is the sled itself. There are quite a number of sled manufacturers saturating the market but it would be unwise to make an uninformed purchase. We have carefully and thoroughly gone through a wide range of the best sleds and believe us when we say it all comes down to these top ten phenomenal, sturdy, durable and fun sleds for snow outlined below.
The Best Sled
Sled Buying Guide & FAQ
Some of the best purchases are made when you're better informed about the product, variations, prices, and the likes. We have taken out the time to outline some of the basic information that should be useful during the whole selection and purchasing process. Below, is further information about features to look out for when purchasing a sled along with answers to the most commonly asked questions about sleds.

Features To Look For In Best Sleds
To avoid any surprises, we have put in some detailed information that should shed more light on the important features that should be considered when purchasing a good sled.
Type / Construction - There are different types of sleds.
Snow tubes are great for singular use, they are made with tough plastics and are easy to pack and travel with thanks to their inflatable form.
The Toboggan, which is classically rolled up at both ends is a great choice for more than one user. It features a more traditional yet classy design which is long, narrow and mostly made of wood.
Saucer sleds are usually heavy, yet glide quite quickly over snow, they are made with steel or other strong metals and happen to be a great choice for those who love speed and swift turns on the snow.
Foam snow sleds which are the perfect choice for kids - soft and safe are made with equally durable materials and come in different shapes and sizes. They also have side handles your kids can cling too and yeah, they won't zoom too fast as well.
Sleds that steer are a more high-end option for sledders who want and love more control, it may be pricier than the rest but hey, if it ticks out your checklist, go ahead. They come with a form that facilitates better steering and turning in the snow.
Weight - When it comes to the weight of a sled, it solely depends on the type of sled and it's construction. A light sled would glide faster while heavier ones are usually more durable and easy to manoeuver.
Material - Sleds are made from reinforced plastic, metal, wood and sometimes a combination of one two or more. The material used determines just how durable and lightweight the sled will be. Plastic sleds are the lightest of the three and metal sleds could be light as well but this depends on how layered it is.
Size - As mentioned before, sleds come in different sizes, snow sleds probably being the smallest and most adequate for toddlers and kids.
Safety - Snow sleds are generally safe, however, if there are still concerns, there are sleds that come with handlebars and sidebars while some even come with buckles that hold you in.

Sled FAQ
Q: What are sleds?
A: Sleds are land vehicles that glide across the surface of snow.
Q: What type of sled is fastest?
A: Sleds with steel runners slide quite fast on the snow, this beats the runs any other type of sleds can deliver.
Q: What kind of snow is best for sledding?
A: Powder snow is practically the best snow for snowboarding, many snow-sport enthusiasts swear by it's light fluffy and smooth texture that makes gliding a lot more fun and easy.
Q: What to use to make sleds faster?
A: You could rub candle wax or ski wax under the base of the sled to make it glide down the hill faster.